MARATHON MAC FOOTBALL CHAMPIONSHIP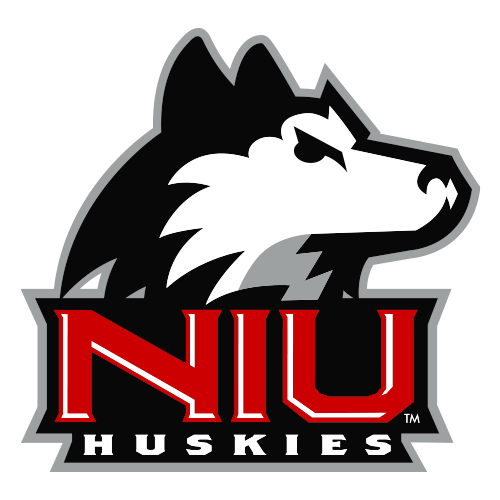 | | 1 | 2 | 3 | 4 | OT | T |
| --- | --- | --- | --- | --- | --- | --- |
| NIU | 3 | 14 | 10 | 7 | 10 | 44 |
| KENT | 10 | 0 | 3 | 21 | 3 | 37 |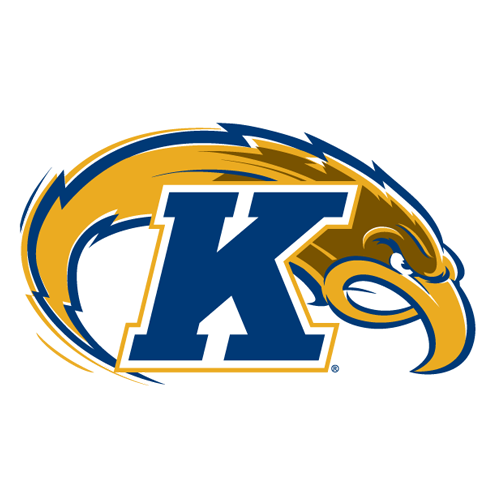 Jordan Lynch drives N. Illinois to MAC title in double-OT win
DETROIT -- Jordan Lynch and Northern Illinois won a MAC title game that lived up to the hype.
Now the Huskies are lobbying for a chance to play on an even bigger stage.
"I hope we get into a BCS game," Lynch said. "We showed the country what we can do tonight, and we play our best game every week."
Lynch ran for three touchdowns, including a 2-yarder in the second overtime, and Demetrius Stone's interception in the end zone gave Northern Illinois (No. 19 BCS, No. 21 AP) a 44-37 victory over Kent State (No. 18 BCS, No. 17 AP) in a stirring Mid-American Conference championship game Friday night.
Both teams were hoping a win would boost them into the top 16 of the BCS rankings and give them a berth in one of college football's marquee bowls. Kent State was No. 17 in those standings coming in. The Huskies were No. 21 and need an unlikely jump.
Northern Illinois could pass Kent State and UCLA, which is 16th in the BCS rankings but lost the Pac-12 title game to Stanford on Friday night. Texas is 18th and plays at Kansas State on Saturday, while Boise State is 20th and plays at Nevada. But Michigan is 19th and doesn't play at all this weekend.
Northern Illinois coach Dave Doeren is still holding out hope.
"You look at the top 16 teams in the BCS, and you aren't going to find a team that plays as consistently as we do, wins every game they are supposed to win, and plays as well as we do in every phase of the game," Doeren said. "We got big plays on offense when we needed them tonight, we got big plays on defense, and our kicker made every kick we needed. I don't know anyone else who brings all of that."
The Huskies (12-1) certainly dominated for much of the night, but the Golden Flashes (11-2) tied it at 34 in the final minute of regulation.
Kent State trailed 27-13 earlier in the fourth before scoring two touchdowns in a 15-second span.
It was 34-all at the end of regulation, and after the teams traded field goals in the first overtime, Northern Illinois needed only two plays to reach the end zone. A 23-yard run by Akeem Daniels set up Lynch's final TD.
Kent State reached the 9, but on fourth down, Spencer Keith had to scramble to his right and throw a desperation pass that was picked off by Stone in the end zone.
"That was a great football game, but it is going to be hard for us to swallow for a few days," Kent State coach Darrell Hazell said. "Lynch is just an extraordinary football player, and we had a lot of trouble tackling him. We're not the first team he's done that against."
Northern Illinois won its second straight MAC title, the first team to do that since Central Michigan in 2006-07.
Lynch threw for 212 yards and ran for 160, but it almost wasn't enough. Northern Illinois' three previous trips to the MAC title game were decided in the final minute, and this one took even longer.
Down by two touchdowns, Kent State rallied in stunning fashion. Keith's 5-yard touchdown run with 4:53 remaining in the fourth quarter capped a 96-yard drive. Then Lynch fumbled on what looked like a botched exchange with Daniels, and Zack Hitchens picked up the ball for the Golden Flashes and went 22 yards to the end zone.
Lynch weaved his way to a 9-yard touchdown run with 3:12 remaining, but Kent State again had an answer. Keith scrambled to his left and threw a 19-yard scoring pass to Tim Erjavec with 44 seconds to play.
It was the first MAC championship game to go to overtime -- a thrilling finish for a league that doesn't always get much attention. This year's title game had more at stake because of the BCS implications, and the league embraced a Twitter-friendly buzzword that seemed particularly appropriate Friday night.
"I love the word 'MACtion' that everyone is using," Doeren said. "You've got great teams and great coaches in this league -- we prove that every year -- and we just went out with a huge target on our backs and won every game. That's a great accomplishment."
The Huskies haven't lost to a MAC opponent since Oct. 1, 2011. Their only defeat this season was against Iowa in the season opener.
With Northern Illinois leading 17-13 in the third quarter Friday, Lynch led the Huskies on a 10-play, 75-yard drive and capped it with a 1-yard touchdown run. The highlight of that drive was Lynch's 44-yard run to the Kent State 4. On the play, Lynch broke the major-college record for yards rushing by a quarterback in a single season. He finished the game with 1,771 yards. The previous mark was 1,702 by Michigan's Denard Robinson in 2010.
The Golden Flashes got off to the start they wanted, taking a 10-0 lead in the first quarter. But that was a bit deceiving. Kent State's touchdown came after A.J. Sebastiano fumbled on a punt return, giving the Golden Flashes the ball at the 22. Dri Archer's 15-yard scoring run made it 7-0.
Kent State took advantage of a short field again after a Northern Illinois punt bounced backward and was downed at the NIU 36. Freddy Cortez kicked a 37-yard field goal.
It was all Huskies for the rest of the half. They tied it at 10 on a 14-yard pass from Lynch to Martel Moore in the second quarter. Dechan Durante then made an acrobatic interception, reaching over receiver Chris Humphrey to pick off Keith's pass near the sideline.
Northern Illinois drove 58 yards in 12 plays and took a 17-10 lead on a 1-yard touchdown run by Daniels.
Northern Illinois outgained Kent State 245-50 in the half and 524-260 for the game.