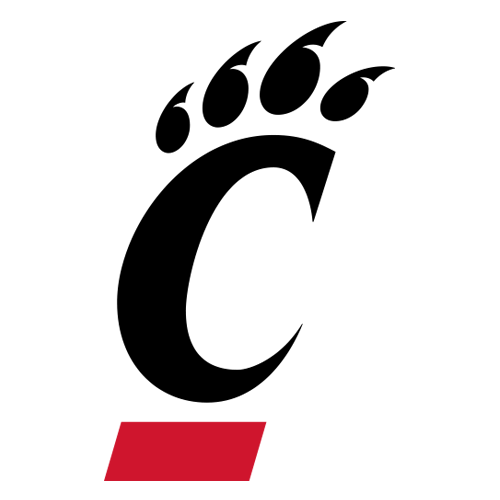 | | 1 | 2 | 3 | 4 | T |
| --- | --- | --- | --- | --- | --- |
| CIN | 3 | 14 | 10 | 21 | 48 |
| DUKE | 16 | 0 | 8 | 10 | 34 |

Cincinnati shocks Duke with 83-yard TD pass with 44 seconds left
CHARLOTTE, N.C. -- The last month was pure chaos for quarterback Brendon Kay and the Cincinnati Bearcats.
That made Thursday night's Belk Bowl victory all the more rewarding.
Duke running back Josh Snead fumbled at the Cincinnati 5 with 1:20 left and Kay threw an 83-yard touchdown pass to tight end Travis Kelce with 44 seconds to go, lifting the Bearcats to an improbable 48-34 win over the Blue Devils.
The Bearcats won without former head coach Butch Jones and both coordinators who helped guided them to the postseason.
Kay, who set a Belk Bowl record with four touchdown passes and was named the game's MVP, called it a "huge win."
"It's really been chaos for the last month ... pure chaos," Kay said. "We've played it off as it hasn't been but it was pure chaos from the time we found out (Jones) he was leaving."
Almost as chaotic as their latest win.
With the score tied at 34 and Duke driving for a go-ahead score, Snead fumbled and Kay capitalized with his go-ahead scoring pass to Kelce. Nick Temple capped the wild finish with a 55-yard interception return with 14 seconds left.
"We were figuring we might get one more shot as an offense and when we got the fumble we looked at each other and said we've worked way too hard to quit now," Kay said.
Kay quickly took advantage of the change in momentum after the Snead fumble, finding Kelce down the middle on a seam route. Kelce got behind the Duke defense and caught the ball in stride, racing the final 60 yards to the end zone as Blue Devils fans looked on in stunned silence.
It was a play called Left Texas 60, Y Go Burst, with three receivers running seam routes.
"I threw the ball and I was just hoping he would turn and look," Kay said. "He wasn't looking until the last second and it worked out great."
Kay also threw a 41-yard touchdown pass to Ralph David Abernathy, and 25-yard scoring strikes to Anthony McClung and Chris Moore. George Winn also ran for a 46-yard touchdown for Cincinnati.
"I felt like a point guard dishing out the ball," Kay said. "The guys were making plays."
Cincinnati (10-3) finished with its fifth 10-win season in six years.
"That was one of our goals," said Bearcats interim coach Steve Stripling.
Duke quarterback Sean Renfree threw for 358 yards -- another Belk Bowl record -- for the Blue Devils (6-7), who were seeking their first bowl win since 1961. Conner Vernon, the ACC's all-time leader in receptions and receiving yards, had 190 catches for 119 yards and a touchdown in his final game for the Blue Devils.
But the big play for Duke was Snead's fumble.
"It's heartbreaking because we wanted to win this game for our seniors," Snead said. "But as a team, we're going to learn from this and build off the momentum from this. I've got great teammates. They encouraged me to keep my head up. If you have a little adversity, you've got to face it."
Duke coach David Cutcliffe said the loss was tough to swallow.
"This feeling in our guts is not very good right now," Cutcliffe said. "But we're going to move forward with this. The biggest insult we can give our seniors is to not move forward from this and we will do this."
Duke, which came in having allowed 51 points and an average of 294.5 yards rushing over its previous four games, struggled to stop Cincinnati after the first quarter.
The Bearcats piled up 554 total yards of offense, including 130 yards on the ground by Winn. Duke wasn't too shabby on offense, either, combining with the Bearcats for a Belk Bowl-record 1,114 yards.
Cincinnati trailed 16-0 before rattling off 27 straight points to seemingly take control, and the big turning point came courtesy of linebacker Greg Blair.
With Duke leading 16-3 and looking for more, Renfree fired a pass over the middle for running back Jela Duncan, who lunged for the goal line but was hit by Blair and fumbled. Blair recovered and suddenly the Bearcats had a shot.
"That seemed to fire us up on the sidelines," Blair said. "It gave us some life."
A short time later, Kay connected with McClung to cut the Duke lead to 16-10. Kay's second scoring pass to Abernathy capped a 98-yard drive in the final two minutes of the first half and gave the Bearcats their first lead.
NOTES:Duke punter Will Monday set a Belk Bowl record with a 79-yard punt. ... The two teams set a combined record for most first downs in the Belk Bowl.