ROSE BOWL GAME PRESENTED BY VIZIO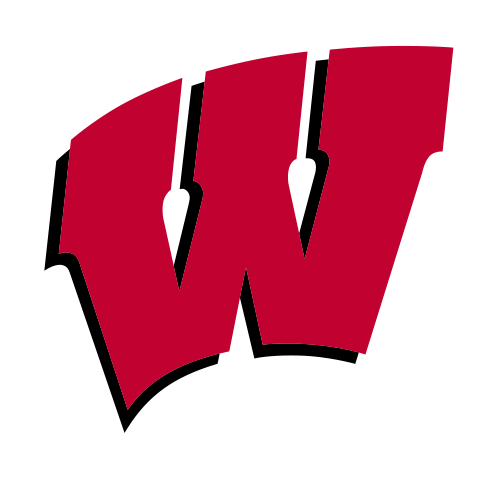 | | 1 | 2 | 3 | 4 | T |
| --- | --- | --- | --- | --- | --- |
| WIS | 0 | 14 | 0 | 0 | 14 |
| STAN | 14 | 3 | 0 | 3 | 20 |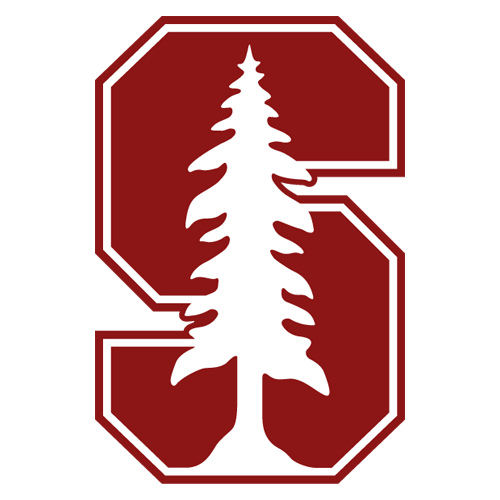 Stanford clamps down in 2nd half, defeats Wisconsin in Rose Bowl
PASADENA, Calif. -- Shayne Skov and Zach Ertz believe every game in Stanford's improbable football renaissance led the Cardinal (No. 6 BCS, No. 8 AP) to midfield at the Rose Bowl Game Presented By Vizio.
That's where Usua Amanam made the interception that stopped Wisconsin's final drive with 2:30 to play in a grind-it-out game. That's where Kevin Hogan grinned broadly as he took the final snap on Stanford's first Rose Bowl victory in 40 years.
And it's the spot where the once-struggling team from a school better known for brains than brawn raised the West Coast's most coveted trophy after a 20-14 victory over the Badgers on Tuesday night.
"There's a sense of accomplishment, because we got somewhere we hadn't been yet," said Skov, who made eight tackles while leading Stanford's second-half shutout. "If you looked at our goals at the beginning of the season, this was on top of the list, and we got it done. We're extremely satisfied."
Stepfan Taylor rushed for 89 yards and an early touchdown, while Hogan passed for 123 yards, but Stanford (12-2) won the 99th Rose Bowl with a shutdown effort by its defense. Although Stanford didn't score many style points against the Badgers, the Cardinal could celebrate because they didn't let Wisconsin score any points at all after halftime, holding the Badgers to 82 yards.
After winning the Orange Bowl two years ago and losing the Fiesta Bowl in overtime last season, Stanford earned its first conference title and its first trip to the Granddaddy of Them All in 13 years, which is what most Pac-12 players really want.
"We've been in BCS games the past two years, but neither of those mean as much as this one did," said Ertz, the tight end who had three catches for 61 yards. "This is the one we play for every year. It shows Stanford is here to stay."
The Cardinal finished with 12 victories for just the second time in school history -- and the second time in the last three years during this surge begun by Andrew Luck and coach Jim Harbaugh. Many Pac-12 observers expected a sharp decline at Stanford this season, but coach David Shaw and Hogan achieved something even Harbaugh and Luck couldn't manage.
"We knew this was going to be a battle, and we wouldn't expect it any other way," Shaw said. "We know it's going to be tight, it's going to be close, and we're going to find a way to win. That's the way it's been all year."
Stanford clamped down on the Big Ten champion Badgers (8-6), who lost the Rose Bowl in heartbreaking fashion for the third consecutive season. Montee Ball rushed for 100 yards and his FBS-record 83rd touchdown, but Wisconsin managed only four first downs in that scoreless second half.
With impressive defense of its own, Wisconsin still stayed in position for an upset in the one-game return of Hall of Fame coach Barry Alvarez, who was back on the Badgers' sideline in his red sweater-vest seven years after hanging up his whistle.
"This group of kids has been through a lot, and they competed extremely hard against a very high-quality team," said Alvarez, who nearly pulled off a stunner while bridging the gap between coaches Bret Bielema and Gary Andersen. "We've played three very good football games (at the Rose Bowl). These guys played hard. In fact, most people would like to get here once. But we just didn't get it done."
Kelsey Young took his only carry 16 yards for a score on Stanford's opening possession, and Taylor scored on the second drive after a big catch by Ertz. Wisconsin kept the Cardinal out of the end zone for the final 51 minutes, holding them to three points in the second half, but Stanford's defense didn't need any more help in the Cardinal's eighth straight victory.
When Bielema abruptly left Wisconsin for Arkansas after winning the Big Ten title game, Alvarez agreed to coach his fourth Rose Bowl before handing off his program to Andersen, who met with Alvarez on the field before the game. But the Badgers' third consecutive January in Pasadena ended in much the same way as the last two: With the offense failing to get the late score the Badgers desperately needed.
"This stings just as much, because we fell extremely short when we had the opportunity to win," Ball said. "We had numerous opportunities to capitalize on big plays, and we fell short. ... This is not the way we want to be remembered. Speaking for the entire senior group, this is not the way we wanted to go out."
Curt Phillips went 10 for 16 for 83 yards passing and that crucial interception for Wisconsin, doing more with 64 yards on the ground. Jordan Fredrick caught his first career TD pass right before halftime, but no Badgers receiver had more than Jared Abbrederis' three catches.
And though Ball became the first player to score touchdowns in three Rose Bowls, the powerful back fell short of Ron Dayne's career Rose Bowl rushing record, swarmed under by waves of tacklers from one of the toughest defenses in the nation -- a defense that shut down the top-ranked Ducks in mid-November to pave Stanford's path to Pasadena.
"They're a good football team, but we have a very good defense," Ertz said. "They stopped Oregon when no one said it could be done. That shows the unity we have on this team. We're never going to quit."
Wisconsin was the first five-loss team to make it to Pasadena, losing three overtime games and making the Big Ten title game only because Ohio State and Penn State were ineligible. The Badgers then steamrolled Nebraska to become the first Big Ten team in three straight Rose Bowls since Michigan in the late 1970s.
With the Rose Bowl filled with fans wearing the schools' near-identical cardinal-and-white gear, Stanford went up 14-0 on Taylor's 3-yard TD run just 8½ minutes in. Wisconsin briefly got rolling behind Ball, who rushed for 296 yards in his first two Rose Bowls.
Stanford stopped James White inside the 1 on fourth down early in the second quarter after a touchdown run by Ball was wiped out by a holding penalty, but Ball scored on the next drive. The Badgers then mounted an 85-yard drive in the waning 2½ minutes of the first half, with Phillips' 38-yard run setting up Fredrick's short TD catch to trim Stanford's halftime lead to 17-14.
After halftime adjustments, both defenses dominated the scoreless third quarter, allowing just three combined first downs.
Wisconsin's personal foul on a fair-catch punt return finally sparked the Cardinal early in the fourth quarter. Stanford got inside the Wisconsin 5 before stalling, and Jordan Williamson's short field goal put the Cardinal up by six points with 4:23 to go.
The Badgers got to midfield, but Phillips threw behind Jacob Pedersen, and Amanam easily made the pick.
"I just happened to be at the right place at the right time," Amanam said. "We were able to kind of seal the game on that one."