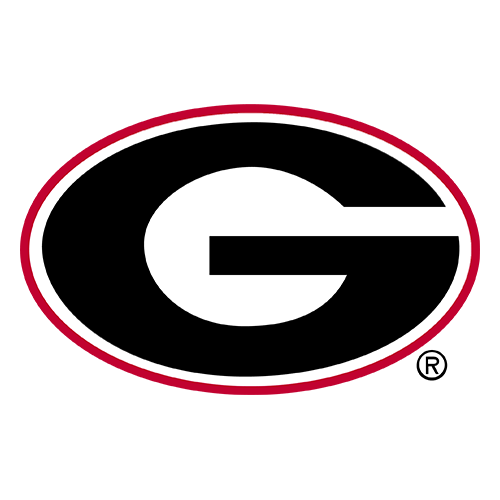 | | 1 | 2 | 3 | 4 | OT | T |
| --- | --- | --- | --- | --- | --- | --- |
| UGA | 10 | 7 | 0 | 14 | 3 | 34 |
| TENN | 0 | 3 | 14 | 14 | 0 | 31 |

Georgia rallies late, escapes Tennessee in overtime
KNOXVILLE, Tenn. -- Georgia's national title hopes kept shrinking as its injury list kept growing.
Then Aaron Murray and Marshall Morgan came to the rescue and saved the sixth-ranked Bulldogs' championship aspirations.
Morgan kicked a 42-yard field goal in overtime after Murray threw a game-tying touchdown pass with 5 seconds remaining in regulation Saturday as Georgia overcame a flurry of injuries in a 34-31 victory at Tennessee.
"I hit it and I knew it was good," Morgan said. "I was just thinking -- I don't know -- I just kind of lay down because I saw people running at me and my knee's already (been) hurting all game."
Morgan wasn't the only Bulldog with an aching knee. Georgia running back Keith Marshall injured his right knee in the first quarter and was carted into the locker room, the first sign this day might not go as planned for the Bulldogs.
They found a way to win anyhow.
Georgia (4-1, 3-0 SEC) forced overtime on Murray's 2-yard touchdown pass to Rantavious Wooten to make it 31-all. Georgia coach Mark Richt said the play actually was designed as a fade to the outside, but Murray instead found Wooten open across the middle.
Rajion Neal's 7-yard run had put Tennessee (3-3, 0-2) ahead 31-24 with 1:54 left after Justin Worley found A.J. Branisel for a 28-yard completion on fourth-and-1 from the Georgia 35.
Tennessee's Alton "Pig" Howard capped the first overtime possession by losing control of the ball as he dove toward the front right corner of the end zone. Howard's play was initially ruled a 7-yard touchdown, but replays showed he fumbled prior to crossing the goal line, turning the potential score into a turnover and touchback.
"Alton gave us a spark today," Tennessee coach Butch Jones said. "He was just trying to make a play."
Murray went 19 of 35 for 196 yards with three touchdowns and became the Southeastern Conference's all-time leader in career yards passing. Murray has thrown for 11,625 yards to break the record held by David Greene, who threw for 11,528 yards for Georgia from 2001-04. Neal ran for 148 yards for Tennessee (3-3, 0-2), which has lost 19 straight games against ranked opponents.
"A lot of guys went down today and that hurts a lot," Murray said. "We hit a lot of adversity all day long and we had to push through it, find guys to step up and guys stepped up, made some big plays for us."
Marshall injured his knee after taking a hit from Tennessee's Cam Sutton while reaching for an incomplete pass in the first quarter and was carted into the locker room. Wide receivers Michael Bennett and Justin Scott-Wesley and punter Colin Barber were knocked out of the game later. Georgia played the entire game without injured star running back Todd Gurley and safeties Tray Matthews and Connor Norman.
Richt didn't have an update on the status of players injured Saturday, but he said Gurley had a 50-50 chance of playing next week against Missouri. Marshall was on crutches after the game.
"I just don't know what the carnage is right now," Richt said.
Georgia still built a 17-3 halftime lead on the strength of Morgan's 56-yard field goal -- the longest in Neyland Stadium history -- and two Murray touchdown passes,
But after a 39-yard field-goal attempt by Morgan bounced off the left upright in the third quarter, Tennessee rallied to tie the game.
Tennessee had worn "Smokey gray" alternate uniforms Saturday in hopes of ending its history of frustration against ranked teams. The Vols hadn't used alternate uniforms since wearing black jerseys to a 31-13 victory over No. 21 South Carolina on Halloween 2009, their last win over a Top 25 team.
Morgan's miss had the Vols believing they could pull the upset.
"This team has become closer than any team I've been a part of and they hurt, but we're going to keep grinding," Jones said. "That's the only way I know how to do it and that's the only way they're going to know how to do it."
Tennessee cut the lead to 17-10 on freshman Marquez North's diving 19-yard catch in the left corner of the end zone. The Vols scored the tying touchdown with 1:25 left in the third quarter when freshman Jalen Reeves-Maybin blocked a punt that freshman Devaun Swafford returned 15 yards.
Georgia regained the lead when Murray's career-long, 57-yard keeper led to Brendan Douglas' 3-yard touchdown run on the first play of the fourth quarter. Tennessee answered on a 1-yard burst by Neal, who had kept the drive alive with a 43-yard run on a fourth-and-1 play.
Neal had Tennessee just a few seconds away from delivering the first signature win of Jones' tenure, but Murray refused to let the Bulldogs lose.
"We finished the drill," Murray said. "That's something we preach all the time here at Georgia."