| | 1 | 2 | 3 | 4 | T |
| --- | --- | --- | --- | --- | --- |
| PSU | 0 | 7 | 0 | 7 | 14 |
| OSU | 14 | 28 | 14 | 7 | 63 |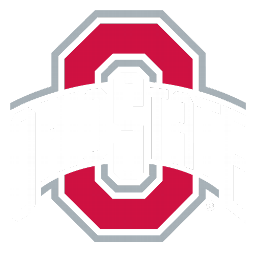 No. 4 Ohio St. posts 63-14 win; worst Penn St. loss in 114 years
COLUMBUS, Ohio -- Ohio State was looking for a lopsided win to impress the voters and boost its BCS numbers. The Buckeyes made Penn State pay the price.
Braxton Miller passed for three touchdowns and ran for two and Carlos Hyde rushed for 147 yards and two more scores to lead the fourth-ranked Buckeyes to a 63-14 victory over Penn State on Saturday night.
"We've got to keep our foot to the pedal," said Miller, who completed 18-of-24 passes for a career-best 252 yards before leaving in the third quarter.
It was the most points surrendered by Penn State (4-3, 1-2 Big Ten) and its worst beating in 114 years.
"It's the worst game I've experienced," said Nittany Lions outside linebacker Mike Hull.
Urban Meyer said trying to rout an opponent was not what his team set out to do.
"It helps," the coach said of needing to win big to get the attention of those voting in the coaches' and Harris polls that are part of the BCS standings formula. "That was not certainly our mindset. Our mindset was to find a way to win this game against a very talented team that we have a lot of respect for that had a lot of momentum coming into this game. ... Things usually work out. I'd be disappointed if that was our guys' focus. That's not our focus."
The Ohio State (8-0, 4-0) victory stretched its nation's best winning streak to 20 in a row, two behind the school mark which included the 1968 national championship season. That team was recognized during the opening half as the Buckeyes streaked to a 42-7 lead.
Nittany Lions freshman QB Christian Hackenberg bobbled the second snap of the night and it never got much better. He ended up throwing two interceptions.
A crowd of 105,889 at Ohio Stadium roared from the outset -- and had plenty of reasons.
Penn State hadn't given up so many points or been beaten so badly since losing 64-5 to the Duquesne Athletic Club on Nov. 25, 1899.
Even Miller's backup -- Kenny Guiton -- rushed for two touchdowns.
Bill Belton was one of the few bright spots for the Nittany Lions, gaining 98 yards on 22 carries.
It was the most one-sided margin by the Buckeyes and their most points scored in the 29 meetings in the series. The teams had split the last four meetings, with Ohio State holding a cumulative 79-66 scoring advantage. All of those matchups were close.
But this one sure wasn't. It got out of hand quickly.
The Buckeyes enforced their will on the Nittany Lions on both sides of the ball in an impressive show of strength.
Ohio State scored on six of seven possessions in the first two quarters, throwing deep for scores to wide-open receivers and jamming it between the tackles with Miller and Hyde making the most of gaping holes.
"I'm improving myself and showing what I've got," Miller said. "The first half, it went really well: fast, fast, momentum. The game plan worked out."
Miller completed all four of his passes for 65 yards after the opening kickoff before Hyde bulled right tackle for a 2-yard TD.
In the only real drama of the game, Penn State manufactured a nice drive in response by mixing Belton runs with Hackenberg passes until faced with a third and 5 at the Ohio State 12.
Then Hackenberg tried to thread a pass to tight end Adam Breneman at the goal line, with safety Corey "Pittsburgh" Brown picking off the underthrown attempt to end the threat.
After the teams traded punts, the Buckeyes scored on five straight possessions. Miller scrambled right and just tumbled into the end zone behind a block by Devin Smith on a 39-yard scoring run.
Two plays later, safety C.J. Barnett jumped a route and intercepted a Hackenberg pass and the onslaught was on. Seven plays and 52 yards later, Miller hesitated after taking the snap and had his pick of routes to the goal line, carrying the final 6 yards to make it 21-0.
"We didn't really talk about it, but I was watching games all day on TV," Miller said. "We can't go out there and predict what's going to happen. We just had a great week of preparation and it turned out well."
Hackenberg finished 12 of 23 for 112 yards passing with a touchdown and two interceptions. He carried four times for 21 yards in losses.
The final score had to bring a chuckle to former Ohio State coach John Cooper. He took a team ranked No. 21 to Happy Valley in 1994, which was run over by the top-ranked Nittany Lions by a score of -- that's right -- 63-14.
"I like where we're at right now as a team," Meyer said. "The most impressive part of the game to me was we caused turnovers and we hit the quarterback a little bit. We haven't been doing that."