BIG TEN CHAMPIONSHIP GAME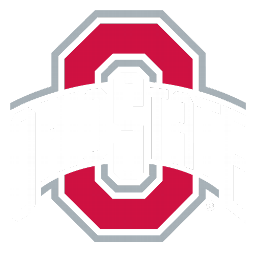 | | 1 | 2 | 3 | 4 | T |
| --- | --- | --- | --- | --- | --- |
| OSU | 0 | 10 | 14 | 0 | 24 |
| MSU | 3 | 14 | 3 | 14 | 34 |
Michigan State ruins Ohio State's win streak, path to BCS title game
INDIANAPOLIS -- Connor Cook was determined to shake things up in the Big Ten title game.
By the end of the night, the sophomore quarterback's teammates were bouncing up and down right along with him.
No. 10 Michigan State rallied from a seven-point third-quarter deficit by scoring the final 17 points Saturday night to upset No. 2 Ohio State 34-24 and deny the Buckeyes a chance to play in the VIZIO BCS National Championship game.
Cook and the Spartans were more than happy to oblige.
"I think we heard people talk bad about us all year. This wasn't the first week where we heard people say negative things about us as an offense or as a football team, Cook said after throwing a 9-yard TD pass with 11:41 left to give the Spartans a 27-24 lead. "I think we were underdogs in the majority of the games we played this year. It really didn't affect us."
But the Spartans' big win may prove costly in the league's bigger picture.
A win would have made No. 2 Ohio State (12-1) a virtual lock to play in its fourth BCS title game, and there was speculation the Spartans (12-1) might go to Pasadena anyway for the Rose Bowl, regardless of Saturday night's result. Instead, the Spartans are still likely to book their first Rose Bowl trip since the 1987 season, while the Buckeyes must wait until Sunday night to find out which bowl they'll play in -- and whether they'll play in a BCS game.
Michigan State's victory put Auburn, whom the Buckeyes were rooting for last week against Alabama, in the title game against Florida State.
To the Buckeyes, it was a deflating night.
"You know it's going to haunt all of us, I imagine, for a little while," Meyer said. "But that's part of the game."
It was a game that almost defied logic.
Ohio State came into the game with the nation's longest winning streak (24), had not lost under Meyer in two seasons and had one of the nation's most productive offenses and underrated defenses.
Michigan State turned the conventional wisdom upside down by scoring the first 17 points. Then the nation's stingiest defense gave up the next 24 points as Braxton Miller, Carlos Hyde & Co. took command.
Cook responded to the challenge by driving the Spartans for a field goal, hooking up with the wide open Josiah Price in the flat of the end zone and then burned 3½ critical minutes on the clinching drive, capped by Jeremy Langford's sealing 26-yard TD run.
Cook finished 24-of-40 for a career-high 304 yards and three scores. Langford ran 24 times for 128 yards, becoming the first player this season to top 100 yards against the Buckeyes.
For Michigan State, it was a milestone night. It won its 12th game for the first time in school history, completed a perfect conference season and extended its own winning streak to nine -- something it had not done since starting 1966 at 9-0.
Most important, the players got to hold the roses for the first time since 1987 and the celebration began even before the final seconds ticked off the clock.
"We're going to live this one for a while, live it for a month," coach Mark Dantonio said. "But it's important that we finish what we started and that will end with a bowl game."
Miller did what he could to rally the Buckeyes, finishing 8-of-21 for 101 yards with one touchdown pass. He also ran 21 times for 142 yards and two scores, while Hyde ran 18 times for 118 yards. Both joined the Buckeyes' 3,000-yard club, becoming the seventh and eighth players of the school's exclusive group.
Starting right guard Marcus Hall, who Meyer said would not start after last week's fight at Michigan, did not play. Meyer said he made that decision earlier this week.
But it was the stinging loss that really hurt.
"Things happen in games, don't really go your way," Miller said. "You've got to come back and fix the mistakes."
The Buckeyes did that late in the first half when they closed to 17-10 at halftime. Miller opened the second half with an 8-yard TD run to tie and then gave Ohio State the 24-17 lead with a 6-yard run with 5:36 left in the third.
Michigan State answered with Michael Geiger's 44-yard field goal, which barely dropped over the crossbar, to make it 24-20 and Cook hooked up with a wide-open Price in the flat to make it 27-24 before Langford sealed it with his TD run with 2:16 left, which prompted Dantonio to lobby for the Spartans to be playing in the title game Jan. 6.
"I can tell you this, we beat the No. 2 team," Dantonio said. "We're 12-1 so why not us? Why not us? I'll vote us No. 2."