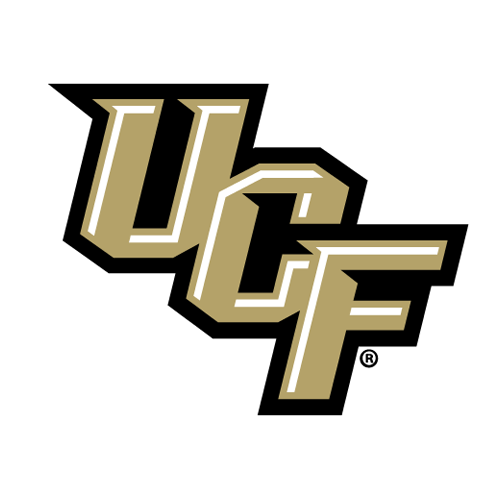 | | 1 | 2 | 3 | 4 | T |
| --- | --- | --- | --- | --- | --- |
| UCF | 14 | 14 | 7 | 17 | 52 |
| BAY | 7 | 13 | 8 | 14 | 42 |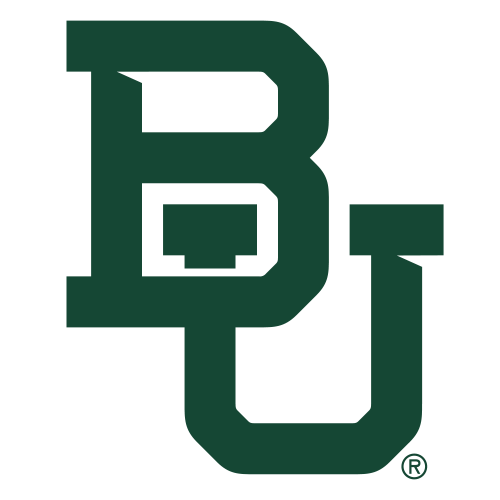 Blake Bortles has 4 TDs as No. 15 UCF upsets No. 6 Baylor in Fiesta
GLENDALE, Ariz. -- Blake Bortles rolled right, crashed into two defenders and floated a pass to an open receiver just before going down. The two players who had a bead on Central Florida's quarterback stayed on the ground, each pounding his hands into the turf as the receiver ran up the sideline.
Out of reach all game, the Knights pulled off one of the biggest upsets of the bowl season by outlasting the nation's top offensive team in a rousing BCS debut.
Bortles stymied Baylor with his arm and legs while accounting for four touchdowns, Storm Johnson ran for three more scores, and No. 15 Central Florida turned the highest-scoring Tostitos Fiesta Bowl into a big-play party by outlasting the sixth-ranked Bears 52-42 on Wednesday night.
"There's not many outside of us who believe we had a chance, but we did and I think we showed what UCF football is all about," Bortles said.
Central Florida (12-1) wasn't given much of a chance, entering the game as a 17-point underdog.
The Knights didn't care about the spread and certainly didn't back down from the big, bad Bears, racing past Baylor with an array of big plays.
They took an early 14-point lead and kept rolling, piling up 556 total yards in the second-highest-scoring BCS bowl ever.
Bortles, a junior who may weigh a jump to the NFL, was the catalyst, throwing for three touchdowns on 20-of-31 passing and running for 93 yards and another score.
Rannell Hall accounted for some of the biggest plays, catching four passes for 113 yards and two touchdowns. Johnson kept Baylor from keying on UCF's passing game, grinding out 124 yards on 20 carries.
So much for not having a shot.
"It's a great win, a great feeling for everyone who's been through the program," UCF coach George O'Leary said.
Known for its offensive prowess, Baylor (11-2) had a hard time keeping up with the Knights.
The Big 12 champions finished with 550 total yards but were uncharacteristically undisciplined, getting 17 penalties for 135 yards.
Bryce Petty tried to keep the Bears in it, running for three touchdowns while throwing for 356 yards and two more scores. Lache Seastrunk had some big runs in the first half and finished with 117 yards.
None of it was enough, not with the way UCF ran through Baylor's defense.
"We caught a football team that was hot," Baylor coach Art Briles said. "They played extremely well early, got into us. We tried to play catch-up the whole game, never could turn it around when it needed turning."
The Fiesta Bowl was the BCS coming-out party for Baylor and Central Florida before college football's switch to a playoff system next season.
The Bears had been building toward this since Briles became coach in 2009, winding up his high-octane offense to lead the nation in scoring and churn out the second-most yards in FBS history.
Central Florida had a slower rise under O'Leary.
The coach, who was fired by Notre Dame five days after being hired for lying on his résumé, has built his reputation back up in Orlando, taking a program that went winless in 2004 to the inaugural American Athletic Conference title and automatic BCS berth this season.
The matchup was projected to be like the 2011 Fiesta Bowl, in which mighty Oklahoma rolled over Connecticut 48-20.
The Knights weren't listening.
They opened with a 76-yard scoring drive capped by Johnson's tackle-breaking, 11-yard touchdown run. Johnson scored again on UCF's next possession, this time on a 2-yard run.
The early 14-0 lead was expected. The team leading wasn't.
Baylor finally revved up its offense late in the first quarter, scoring on a 1-yard sneak by Petty, and Central Florida looked as if it was ready to fall apart with turnovers on three consecutive plays.
Baylor turned only one of those into points: a 30-yard pass from Petty to Levi Norwood. Petty followed Johnson's fumble with an interception in the end zone, just his third of the season.
"Unfortunately, that was the turning point in the game," Petty said. "We needed that to save momentum up for us, especially after a turnover. Turnovers in the red zone kill an offense."
Then came the spectacular plays, seemingly one after another.
Hall darted and dashed through Baylor's defense for a 50-yard touchdown on a screen pass, with help from Josh Reese's downfield block.
Petty hurtled himself into the end zone, flipping over UCF's Brandon Alexander to cap a 13-yard run. That gave Baylor 659 points, breaking the NCAA record for a 13-game season set by Texas (652) in 2005.
The momentum was gone shortly after, when Hall turned a swing pass into a 34-yard touchdown -- assisted again by Reese -- to put the Knights up 28-20 at halftime.
Petty scored his third touchdown on 1-yard run in the third quarter and dashed in for the 2-point conversion to tie the game, but Central Florida still wouldn't back down.
Bortles hit Breshad Perriman on a 10-yard touchdown pass and opened the fourth quarter by scoring on a 15-yard run to put the Knights up 42-28.
Even after Baylor moved quickly for a 9-yard touchdown run by Glasco Martin, UCF had an answer, going up 49-35 on Johnson's 40-yard run through the heart of the Bears' defense.