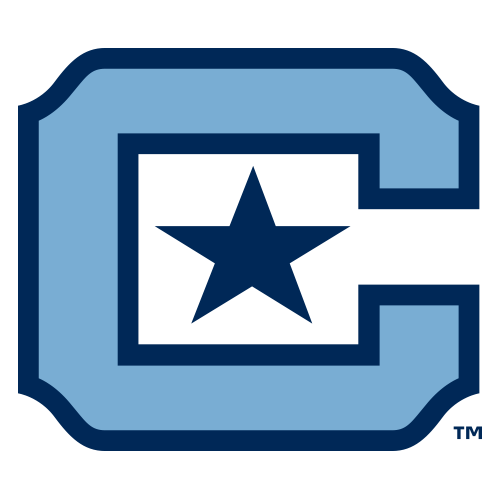 | | 1 | 2 | 3 | 4 | T |
| --- | --- | --- | --- | --- | --- |
| CIT | 0 | 0 | 0 | 12 | 12 |
| FSU | 14 | 14 | 6 | 3 | 37 |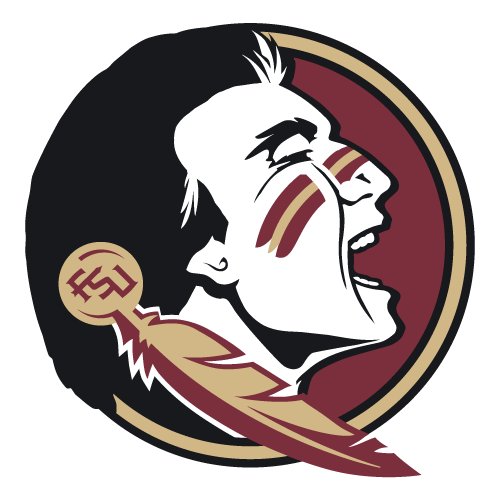 Top-ranked Florida State routs The Citadel for 18th straight victory
TALLAHASSEE, Fla. -- Florida State quarterback Jameis Winston had no problem getting the ball to just about everyone.
It was a sign that the top-ranked Seminoles (2-0) may be ready to put to rest some of the questions about their youth. They had 10 different players catch a pass and seven had a rush in a 37-12 rout of lower-tier FCS opponent The Citadel on Saturday.
Winston threw for 256 yards and two touchdowns, and the 18th consecutive win set a FSU school record. It was a contrast to last week, when Florida State force-fed the ball to seniors Karlos Williams and Rashad Greene.
"In our offense, we may call it somewhere, but it doesn't have to go there," Florida State coach Jimbo Fisher said. "We don't force the ball. That's what we've got to have, diversity around the board. Guys can catch it and run it. The quicker those young guys developing, the better we're going to be."
Winston completed 22 of 27 passes and the offense scored touchdowns on all four first-half drives and field goals on his two third-quarter drives. The Heisman winner sat down with a 34-0 lead.
The Citadel quarterback Aaron Miller completed 3 of 11 passes for 46 yards and a touchdown and ran for 61 yards. The Bulldogs (0-2) had eight rushers carry in their triple-option offense and the ground game accounted for 250 of the team's 322 offensive yards.
"It was loud, very loud," Miller said. "My offensive line, the first plays, they told me they can't hear me. I'm yelling at the top of my lungs and I'm figuring I'm not going to have a voice by halftime."
The Florida State offense was able to drive up and down the field with little resistance while its starters were on the field.
In the choppy season-opening win against Oklahoma State, Winston seemed to force the ball to receiver Greene, who finished with 203 yards on 11 receptions. Williams was one of just two running backs to carry the ball against the Cowboys, and had 23 of the team's 31 rushes.
"I'm comfortable with everybody, because that's how this offense is," Winston said. "We try to give everybody the ball and a lot of people had touches this game. That's how Coach Fisher does things.
"It's not a one man show, everyone's going to get that rock."
Fisher said Winston tried to force some big plays last week, but he was patient against the Bulldogs. Williams and running backs Mario Pender and Freddie Stevenson had six combined receptions for 46 yards.
All-ACC tight end Nick O'Leary was supposed to ease the losses of 2013 receivers Kelvin Benjamin and Kenny Shaw, but was also limited last week. He caught a team-high five balls for 51 yards and a touchdown Saturday. He dropped what would have been another score.
The Seminoles welcomed back receiver Jesus "Bobo" Wilson from a one-game suspension stemming from the theft of a motor scooter. He scored his first career touchdown on a 12-yard, first-quarter reception.
Freshman running back Dalvin Cook, the 2013 Florida Mr. Football, scored his first career touchdown in his first game with a 5-yard run in the second quarter.
"They have depth, speed, size, everything," Citadel coach Mike Houston said. "Not (any weaknesses) from our angle. That's the best football team we've ever faced."
The Florida State starting defense pitched a shutout, but lost three defensive linemen in the process. Starting defensive tackle Eddie Goldman went down during the first series of the game and his replacement, sophomore Justin Shanks went down in the second series. Starting nose guard Nile Lawrence-Stample was injured in the second quarter. All three were lost for the game with lower leg injuries and Goldman was seen on crutches and wearing a boot on his left foot after the game.
"I don't know how bad the injuries are," Fisher said. "When you play these kind of teams, they are constantly cutting knees and ankles. ... Nothing illegal about it, that's just football."
The Seminoles were already thin on the interior of the defensive line with defensive tackle Timmy Jernigan now playing for the Baltimore Ravens. There are seven freshmen defensive linemen on the roster.
The Seminoles host Clemson on Sept. 20, the same day Citadel travels to Charleston Southern.