| | 1 | 2 | 3 | 4 | T |
| --- | --- | --- | --- | --- | --- |
| ILL | 0 | 0 | 7 | 7 | 14 |
| OSU | 17 | 14 | 17 | 7 | 55 |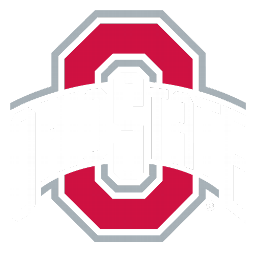 Buckeyes roll early in 55-14 win over Illini
COLUMBUS, Ohio -- No. 16 Ohio State took care of business by pounding Illinois 55-14 on Saturday night.
Now the Buckeyes can finally talk about the game of the year in the Big Ten next week at Michigan State. The Spartans ended a 24-game Ohio State win streak with a 34-24 victory in last year's conference title game.
"The dream was ripped away from us, ripped away by a very good team," Ohio State coach Urban Meyer said.
He added that his team wouldn't require any rah-rah speeches in the coming days.
"We're going to face a very good team that we have a lot of respect for. It's all about the most prepared team; that's (who's) going to win this game," he said. "We'll do our part about motivation. But this is a motivated team."
Curtis Samuel ran for two touchdowns and J.T. Barrett hit Devin Smith on two scoring passes -- all in the first half -- as the Buckeyes put first things first in the easy win over the Illini.
It extended their Big Ten win streak to a record-tying 20.
The Buckeyes (7-1, 4-0, No. 16 CFP, No. 13 AP) won their sixth in a row -- five by lopsided scores.
No. 8 Michigan State (7-1, 4-0, No. 8 CFP) has also won its last six. The Spartans will be coming off a bye week.
"It was right when we got in the locker room," linebacker Darron Lee said. "We usually have our coaches talk about who was good on O, D and ST. We skipped that. We know what's coming up this week. It's on. Honestly."
Unlike a week ago, when the Buckeyes rolled to a 17-0 halftime lead at Penn State only to struggle before pulling out a 31-24 victory in double overtime, this one was a landslide early.
Barrett, nursing a sprained medial collateral ligament in his left knee and wearing a brace, left at halftime with the Buckeyes up 31-0. He completed 15 of 24 passes for 167 yards, his touchdown throws to Smith covering 32 and 8 yards.
Barrett gave way to Cardale Jones, who lofted a picture-perfect 27-yard TD pass to Dontre Wilson and also hit Michael Thomas on a 19-yard scoring pass. Jones was 5 of 9 for 82 yards passing.
Samuel ran for 63 yards on nine carries, his TDs coming on runs of 23 yards and 1 yard, and Ezekiel Elliott had 69 yards on nine rushes for the Buckeyes, who have won the last six meetings.
The Buckeyes substituted heavily in the second half while a crowd of 106,961 left early as the score mounted. The game was played in windy conditions with temperatures in the mid-30s.
The 20th consecutive Big Ten regular-season win matched the mark set by Ohio State teams from 2005-07.
The Buckeyes relied on the Illini's largesse in the opening half.
Illinois threw two interceptions -- both of which were off receivers' hands -- and also lost a fumble. The Buckeyes failed on two fourth-down runs deep in opposition territory, punted once -- and scored on the other five possessions.
O'Toole was intercepted by Darron Lee nine plays after the opening kickoff, with the Buckeyes taking just three plays to cover 38 yards. Samuel -- who got the start in place of leading rusher Elliott -- covered the final 23 yards untouched.
Barrett hit Smith on his first scoring toss to make it 17-0 before Samuel split two tacklers and backed into the end zone from a yard out. Just before halftime, Barrett found Smith again to make it 31-0. The Buckeyes played plenty of backups the rest of the game.
Barrett still wasn't pleased with his performance.
"It was very poor, just missing open guys," he said. "I knew where to go with the football, it was just more completing it."
Donovonn Young's 5-yard run late in the third quarter broke up the shutout for the Illini (4-5, 1-4). They have dropped four of five.
After their first possession of the second half, Illinois quarterbacks Reilly O'Toole and Aaron Bailey had combined for 58 yards passing -- and 56 of them came on O'Toole's completion to Mike Dudek.
On that play, Dudek set the school mark for yards receiving by a freshman.
Bailey, 9 of 16 for 79 yards without an interception, completed a 7-yard TD pass to tight end Matt LaCosse to close the scoring. O'Toole ended up 4 of 11 for 58 yards with two interceptions.
Illini coach Tim Beckman -- a former Ohio State assistant who also worked under Meyer at Bowling Green -- was asked when the game got away from his team.
"Pretty early," he said. "We turned the ball over and got behind. You can't turn the ball over like we did."