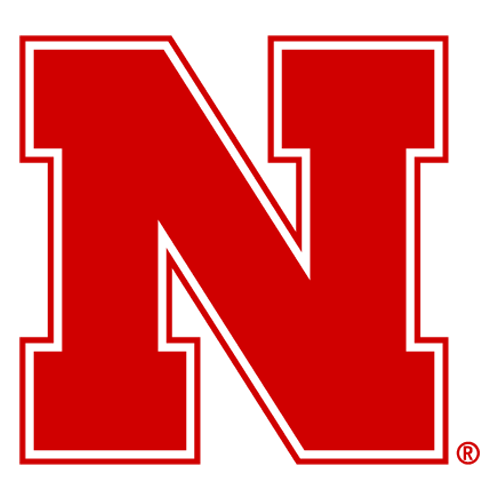 | | 1 | 2 | 3 | 4 | T |
| --- | --- | --- | --- | --- | --- |
| NEB | 0 | 0 | 3 | 19 | 22 |
| MSU | 7 | 10 | 10 | 0 | 27 |

Spartans, up 27-3 entering fourth, edge Cornhuskers by five
EAST LANSING, Mich. -- On a day when so many top teams lost in wild fashion, Michigan State narrowly avoided a breathtaking collapse.
Trae Waynes intercepted Tommy Armstrong's pass with 30 seconds remaining, and the 10th-ranked Spartans held off 19th-ranked Nebraska 27-22 on Saturday night.
The Cornhuskers were down 27-3 before scoring three touchdowns in the fourth quarter and driving into Michigan State territory in the final minute.
"Football is a crazy, crazy game," Spartans coach Mark Dantonio said. "Maybe that's why everybody loves it so much."
The Spartans (4-1, 1-0 Big Ten) are hoping to reach college football's new four-team playoff this year, and in a week when Alabama, Oregon, Oklahoma and Texas A&M all lost, this was a chance for Michigan State to make a statement. For most of the night, the Spartans did that, but Nebraska's late comeback set up a tense finish.
A 43-yard pass to Alonzo Moore gave the Huskers the ball at the Michigan State 37 with just under a minute to play, but Armstrong's pass to the end zone fell incomplete, and Waynes then came up with his second interception of the game.
The Spartans shut down Nebraska's vaunted running game, and the Cornhuskers (5-1, 1-1) didn't score in the first half despite three Michigan State turnovers in its own territory. Tony Lippett caught a 55-yard touchdown pass from Connor Cook in the first quarter, and when Lippett scored on a 32-yard reverse, Michigan State was up 27-3 with 2:02 remaining in the third.
But Nebraska star Ameer Abdullah, who was held to 45 yards rushing, scored on a pair of short runs in the fourth, and De'Mornay Pierson-El returned a punt 62 yards for a touchdown to make it 27-22 with 3:22 remaining. It could have been closer, but Nebraska attempted a pair of 2-point conversions in the fourth and missed them both.
Michigan State recovered an onside kick but couldn't run out the clock. With Nebraska out of timeouts, Jeremy Langford was forced out of bounds, stopping the clock with 1:12 remaining and bringing up fourth down. Then Michael Geiger's 36-yard field goal attempt missed, bouncing off the left upright and crossbar.
That gave Nebraska the ball at its own 20, but the Spartans held on.
"That's not the last time they're going to see us. I promise you that," Armstrong said. "We plan on going 11-1 and making the Big Ten championship, and plan on playing Michigan State again."
Nebraska entered the game ranked No. 2 in the nation in rushing, and Michigan State was No. 4 in rushing defense. That matchup wasn't much of a contest. The Huskers managed only 47 yards on the ground -- they had been averaging 355.
"Nebraska definitely came out and challenged us," Michigan State defensive end Marcus Rush said. "Ameer Abdullah, coach Bo Pelini, they challenged us that we couldn't stop the run. We came out and we did that. So I am proud of our defense. There were a lot of sudden changes. We did our job and we answered back."
Cook's pass was intercepted on his first attempt, but Nebraska went three and out and punted, a wasted opportunity that set the tone for the half. Lippett slipped free deep down the left sideline and caught Cook's pass for a 7-0 lead later in the first quarter.
Langford's 31-yard scoring run made it 14-0 in the second, but his fumble later in the half gave Nebraska the ball at the Michigan State 41.
Again the Cornhuskers couldn't take advantage, but their punt was fumbled by Macgarrett Kings, giving Nebraska the ball at the 24. The Huskers were inside the 10 when Abdullah's fumble ended that drive.
It was 17-0 at halftime.
"In the first half, that was the game really as far as stopping the run," Michigan State defensive coordinator Pat Narduzzi said. "We shut down the run about as well as we've stopped it against these guys and that was the key to the game. We made it a passing game."
Abdullah had rushed for over 200 yards in each of his previous two games, but he was barely a factor in this one until the fourth quarter.
Huskers wide receiver Kenny Bell was hurt in the first half and did not return. He aggravated a groin injury.
Michigan State center Jack Allen was ejected in the fourth quarter for a second unsportsmanlike conduct penalty.