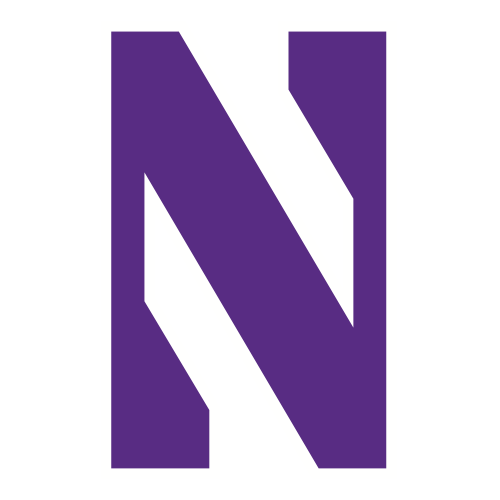 | | 1 | 2 | 3 | 4 | OT | T |
| --- | --- | --- | --- | --- | --- | --- |
| NW | 9 | 14 | 3 | 14 | 3 | 43 |
| ND | 20 | 7 | 7 | 6 | 0 | 40 |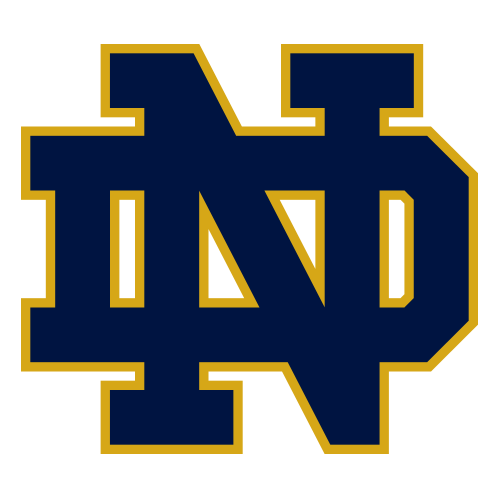 Northwestern FGs tie it up late, beat Notre Dame in overtime
SOUTH BEND, Ind. -- Northwestern coach Pat Fitzgerald already knew what it felt like to beat Notre Dame. That's because he did it as a linebacker in 1995, in a game described as "The Upset of the Century."
He thinks he likes this win more.
Northwestern's Jack Mitchell forced the game into overtime with a 45-yard field goal with 19 seconds left in regulation, then hit a 41-yard field goal to give Northwestern a 43-40 win over Notre Dame (No. 18 CFP, No. 15 AP) on Saturday.
Fitzgerald said he hadn't talked about the 1995 game with his team but said it knew about it because of media reports.
"It should be told. It's a special part of our tradition and a special part of our history," he said.
Even the hardiest of Wildcats fans might have given up hope when the Irish took the lead when Will Fuller caught his third touchdown pass with 10:34 left. Northwestern's next drive stalled at the Notre Dame 26 and a 43-yard attempt from Mitchell was blocked by Mike McGlinchey.
But the Wildcats gave themselves a chance when they drove 73 yards in less than two minutes and quarterback Trevor Siemian scored untouched on a 6-yard run with 4:10 left. Warren Long made a two-point conversion on a run after Notre Dame (7-3) was called for pass interference.
Mitchell then kicked a 45-yard field goal with 19 seconds left to force overtime. Then he nailed a 41-yard field goal for the game-winner after Notre Dame's Kyle Brindza missed from 42 yards.
"This win is incredible," Mitchell said.
All of Mitchell's four field goals were longer than his previous career high of 29 yards.
"I'm really, really proud of the young man, the way he stepped up," Fitzgerald said.
The game was a stark contrast to last week when Northwestern couldn't win in the closing seconds when Siemian slipped attempting a two-point conversion at the end of the game against Michigan.
Ultimately, it might be an even more shocking outcome than the 1995 game. Sure, the Wildcats were 28-point underdogs in that game, but they finished the season 10-2, played in the Rose Bowl and finished the season ranked No. 8. This year's Wildcats had lost four straight and were floundering offensively.
The Irish defense struggled as it gave up 30 or more points for a fifth straight game, only the second time that's happened. The other time was in the first five games of 2007, when the Irish finished 3-9 in one of the worst season's in Notre Dame history.
"So many things happened in that game that it's hard to put them all in perspective as I'm standing here right now," Notre Dame coach Brian Kelly said. "We had the game pretty much in our hands and we turned the ball over."
Northwestern (4-6, 2-4 Big Ten) which had minus 9 yards rushing last week against Michigan, rushed for 263 yards and had 547 yards of total offense, both season highs.
Justin Jackson, who led Northwestern with 149 yards and a touchdown, said it was a big win for the seniors.
"It was a crazy game and crazy ending. This was such a team win, it made a lot of guys in the locker room happy," he said.
Siemian was 30 of 48 passing with two interceptions for 284 yards and a touchdown. Kyle Prater had 10 catches for 81 yards and a touchdown.
Everett Golson threw three touchdown passes to Will Fuller and scored on a 61-yard run, but he also threw an interception and has a fumble. He has 19 turnovers in the past seven games. Tarean Folston rushed for 106 yards.
Both teams turned the ball over four times in a mistake-filled game.
Fitzgerald said the victory made him think of Ara Parseghian, who coached Northwestern for eight seasons before becoming head coach at Notre Dame in 1964.
"He sent me a note. `May the best team win.' I thought that was appropriate," Fitzgerald said.
Notre Dame Stadium
3:30 PM, November 15, 2014
Coverage: NBC
Attendance: 80,795
Capacity: 80,795
2022 Big Ten Conference Standings
2022 FBS Independents Standings