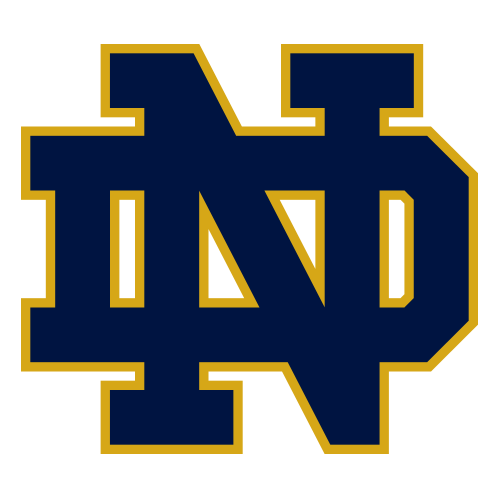 | | 1 | 2 | 3 | 4 | T |
| --- | --- | --- | --- | --- | --- |
| ND | 3 | 7 | 7 | 14 | 31 |
| ASU | 17 | 17 | 0 | 21 | 55 |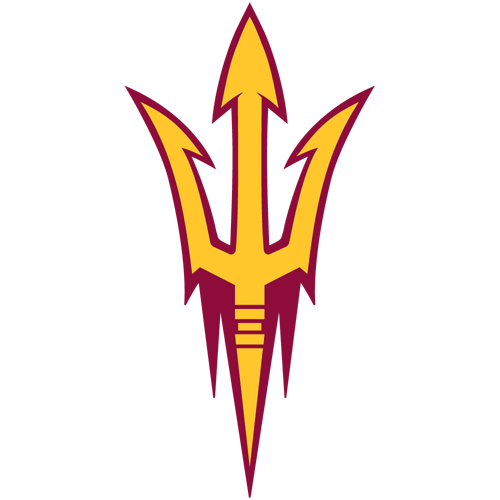 No. 9 Arizona State holds off late rally, defeats No. 10 Notre Dame
1Q ND E. Golson sacked by L. Carrington for -7 yds,E. Golson fumbled, recovered by NDame
Everett Golson sacked by Lloyd Carrington for a loss of 7 yards to the ArzSt 24 Everett Golson fumbled, recovered by NDame
---
TEMPE, Ariz. -- What appeared to be a program-defining win in the first half had turned on Arizona State. The Sun Devils were on their heels, a 31-point lead down to three with a few minutes left, another spirit-crushing loss seemingly on the way.
But something changed in the Sun Devils. They didn't back down from the challenge. They rose up, finding a way to pull out the kind of victory that had eluded them.
Regaining composure after Notre Dame's furious second-half rally, Arizona State (No. 9 CFP, No. 11 AP) scored three late touchdowns and bolstered its playoff hopes with a 55-31 victory over the Irish (No. 10 CFP, No. 8 AP) on Saturday.
"You're not going to be great without facing adversity," Arizona State coach Todd Graham said. "But I sure wish it was easier."
Since he arrived in the desert three years ago, Graham has told his players that to be in the national championship conversation, they would have to win games like this. The Sun Devils had struggled to come through in the big moments, often in disastrous fashion.
Playing in one of the biggest home games in program history, Arizona State (8-1) appeared to be headed toward a dominating victory, harassing Notre Dame quarterback Everett Golson into three turnovers in a 4-minute span in the first half.
Spurred by the momentum-swinging plays, including Damarious Randall's 59-yard interception return for a touchdown, the Sun Devils raced to a 34-3 lead against one of the nation's premier programs.
But before they could celebrate, Notre Dame charged back.
With Golson leading the way, the Irish (7-2) picked apart Arizona State's defense, scoring three straight second-half touchdowns, the last a 25-yard touchdown pass from Golson to Amir Carlisle that made it 34-31 with 6½ minutes left.
The Sun Devils fought back.
Taylor Kelly threw his third touchdown pass of the game, a 4-yarder to Demario Richard. Lloyd Carrington came up with Arizona State's second interception for a touchdown, turning a bobbled pass into a 58-yard score.
Kelly capped it with a 2-yard scoring run around right end.
If it wasn't the biggest win in Sun Devils history, it's right up there.
It certainly boosts their playoff chances, too.
"Getting a win on a national stage like that is big for this program," said Kelly, who threw for 224 yards.
With two losses, Notre Dame is all but out of the playoff conversation.
The Irish can point to turnovers for their demise.
Golson threw for 446 yards and a pair of touchdowns, but, as has been the case over the past six games, had a hard time holding onto the ball.
He had three turnovers in a four-minute span of the first half, allowing Arizona State to race out to a 24-3 lead by the first minute of the second quarter.
Golson opened the third quarter by throwing his career-high third interception, this one in the end zone. The final interception, by Carrington wasn't his fault -- Corey Robinson bobbled it right into the defensive back's hands -- but it surely ended Notre Dame's hopes of a comeback.
Golson also lost a fumble, giving him 17 turnovers in six games. Holder Hunter Smith added to Notre Dame's problems, dropping a fourth-quarter snap on a short field goal try.
"It's all on me, really," said Golson, who was sacked seven times. "You play with fire as much as I did today you are going to get burned eventually."
With all that was on the line in this game, students began camping out for tickets Monday and fans jammed the stadium, creating a playoff-like atmosphere in the desert.
And it was like a playoff for the playoffs: Win and bolster your resume for the final rankings on Dec. 7, lose and start angling for a lower-tier bowl.
After losing to Notre Dame 37-34 last season in Texas, the Sun Devils appeared to be on their way to a rout in the rematch, jumping out to a 21-point lead with the help of two turnovers in 12 seconds.
Jaelen Strong scored after one on a dazzling one-handed catch and Richard had a 1-yard TD run after another.
Randall completed the turnover trio with his interception return for a touchdown, helping the Sun Devils to a 34-10 halftime lead.
"This game was set up for our offense to win the game," Notre Dame coach Brian Kelly said. "We put our defense in such a bad situation today."
Once the second half got going, so did the Irish.
Cam McDaniel scored a pair of 1-yard runs and Carlisle was left wide open for his touchdown catch, pulling the Irish within 34-31.
"You could feel the momentum change," Graham said
Unlike many of their previous big games, the Sun Devils found a way to pull this one out.
The offense, shut down most of the second half, finally found its rhythm on the late scoring drive. The defense, on its heels after halftime, came up with one more big play.
When it was over, the Sun Devils could exhale. A big win was finally theirs.