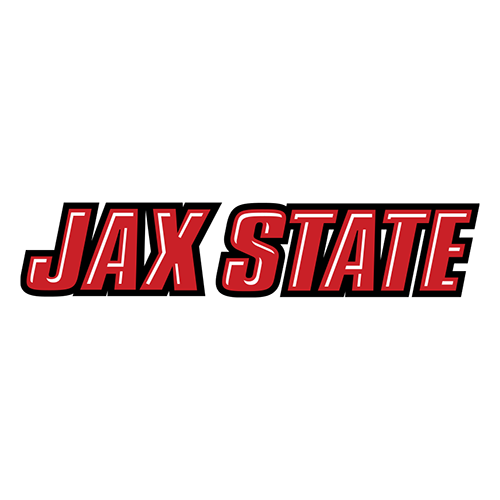 | | 1 | 2 | 3 | 4 | OT | T |
| --- | --- | --- | --- | --- | --- | --- |
| JVST | 0 | 10 | 0 | 10 | 0 | 20 |
| AUB | 3 | 3 | 7 | 7 | 7 | 27 |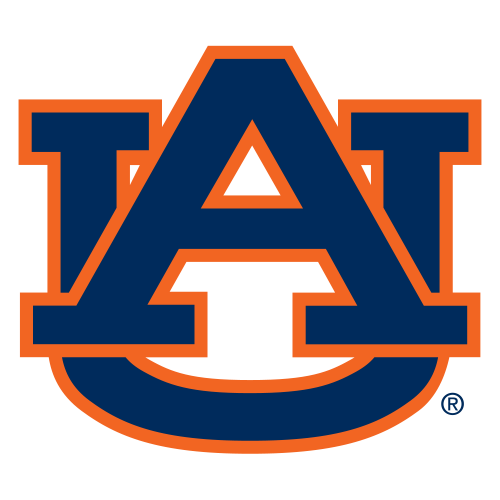 Auburn survives FCS' Jacksonville State with dramatic OT victory
Auburn survives scare from Jacksonville State
The No. 6 Tigers score a game-tying touchdown with less than a minute to play, then win on a Peyton Barber touchdown run in overtime as Auburn beats Jacksonville State 27-20.
---
AUBURN, Ala. -- It's difficult to imagine any win over Jacksonville State ranking with the most memorable in Auburn's history.
Then again, No. 6 Auburn's ability to dodge a major upset could prove to be just as important to its championship hopes as the program's biggest landmark wins in recent years.
Auburn avoided a defeat that would have ranked with the biggest upsets in college football history, riding a dramatic touchdown catch in the final minute and Peyton Barber's overtime touchdown run to a 27-20 win over the Gamecocks on Saturday.
Barber, making his first start at tailback, ran for 125 yards. The most important came on his 4-yard scoring run to cap Auburn's first possession in overtime.
Barber said he never stopped believing Auburn would win, even when the Tigers trailed 20-13 with less than 6 minutes remaining in regulation.
"That's one thing I was always saying, was that we cannot lose to this team," Barber said.
Jacksonville State (1-1) is the first Football Championship Subdivision team to take a ranked FBS team to overtime, but coach John Grass said that's no reason to celebrate.
"I don't want to hear no moral victory stuff, for sure," Grass said.
The shaky win may inspire self-doubt in some Auburn circles.
"We've got some growing up to do; there's no doubt about that," said coach Gus Malzahn.
Malzahn also applauded his team's recovery.
Maybe it wasn't as memorable as the 100-yard return of a missed field goal to beat Alabama in 2013, or the catch by Ricardo Louis off a defender to beat Georgia the same year. But it was special to Malzahn.
"A lot of times in the course of a season it's how you win," Malzahn said. "Today we faced major adversity and we faced major adversity at home."
A 17-yard punt by Jacksonville State's Hamish MacInnes gave Auburn the ball in great field position at the Gamecocks 31 with 2 minutes remaining.
Melvin Ray's leaping 10-yard catch in the right corner of the end zone with less than 1 minute remaining in regulation saved Auburn (2-0) from a stunning loss.
"Coach always said we were gonna find a way to win, and Melvin went up and made a great play," said quarterback Jeremy Johnson.
Troymaine Pope's 5-yard touchdown run with 5:38 remaining gave the Gamecocks the 20-13 lead.
No FCS team has defeated a ranked FBS team since Aug. 31, 2013, when Eastern Washington beat No. 25 Oregon State 49-46. An Auburn loss would have compared with No. 5 Michigan's loss to Appalachian State on Sept. 3, 2007.
Johnson threw two interceptions, giving him five in two games. He insisted confidence isn't a problem as the Tigers prepare to play No. 14 LSU next week.
"We feel good about where we're at," Johnson said. "We're 2-0, we got the win, and that's all that matters."
Johnson was 21 of 32 for 236 yards with two touchdowns and two interceptions. Malzahn insisted after the game Johnson will keep his starting job.
It was the first meeting of the Alabama schools located 108 miles apart. Jacksonville State played even with Auburn, the highest-ranked opponent in the program's history.
Auburn struggled to stop the Gamecocks offense, led by quarterback Eli Jenkins' runs, throws and fakes.
Jenkins' 11-yard touchdown pass to Josh Barge gave Jacksonville State a 10-6 halftime lead, and the visiting fans chanted "JSU! JSU!" as the teams left the field.
Jenkins completed 26 of 43 passes for 277 yards with one touchdown and one interception. He ran for 37 yards and then was left to dream about what might have been.
"It definitely would've shocked the world," he said. "Jacksonville State asserted itself today."