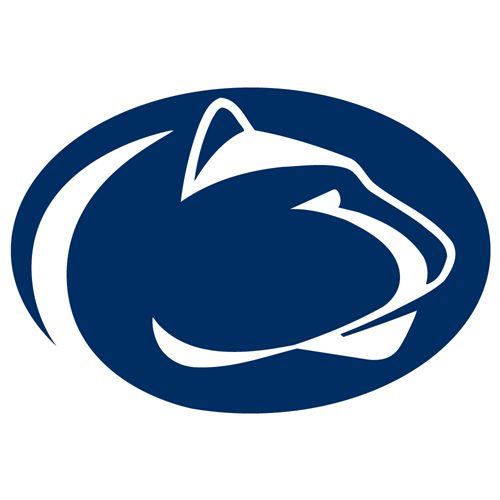 | | 1 | 2 | 3 | 4 | T |
| --- | --- | --- | --- | --- | --- |
| PSU | 3 | 0 | 7 | 0 | 10 |
| OSU | 0 | 21 | 0 | 17 | 38 |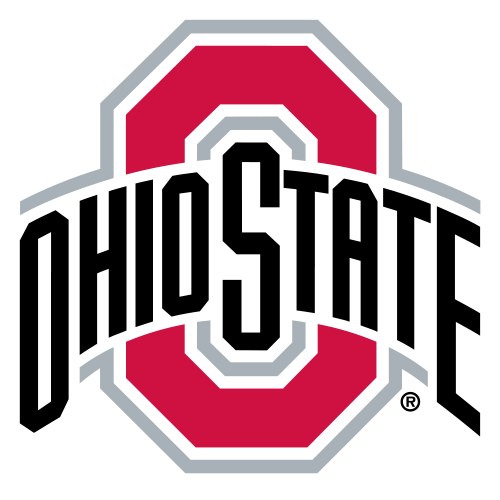 Barrett plays finisher as No. 1 Ohio St beats Penn St 38-10
Ohio State looks like No. 1 team in win over Penn State
J.T. Barrett accounts for four touchdowns as Ohio State rolls over Penn State 38-10.
---
COLUMBUS, Ohio -- J.T. Barrett played finisher for No. 1 Ohio State, taking the Buckeyes from the red zone to the end zone in the first half and taking over for Cardale Jones full-time in the second half.
The Buckeyes were as good as they have been all season beating Penn State 38-10 on Saturday night, but still the question persists: Who is Ohio State's No. 1 quarterback?
"Whatever it takes to win, said coach Urban Meyer, who was noncommittal about his starter going forward.
What it took to pull away from a Penn State that has a solid defense but far more serious offensive issues than the Buckeyes' first-world problems was Barrett's mobility. He ran for 102 yards on 11 carries, scoring two touchdowns in the red zone in the first half and throwing two TD passes in the fourth quarter.
Penn State was taking away the down-field throws that makes Jones effective. So Meyer turned to Barrett and his nifty ball-handling to run the zone-read option.
"You have to have equalizers in offensive football," Meyer said.
Wearing black uniforms for the first time, the Buckeyes didn't look like themselves, though they did look a lot more like the dominant team many expected the defending national champions to be this season.
Ohio State (7-0, 3-0 Big Ten) still doesn't have a definitive answer at quarterback, but the Buckeyes have a 20-game winning streak.
"This is time last year is when we started getting better and better and better," offensive tackle Taylor Decker said.
Barrett connected on short touchdown passes to Braxton Miller and Michael Thomas to make it 38-10 and draw chants of "J.T.! J.T.!" from the blackout crowd of 108, 423 for Dark Night in the Shoe.
"I thought we were actually pretty good when it was a traditional drop-back quarterback. Traditional running game," Penn State coach James Franklin said.
Freshman Saquon Barkley provided most of the offense for Penn State (5-2, 2-1) with 194 yards rushing.
Jones started, as he has all season, but was only 9 for 15 for 84 yards. Barrett, as he did last week, entered when the Buckeyes got inside the 20 in the first half and helped Ohio State complete three trips there with touchdowns. After two unproductive third-quarter series, Jones was benched.
Meyer seemed to find a two-quarterback combination last week with Jones playing the big part of the field and Barrett taking over inside the opponents' 20. It worked great in a rout of Maryland. Not so against a Penn State defense that came in leading the nation in sacks.
"I'm trying to help the team, whether I go in in the red zone or as the starter, at the end of the day I don't think it really matters. I'm going in there to do the best I can," said Barrett, who was Big Ten player of the year but broke his ankle against Michigan and watched as Jones led the Buckeyes to the national title last season.
Ezekiel Elliott was once again a constant for the Buckeyes with 153 yards rushing, his 12th straight 100-yard game.
Aside from Jones' struggles, it was Ohio State's best game of the season. Miller got involved in a variety of ways with eight touches for 63 yards and a touchdown and the Buckeyes committed no turnovers.
Penn State knows exactly who its quarterback is but Christian Hackenberg was again poorly protected against Joey Bosa and the Ohio State pass rush. Last season, Bosa ended Ohio State's double-overtime victory with a sack and he had one of five sacks Saturday night against Hackenberg. The junior seemed to be favoring his back after getting dumped in the third quarter and finished 7 for 13 for 120 yards and a touchdown.
Penn State leaned on Barkley, who had missed the last two games with a foot injury. He made a difference, but his long touchdown run that could have put Penn State up 10-0 in the first quarter was wiped out by a holding call on right guard Brian Gaia.
Barrett gave Ohio State a 7-3 lead with a 5-yard TD run early in the second quarter and Elliott finished the next drive by darting and bouncing off tacklers for a 10-yard score. Barrett closed the next drive, too, taking a keeper on the zone read 13 yards for the score.
Penn State opened the second half with a three-play touchdown drive, capped by DaeSean Hamilton stretching to the pylon for an 8-yard touchdown reception to make it 21-10.