| | 1 | 2 | 3 | 4 | T |
| --- | --- | --- | --- | --- | --- |
| MSU | 3 | 14 | 14 | 7 | 38 |
| NEB | 10 | 3 | 7 | 19 | 39 |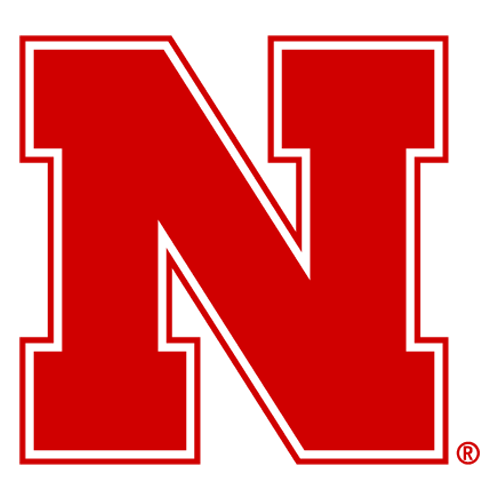 Brandon Reilly's controversial TD lifts Nebraska over Michigan State
Nebraska stuns No. 7 Michigan State
Nebraska hands Michigan State its first loss by scoring the go-ahead touchdown with 17 seconds remaining for a 39-38 victory.
---
LINCOLN, Neb. -- This time one went Nebraska's way, and now Michigan State's playoff hopes are in jeopardy.
Tommy Armstrong drove Nebraska 91 yards in the final minute, hitting Brandon Reilly with a 30-yard touchdown pass that withstood a video review with 17 seconds left to hand the Spartans (No. 7 CFP, No. 6 AP) a devastating 39-38 loss on Saturday night.
Starting at his own 9, Armstrong hit Jordan Westerkamp for passes of 28 and 33 yards. Two plays later, he threw the winner to Reilly, who had gone out of bounds and come back in to make the catch. Officials ruled it was legal because cornerback Jermaine Edmondson forced him out.
"Controversial play at the end," Spartans coach Mark Dantonio said. "They should have never been down there in the first place."
Armstrong, who missed last week's embarrassing loss at Purdue because of a foot injury, rallied the Cornhuskers (4-6, 2-4 Big Ten) from 12 points down in the last 4 1/2 minutes for the largest fourth-quarter comeback in program history.
"This team is better than our record seems," Armstrong said. "We had a couple upsets, games come down to the last seconds. But we know how to win games. We kept believing. Being down two scores with four minutes left, we saw guys leaving the stands. We didn't worry about it. We kept moving forward."
He ran for a short touchdown with 1:47 left to make it 38-33. After Michigan State (8-1, 4-1) went three-and-out, he led the drive that defines his career so far.
"We're going to collect ourselves and understand that our destiny is in our hands," Dantonio said. "We control our own fate in terms of winning the (Big Ten) East and that's the thing we've got to focus on.
"Disappointing the way it worked out at the end, of course, and it shouldn't have, I guess."
The Spartans got a final chance, but Connor Cook passed out of bounds from the Nebraska 41 as time ran out.
Nebraska's sideline cleared, a season full of pent-up frustration playing out with players and coaches at midfield dancing as the music blared. The Spartans walked slowly toward their locker room. The Huskers kept partying on the field.
"I don't know if you call it justice or not," first-year Nebraska coach Mike Riley said when asked if the Huskers were due for a break. "The kids earned this win tonight. It's like every game we lost that came down to the wire. Those things are so haunting. We made the plays to win the game and, boy, were those big plays."
The win came at the end of a tumultuous week that followed the 55-45 loss at Purdue that gave Nebraska its worst nine-game record since 1960. On Monday, athletic director Shawn Eichorst responded to fan angst by giving Riley a vote of confidence. Two days later, Nebraska chancellor Harvey Perlman voiced his support for Riley, who took over this year for Bo Pelini, who never won fewer than nine games in his seven seasons.
The first five of the hard-luck Huskers' six losses came by a total of 13 points, with the initial one against BYU on a Hail Mary.
The Huskers played strong throughout against the Spartans, but it didn't look as if it would be enough. Cook threw for 335 yards and matched his career high with four touchdown passes, and Michigan State used a drive that lasted almost 9 minutes of the fourth quarter to go up 12 points.
The Huskers weren't done.
Riley had a knack for upsetting top-10 opponents over his 14 years at Oregon State, and he said on Thursday that he had faith the Huskers could beat Michigan State. It was the first time an unranked Nebraska team beat a top-10 opponent since 1977.
Imani Cross ran 18 times for 98 yards, and Armstrong completed 19 of 33 passes for 320 yards. He ran for two touchdowns and passed for two.
Cook completed 22 of 35 passes for 318 yards and Holmes ran 20 times for 115 yards. His four TD passes gave him a school-record 68 for his career, two more than Kirk Cousins had from 2008-11.
The Spartans, who came into the game off an open date, had not been very sharp in winning its first eight games. They beat two of the weakest Big Ten teams, Purdue and Rutgers, by narrow margins and needed the play of the year from Jalen Watts-Jackson to beat Michigan on a last-second botched punt. Even in its previous game, a 52-26 win over Indiana, Michigan State led just 28-26 entering the fourth quarter.
This time they couldn't finish.
Linebacker Darien Harris said the officiating didn't cost the Spartans the game.
"We can only control what we can control, and that's making plays out there, and what the refs call whether it's in our favor or not is out of our control," Harris said.