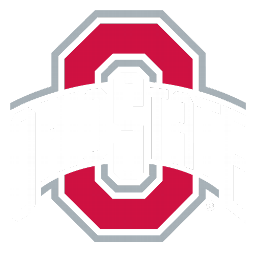 Michigan State ends Ohio State's 23-game win streak on last-second FG
Late field goal gives Ohio State first loss of season
SportsCenter Highlight of the Night: Michael Geiger's 41-yard field goal as time expires gives No. 9 Michigan State the 17-14 victory over No. 3 Ohio State.
---
COLUMBUS, Ohio -- The last place Michael Geiger, all 5-foot-8 and 185 pounds of him, wanted to end up was at the bottom of a pile of Michigan State football players.
The junior kicker booted through a 41-yard field goal as time expired and then sprinted away from a swarm of celebrating Spartans after Michigan State (No. 9 CFP, No. 9 AP) upset Ohio State (No. 3 CFP, No. 2 AP) 17-14 on Saturday to snap the Buckeyes' 23-game winning streak.
Geiger remembered what happened the last time Michigan State won a huge game on the final play of regulation.
"I didn't want to pull a Jalen Watts-Jackson," Geiger said, referring to his teammate who ended up with a broken hip after returning a botched punt for a touchdown to beat Michigan in October. "I was trying to stay on my feet as long as possible."
Playing without injured star quarterback Connor Cook on a rainy and windy day at Ohio Stadium, the Spartans (10-1, 6-1 Big Ten) took control of the Big Ten East, barged into the thick of the College Football Playoff hunt and very likely ended Ohio State's chances to repeat as national champions.
"We know how to win," coach Mark Dantonio said.
Michigan State is 6-1 in its last seven games against top-10 teams.
With a victory next weekend at home against Penn State, the Spartans will clinch a spot in the Big Ten championship game. The last time Michigan State beat Ohio State was the 2013 Big Ten championship game and that broke a 24-game winning streak by the Buckeyes and kept them out of the BCS title game. This time they put Ohio State's playoff hopes in critical condition and left behind a team in Columbus that seems to have been playoff or bust.
After the game, junior tailback Ezekiel Elliott questioned the play calling and said this would be his last home game as a Buckeye.
"I mean there's no chance of me coming back next year. I got to make the most of my time left," said Elliott, who ran 12 times for 33 yards and the game's first touchdown. He had a streak of 15 straight 100-yard rushing games snapped.
Buckeyes junior quarterback Cardale Jones also sent some tweets suggesting this was also his last home game.
Ohio State plays at Michigan next week. As far as the postseason goes, it's likely the best the Buckeyes will be able to do is the Rose Bowl.
That was the furthest thing from Ohio State coach Urban Meyer's mind.
"Oh, boy, we've got to get a couple of first downs and start finding a way to complete a pass and beat our rival," Meyer said.
Ohio State (10-1, 6-1) managed just 132 yards against a rugged Spartans defense and lost to a Big Ten team in the regular season for the first time since Meyer became coach four seasons ago.
Ohio State's only touchdowns came after Michigan State turnovers gave it a short field. Michigan State responded after each one with a 75-yard touchdown drive. Gerald Holmes reached the ball over the goal line for a 2-yard touchdown to tie it at 14 for the Spartans with 12:03 left.
The Spartans completed one pass in the second half, but they ran for 203 on 51 attempts and gave Geiger a chance to win it with 3 seconds left by churning out 25 yards on their last drive.
Geiger had missed from 43 yards in the second quarter.
"I told him earlier in the game make the rest of your kicks," defensive end Shilique Calhoun said.
The Buckeyes started the season as the unanimous No. 1 team in the country, an overwhelming favorite to win another national title. They had more quarterbacks then they knew what to do with and potential All-Americans everywhere. Ohio State sputtered some through 10 games but was never really challenged. At least not like this.
The Spartans relish the role of underdog like no powerhouse program and it seemed to fuel them in the Horseshoe.
"I still think we make a lot of people look foolish," center Jack Allen said.
The Spartans were 13-point underdogs coming in and you probably could have gotten another touchdown from the odds makers when Michigan State took the field for its first drive without Cook.
Cook took a shot to the shoulder last week against Maryland. Michigan State gave no hints as to whether he would play, but when he warmed up cautiously t was obvious something was up.
Without Cook, the Spartans started Tyler O'Connor, and Damion Terry played, too.
"The coaches had a great game plan," Terry said.
The Spartans turned into an option/quarterback run team. They leaned on an offensive line that was supposed to be a strength this season, but has endured numerous injuries and started six different lineups.
"We come in with something to prove," Dantonio said. "When you have that, you have a little chip on your shoulder and play a little bit better."