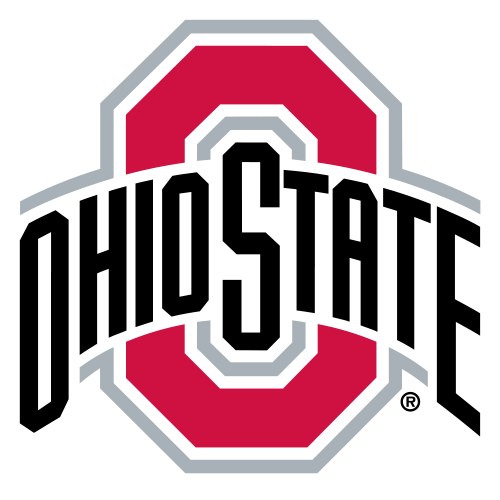 | | 1 | 2 | 3 | 4 | T |
| --- | --- | --- | --- | --- | --- |
| OSU | 7 | 7 | 14 | 14 | 42 |
| MICH | 0 | 10 | 0 | 3 | 13 |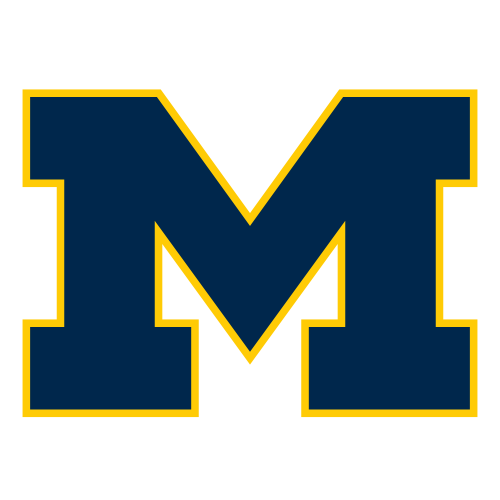 Ohio State tramples Michigan with ground game
ANN ARBOR, Mich. -- Ezekiel Elliott ran through, around and past Michigan's defense a week after running his mouth.
Elliott had 214 yards rushing and two touchdowns, helping No. 8 Ohio State rout Michigan (No. 10 CFP, No. 12 AP) 42-13 on Saturday.
Even with the win, the defending champion Buckeyes needed Penn State to beat Michigan State (No. 5 CFP, No. 6 AP) later in the day to reach the Big Ten championship game against Iowa. Ohio State couldn't get that help, as the Spartans won 55-16.
The Buckeyes' season isn't over, but they have a much tougher road to a playoff spot without an appearance in the conference title game. The selection committee protocol emphasizes conference championships, and Ohio State can't win one.
Ohio State needs to root for some major upsets and even then would have to hope that the committee is feeling generous.
The Buckeyes (11-1, 7-1 Big Ten) did all they could to make their case against Michigan with their 11th in the past 12 games of what has become a lopsided series.
Elliott's spectacular performance came one game after he was held to 33 yards on 12 carries against Michigan State and then publicly criticized the team's play calling and declared he will skip his senior season to enter the NFL draft.
"I regret everything I said," Elliott insisted before being asked a question in a postgame news conference.
Elliott surpassed 1,500 rushing yards for the season, joining Archie Griffin as the only players in Ohio State history with multiple seasons of 1,500 yards. He matched another Ohio State mark with his fifth career 200-yard game, tying him with Eddie George for most by a Buckeye.
With 3,812 rushing yards in his career, Elliott passed George for No. 2 on the school's all-time rushing list and trails only two-time Heisman Trophy winner Griffin.
Ohio State coach Urban Meyer said Elliott should at least be at the ceremony honoring college football's most outstanding player.
"I think he should be in New York," Meyer said. "I think he is one of the best players in America. I don't know if he should win. I don't know the other players, but I am fortunate to be around him. He's one of best players that I've ever been around."
The Wolverines (9-3, 6-2) simply could not stop their rival from running at will. They fell behind early, and quarterback Jake Rudock was knocked out of the game when he was sacked and slammed onto his left shoulder.
"The biggest thing is they were getting tired and they weren't getting lined up," Elliott said.
Elliott had a 5-yard run that put Ohio State up 14-3 in the second quarter, and a 10-yard run put the Buckeyes ahead 35-13 early in the fourth.
"We couldn't make tackles, especially on No. 15," Michigan defensive tackle Chris Wormley said. "A guy like that takes more than one person to tackle him."
J.T. Barrett, who had 19 carries for a season-high 139 yards, started the scoring barrage with a 7-yard run late in the first quarter. His 13-yard run late in the third quarter gave the Buckeyes an 18-point cushion, and his 17-yard run midway through the fourth, mercifully for Michigan, ended the scoring.
As a team, Ohio State ran for 369 yards against a defense that entered the game fourth in the FBS against the run (100.2 YPG allowed).
Barrett was 9-of-15 -- throwing fewer times than he ran -- for 113 yards. A 25-yard touchdown pass to Jalin Marshall capped the first drive of the second half to give Ohio State a 21-10 lead.
Rudock was injured by former high school teammate Joey Bosa early in the fourth quarter and was replaced by Wilton Speight. Rudock and Bosa played together at St. Thomas Aquinas in Fort Lauderdale, Florida.
Rudock was 19-of-32 for 263 yards and a touchdown. Unlike Ohio State, the Wolverines struggled to move the ball on the ground. Three-way player Jabrill Peppers had 29 yards rushing on seven carries, and No. 1 running back De'Veon Smith had 10 carries for just 23 yards.
Michigan kept the game competitive -- in the first half.
Kenny Allen kicked a 25-yard field goal to pull the Wolverines within four points early in the second quarter. Rudock made a 5-yard touchdown pass to Jehu Chesson to cut Ohio State's lead to 14-10 just before halftime.
The Wolverines never caught up. While coach Jim Harbaugh has generated a lot of hype this year for coming back to lead Michigan, where he was the starting quarterback two decades ago, he has to improve a program that is 0-4 against Buckeyes coach Urban Meyer.
"I'm very proud of the team the way they've worked and the way they've progressed," Harbaugh said. "We've closed a lot of ground. More ground to make up, but knowing our team, we will keep working hard."
This wasn't the year for Michigan to gain an edge in The Game. In the fourth quarter, red-clad fans were easy to see in the emptying stadium and could be heard shouting, "OH-IO! OH-IO!" toward the end of another blowout.
The Associated Press and ESPN Stats & Information contributed to this report.