Big Ten Championship Game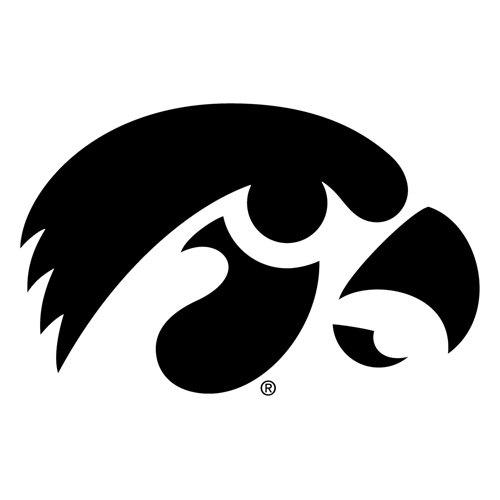 No. 5 Michigan St. snatches Big Ten, likely playoff spot from No. 4 Iowa
INDIANAPOLIS -- L.J. Scott's late lunge did more than put the ball across the goal line -- it all but certainly put No. 5 Michigan State in the College Football Playoff.
No matter how many times he got hit, the freshman kept powering forward. And with one final stretch, he reached the ball into the end zone for a touchdown with 27 seconds left that sent the Spartans past No. 4 Iowa 16-13 Saturday night in the Big Ten championship game.
"I was just trying to make a big play for my brothers," Scott said. "We knew what we had at stake."
Quarterback Connor Cook led the Spartans (12-1) on a 22-play drive that set up Scott's 1-yard run on third down. A half-dozen Iowa defenders tried to stop Scott and pushed him backward, but he wouldn't be denied.
In all, it took six seconds for the 233-pound running back to travel that final, season-saving yard.
Iowa (12-1) saw its unbeaten season end, inches short of perfection.
When the Spartans' defense closed it out, Michigan State's players sprinted across the field and into the end zone where they celebrated with a throng of fans hoping for an even longer journey. They'll find out their next destination Sunday afternoon.
By winning his second Big Ten crown in three years -- both against previously unbeaten teams -- and giving the senior class a record-breaking 43rd career win, Cook and his teammates can turn now their focus to their season-long goal, winning the school's first outright national title since 1952.
"We wanted to come back and win a championship," Cook said. "It's awesome, man."
Cook, who played with a sore shoulder and appeared to get hurt a couple of times during the game, seemed a bit off until the end.
He finished 16-of-32 with 191 yards, no touchdowns and one interception. He still became the first player chosen the title game MVP twice -- largely because of the poise he demonstrated on a methodical 82-yard drive that consumed 9 minutes, 4 seconds and essentially sealed Iowa's fate.
With the season on the line, Cook and the offense made play after play against an Iowa defense that hadn't given up a touchdown all night.
Michigan State heads into the postseason with lots of confidence after winning four straight, with two coming against top-10 teams.
"Our football team knows how to win. We can play it out," coach Mark Dantonio said. "We don't count ourselves out. When some things aren't going so well, we keep playing as evidence by the game."
Iowa lost for the first time with C.J. Beathard as the starting quarterback because its stingy defense couldn't come up with one last stop.
But the Spartans forced the Hawkeyes to settle for only three field goals before putting together that last-ditch drive.
"It's tough,'' Beathard said. "You've gone all season long and haven't experienced what it's like to lose a game. Every time we've been in the locker room after a game it's been exciting. It's just tough because losing a game like that when it's that close, it's hard to handle."
Especially when it appeared moments earlier that the Hawkeyes might be headed to the playoff game themselves.
After taking a 6-3 halftime lead then giving it away with two field goals in the third quarter, Beathard opened the fourth with a perfect 85-yard TD pass to Tevaun Smith to make it 13-9.
But for all of the talk about the league's two best quarterbacks going head-to-head, this game ended with a decidedly old-school flavor.
Scott ran 22 times for 73 yards against a stingy defense that stopped Michigan State on four consecutive snaps inside the Iowa 5 in the final two minutes.
On the fifth try, Scott stood up, spun away and finally put away the Hawkeyes.
"He's a load. I felt like if he found a crease he'd get more," Dantonio said. "As it got down inside the 10-yard line, pound it, take the game and the clock, which I think is a big thing. We got the game and the clock. We did it slowly and methodically."