| | 1 | 2 | 3 | 4 | T |
| --- | --- | --- | --- | --- | --- |
| ND | 0 | 14 | 7 | 7 | 28 |
| OSU | 14 | 14 | 7 | 9 | 44 |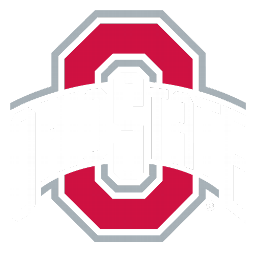 Ezekiel Elliott rushes for Fiesta Bowl record-tying 4 TDs as Buckeyes blitz Irish
B. Miller run for 28 yds for a 1ST down
Braxton Miller run for 28 yds to the NDame 29 for a 1ST down
---
GLENDALE, Ariz. -- Ezekiel Elliott bulldozed his way into the end zone in the first half, showing off his strength as Ohio State's drive capper.
He flashed his speed in the second, becoming the show stopper as he raced up the middle for a long run.
Those skills should translate well in the NFL. They certainly worked out for the Buckeyes over the past three seasons.
Elliott ran for 149 yards and matched a Fiesta Bowl record with four touchdowns to close the curtain on his college career, sparking No. 7 Ohio State's prolific offense in a 44-28 win over No. 8 Notre Dame on Friday.
"With all due respect to all the other running backs in Ohio State history, my first-round draft pick, I'd pick Zeke Elliott," Ohio State coach Urban Meyer said. "He's as good as any running back I've been around."
The Buckeyes (12-1) were left out of the College Football Playoff thanks to an inopportune loss. They might leave the desert wondering what could have been after blowing past another late-season playoff contender.
Ohio State rolled past the Fighting Irish (10-3) in the BattleFrog Fiesta Bowl, quick-hitting its way to one scoring drive after another and 496 total yards.
Elliott, who's leaving school early for the NFL, scored on three short runs in the first half and left Notre Dame defenders flailing as he raced past them for a 47-yard score to open the second.
J.T. Barrett gave the Buckeyes some balance, throwing for 211 yards and a score with 96 yards rushing in the highest-scoring game against Notre Dame's defense this season.
Ohio State's seniors finished 50-4, tying the Football Bowl Subdivision record set by Boise State's 2011 class for most wins in a four-year span.
"It's been a wild journey with this team, something I couldn't even imagine," Ohio State cornerback Eli Apple said.
The Fighting Irish had some good offensive moments behind DeShone Kizer after Buckeyes star defensive end Joey Bosa was ejected for targeting in the first quarter.
They just couldn't keep up with the blistering Buckeyes after a string of injuries, including losing do-everything linebacker Jaylon Smith to a knee injury in the first quarter.
"The guy is so impactful on our defense," Notre Dame coach Brian Kelly said. "You lose a guy like that early on, it significantly affects what you're doing defensively."
Notre Dame missed its CFP chance by four points -- two-point losses to Clemson and Stanford.
Ohio State lost to Michigan State in its penultimate game and had to watch the Spartans join fellow one-loss teams Alabama and Oklahoma in the playoff.
Those just-misses turned the Fiesta Bowl into a talent show, with NFL-caliber players dotting rosters from both teams.
Two of the best players were gone before the first quarter ended.
Smith, the Butkus Award winner as the nation's best linebacker, had to be helped off four minutes in after suffering what Kelly said was a significant leg injury.
Bosa, projected as a top-10 NFL draft pick, was gone a few minutes later after driving the top of his helmet into the chest of Kizer, long after the Notre Dame quarterback had released the ball.
"That was a kidney shot right there, but I guess it was the right call," Meyer said.
Ohio State had its way with Notre Dame's defense without Smith in the lineup, racing down the field for scores like a seven-on-seven drill.
Elliott, another potential first-round pick, was the Buckeyes' punctuation mark, scoring on a pair of 1-yard runs and another from 2 yards. Barrett accounted for the other score, finding Michael Thomas on a 15-yard TD to put Ohio State up 28-14 at halftime.
Elliott showed off his speed to open the second half, blurring through a hole for his 47-yard touchdown to match the Fiesta Bowl record set by Arizona State's Woody Green against Missouri in 1972.
"He's a physical back. He makes his presence known," Notre Dame defensive lineman Sheldon Day said. "He did some special things with his feet today."
Notre Dame took advantage of Ohio State's Bosa-less defense a few times, although not enough to keep pace with the Buckeyes.
Kizer was the key, moving the Irish down the field to set up a 3-yard touchdown run by Josh Adams and on another drive that he capped himself with a 1-yard score. It was his 10th rushing TD, most by a Notre Dame quarterback in one season.
Kizer connected with Chris Brown on a 4-yard touchdown pass to open the second half, pulling the Irish within a touchdown.
After a quiet first three quarters, Will Fuller finally got a chance to show off his speed, using a quick move to create space before racing off on an 81-yard touchdown. The second-longest TD reception in Fiesta Bowl history pulled the Fighting Irish within 38-28, but they got no closer.
Kizer threw for 284 yards and two touchdowns on 22-of-37 passing but had an interception and lost a fumble.