When Mack Brown gathered his team following a Saturday practice on Dec. 14, 2013, and revealed his plan to resign, he set off a chain reaction in the college football world.
Among his peers, the effects of Brown's move are still being realized six months later. This was a Texas-sized boulder in the coaching pool, and it caused a tremendous ripple effect.
Directly or indirectly, Brown's decision to leave Texas affected the jobs of 103 coaches and influenced coaching changes at 47 college programs, four NFL organizations and two high schools. The impact of the legendary coach's departure was felt at every level of the game.
In ending his 16-year tenure at Texas, Brown didn't just cede the throne of one of college football's most coveted jobs -- a job so powerful that Nick Saban, Jimbo Fisher, Art Briles, Gus Malzahn and Jim Mora all received raises just for being rumored UT candidates. Brown's move also altered the lives, careers and futures of coaches around the country.
These are just a few of the 103 men with similar dreams and brand-new plans.
---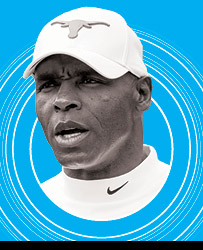 The coveted coach
CHARLIE STRONG
Move No. 1: Louisville head coach to Texas head coach
He has the throne and the kingdom, but the biggest beneficiary of Mack Brown's resignation doesn't have a castle just yet.
Five months into his new job and still living out of an on-campus hotel, Strong remains engulfed in controlled chaos. Meetings, hiring, recruiting, interviews, planning, coaching, more meetings, more recruiting, a 13-city barnstorming tour, now the summer camps. Nobody ever said dream jobs are easy.
Three days after Louisville's 36-9 beatdown of Miami in the Russell Athletic Bowl, Strong interviewed with Texas. At his request, Strong's four-hour New Year's Eve meeting with athletic director Steve Patterson took place in his home, with his family by his side.
"I always think when you're interviewing with someone, you should meet them in your home," Strong said. "You get such a good feel for people and how they are when they're at home."
Louisville had become a loving home for this family. Prior to his hiring there, Strong spent a decade feeling the frustration of discrimination in his difficult quest to become more than a defensive coordinator.
Strong suspected some schools only interviewed him as the obligatory African-American candidate. He'd heard whispers that, given that his wife Victoria is white, ADs feared how boosters would react to an interracial couple. But Strong did not complain.
Cardinals athletic director Tom Jurich saw only a 49-year-old coach with intense dedication and two national title rings from Florida. Strong was the only coach he pursued in December 2009. When Jurich stood in his living room and offered the job, Strong broke into tears.
That moment and his bond with Jurich weighed heavily on Strong's heart a year ago when Tennessee offered him its head coaching job. He admits now that Vols AD Dave Hart did "a great job trying to convince me," but Strong couldn't accept.
"There was a lot of work to be done at Louisville," he said. "I just couldn't leave that program."
But he was prepared by the time Texas entered the picture.
When the offer arrived, Strong was resolute: He wouldn't leave without meeting with Jurich. When news of Strong's decision leaked, Jurich flew home from vacation in Steamboat Springs, Colorado, on a Saturday night. He went straight to Strong's home.
"That was the toughest decision I've ever had to make," Strong said. "You know there are going to be opportunities for you, but you look at where you are, and sometimes it's hard to leave because you get in a comfort zone.
"You felt like this was one of those things where you had to make the move."
---
The first wave: Head coaches find their homes
Once Strong said yes to Texas, he immediately held the fates and livelihoods of more than 20 coaches in his hands.
He had 10 days to assemble a coaching staff, which came together in a flurry: Strong brought with him four Louisville coaches, including both coordinators and the strength coach. He left behind six others. He cut loose eight of the Longhorns' nine assistants, keeping only longtime tight ends coach Bruce Chambers. And he persuaded five coaches he respects to come on board: Oklahoma State's Joe Wickline, Alabama's Chris Rumph, USC's Tommie Robinson, Memphis' Chris Vaughn and Mississippi State's Les Koenning.
The head coach, who will be paid $5 million, assembled a staff that will collectively make more than $3.8 million this season. Last year, only three programs -- LSU, Alabama and Clemson -- paid more for their assistants, according to USA Today's salary database.
By Jan. 15, everybody was on board and the waves were already spreading across the country.
"It's like a big ol' puzzle," Strong said. "You keep trying to find the right piece and make sure that piece is put in the proper place. I wanted to make sure I have all the right pieces."
Meanwhile, Jurich's choice to succeed Strong at Louisville created just as big a splash.
Louisville's coaching search was quick and easy. Bobby Petrino, the disgraced ex-Arkansas coach who convinced Western Kentucky to give him a second chance, was ready to come home after an 8-4 debut season. The man who coached Louisville from 2003-06 was given the job for a second time four days after Strong departed.
Petrino kept the coaching waves roiling, swiping defensive coordinator Todd Grantham from Georgia with an offer of just under $1 million per year and convincing Alabama secondary coach Greg Brown to come on board too. But the very first phone call he made was to Garrick McGee, his former offensive coordinator and one of his closest allies.
"Every time I've had the opportunity to hire him, I have," Petrino told "The Paul Finebaum Show" in January.
Then the struggling head coach of Alabama-Birmingham, McGee had gone 5-19 the previous two seasons. So when the offer came, with Petrino vowing they would chase a national title together, he couldn't pass it up. And if giving up a head coaching job in Conference USA to become a coordinator doesn't sound like a vertical move, well, McGee's demotion came with a $100,000 raise -- to $650,000 a year.
Including salaries and buyouts, Texas and Louisville will pay their coaching staffs a combined total of more than $21.5 million in compensation this year.
That's not even the staggering number: The choices Strong and Petrino made for their staffs would ultimately affect the job status of 82 more coaches.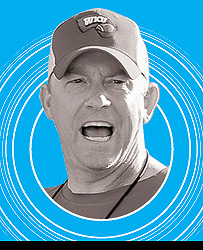 The coach-in-waiting
JEFF BROHM
Move No. 10: Western Kentucky OC
to Western Kentucky head coach
He could've been the head coach at Florida Atlantic. He turned down others too. Brohm knew to say no because his athletic director told him exactly what he needed to hear.
Brohm sat down with Western Kentucky AD Todd Stewart this winter and laid out his options. He wanted a good reason to stay put, and both men knew a bigger school would come calling for Petrino sooner or later. Stewart assured Brohm he'd be rewarded when that day came.
Sure enough, one day after Petrino got Louisville, Brohm got his first college head-coaching gig.
"I won't lie: I probably turned down more than maybe I should've," Brohm said. "I've always believed the grass isn't always greener. I don't want to just move around to move around."
Still, Brohm has been six places in a dozen years. Petrino gave the Kentucky native his first college job at Louisville, where he stayed six years and got to coach younger brother Brian Brohm. He repaid that favor by leaving UAB after 2012 and taking a pay cut to help Petrino start over at WKU.
"Even when you're not trying to move, you're going to move quite a bit," he said. "It's an interesting profession."
What the Hilltoppers needed this spring was stability. Brohm, their third head coach in three years, convinced defensive coordinator Nick Holt and five other assistants to stay. They aren't changing the playbooks or the plan.
Brohm is ready to settle down and make WKU his home. But he can tell the coaching carousel spins a little faster every year, and he wasn't surprised to learn Mack Brown's fate indirectly created his opportunity.
"Nowadays, the pressure is on us to win and win right now, so the movement is even greater," Brohm said. "It's everybody trying to get the most out of every year and a little bit less of everybody saying, 'Let's go here and develop this program, try to have success, try to improve and do things right.' Those things aren't on people's minds as much as they should be, but that's just today's era."
The minor leaguer
BILL CLARK
Move No. 39: Jacksonville State head coach to UAB head coach
Almost immediately after McGee left UAB on Jan. 9, Clark's phone buzzed. At the time, he was visiting a recruit at Sweet Water High School in southern Alabama.
Someone had reported that he was the early frontrunner for the UAB vacancy. But when the high school coach demanded he fess up, Clark was honest: He had no idea.
Clark had led Jacksonville State, his alma mater, to an 11-4 record and the FCS quarterfinals. He was in year one of his first college head-coaching job. He was in a good spot. And seemingly, the fact that he had no contact with UAB -- and had never expressed interest in the job -- did not matter.
Clark's phone buzzed again at about 6 a.m. Jan. 13, his first day at the AFCA convention in Indianapolis. FootballScoop.com reported he was taking the job.
"Now I have the president of the university, the head of trustees, all my coaches calling," Clark said. "I said, 'Look, guys, I promise you -- I have not spoken to anybody.'"
Later that day, UAB's search committee finally called. Within a week, Clark was the Blazers' new coach.
"The one thing I hate is it makes it look like you're not telling the truth," Clark said. "That's the furthest thing, especially for me, because I'm from this area and you're dealing with family. It's amazing just how quickly things happened."
So why'd he do it? Why take over one of the least successful programs in FBS? Each of UAB's past three head coaches, dating back to 1995 and Mack Brown's brother Watson, left with a worse winning percentage than the man before him.
Clark had a different perspective. He has spent 21 of the past 23 years coaching in the state of Alabama. He's the son of a small-town high school coach who never got this shot. Say what you want about UAB, but it is a move up.
"That's got to be every coach's dream: to coach FBS football," Clark said. And so he took the leap of faith.
There's no room for "next time" when a door to FBS ball opens. Guys such as Clark just need a few dominoes at big programs to fall, a little trickle-down of good fortune.
"We have to weigh it out: When will these opportunities come again?" Clark said. "You have to look at everything. There are 127 other guys doing the same thing."
---
The assistant frenzy begins
Of the 1,280-plus head and assistant coaches in FBS football, the jobs of at least 5 percent were impacted by Mack Brown's decision to step down.
The aftereffects touched powerhouses Alabama, Florida State, USC and Georgia. Each lost multiple assistants this offseason due in some part, large or small, to Texas' coaching change. Petrino's hiring of Greg Brown even prompted renowned Alabama defensive coordinator Kirby Smart to take over the coaching of the Tide's defensive backs.
The staffs of the Chicago Bears, Jacksonville Jaguars, Tennessee Titans and Tampa Bay Buccaneers were also affected, as were East Central Community College and Holmes Community College in Mississippi.
Mack Brown, for his part, ended up with an undeniably cushy outcome in exchange for giving up his dream job: a $2.75 million buyout and his one-year, $500,000 job as a special assistant to the UT president. But what happened to the rest of his coaches?
Most landed on their feet. Stacy Searles is at Virginia Tech, Bo Davis went to USC and then Alabama, Larry Porter chose North Carolina and Oscar Giles joined fellow Texas cast-off Manny Diaz at Louisiana Tech. Instead of retiring, Duane Akina and Greg Robinson opted for fresh starts out West at Stanford and San Jose State, respectively.
That leaves two: Major Applewhite and Darrell Wyatt, Brown's co-offensive coordinators. Both are still under contract with the university, so, like Diaz did, they'll collect paychecks and lie low until better situations arise.
For new head coaches such as Brohm and Clark, moving up provides a welcome chance to reward assistants. While UAB will more than triple the $175,000 salary Clark made last year at Jacksonville State, he's more excited about being able to take care of his guys.
Seven assistants followed him to UAB. His defensive coordinator has been by his side since 1999. Clark has known his line coach since 1992.
"These are people's lives," he said. "You're their chance to get in. They left a job to come work for you, to put faith in you. I don't think people really understand the responsibility you feel for all the people in your organization."
Strong says he still keeps up with former Louisville assistants Ron Dugans (now at South Florida), Sherrone Moore (Central Michigan) and Tommy Restivo (South Carolina State) even after he left them behind.
In the coaching world's constant game of moving up or down, in which staffs are assembled and disassembled as quickly as possible, a good coach can become an unemployed one quickly. Who's looking out for them?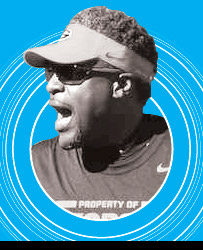 The laid-off coach
TRACY ROCKER
Move No. 49: Tennessee Titans DL coach to Georgia DL coach
In January 2011, Rocker reached what he considered the pinnacle: He won a national title at his alma mater as Auburn's defensive line coach.
Three years later Rocker was starting over, having been cut loose from the Tennessee Titans during their coaching change this offseason. He was just another unemployed coach who'd made the pilgrimage to the Senior Bowl in Mobile, Alabama, in search of a job.
An early-morning phone call mercifully messed up those plans.
Georgia had been hit by a second aftershock of Brown's decision. Three days after Grantham got his payday from Louisville, defensive line coach Chris Wilson departed for USC to replace Bo Davis, the ex-Texas coach who previously bolted Los Angeles after one week to replace Chris Rumph at Alabama.
A week later, and after interviews with two NFL teams, Rocker's phone finally rang. New Georgia defensive coordinator Jeremy Pruitt asked if he had any interest in getting on a plane and coming for an interview.
No need for a plane, Rocker said. Instead, he packed up his rental car and drove the 400 miles from Mobile to Athens, taking notes and preparing questions as he raced up I-85. Halfway through the six-hour drive, he passed Auburn.
After a long night of talking with Pruitt, followed by breakfast with Mark Richt and half a day more with the head coach, Rocker was ready to accept the job. But first, he needed permission.
Good thing Kumar Rocker, his 14-year-old son, said OK.
"He makes the final call," Rocker said. "He's actually made the call on a lot of my jobs. We have a family powwow, and I sit down with him and say, 'What do you think?'"
The younger Rocker has been all over the SEC, forging friendships at Arkansas, Mississippi and Auburn. For wife Lalitha, relocating has become so commonplace that she keeps a book full of moving info.
"About three weeks ago, my wife told me I've moved eight times," Rocker said. "I had no clue."
This one is different. At Auburn, Rocker was a two-time All-American and College Football Hall of Fame inductee. But the Atlanta native always wanted to come home.
For now, though, home is elusive. Rocker has spent the past month crisscrossing the South on recruiting trips. Lalitha and Kumar are still in Nashville and hope to relocate later this summer. On free weekends, Rocker makes the 300-mile drive to reunite the family for a day or two.
He's glad he tried the NFL but recognizes he might be better off at Georgia. He was an independent contractor for the Titans, an always replaceable cog in the machine. He missed recruiting and mentoring college athletes.
"A lot of times, people say you go for the money," he said. "I go for people. This is a hard job. You better have good people around you."
Rocker meets guys year after year who say they want to coach. He tries not to laugh.
"I say, 'You sure?' I think a lot of people get caught up in the Saturday [and] Sunday atmosphere. No one ever sees the other side of it."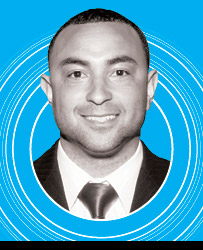 The professional mover
TAYLOR STUBBLEFIELD
Move No. 67: Wake Forest WRs coach to Eastern Michigan WRs coach to Utah WRs coach
When he first entered the coaching business in 2007, Stubblefield knew he'd stick to renting. No way was he buying in that housing market.
He didn't know then that he would hold eight coaching jobs over the subsequent eight years.
An All-American receiver at Purdue who graduated in 2004 with a then-NCAA record 316 career receptions, Stubblefield has coached all over the country. To an outsider, each move looks like a small, strategic step. To Stubblefield, it's never been that simple.
"The crazy part," he said, "is none of the moves are ones I sought out."
Stubblefield has gone from Central Washington to Eastern Michigan to Illinois State, then to Central Michigan, New Mexico and Wake Forest. The latest move was his riskiest -- head coach Jim Grobe was on the hot seat -- but also his first major-conference gig.
Grobe resigned in December. Stubblefield updated his resume, collected film cut-ups of receivers he's coached and started reaching out to coaches he trusted.
He took the first job he could find -- at Eastern Michigan. Then Utah and Pitt called. This time he had to say no, but it was a qualified no.
"I told them I could not interview -- I could not fly out to interview -- because I didn't want to lose my job," he said.
Utah still offered him the position.
A week after accepting the gig at EMU, Stubblefield left for Salt Lake City.
"This has been the move that's probably been the scariest," he said. "There was a lot of uncertainty. Luckily, I landed on my feet and at a great place."
Stubblefield's moves, while logical, haven't been easy. There's no telling how many players he said goodbye to along the way.
"You've gotta move, gotta learn an offense, gotta learn guys' names, gotta learn the culture," he said. "When I took the job at New Mexico, I had no intention of moving. None. When I was at Wake Forest, I wanted to stay there as long as I could."
His grand plan, however, hasn't always been in his hands. Stubblefield said he's fortunate his wife, Georgia, has supported each and every move.
He's still not yet ready to be a homeowner, but is this new job going to last a while?
"I'm at a point in my career where I don't want to leave," he said. "I don't want to bounce around, even if, let's say, the next school comes and offers to double my salary. That's not what it's about. For me, it's about digging deep into a community and a program and trying to truly be a part of it."
---
Reaching the lower rungs of the ladder
Dig deep enough into Texas' program, and it's obvious that to suggest only 100 people were affected by Brown's resignation is flat-out naive.
You don't hear about the people behind the scenes, the ones with meaningful roles and meager pay. Every year, they're at the mercy of the head coach's moves.
When a staff gets fired, the head coach gets a buyout. The folks below him scramble to figure out if they're getting anything. This can be especially rough at the mid-major level, where an employee might only receive one month's pay, followed by no more insurance.
"That never gets publicized or talked about," Stubblefield said. "What gets talked about are the contracts of the upper 15 percent in this business."
He watched this winter as good, experienced staffers at Wake Forest, such as the video coordinator who had been there 11 years, packed a box and bid farewell. Most fans will never know what those individuals contributed.
You don't hear about the graduate assistants, the underpaid apprentices who worry as much as anybody when the coach leaves. They hope their position coach has their back on those days.
"For every football job out there, there might be 25 people who want that job," new Texas defensive coordinator Vance Bedford said. "It's really not that easy to go out there and find a new job."
You don't hear about the strength coaches, the recruiting coordinators, the administrative assistants and secretaries. At Texas, Strong has already replaced most of the strength and recruiting staff. Even the Longhorns' athletic trainer departed, and the football academic adviser was let go last week.
Thorough change was expected, sure. But when the same man runs a program for 16 years, and then suddenly he's done, a bunch of staffers are left nervously wondering what's next. So are the people they go home to.
"When Mack Brown decided to step down from here, guess what? A lot of families here were affected," Bedford said. "It wasn't just Mack Brown or one or two assistant coaches. There were kids, wives, families."
And there are countless people, down at the bottom of the football food chain, whose lives were forever impacted this offseason.
The ripples spread endlessly, whether you can see them or not.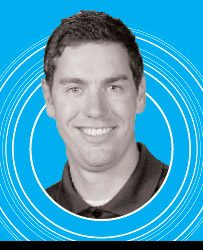 The farthest ripple
ERIC PRESZLER
Move No. 77: Capistrano Valley Christian School OC to Capistrano Valley Christian School head coach
Preszler can tell the short version of his story or the long one.
The short one is simple: He was Dan Dodd's offensive coordinator. Dodd got an offer in February to be an assistant at Arkansas State. A couple days later, the 32-year-old Preszler was promoted.
Dodd replaced a coach at ASU who replaced the running backs coach at Boise State, who'd left to coach running backs at Washington. The UW coach had followed Steve Sarkisian to USC to replace Robinson, Texas' new running backs coach.
That's how this often goes: Follow your head coach, move ahead one space. Thanks in part to the Texas shake-up, Preszler is rising. But he had no idea that was the reason.
The long version is a bit more inspiring. Dodd came to Capistrano Valley Christian School in 2011 for semi-retirement after 30 years of coaching. Preszler was working in a sports medicine clinic at the time, after a stint coaching at Huntington Beach High.
He'd heard of Dodd. The guy coached LaDanian Tomlinson at TCU and Matt Forte at Tulane. The guy knew football. So Preszler walked into CVCS one day and asked for a job.
"Coach, you don't know me from Adam," he remembered saying, "but I've come here to help you out. Let's try to build this thing."
This was an eight-man football team dying on the vine. Five kids showed up to the first 2011 team meeting. But word spread that a real coach was taking over, and together Dodd and Preszler put everything they had into reviving a broken program.
A year later, they had a 35-player team that made the playoffs. Last fall, they went 9-2 and made the playoffs again.
"We've got a legitimate thing going now," Preszler said.
Now Preszler is in charge. He used to hope Dodd would get him a GA job somewhere -- anywhere, really. He'd wanted the college coaching dream like everyone else.
Not anymore. Preszler and his wife, Colleen, are building their own team: Two daughters, 3-year-old Tatum and 1-year-old Macklyn, and a boy on the way. Preszler wants to be able to tuck them in at night. He wants to give them a good life and doesn't need an entry-level college job to do so.
"The beauty of high school football is the stability," he said. "Financially, yeah, college is probably better. But it takes you 10 years of eating Top Ramen because you can't make any money.
"You don't know if you're going to be in Tennessee or Florida or South Dakota," Preszler said of the college game. "You don't know year to year. Whether you did a good job or a bad job, it doesn't matter."
If Dodd or a college did come calling one day, would he listen? Perhaps. But these days, Preszler can't quite reconcile why a sane, secure man who loves his family would want to go through all of that.
"Sometimes I think, man, that's just an impossible lifestyle," he said. "But at the end of the day, if you make it big, it's a big-time world, a lot of money, a lot of fame.
"But it takes a long time to get there, and not many people do."