Select A CategoryUltimateLooks The PartAnkle-BreakerBest-Kept SecretGame-ChangerMost ExcitingBreakout StarUnsung WarriorWelcome To The PartyNational Champion
---
Ultimate Herbie
Marcus Mariota is the two-time All-Pac-12 first-team quarterback. How far can he lead Oregon?
---
Looks The Part
Shaq Thompson, a former top recruit from California, moved to linebacker and was a force for Washington.
---
Ankle-Breaker
Jamison Crowder caught 108 passes for 1,360 yards last season and led Duke to the ACC championship game.
---
Best-Kept Secret
As a freshman, Tyler Boyd had 1,174 receiving yards on 85 catches for Pitt.
---
Game-Changer
All Jameis Winston did as a redshirt freshman was lead Florida State to a national championship and win the Heisman Trophy.
---
Most Exciting
Dual-threat quarterback Marcus Mariota does it all for Oregon. He has rushed for more than 700 yards in both seasons as the starter.
---
Breakout Star
Karlos Williams scored 11 touchdowns and averaged 8.0 yards per carry for Florida State in 2013.
---
Unsung Warrior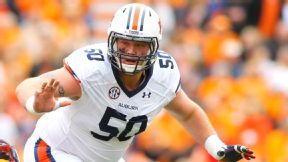 Center Reese Dismukes was the anchor of Auburn's offensive line, which paved the way for the nation's top rushing attack.
---
Welcome To The Party
Running back Leonard Fournette, who was the nation's top recruit, could play early and often for LSU.
---
National Champion
Can Florida State repeat as national champions, or will a team like Alabama, UCLA or Michigan State win the title?