Which four teams are the favorites to reach the College Football Playoff this coming season?
According to at least one offshore sports book, it might be defending national champion Ohio State, along with Baylor, TCU and Wisconsin.
Those four teams had the highest win totals among Power 5 teams heading into the 2015 season, according to oddmakers at 5Dimes. Ohio State's victory total was 11, while the other three aforementioned teams' win totals were set at 10.
Now, oddmakers aren't always right, but as the old saying goes, there's a reason Las Vegas has very tall (and posh) buildings. Casinos and sports books seem to be on the right side of wagers a lot more often than they're on the wrong side.
With that being said, there were some noticeable differences between 5Dimes' early victory totals and the latest edition of the 2015 Way-Too-Early Top 25. Keep in mind that 24 of the 25 teams in the final Associated Press Top 25 poll of 2014 had at least nine victories (No. 22 Auburn was the lone exception with eight) and each of the top 16 teams had at least 10.
Here's a look at which teams might have been overvalued or undervalued in the Way-Too-Early Top 25:
Undervalued
UCLA Bruins
Way-Too-Early Top 25 ranking: 11
5Dimes victory total: 9½
Comment: The Bruins opened the 2014 season ranked No. 11 in the preseason AP poll, and then finished No. 10 after losing back-to-back games to Utah and Oregon in October and falling badly to Stanford in their regular-season finale. UCLA had one of the country's youngest rosters a year ago, and it will have to replace star quarterback Brett Hundley this coming season. The Bruins won't have to play the Ducks in the regular season, but they'll play challenging Pac-12 road games at Arizona, Stanford, Utah and rival USC.
---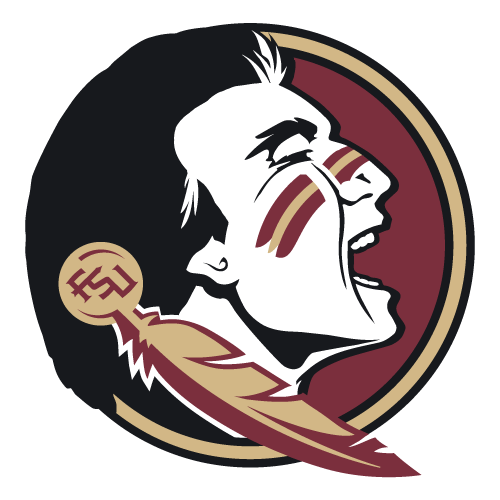 Florida State Seminoles
Way-Too-Early Top 25 ranking: 15
5Dimes victory total: 9½
Comment: The latest Way-Too-Early Top 25 was compiled several weeks before the Seminoles added former Notre Dame quarterback Everett Golson as a graduate transfer. He's now the favorite to replace departed starter Jameis Winston, the No. 1 pick in last month's NFL draft. FSU has to replace a boatload of other talented players, especially on the offensive and defensive lines. Still, FSU would probably be favored in every game but two road contests if the season started today: at Georgia Tech on Oct. 24 and at Clemson on Nov. 7.
---
Wisconsin Badgers
Way-Too-Early Top 25 ranking: 17
5Dimes victory total: 10
Comment: Talk about high expectations for new Badgers coach Paul Chryst. Wisconsin is coming off an 11-3 season but has to replace record-setting tailback Melvin Gordon, who ran for 2,587 yards with 29 touchdowns in 2014. The Badgers open the season against Alabama in Arlington, Texas, which won't be easy, but they don't have to play Michigan, Michigan State, Ohio State or Penn State during the Big Ten regular season.
---
Stanford Cardinal
Way-Too-Early Top 25 ranking: 23
5Dimes victory total: 9
Comment: Stanford coach David Shaw (and predecessor Jim Harbaugh) has built a program that's too good to slip very far. The Cardinal limped through an 8-5 record in 2014, but played its best football at the end, trouncing then-No. 8 UCLA 31-10 in the regular-season finale and Maryland 45-21 in the Foster Farms Bowl. The Cardinal plays at USC on Sept. 19, but then plays UCLA, Oregon and Notre Dame at home.
---
Oklahoma Sooners
Way-Too-Early Top 25 ranking: Unranked
5Dimes victory total: 9
Comment: Maybe the preseason hype surrounding Oklahoma came a year too soon. The Sooners were ranked No. 4 in the preseason AP Top 25 poll in 2014, but then struggled through an 8-5 campaign. Quarterback Trevor Knight and tailback Samaje Perine are back, along with highly touted tailback Joe Mixon, who was suspended for the 2014 season. OU plays a nonconference road game at Tennessee on Sept. 12, as well as potentially challenging Big 12 road contests at Kansas State, Baylor and Oklahoma State.

Overvalued
Auburn Tigers
Way-Too-Early Top 25 ranking: 4
5Dimes victory total: 8½
Comment: There's no question we took a flyer on the Tigers, who lost four of their last five games en route to finishing 8-5 in 2014. Quarterback Jeremy Johnson might be great in his first season as a starter, and coach Gus Malzahn has assembled plenty of playmakers around him. If Auburn is going to live up its preseason hype, though, new defensive coordinator Will Muschamp might have to work miracles on that side of the ball.
---
USC Trojans
Way-Too-Early Top 25 ranking: 5
5Dimes victory total: 8½
Comment: After winning nine games in coach Steve Sarkisian's first season, the Trojans are a chic pick to challenge for a Pac-12 championship in Year 2 of his tenure. Is it too much hype too soon? The Trojans bring back quarterback Cody Kessler, along with JuJu Smith and Adoree' Jackson. But there are at least five toss-up games on USC's schedule: Stanford (home), Arizona State (road), Notre Dame (road), Oregon (road) and UCLA (home).
---
Arizona Wildcats
Way-Too-Early Top 25 ranking: 13
5Dimes victory total: 7
Comment: The Wildcats finally broke through under coach Rich Rodriguez last season, winning 10 games for the first time since 1998. With quarterback Anu Solomon and tailback Nick Wilson coming back, the Wildcats are capable of doing it again. But Arizona's schedule, which includes road games at Stanford, USC and Arizona State, might be an uphill climb.
---
LSU Tigers
Way-Too-Early Top 25 ranking: 8
5Dimes victory total: 8
Comment: Stop us if you've heard this before: The Tigers will be among the SEC West contenders if they get better quarterback play. LSU was among the country's youngest teams in 2014, and tailback Leonard Fournette certainly looks as good as advertised. But unless junior Anthony Jennings or sophomore Brandon Harris improves dramatically under center, the Tigers might remain in the middle of the pack in the SEC West. LSU faces three difficult SEC road games: at Mississippi State, at Alabama and at Ole Miss.
---
Georgia Tech Yellow Jackets
Way-Too-Early Top 25 ranking: 18
5Dimes victory total: 7½
Comment: So oddsmakers aren't buying what Georgia Tech was able to accomplish last season? The Yellow Jackets went 11-3, upsetting No. 19 Clemson, No. 9 Georgia and No. 7 Mississippi State -- and nearly knocking off No. 4 FSU in the ACC championship game -- in their final four games. Quarterback Justin Thomas looks like a tailor-made fit for coach Paul Johnson's triple-option spread offense, but nearly everyone else who touched the ball is gone. Tech's schedule won't be easy with road games at Notre Dame and Clemson and home games against Florida State, Virginia Tech and Georgia.