What is #CFBrank?
#CFBrank is the Twitter hashtag to use if you want to get involved in the discussion or just follow along.
How did we rank the players?
We asked 43 of ESPN's college football writers, editors and analysts to rate players on a scale of 0-10 based on their expected contributions for the 2015 season.
Full player rankings:
1-10 | 11-20 | 21-30 | 31-40 | 41-50 | 51-60 | 61-70 | 71-80 | 81-90 | 91-100
---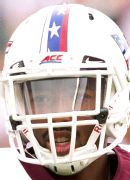 11. Kendall Fuller
Virginia Tech Hokies
Junior | Cornerback
Score: 8.37
The last in line of the Fuller brothers may end up being the best of the four-man bunch. A two-time All-ACC selection who has started in 25 of his 26 career games, Fuller has tallied 112 total tackles (seven for loss), 8 interceptions, 26 pass breakups, 34 passes defended, 2.5 sacks, 2 fumble recoveries and a forced fumble. Fuller should get plenty of opportunities to build off those numbers, as the Hokies return an experienced secondary.
---
12. Connor Cook
Michigan State Spartans
Senior | Quarterback
Score: 8.33
Cook will likely be remembered as the greatest quarterback in Michigan State history. He already boasts a 23-3 record as a starter, including a 16-1 mark versus Big Ten opponents, and he has led the program to wins in the Rose and Cotton bowls. Fearless and never rattled by a mistake, Cook's arrival on the scene coincided with the Spartans' ascension to the elite. But it's no coincidence.
---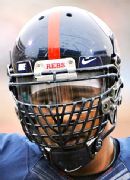 13. Robert Nkemdiche
Ole Miss Rebels
Junior | Defensive tackle
Score: 8.30
Former No. 1 prospect Nkemdiche was the centerpiece of Ole Miss' loaded 2013 recruiting class. He has done a bit of everything since arriving in Oxford - he's even played running back - but his skills as a defensive lineman are his calling card. This is an important season for the junior to prove himself as a consistent every-down performer, as NFL scouts will be watching and he has the game to become a first-round pick.
---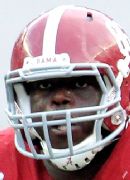 T-14. A'Shawn Robinson
Alabama Crimson Tide
Junior | Defensive tackle
Score: 8.23
Alabama has the best front seven in the SEC -- which would put the Crimson Tide in the mix to rank among the best in the country -- and Robinson is one of the group's most impactful performers. At 320 pounds, he's tough to move in the running game, and he's also effective at collapsing the pocket while pursuing opposing quarterbacks.
---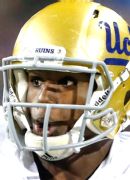 T-14. Myles Jack
UCLA Bruins
Junior | Linebacker
Score: 8.23
UCLA's do-it-all linebacker will be switching from the outside spot to one of the middle spots in UCLA's 3-4 front this year to better utilize his speed and athleticism. Jim Mora's thinking is that Jack shouldn't be relegated to one side of the field. The Bruins used him in a variety of ways last year, including linebacker, cornerback and safety. And in case you forgot, he's also pretty good at running the football when needed, though Paul Perkins' emergence as the league's leading rusher last season meant Jack could focus his efforts on the defensive side of the ball.
---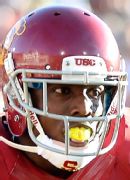 16. Adoree' Jackson
USC Trojans
Sophomore | Cornerback/Returner
Score: 8.21
Jackson, a consensus freshman All-American last year, is a three-way star: He will feature for the Trojans as a cornerback, a receiver and on special teams. Last season, he had 49 tackles, four tackles for loss, a forced fumble and a fumble recovery. He also caught 10 passes for 138 yards and three touchdowns. On special teams, he averaged 29.7 yards per kickoff return with two touchdowns. His primary position remains in the secondary, but USC coaches want to increase his touches on offense in 2015. This spring, he became the Pac-12 champion in the long jump.
---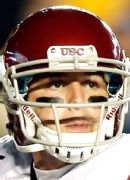 17. Cody Kessler
USC Trojans
Senior | Quarterback
Score: 8.16
The third-year as a starter quietly turned in one of the best seasons for a USC quarterback in 2014. Kessler passed for 3,826 yards with 39 touchdowns and just five interceptions and set USC single-season records for completions (315), completion percentage (69.7), passing efficiency (167.1) and interception rate (1.11), and tied USC season marks for TD passes (39) and 300-yard passing games (7). Against Power 5 opponents, his passing efficiency (160.2) was third best in the nation, his completion percentage (68.8 percent) was second and his passing TDs (29) were second. No quarterback in the nation threw as many passes as Kessler and had only five interceptions.
---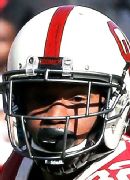 18. Samaje Perine
Oklahoma Sooners
Sophomore| Running back
Score: 8.09
Physically blessed with durability that defies his age, the 240-pound Perine rushed for more than 1,700 yards as a true freshman last year while showing he could shoulder 30-plus carries in a game without any discernible drop-off. Even in new coordinator Lincoln Riley's air raid offense, Perine will be the focal point of the Oklahoma offense once again, and could be a threat to break Adrian Peterson's school season rushing record.
---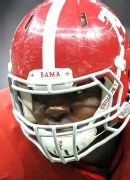 T-19. Cam Robinson
Alabama Crimson Tide
Sophomore | Offensive tackle
Score: 8.07
It's not every season that Alabama starts a true freshman on its offensive line, particularly at left tackle. In fact, the Crimson Tide hadn't featured a true freshman starting left tackle since 2006 until Robinson took over in Week 1. In 14 starts and 800-plus snaps, Robinson surrendered just three sacks. Not a bad start, and he'll only improve as he continues to gain experience in the rough-and-tumble SEC.
---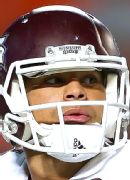 T-19. Dak Prescott
Mississippi State Bulldogs
Senior | Quarterback
Score: 8.07
Prescott was a Heisman Trophy contender and had Mississippi State atop the polls late last season before the Bulldogs stumbled down the stretch. That was one reason why Prescott elected to return for his senior season. Prescott has significant work to do if he is to duplicate the impact he made in 2014, when he passed for 3,449 yards and 27 touchdowns and rushed for 986 yards and 14 more scores.
---
Voters: Andrea Adelson, Dane Beavers, Brian Bennett, Kyle Bonagura, Ryan Canner-O'Mealy, Brandon Chatmon, David Ching, Chris Cotter, Jeremy Crabtree, Heather Dinich, Brad Edwards, Chris Fallica, Matt Fortuna, Kevin Gemmell, Travis Haney, Brock Huard, Chantel Jennings, KC Joyner, Sharon Katz, Sam Khan, David Lombardi, Chris Low, Greg McElroy, Erik McKinney, Ted Miller, Josh Moyer, Dan Murphy, Conor Nevins, Max Olson, Greg Ostendorf, Adam Rittenberg, Alex Scarborough, Joe Schad, Mark Schlabach, Jared Shanker, Mitch Sherman, Phil Steele, Joe Tessitore, Jake Trotter, Derek Tyson, Tom VanHaaren, Austin Ward, Jeremy Willis