What is #CFBrank?
#CFBrank is the Twitter hashtag to use if you want to get involved in the discussion or just follow along.
How did we rank the players?
We asked 43 of ESPN's college football writers, editors and analysts to rate players on a scale of 0-10 based on their expected contributions for the 2015 season.
Full player rankings:
1-10 | 11-20 | 21-30 | 31-40 | 41-50 | 51-60 | 61-70 | 71-80 | 81-90 | 91-100
---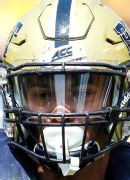 31. James Conner
Pittsburgh Panthers
Junior | Running back
Score: 7.84
The reigning ACC Player of the Year, Conner became the Panthers' first All-American running back since Craig "Ironhead" Heyward (1987) by doing what no other Pitt back had done before him: rush for 26 touchdowns in 2014, breaking Tony Dorsett's school record (1976). Conner's 1,765 yards weren't too shabby, either, and his punishing style left a mark on ACC defenses. New offensive coordinator Jim Chaney's pro-style attack figures to suit Conner perfectly in 2015.
---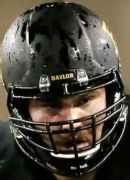 32. Spencer Drango
Baylor Bears
Senior | Offensive tackle
Score: 7.74
You simply can't push around Drango, a 6-foot-6, 310-pound technician at left tackle who'll finish as a four-year starter in Waco. After a back injury ended his season early in 2013, Drango came back in a big way with an All-America season as Bryce Petty's blindside protector. He came back because he wanted to play for a national title, and he'll get to pave the way for one of the nation's most versatile rushing attacks as a senior.
---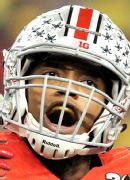 33. Darron Lee
Ohio State Buckeyes
Sophomore | Linebacker
Score: 7.72
A high school quarterback and safety, Lee quickly established himself as one of the most disruptive linebackers in the country as a redshirt freshman in 2014. He finished the year with 16.5 tackles for loss, 7.5 sacks and two fumble recoveries for touchdowns and was the defensive MVP in the Sugar Bowl win over Alabama. And he's just getting started.
---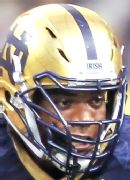 34. Ronnie Stanley
Notre Dame Fighting Irish
Senior | Offensive tackle
Score: 7.65
The Irish's 2015 playoff hopes really started taking shape this past January when Stanley, a potential first-round pick, elected to return to school for another year. At 6-foot-5 and 315 pounds, Stanley has the frame and quickness ideal for the next level. He has started all 26 games at both tackle spots the last two years, starring on the left side last season when he recorded 16 knockdown blocks and surrendered just one sack.
---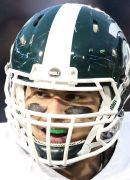 T-35. Jack Conklin
Michigan State Spartans
Junior | Offensive tackle
Score: 7.56
Size, consistency, stamina -- Conklin seems to have it all at left tackle. He's 6-6, 317 pounds, started 26 games over the past two seasons and played in a team-high 868 snaps in 2014. He went up against both Ohio State's Joey Bosa and Baylor's Shawn Oakman last season and allowed just one sack and four tackles between them. He's allowed just 2.5 sacks in his career.
---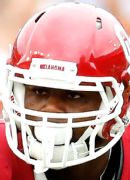 T-35. Eric Striker
Oklahoma Sooners
Senior | Linebacker
Score: 7.56
The energetic senior is a nightmare for opposing offensive tackles with his slithery quickness and lightening first step. Striker has started every game for the Sooners during the past two seasons, recording 15.5 sacks and 27.5 tackles for loss in 26 games. The disappointing end to his junior season left a bad taste in Striker's mouth so he's promised to be a menace as a senior.
---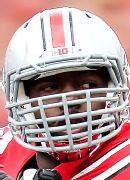 T-35. Adolphus Washington
Ohio State Buckeyes
Senior | Defensive lineman
Score: 7.56
He racked up 10.5 tackles for loss last season but was often overshadowed by All-American Michael Bennett, who was freed up thanks to Washington moving over to nose guard in the second half of the season. This year, Washington is back to the 3-technique and should have more space to make plays. He was good last season against double teams; he should be even better this season.
---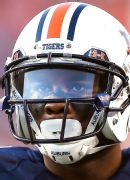 T-35. D'haquille Williams
Auburn Tigers
Senior | Wide receiver
Score: 7.56
It might have surprised some observers that Williams made the first-team All-SEC list at SEC media days over more accomplished receivers. Sure, it's a speculative pick, but the guy is an absolute freak. He led Auburn with 45 catches for 730 yards and five touchdowns despite playing in just 10 games. If the Tigers put the ball in the air more often this season, as expected, Williams could be in for a huge year.
---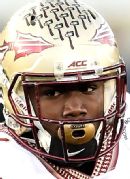 T-39. Dalvin Cook
Florida State Seminoles
Sophomore | Running back
Score: 7.53
It is unknown whether Cook will play because of his legal issues, but as a freshman he helped save the Seminoles' playoff hopes late last season, rushing for 100-plus yards fives time in the season's final nine games. He had 170 carries on the season for 1,008 yards, an FSU freshman record, although ball security was an issue for the rookie.
---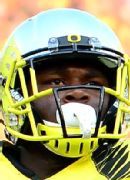 T-39. Royce Freeman
Oregon Ducks
Sophomore | Running back
Score: 7.53
In 2014, Freeman became the first Oregon true freshman to rush for 1,000 yards, earning Pac-12 Freshman of the Year honors, while leading the league with 18 rushing touchdowns. Freeman will be the featured back in a loaded Ducks backfield, and expect him to carry an even heavier offensive burden as Oregon breaks in a new starting quarterback. He rushed for at least 95 yards in each of Oregon's final eight regular season games, but was neutralized in the championship game against Ohio State, which held him to 22 yards on 10 carries.
---
Voters: Andrea Adelson, Dane Beavers, Brian Bennett, Kyle Bonagura, Ryan Canner-O'Mealy, Brandon Chatmon, David Ching, Chris Cotter, Jeremy Crabreee, Heather Dinich, Brad Edwards, Chris Fallica, Matt Fortuna, Kevin Gemmell, Travis Haney, Brock Huard, Chantel Jennings, KC Joyner, Sharon Katz, Sam Khan, David Lombardi, Chris Low, Greg McElroy, Erik McKinney, Ted Miller, Josh Moyer, Dan Murphy, Conor Nevins, Max Olson, Greg Ostendorf, Adam Rittenberg, Alex Scarborough, Joe Schad, Mark Schlabach, Jared Shanker, Mitch Sherman, Phil Steele, Joe Tessitore, Jake Trotter, Derek Tyson, Tom VanHaaren, Austin Ward, Jeremy Willis