What is #CFBrank?
#CFBrank is the Twitter hashtag to use if you want to get involved in the discussion or just follow along.
How did we rank the players?
We asked 43 of ESPN's college football writers, editors and analysts to rate players on a scale of 0-10 based on their expected contributions for the 2015 season.
Full player rankings:
1-10 | 11-20 | 21-30 | 31-40 | 41-50 | 51-60 | 61-70 | 71-80 | 81-90 | 91-100
---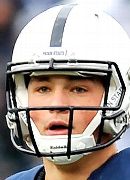 41. Christian Hackenberg
Penn State Nittany Lions
Junior | Quarterback
Score: 7.51
Sure, he threw more interceptions (15) than touchdowns (12) last season. But those numbers don't tell the full story of his ability -- or his potential. He has one of the strongest arms in the conference, has a penchant for the comeback and, if he chooses to declare early, is almost certainly an early-first-round NFL draft pick. He just needs some help from his offensive line.
---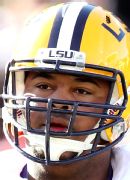 42. Vadal Alexander
LSU Tigers
Senior | Offensive lineman
Score: 7.47
Alexander could be on an NFL roster, but he opted to return for his senior season at LSU to prove he can be a pro offensive tackle. His credentials at guard were obvious: He would have been one of the nation's best if he remained at the position he played for the past two seasons. Now a slimmed-down Alexander is ready to pave the way for Leonard Fournette & Co. at right tackle.
---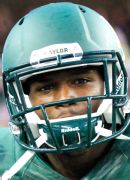 43. KD Cannon
Baylor Bears
Sophomore | Wide receiver
Score: 7.44
After averaging a whopping 62 yards on touchdown receptions as a true freshman, how can Cannon raise his game in 2015? By becoming a more consistent threat in conference play. The speedster finished with just 362 receiving yards in Big 12 games last year but is stronger and more confident in Year 2. That's bad news for any secondary that can't stop Cannon over the top, because he might be the best deep-ball threat in the country.
---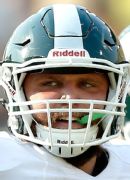 44. Jack Allen
Michigan State Spartans
Senior | Center
Score: 7.42
He's the best center in the Big Ten. He started in 35 career games, was one of six Rimington Trophy finalists last season and is a near lock to once again be named to the first-team All-B1G. He always seems to step up when the Spartans need him most -- he had 11 knockdowns against a solid Penn State interior -- and he's incredibly consistent. He hasn't allowed a sack since 2013.
---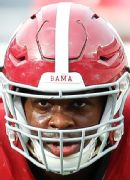 45. Reggie Ragland
Alabama Crimson Tide
Senior | Linebacker
Score: 7.40
In his first season as a starter, Ragland immediately made his mark. The Alabama linebacker was always around the ball, finishing with 95 tackles, 10.5 tackles for loss, an interception and three fumble recoveries. Although several teammates jumped to the NFL after last season, Ragland decided to return for his senior season. That will provide an opportunity for him to sharpen his all-around game for what should be one of the nation's top defenses.
---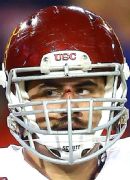 46. Max Tuerk
USC Trojans
Senior | Center
Score: 7.35
Tuerk is part of an impressive cast of talent at center in the Pac-12, joining the likes of UCLA's Jake Brendel, Arizona State's Nick Kelly and Oregon State's Isaac Seumalo. But at 6-foot-6, Tuerk is more than just a center: He has prototypical tackle height, and his track record of starting at every line position except right guard has led ESPN NFL Insider Mel Kiper to call him "arguably the most versatile lineman in the country." The Trojans return all of their starters up front, so Tuerk will have a chance to shine as the leader of that group.
---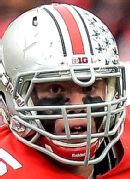 T-47. Pat Elflein
Ohio State Buckeyes
Junior | Offensive lineman
Score: 7.33
He's always in the weight room, and he's always making plays on the line. He started in all 15 games last season -- three at left guard and 12 at right guard -- and helped the Buckeyes become the eighth-best rushing attack in the nation. As a three-time winner of the Iron Buckeye award (given to players who show determination while training), his toughness has never been in question, and he's a big reason Ezekiel Elliott ran for 220-plus yards in three straight postseason games.
---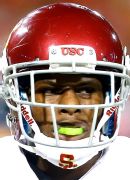 T-47. JuJu Smith
USC Trojans
Sophomore | Wide receiver
Score: 7.33
The latest in a long line of outstanding USC wide receivers, Smith was a steady complement to first-round pick Nelson Agholor last year, hauling in 54 catches for 724 yards and five touchdowns. He also contributed to special teams, returning 11 kickoffs for 132 yards. Smith will likely be the top receiving threat for quarterback Cody Kessler, whose 39 touchdowns to five interceptions in 2014 has him in the Heisman conversation this season.
---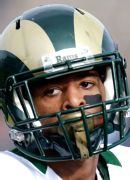 T-49. Rashard Higgins
Colorado State Rams
Junior | Wide receiver
Score: 7.30
If the gold-dyed high-top hairdo doesn't get your attention, these numbers should: Higgins set team records in 2014 for catches (96), receiving yards (1,750) and receiving touchdowns (17). Colorado State's first consensus All-American since 1995 had eight straight 100-yard-receiving performances last fall and averaged 34.9 yards on his touchdown catches. He'll make new Rams coach Mike Bobo very happy.
---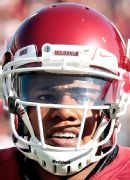 T-49. Sterling Shepard
Oklahoma Sooners
Senior | Wide receiver
Score: 7.30
The senior could be ready for a huge final season in Lincoln Riley's new offense. Shepard recorded 100 receiving yards in five of seven games to start 2014 before a groin injury handcuffed the rest of his junior season. A three-year starter for the Sooners, Shepard gives Riley an elite target to build around in 2015.
---
Voters: Andrea Adelson, Dane Beavers, Brian Bennett, Kyle Bonagura, Ryan Canner-O'Mealy, Brandon Chatmon, David Ching, Chris Cotter, Jeremy Crabtree, Heather Dinich, Brad Edwards, Chris Fallica, Matt Fortuna, Kevin Gemmell, Travis Haney, Brock Huard, Chantel Jennings, KC Joyner, Sharon Katz, Sam Khan, David Lombardi, Chris Low, Greg McElroy, Erik McKinney, Ted Miller, Josh Moyer, Dan Murphy, Conor Nevins, Max Olson, Greg Ostendorf, Adam Rittenberg, Alex Scarborough, Joe Schad, Mark Schlabach, Jared Shanker, Mitch Sherman, Phil Steele, Joe Tessitore, Jake Trotter, Derek Tyson, Tom VanHaaren, Austin Ward, Jeremy Willis