What is #CFBrank?
#CFBrank is the Twitter hashtag to use if you want to get involved in the discussion or just follow along.
How did we rank the players?
We asked 43 of ESPN's college football writers, editors and analysts to rate players on a scale of 0-10 based on their on their expected contributions for the 2015 season.
Full player rankings:
1-10 | 11-20 | 21-30 | 31-40 | 41-50 | 51-60 | 61-70 | 71-80 | 81-90 | 91-100
---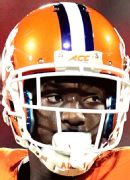 T-81. Mackensie Alexander
Clemson Tigers
Sophomore | Cornerback
Score: 6.70
It was Clemson's ferocious defensive front that got most of the attention last season, but the Tigers' secondary was just as dominant, finishing in the top five in passing D, yards per attempt, completion percentage and passer efficiency. Alexander was a key component of that secondary. A former five-star recruit felled by injuries as a true freshman, Alexander stepped into the starting role in 2014 and recorded six pass breakups while blossoming into one of the top shutdown corners in the college ranks.
---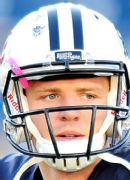 T-81. Taysom Hill
BYU Cougars
Senior | Quarterback
Score: 6.70
That Hill remains on this list despite two season-ending injuries -- on hits by the same player (Utah State's Brian Suite), no less -- underscores his explosive ability. He's one of just 14 quarterbacks in FBS history to eclipse 4,000 pass yards and 2,000 rush yards before the end of his junior season. When healthy, Hill can take over games and leads an offense loaded with experience.
---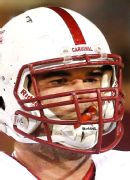 T-81. Kyle Murphy
Stanford Cardinal
Senior | Offensive tackle
Score: 6.70
When it came to the Stanford offensive line over the past three years, Andrus Peat enjoyed the lion's share of the attention, while Murphy quietly delivered excellent footwork at right tackle. Now that the first-round NFL draft pick Peat is gone, Murphy has shifted to left tackle to protect quarterback Kevin Hogan's blind side, an assignment that should earn his polished skills much more recognition. He'll also receive plenty of road-grading opportunities in 2015, as coach David Shaw is expected to run frequently behind a left side that includes another senior in Joshua Garnett.
---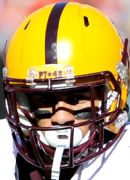 T-84. D.J. Foster
Arizona State Sun Devils
Senior | Receiver/running back
Score: 6.67
He earned second-team All-Pac-12 honors as running back in 2014, and he has the most rushing yards and touchdowns in the conference among returning players. Yet he's so versatile that he will be the Sun Devils' starting slot receiver this fall, only moonlighting as a guy taking handoffs. As it is, he owns 2,075 yards rushing and 17 touchdowns piled up over three years, including 1,122 yards last season. He's no novice catching the ball, either. He's piled up 113 receptions for 1,834 yards with 11 touchdowns in his career, and he is a particular favorite target of Sun Devils quarterback Mike Bercovici. In the four games Bercovici started or in which he saw significant action last fall, Foster caught 24 of his 62 passes for 293 of his 688 yards.
---
T-84. Tyler Johnstone
Oregon Ducks
Senior | Offensive tackle
Score: 6.67
Oregon's veteran left tackle missed all of 2014 after retearing his ACL last August. Johnstone had started 26 consecutive games at left tackle before initially tearing his ACL in the Ducks' win over Texas in the 2013 Alamo Bowl. He's gained 20-plus pounds since then and will be counted on to protect the blind side of whichever quarterback wins the starting job for Oregon, while creating space and time for the Ducks' impressive arsenal of skill players.
---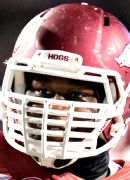 T-84. Denver Kirkland
Arkansas Razorbacks
Junior | Offensive tackle
Score: 6.67
The Hogs have an outstanding offensive line, and Kirkland is one of the unit's best. He's making the transition from right guard, where he played last season, to left tackle this season. The spring brought rave reviews for the 6-foot-5, 340-pound Kirkland, whom the Hogs expect will excel at his new position this season.
---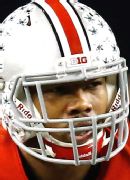 T-84. Joshua Perry
Ohio State Buckeyes
Senior | Linebacker
Score: 6.67
A senior who logged 24 starts over the past two seasons, Perry is the guy who makes seemingly all the plays for the Buckeyes that you don't notice. His 124 tackles in 2014 ranked second in the Big Ten, and his 73 solo stops trail only Ryan Shazier's total in 2013 among Ohio State players in the past 12 years. Perry is consistent, efficient and reliable, producing five tackles or more in 20 consecutive games.
---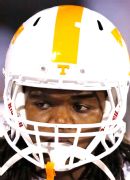 T-88. Curt Maggitt
Tennessee Volunteers
Senior | Linebacker
Score: 6.65
A key piece to the Vols' pass rush, Maggitt is coming off an 11-sack season in which he also had 15 tackles for loss after missing all of 2013 with injuries. A senior on a team full of underclassmen, Maggitt will be an unquestioned leader of the defense on and off the field.
---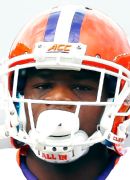 T-88. Artavis Scott
Clemson Tigers
Sophomore | Wide receiver
Score: 6.65
Few receivers can do more with the ball in their hands than Scott. As a true freshman last season, he finished fifth in the ACC with 965 receiving yards, and the bulk of those came after the catch, including two long touchdown runs in a win over South Carolina. Consistency was an issue early, but Scott topped 100 yards in three of his final five games of the season.
---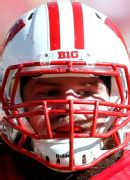 T-88. Dan Voltz
Wisconsin Badgers
Junior | Center
Score: 6.65
Voltz is a returning anchor for an offensive line that allowed the Badgers to gain a school-record 320.1 rushing yards per game and average 6.91 yards per carry, the fourth-best average in FBS history. Think it was all Melvin Gordon? The Badgers allowed 13 sacks in 14 games, the eighth-lowest figure nationally and second in the Big Ten. Voltz battled injuries in the offseason, but he's expected again to direct a group that must install three new starters.
---
Voters: Andrea Adelson, Dane Beavers, Brian Bennett, Kyle Bonagura, Ryan Canner-O'Mealy, Brandon Chatmon, David Ching, Chris Cotter, Jeremy Crabtree, Heather Dinich, Brad Edwards, Chris Fallica, Matt Fortuna, Kevin Gemmell, Travis Haney, Brock Huard, Chantel Jennings, KC Joyner, Sharon Katz, Sam Khan, David Lombardi, Chris Low, Greg McElroy, Erik McKinney, Ted Miller, Josh Moyer, Dan Murphy, Conor Nevins, Max Olson, Greg Ostendorf, Adam Rittenberg, Alex Scarborough, Joe Schad, Mark Schlabach, Jared Shanker, Mitch Sherman, Phil Steele, Joe Tessitore, Jake Trotter, Derek Tyson, Tom VanHaaren, Austin Ward, Jeremy Willis