Remember way back in the summer of 2014 when we knew the Noles were at the top of the food chain, the Big Ten was toothless and the inaugural College Football Playoff really needed eight teams to thrive? Crazy, right? Sure, our theory of last season's evolution was a little off. But now, with some help from ESPN Insiders Phil Steele, Brad Edwards, Brock Huard and Sharon Katz, we can foresee exactly how 2015 will develop. And this time we already know -- it's gonna be nuts!
No. 1: Ohio State
The defending champs have more good quarterbacks than most conferences, and RB Ezekiel Elliott and DE Joey Bosa may be the best in the nation at their positions, too.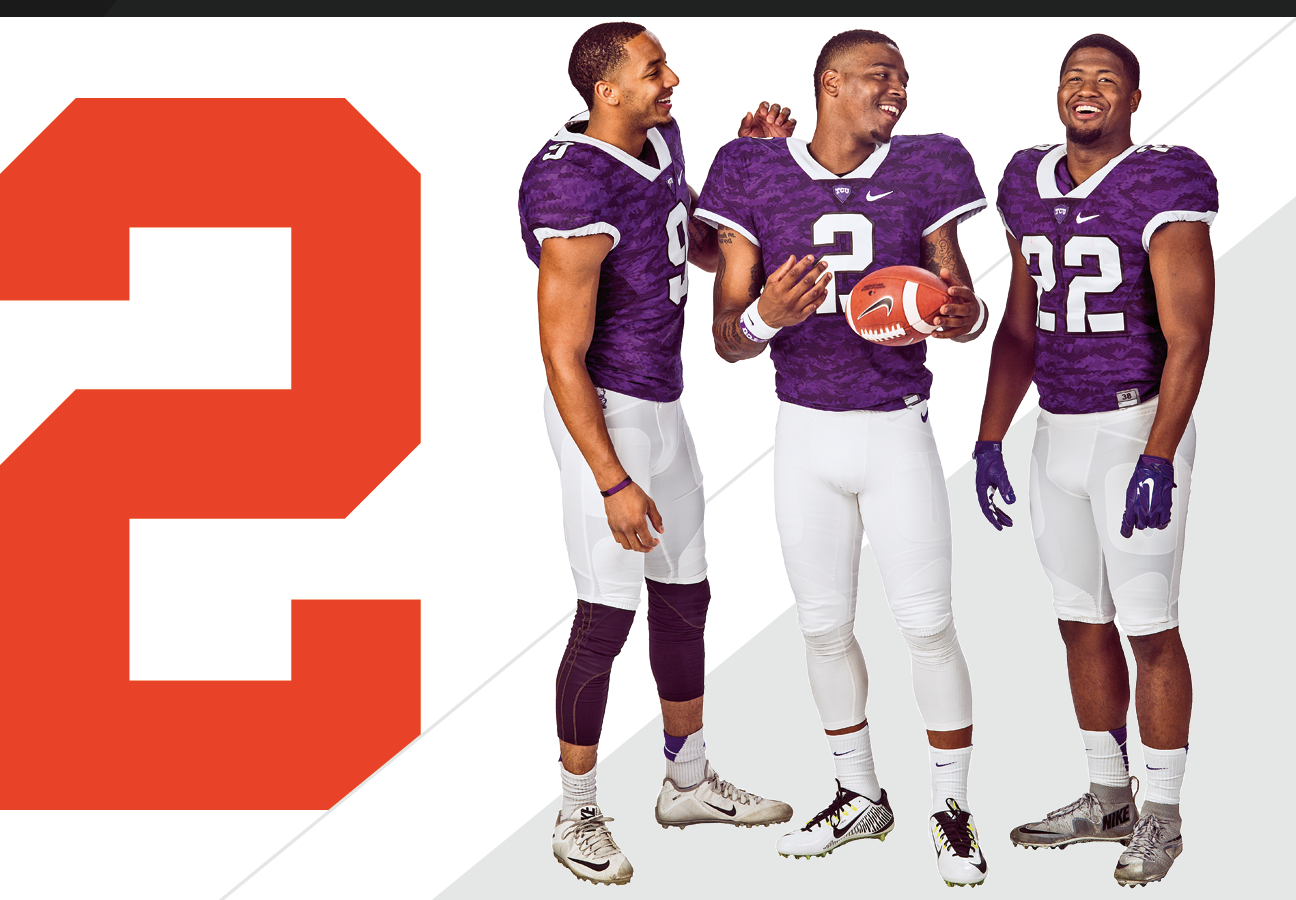 No. 2: TCU
This should be Gary Patterson's best team, led by an offense that scored 46.5 PPG last year and, believe it or not, might score more in 2015.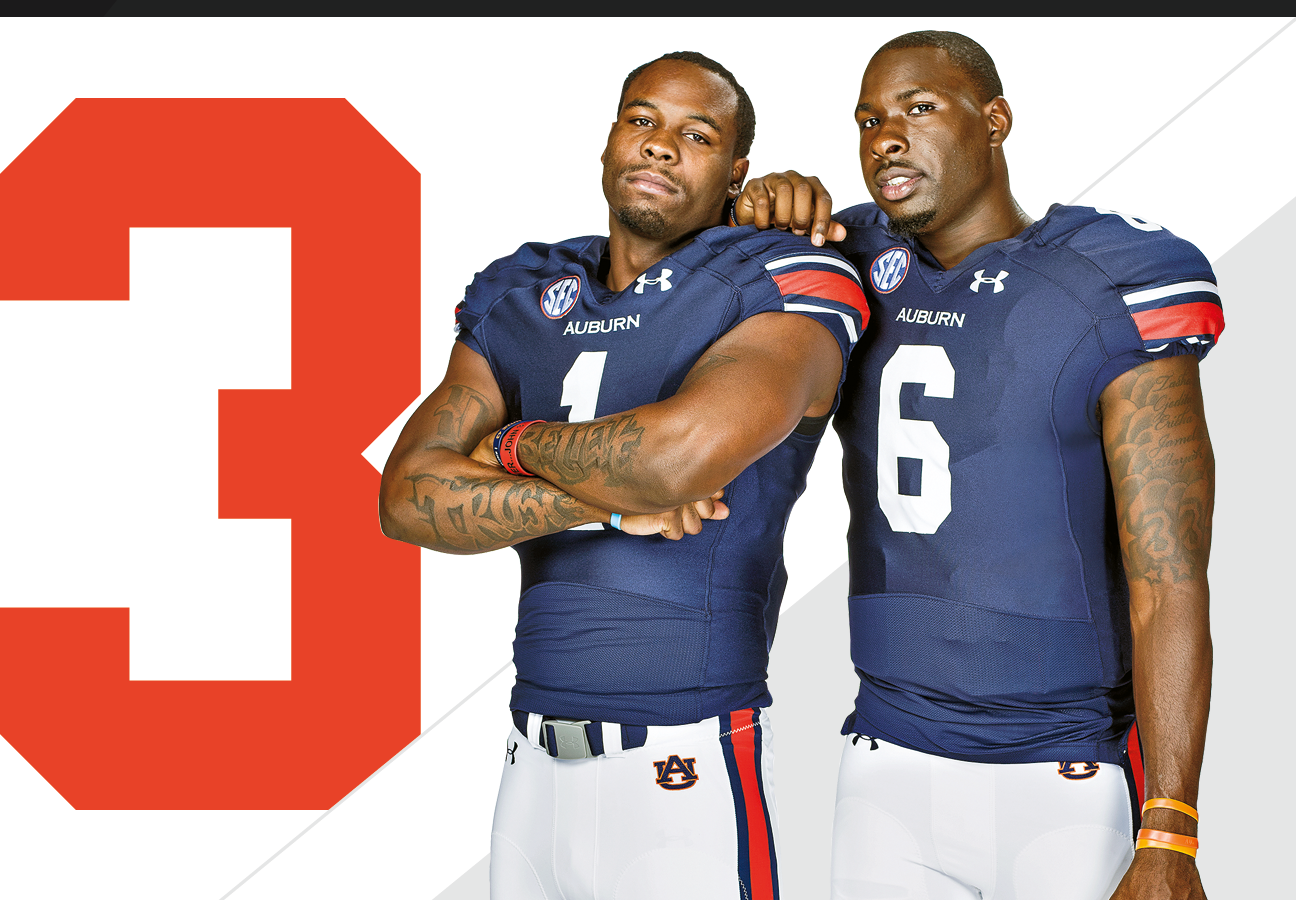 No. 3: Auburn
New starting QB Jeremy Johnson is drawing rave reviews, and he has the kind of supporting cast to make the Tigers a serious SEC -- and CFP -- threat.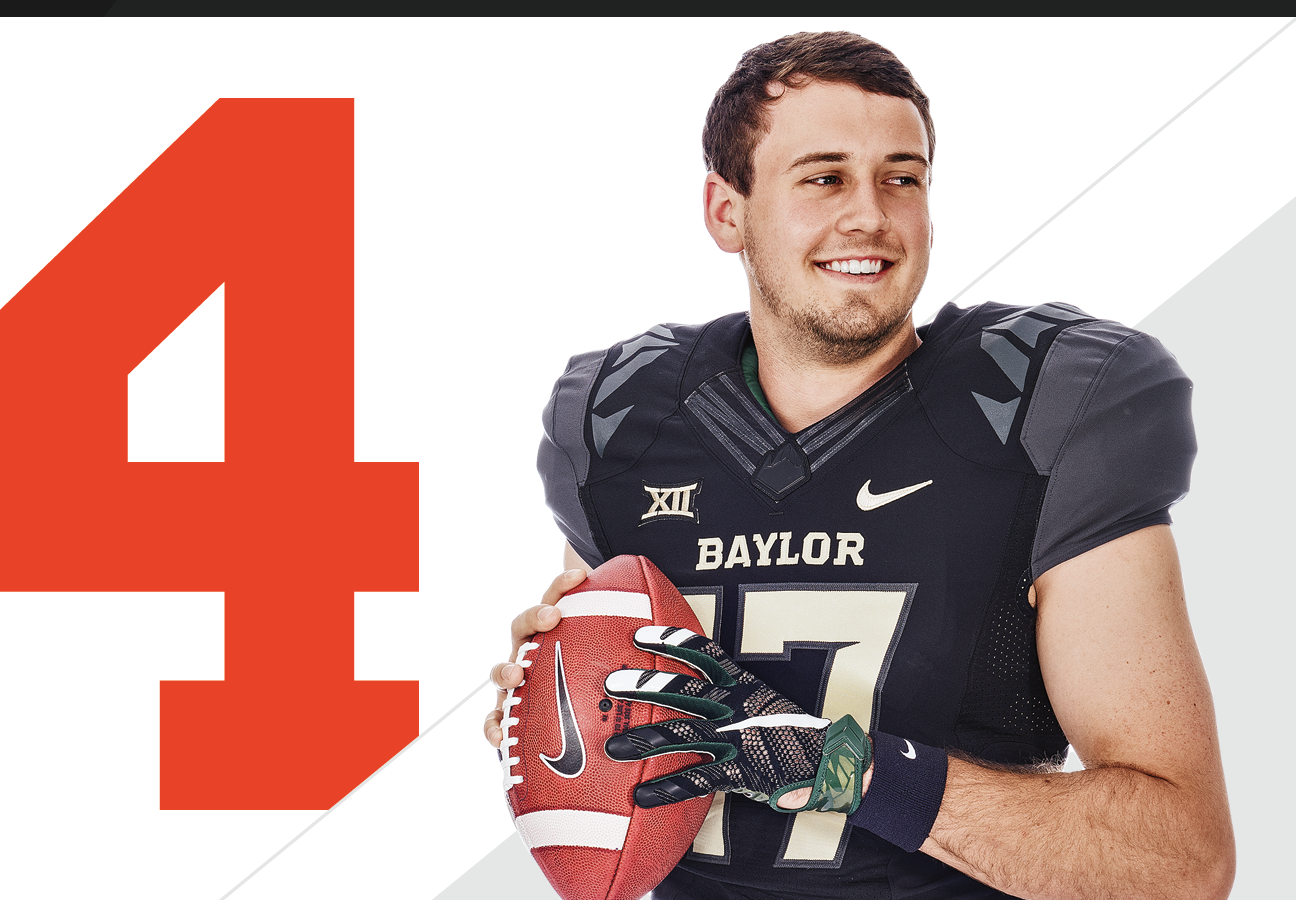 No. 4: Baylor
With 18 starters back, the Bears look good enough to build on back-to-back Big 12 titles ... and erase some bad memories from the way 2014 ended.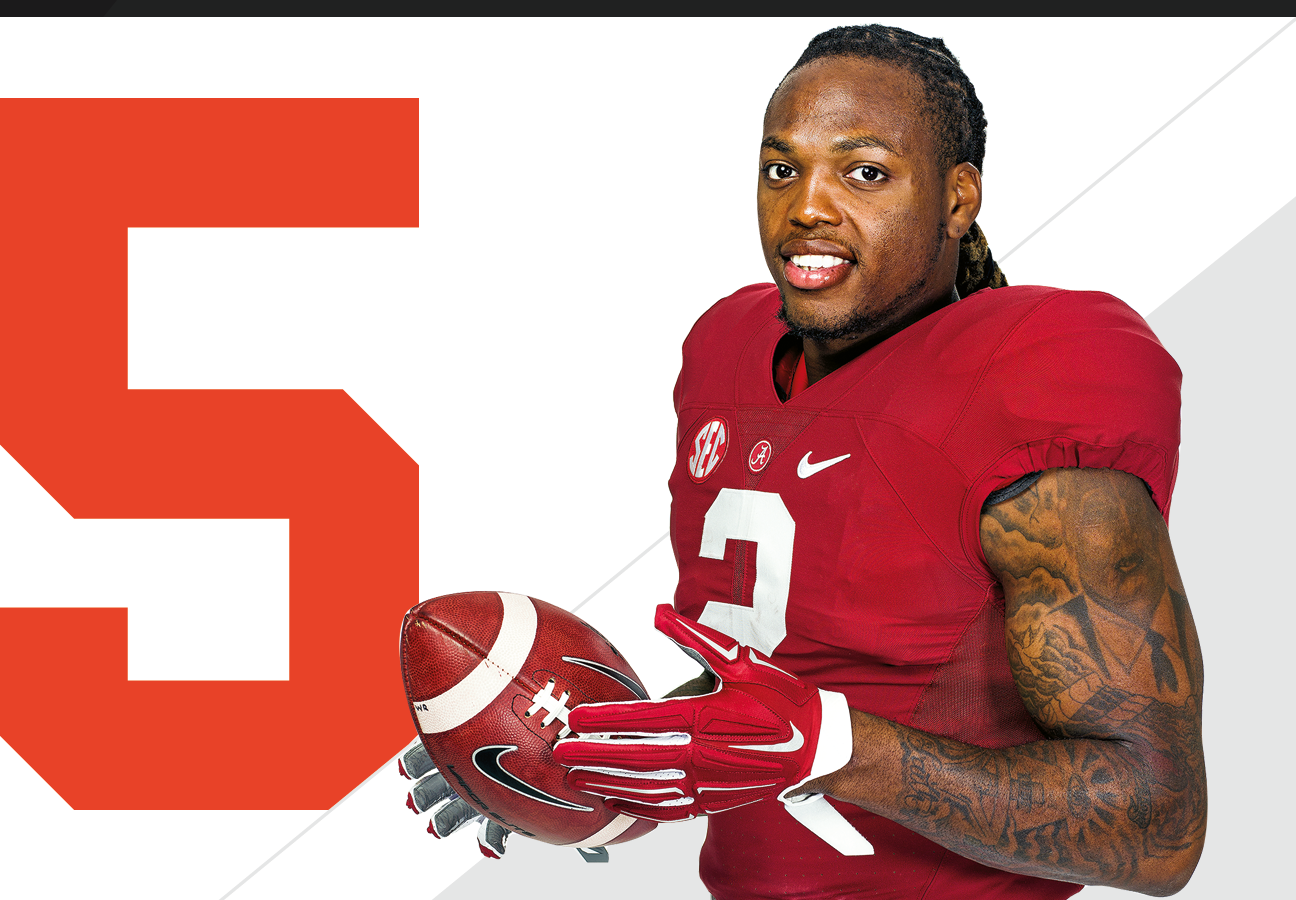 No. 5: Alabama
Top rusher, receiver and passer gone? Only Alabama could withstand those kinds of roster losses and still be in the CFP conversation.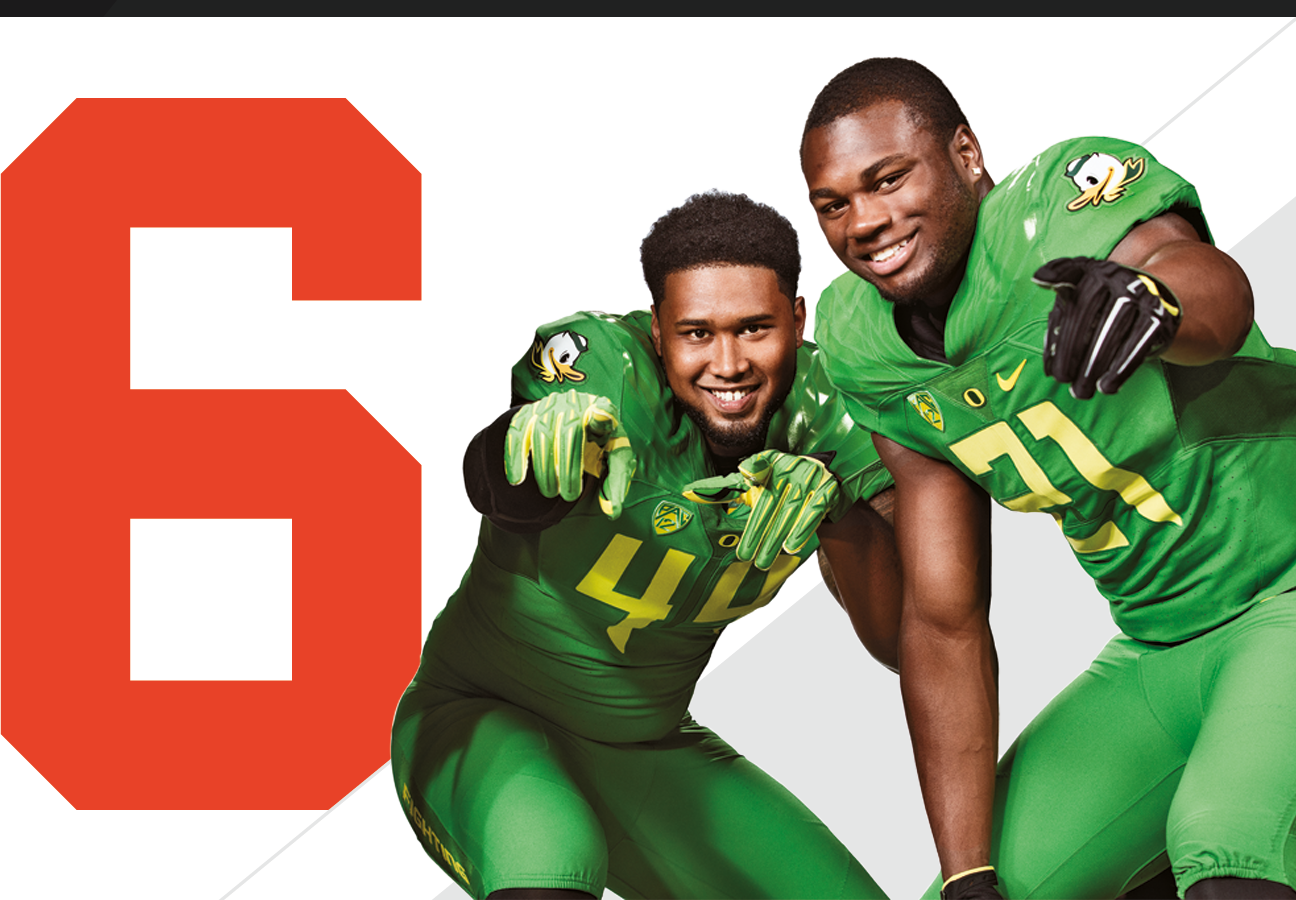 No. 6: Oregon
Quarterback is a huge question for the Ducks. But Oregon looks loaded up enough elsewhere to notch a ninth straight 10-win season.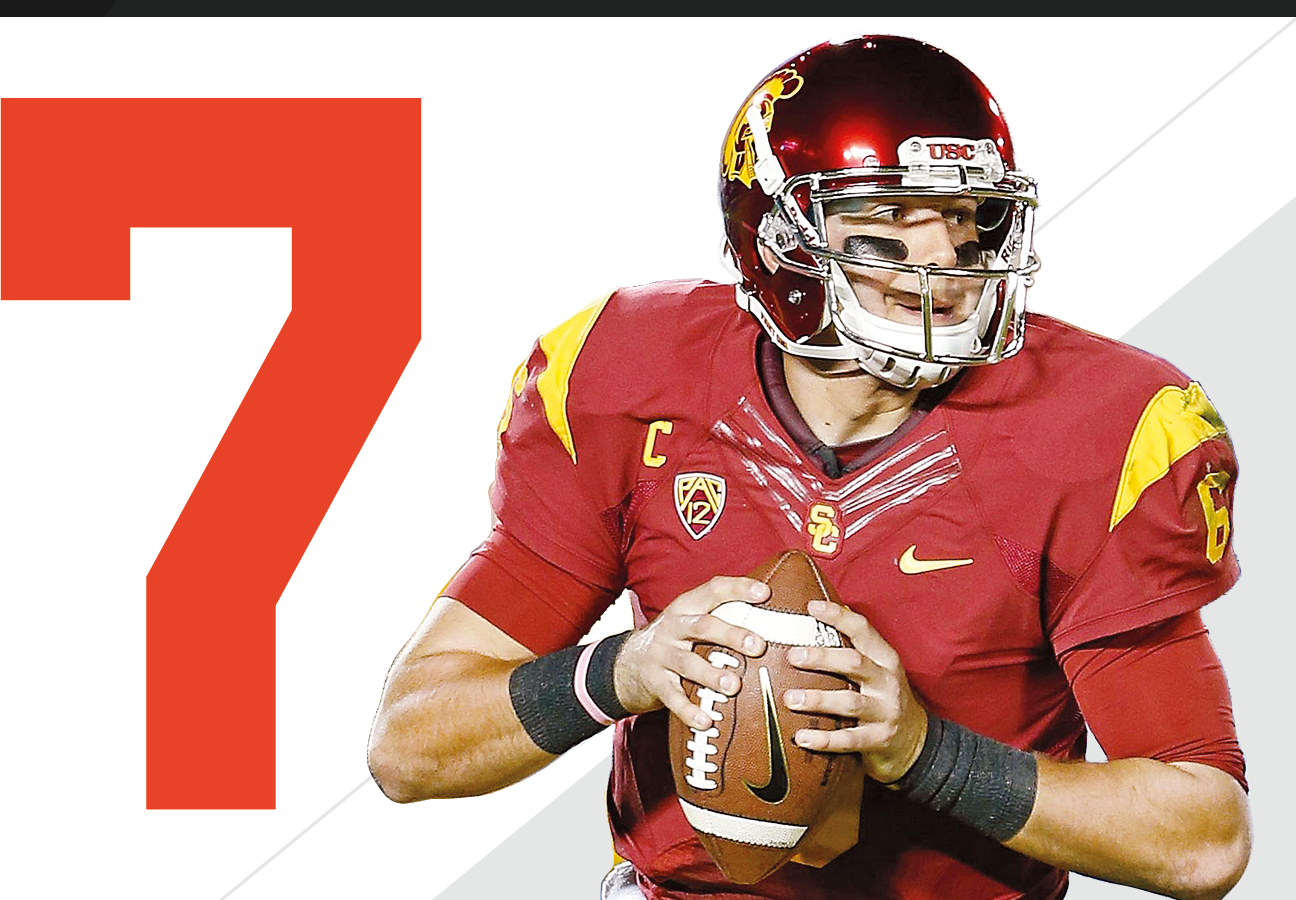 No. 7: USC
Finally back to 85 scholarships, Trojans QB Cody Kessler and Co. seem poised to be very good. The question is, how good?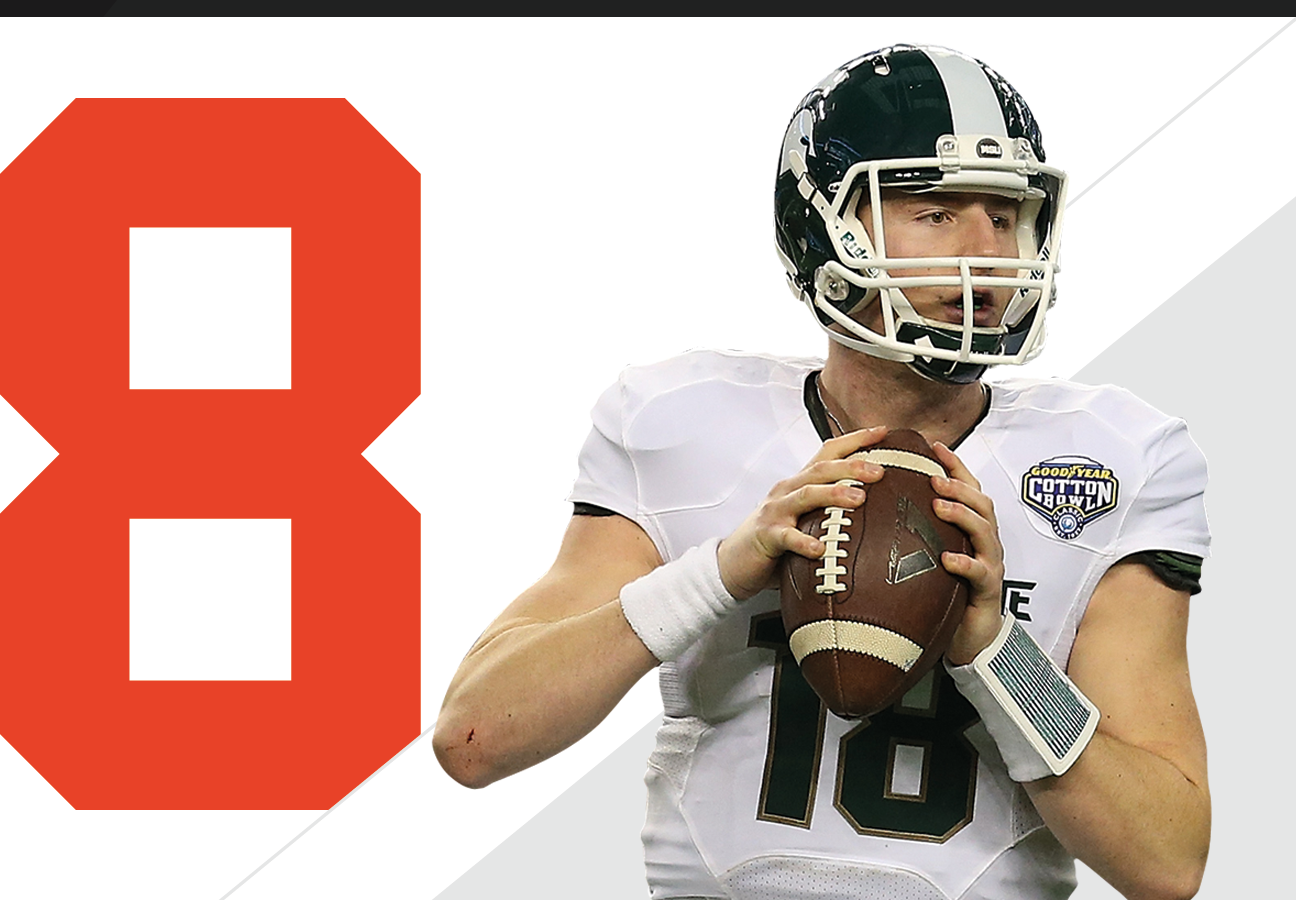 No. 8: Michigan State
Sparty's wondering why people are talking about Jim Harbaugh. How about Michigan State running out what looks like yet another 11-win team -- and a potential CFP run?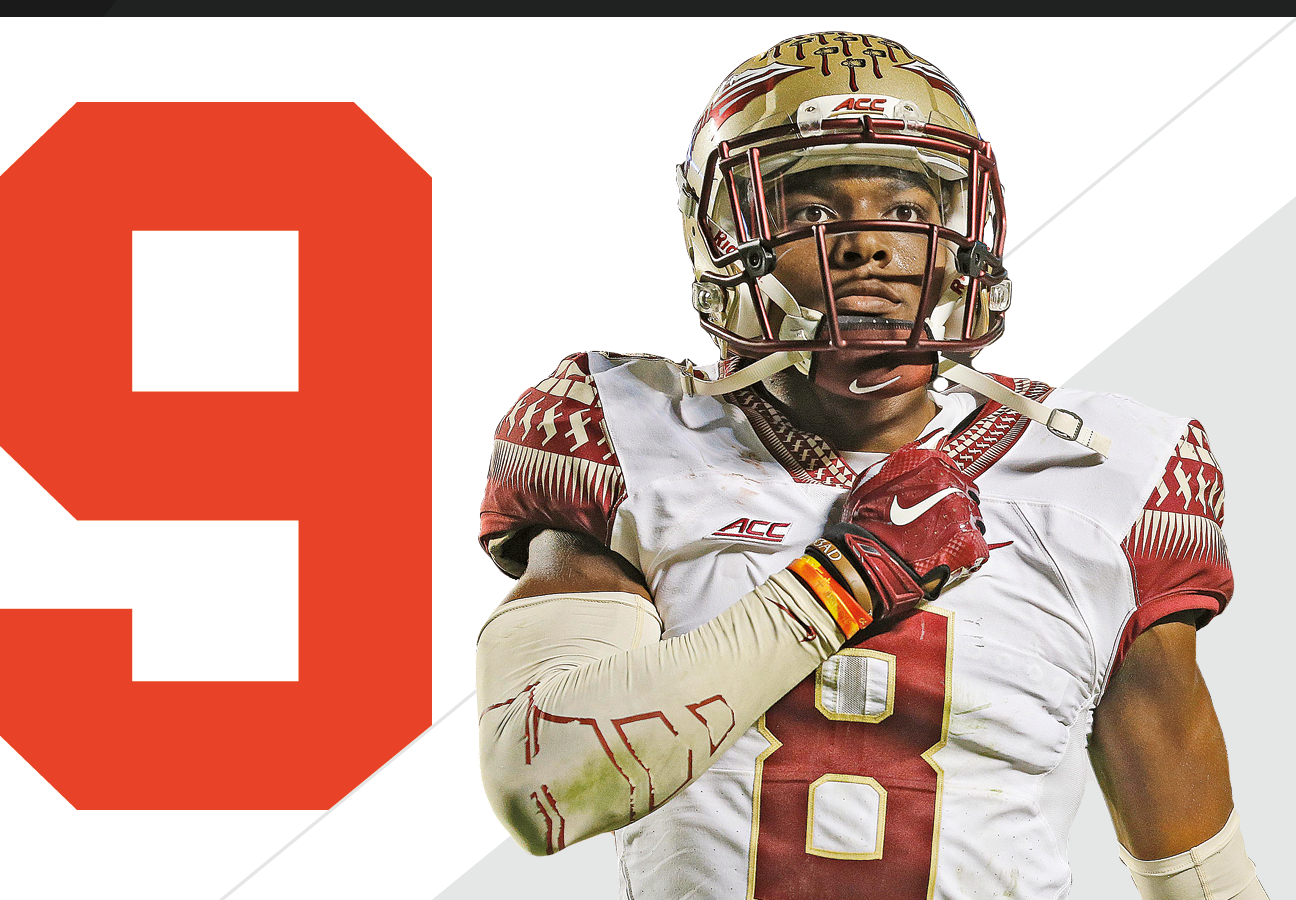 No. 9: Florida State
Three straight ACC titles, a BCS title, a College Football Playoff... and despite the departure of QB Jameis Winston, the Seminoles look loaded for another run.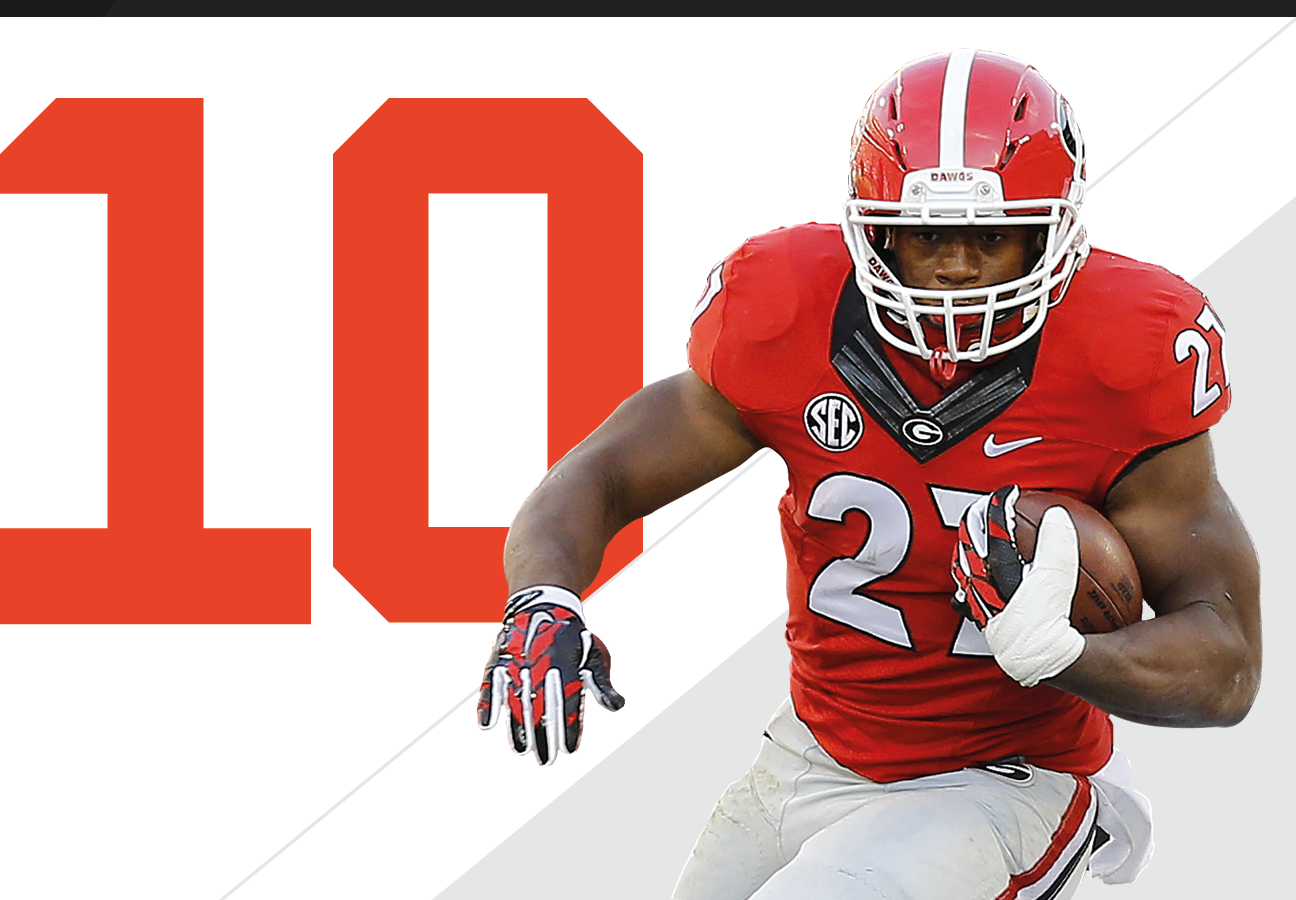 No. 10: Georgia
Coach Mark Richt has rebuilt his defensive coaching staff, but really, 2015 for the Dawgs boils down to RB Nick Chubb and the stacked UGa backfield.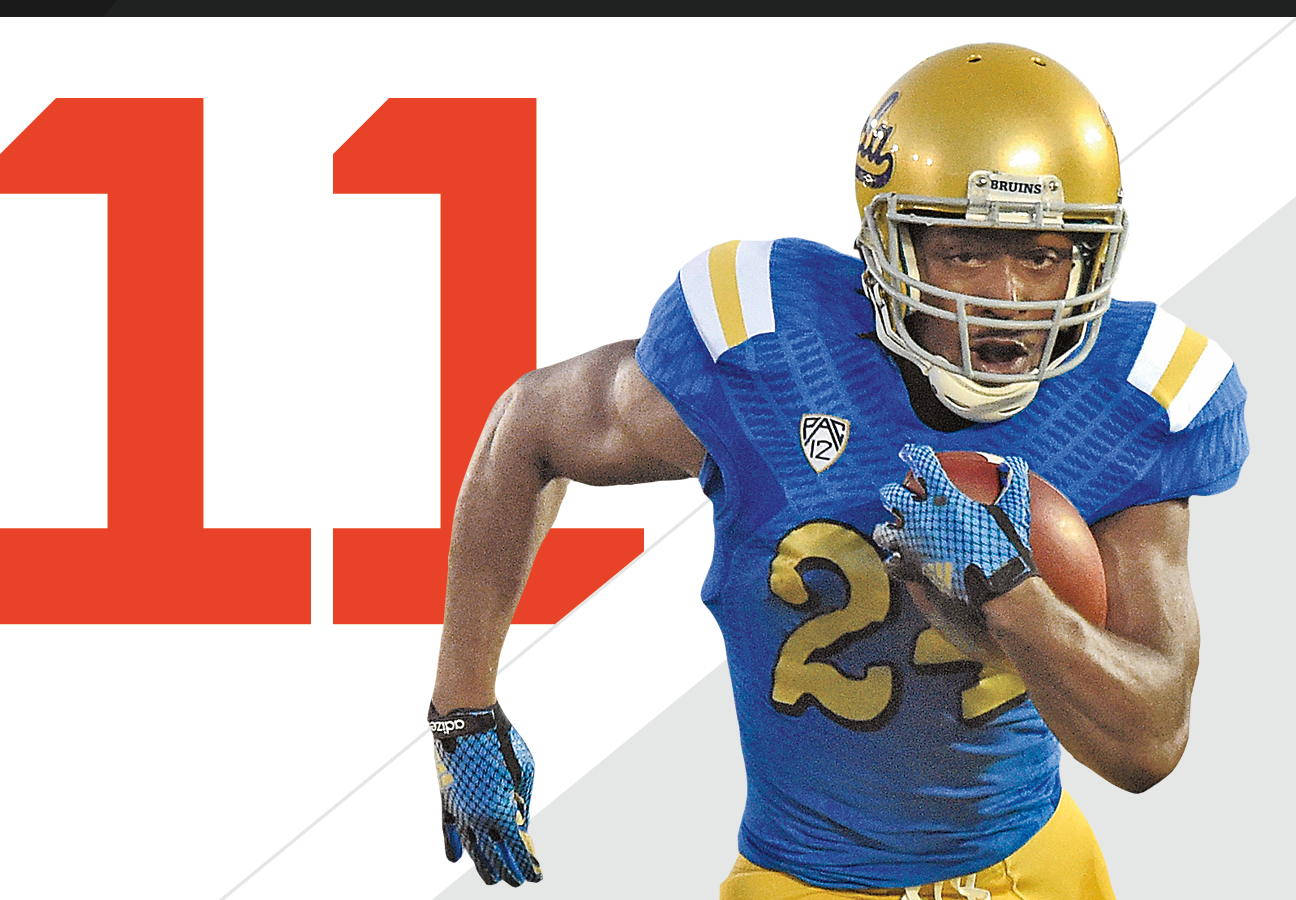 No. 11: UCLA
Who will emerge as the Bruins' QB? Whoever it is will inherit the most talented UCLA roster in years.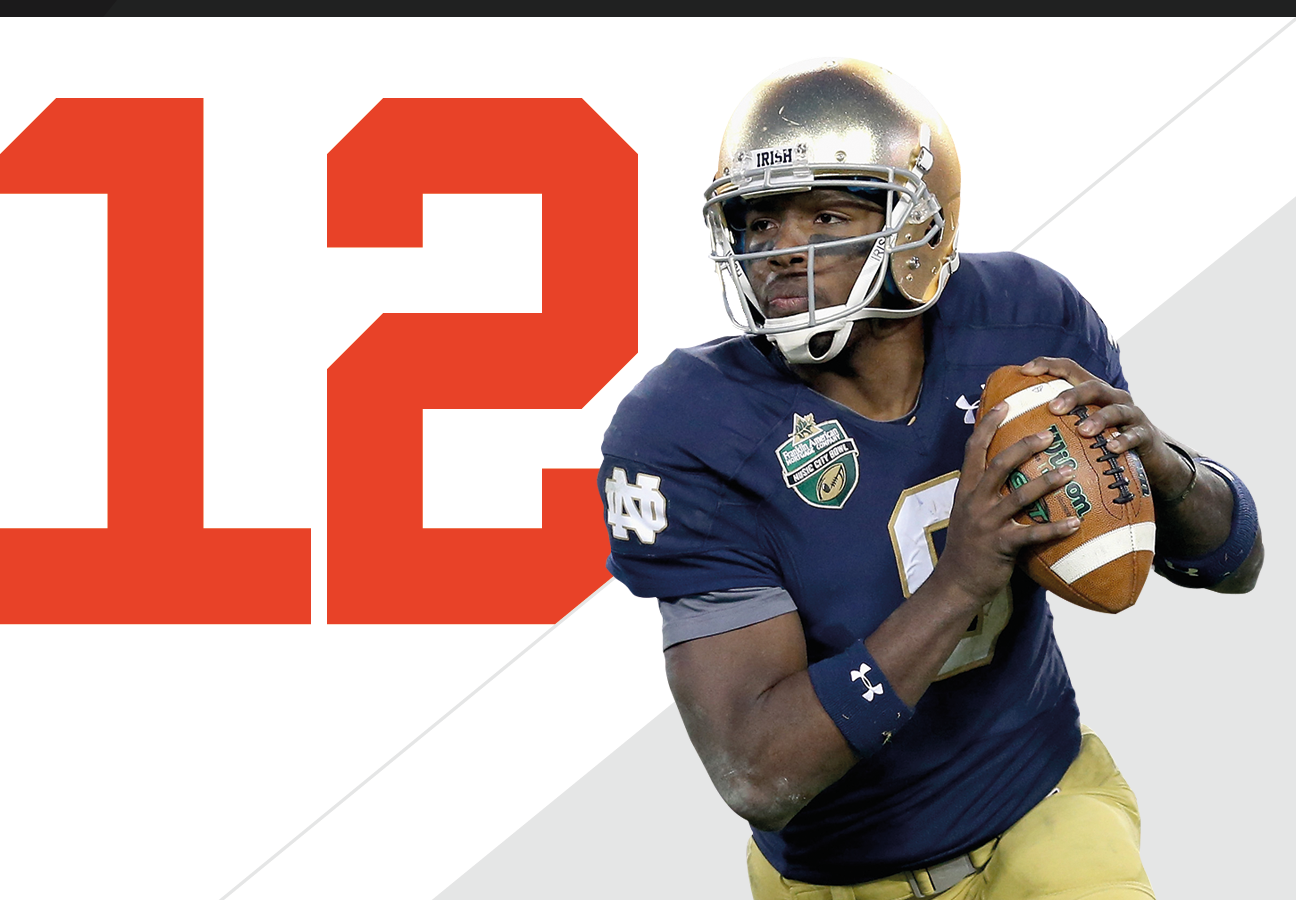 No. 12: Notre Dame
Expectations are high in South Bend, and rightfully so: Coach Brian Kelly has perhaps his best lineup since he arrived.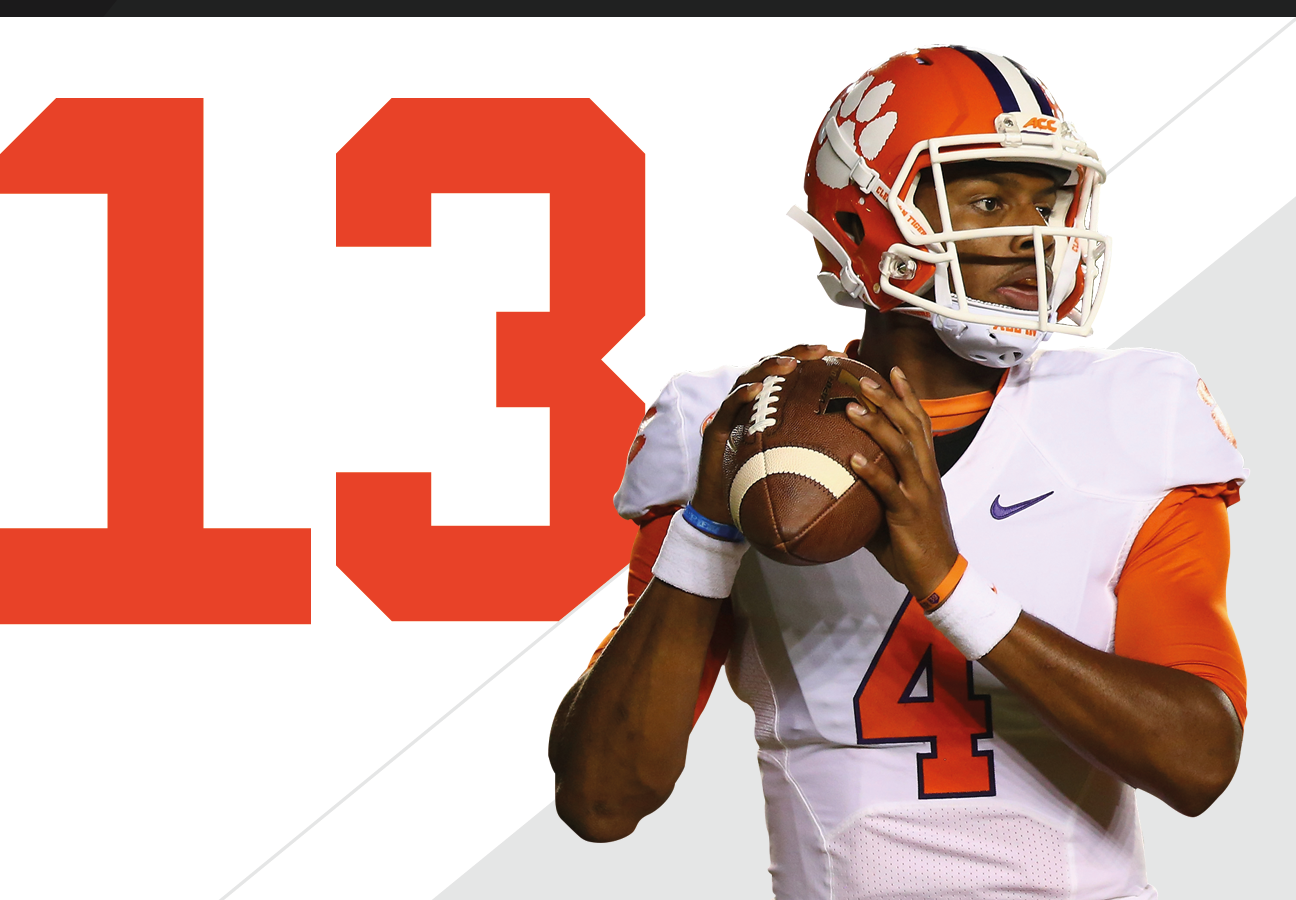 No. 13: Clemson
The Tigers enter 2015 as the trendy ACC pick, but much of the hype revolves around QB DeShaun Watson. Is his torn ACL sturdy enough to carry Clemson to the top?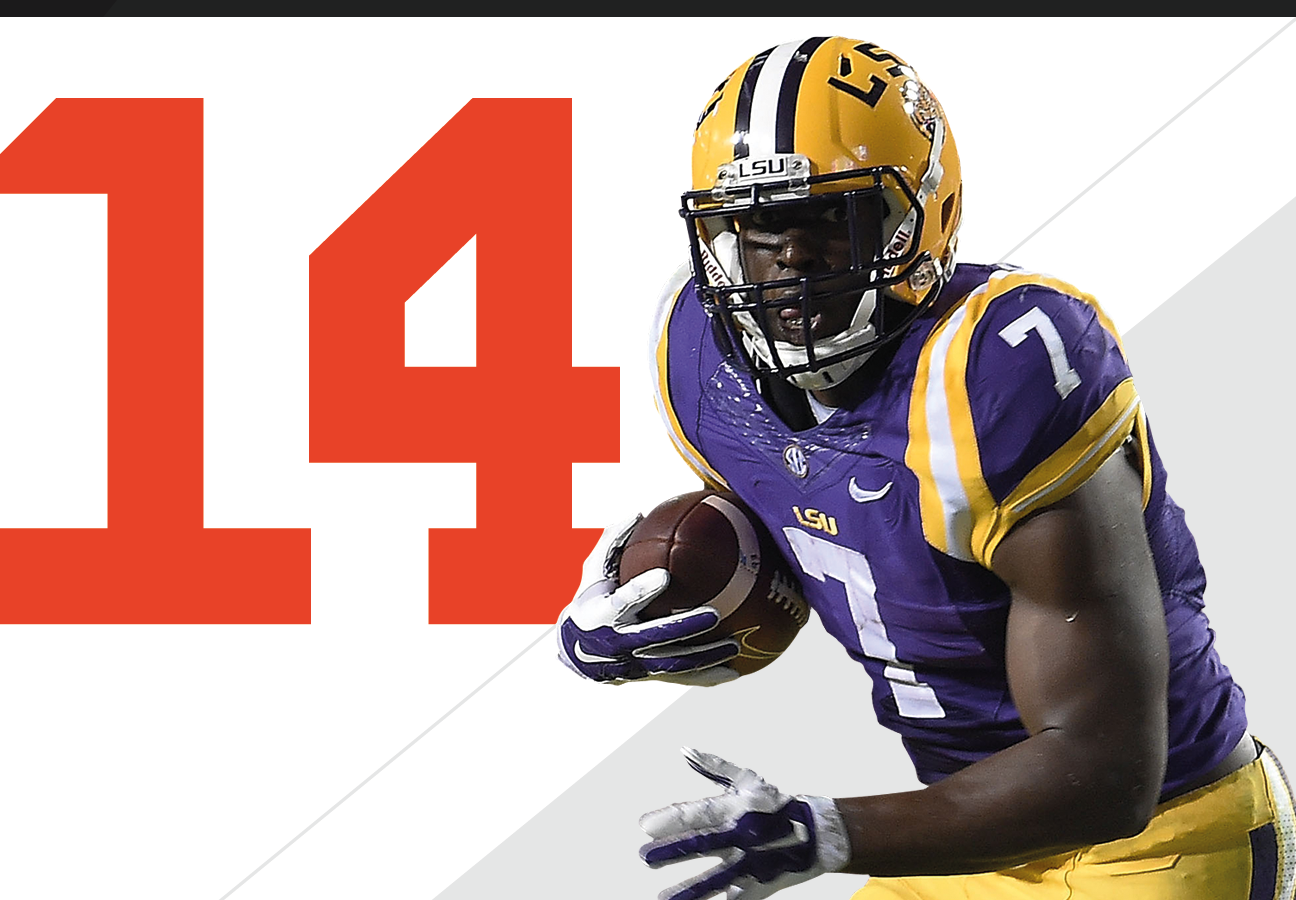 No. 14: LSU
Another SEC quarterback battle, but another SEC team that is stacked elsewhere. Bottom line: LSU ought to be okay just handing the ball to RB Leonard Fournette.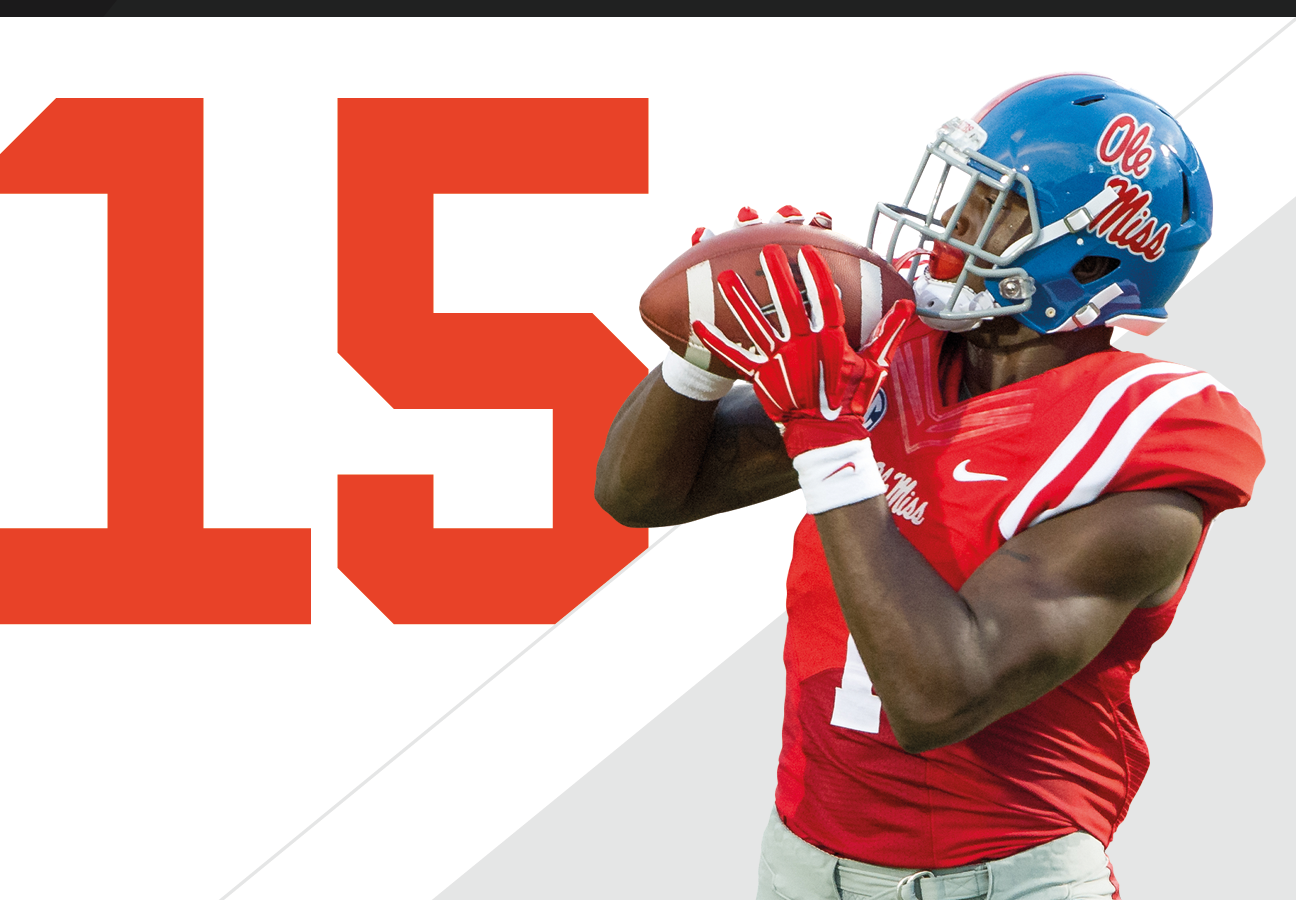 No. 15: Ole Miss
Hugh Freeze's much-touted recruiting class of 2013 is all grown up now. How far can Robert Nkemdiche and Co. take Ole Miss?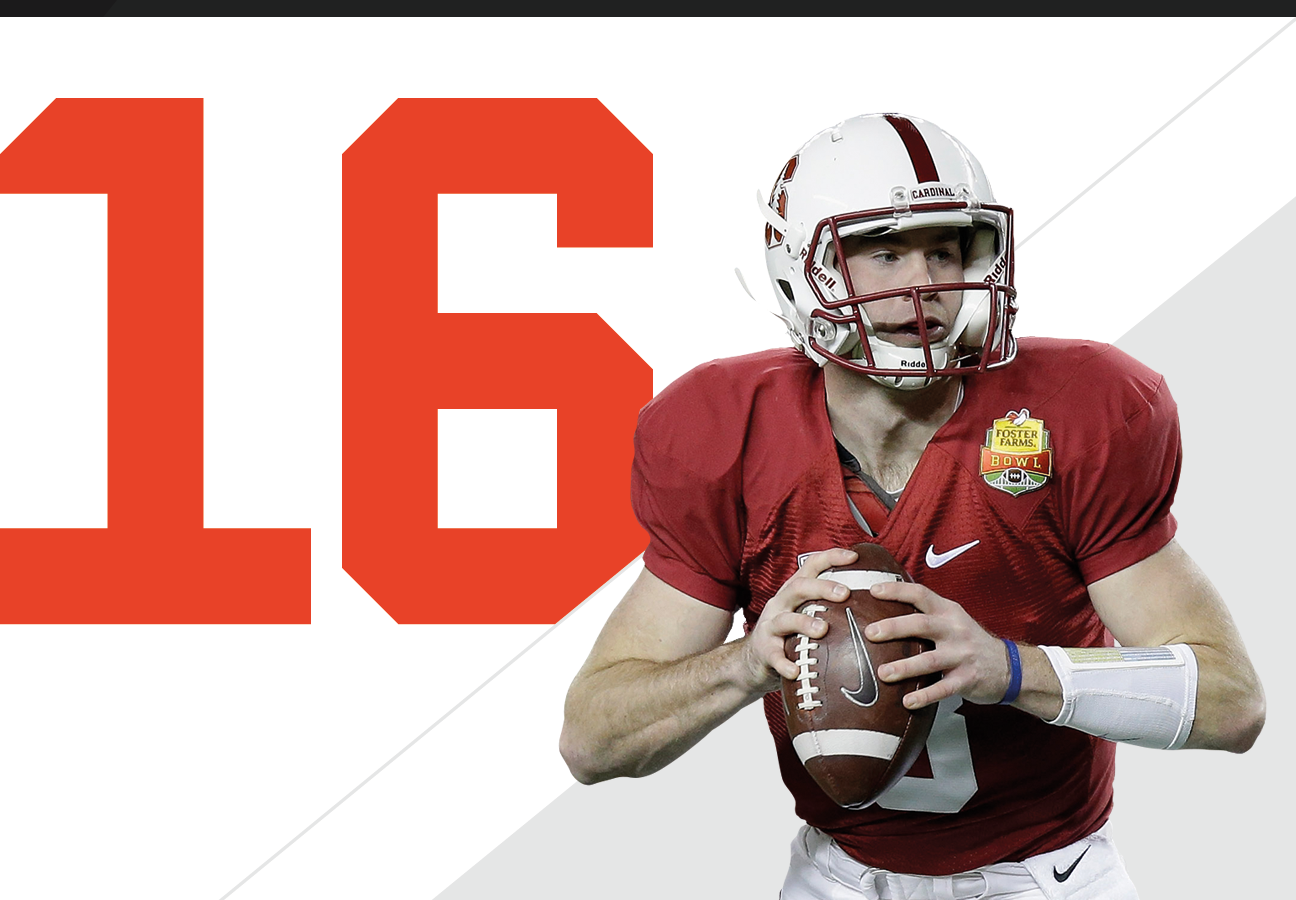 No. 16: Stanford
Quarterback Kevin Hogan returns to lead the Stanford offense. But will any of the Cardinal running backs step up to improve last year's worst scoring offense in the Pac-12?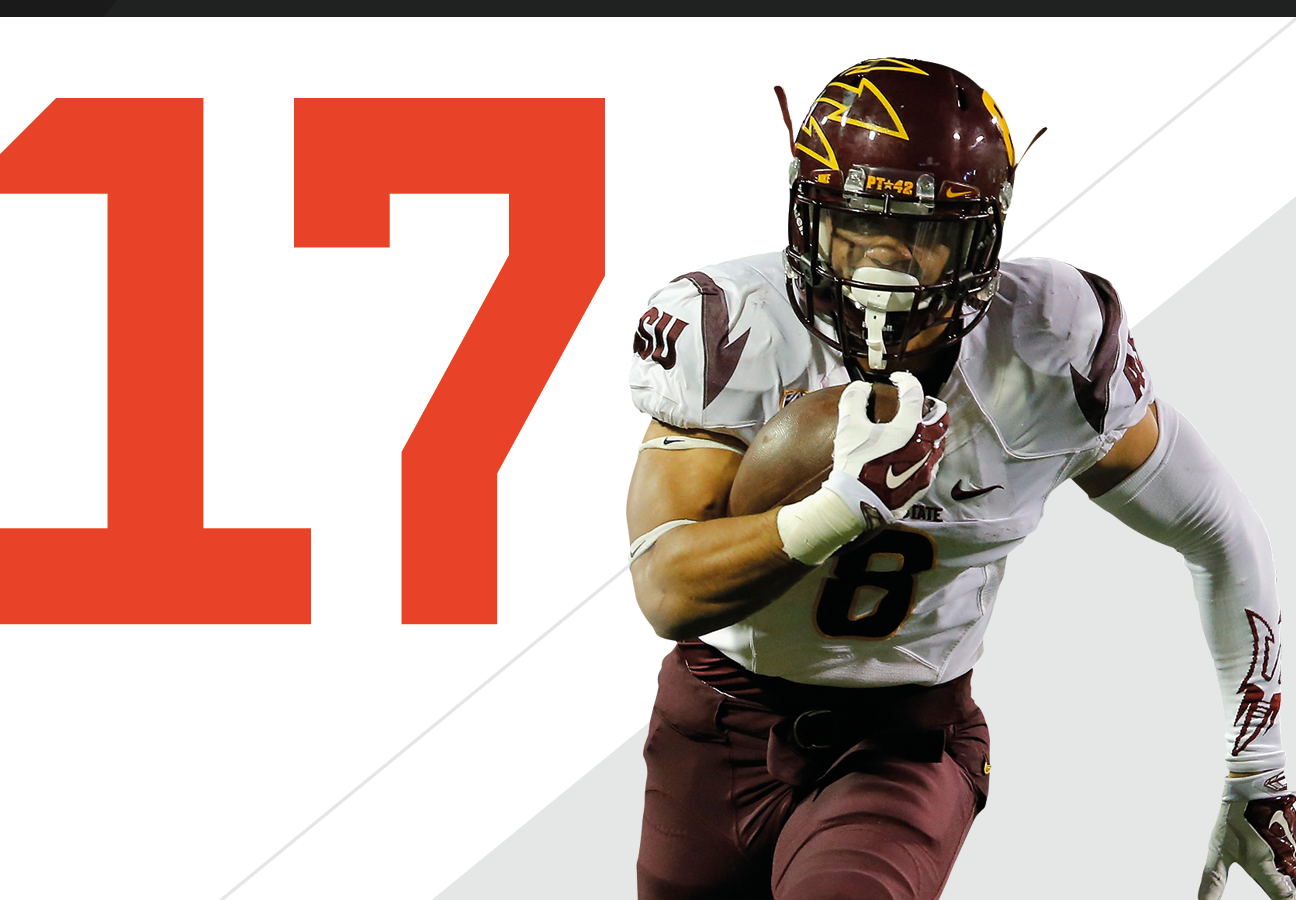 No. 17: Arizona State
The Sun Devils haven't won a conference title in almost a decade. Coach Todd Graham thinks he has the horsepower to break that streak.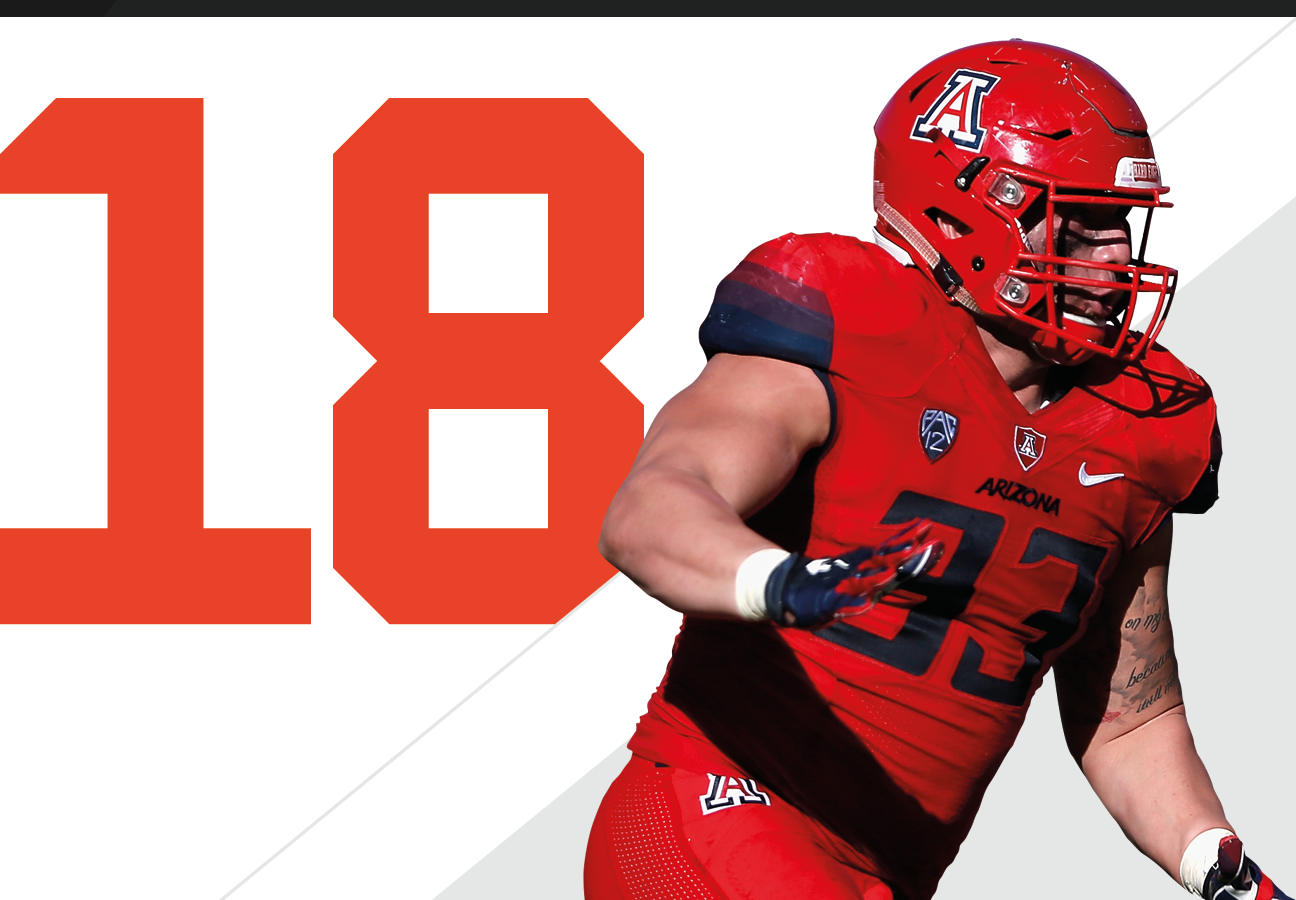 No. 18: Arizona
Sophomore stars QB Anu Solomon and RB Nick Wilson are back for a stacked Wildcats offense. Can the Arizona defense hold up its end of the bargain?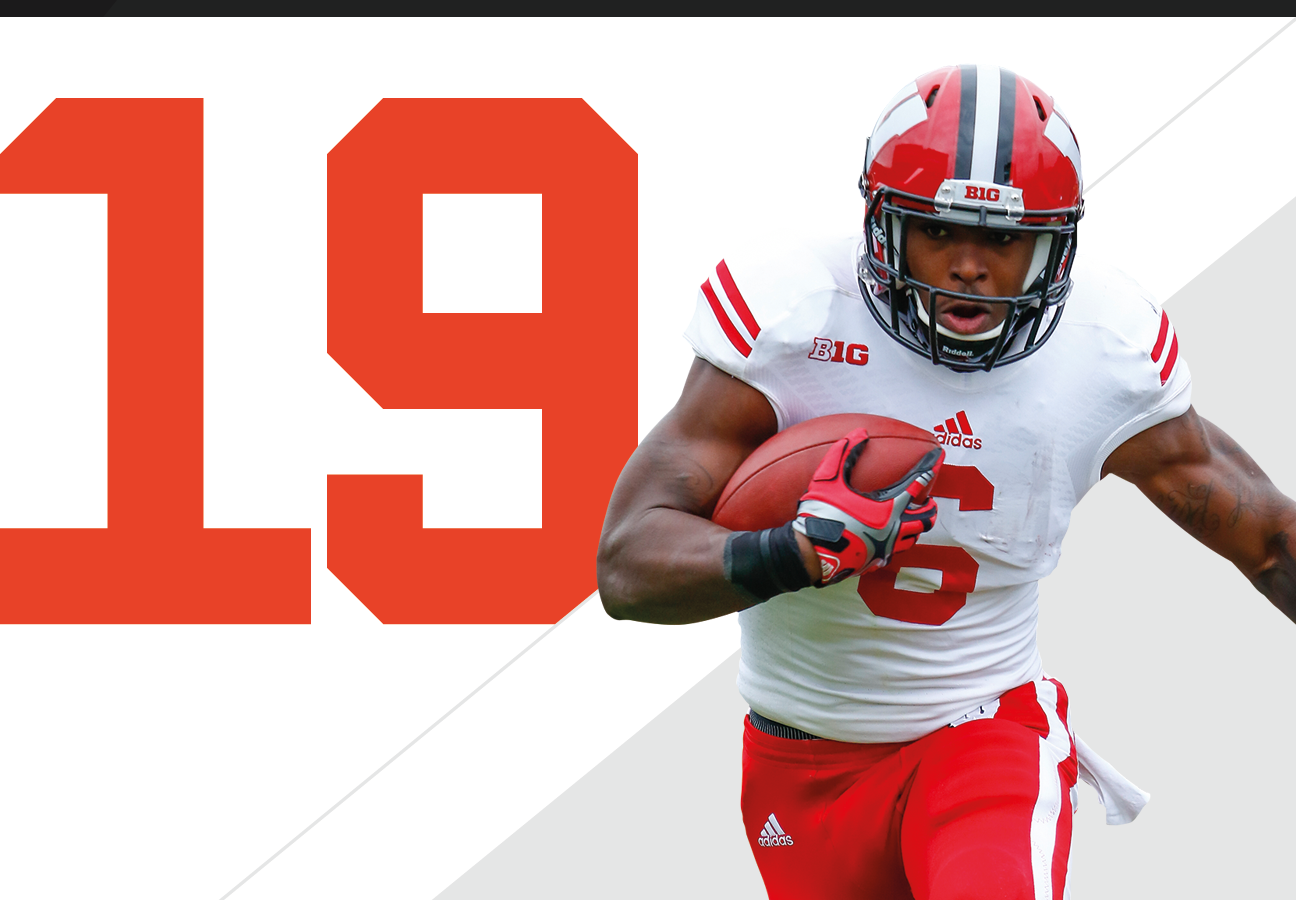 No. 19: Wisconsin
No Melvin Gordon, no problem. The Badgers' run-heavy offense should be in capable hands with RB Corey Clement.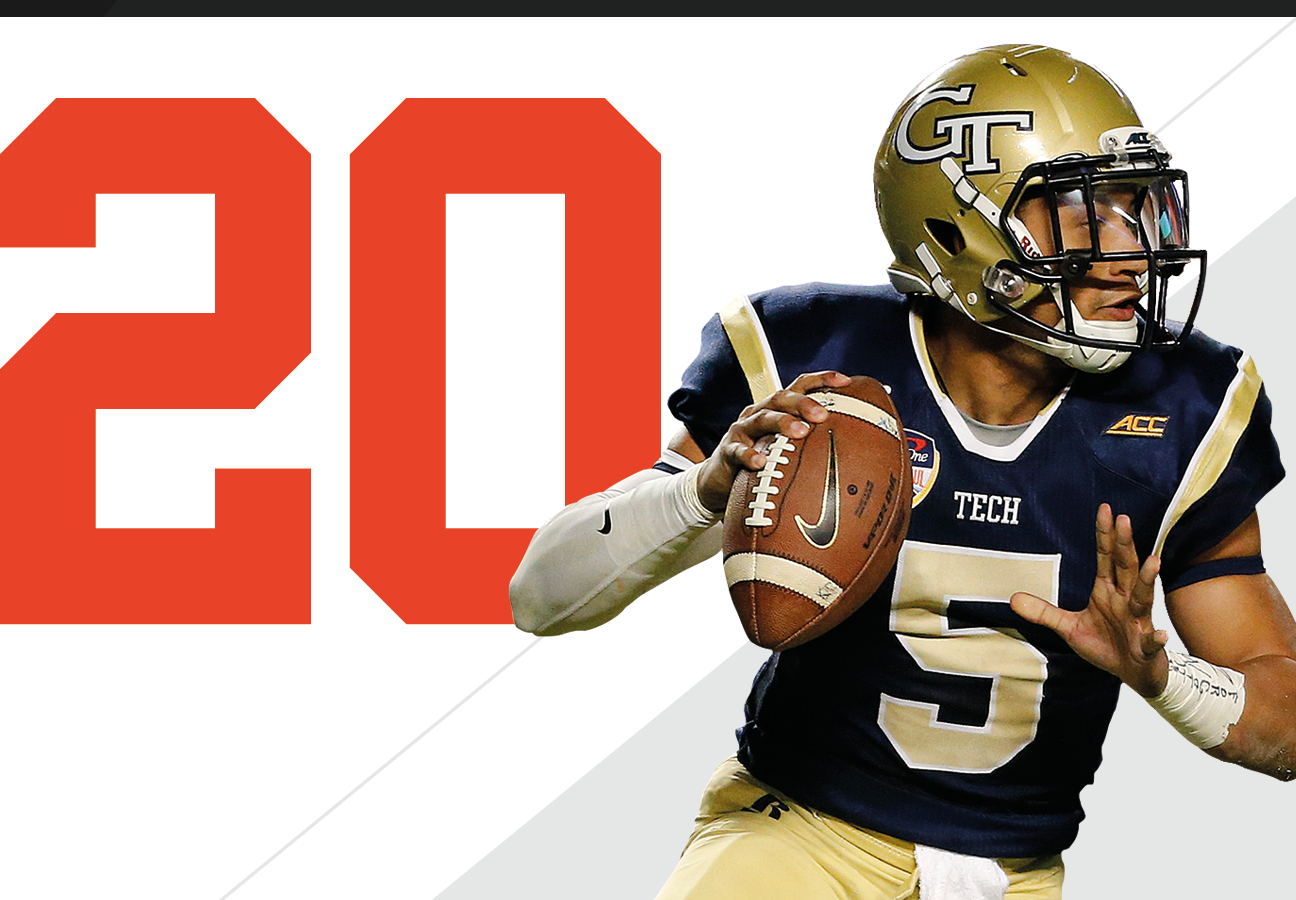 No. 20: Georgia Tech
Coach Paul Johnson hates predictions, but he can't be too bothered that most experts think the Yellow Jackets are the best team in the ACC Coastal.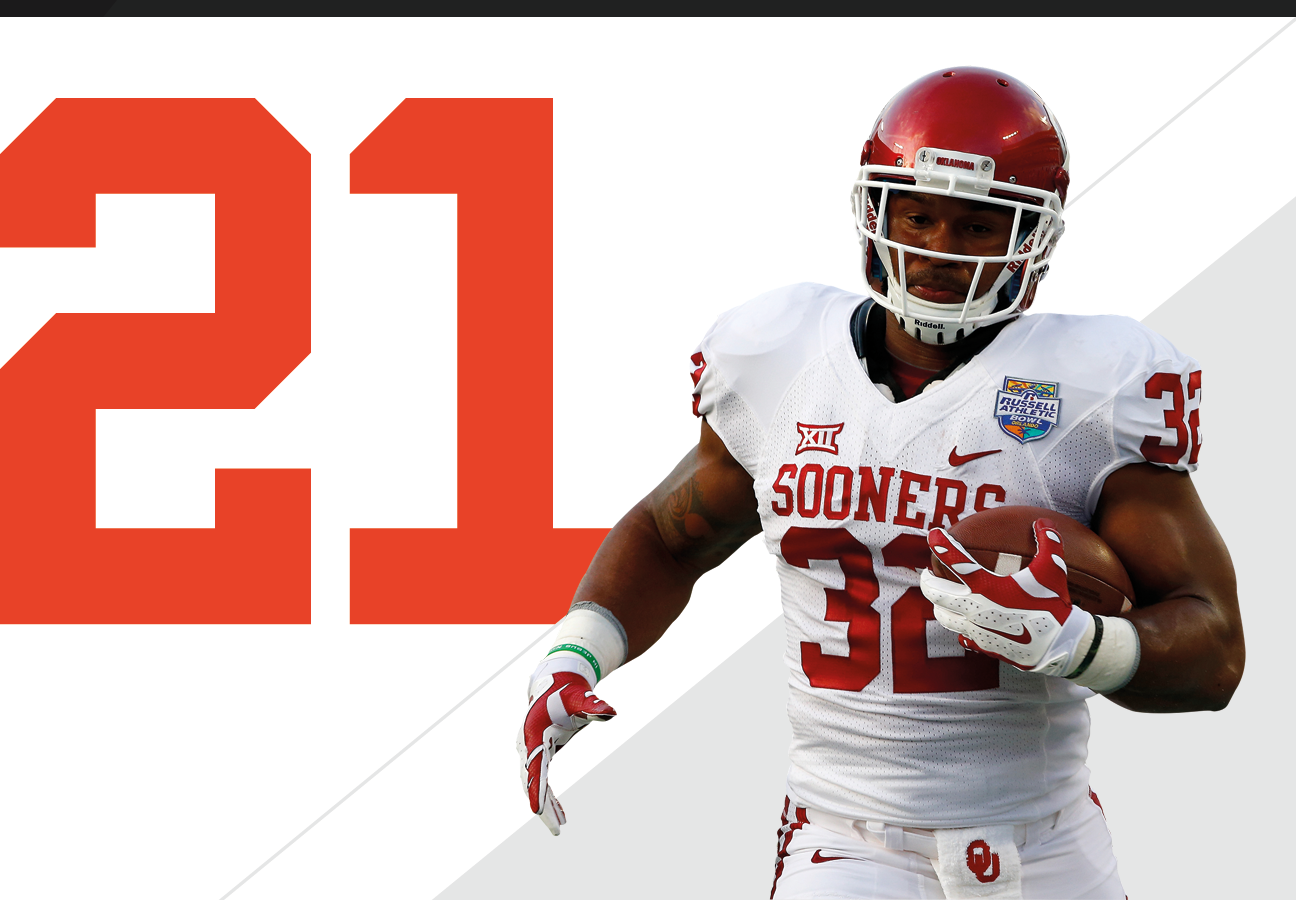 No. 21: Oklahoma
The Sooners may not quite have the horsepower to get to the CFP, but Bob Stoops' bunch has talent and a renewed interest in cranking up its passing attack alongside RB Samaje Perine.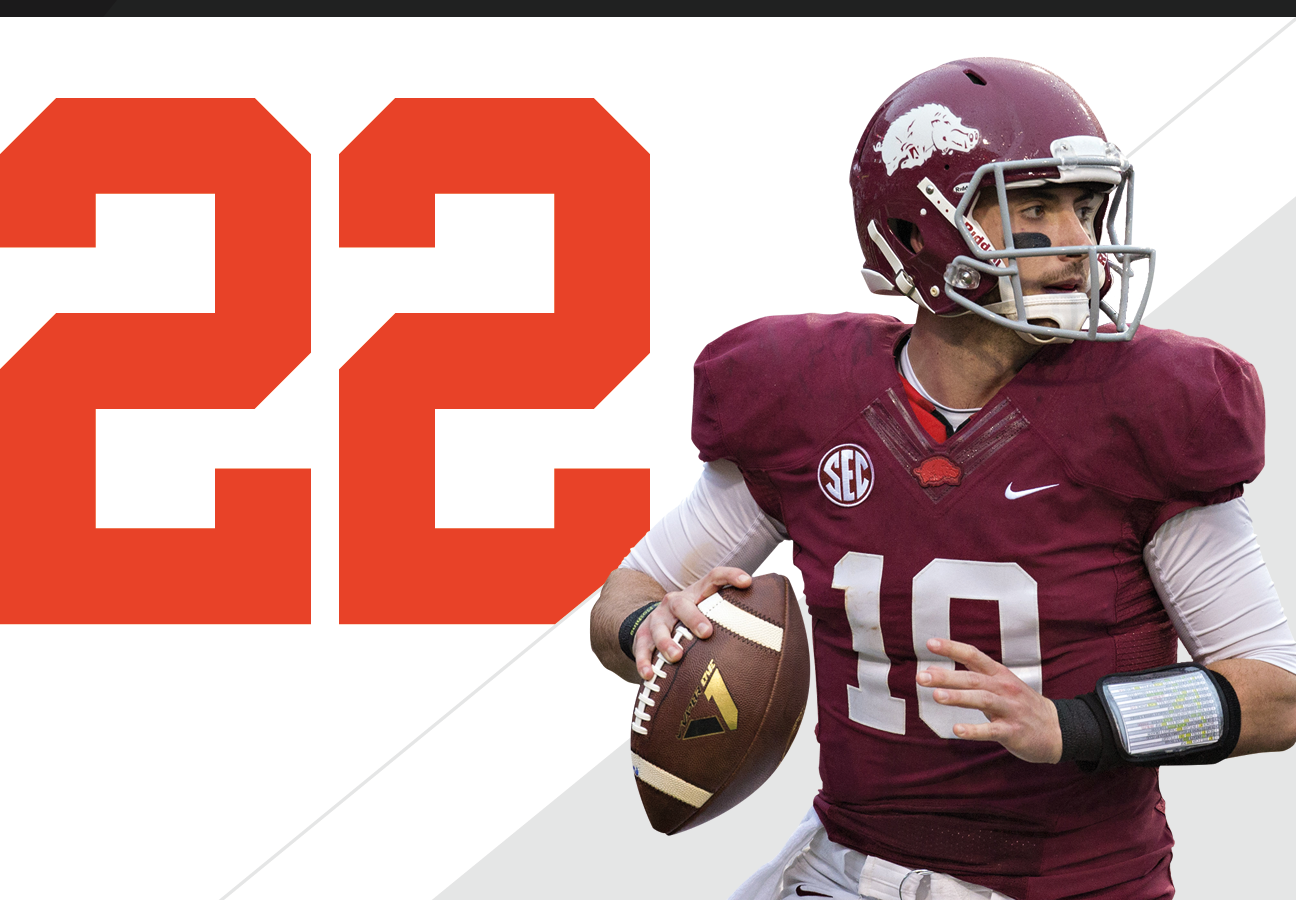 No. 22: Arkansas
Bret Bielema has the kind of offense he wants: two 1,000-yard rushers, four returning O-line starters and a fifth-year quarterback.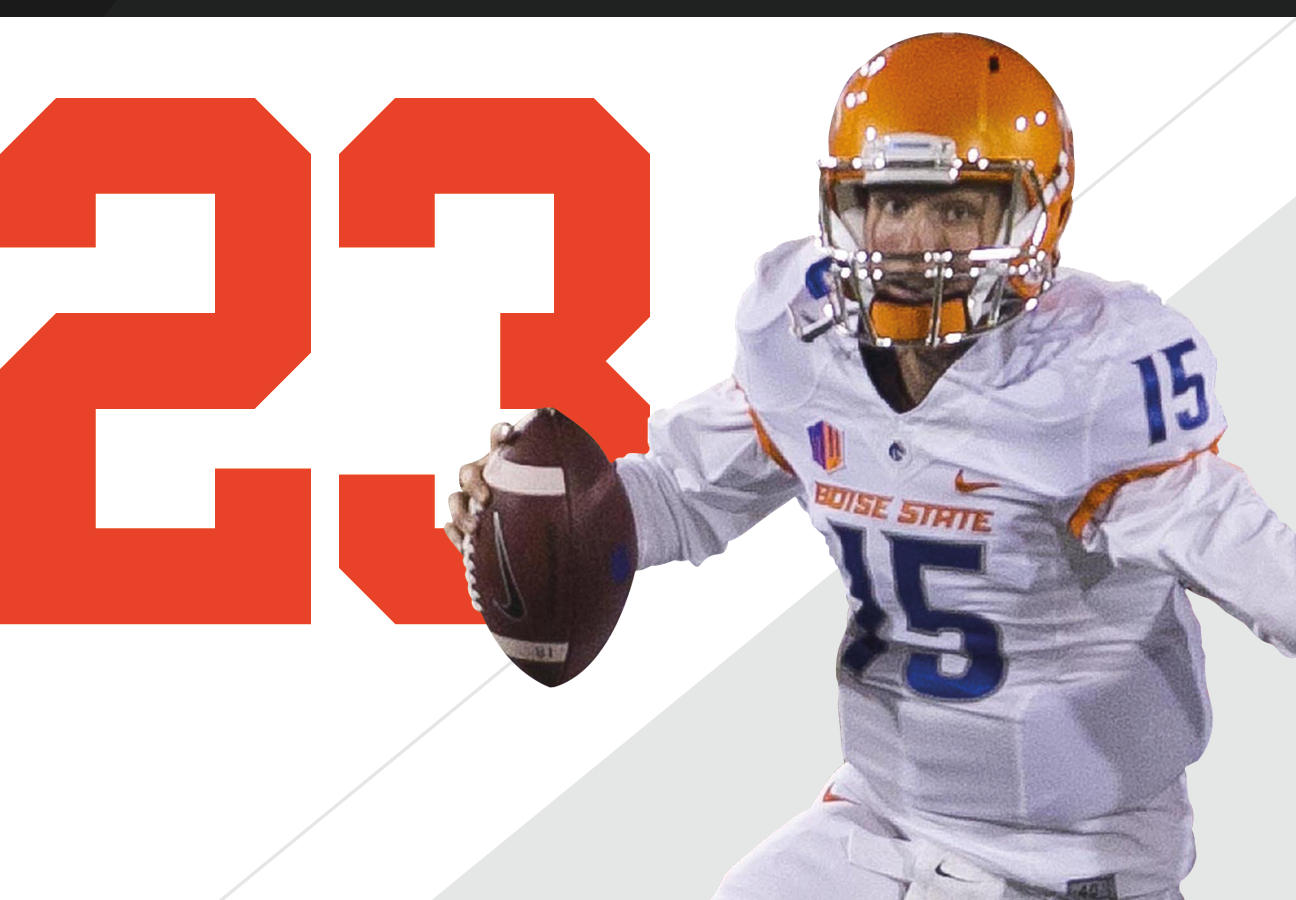 No. 23: Boise State
The Broncos won 12 games last year and, despite major departures across the board, might just win 12 more again in 2015 with new QB Ryan Finley.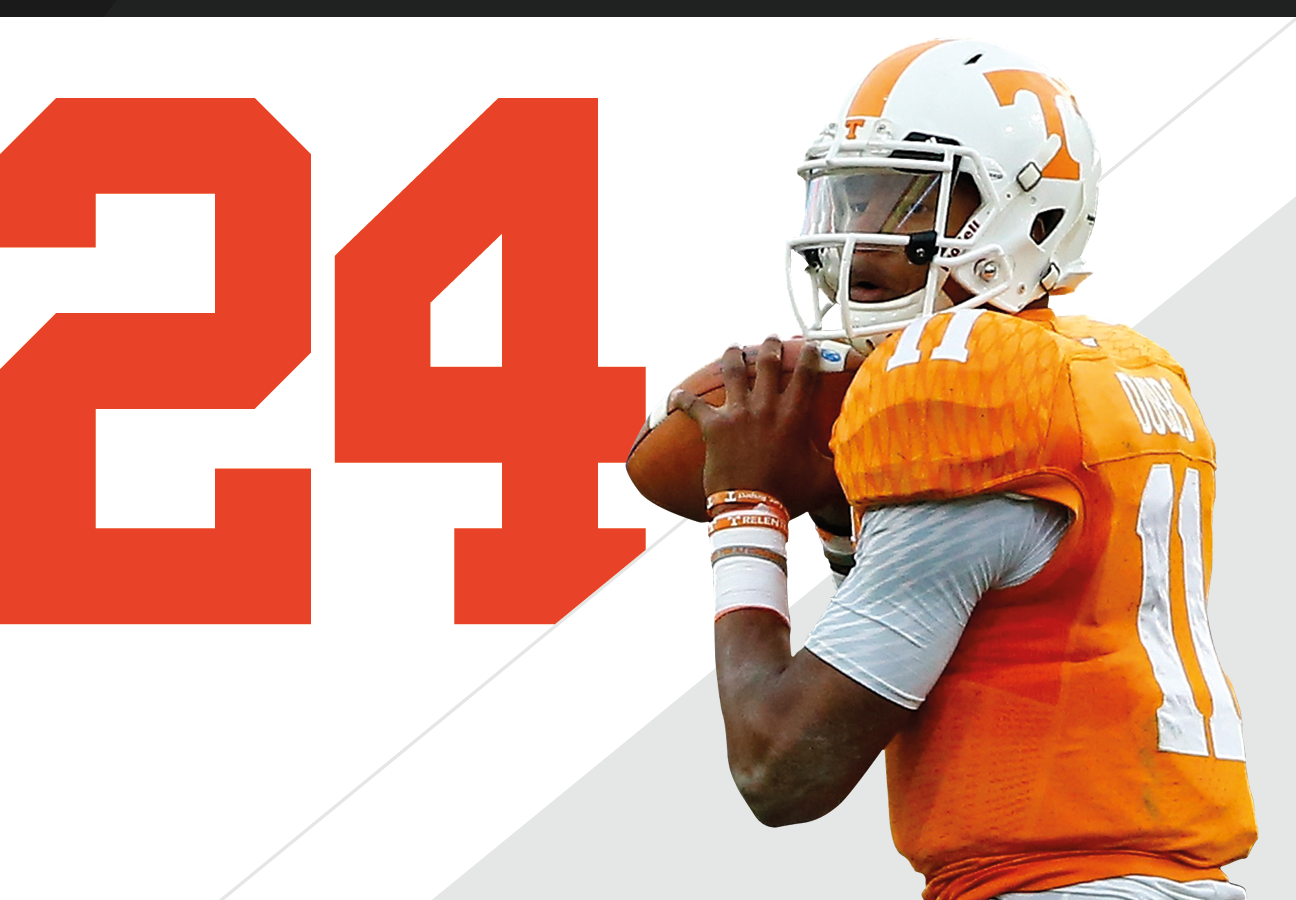 No. 24: Tennessee
There's SEC sleeper buzz surrounding the Vols, and rightfully so. Tennessee has young talent across the board. Key word: young.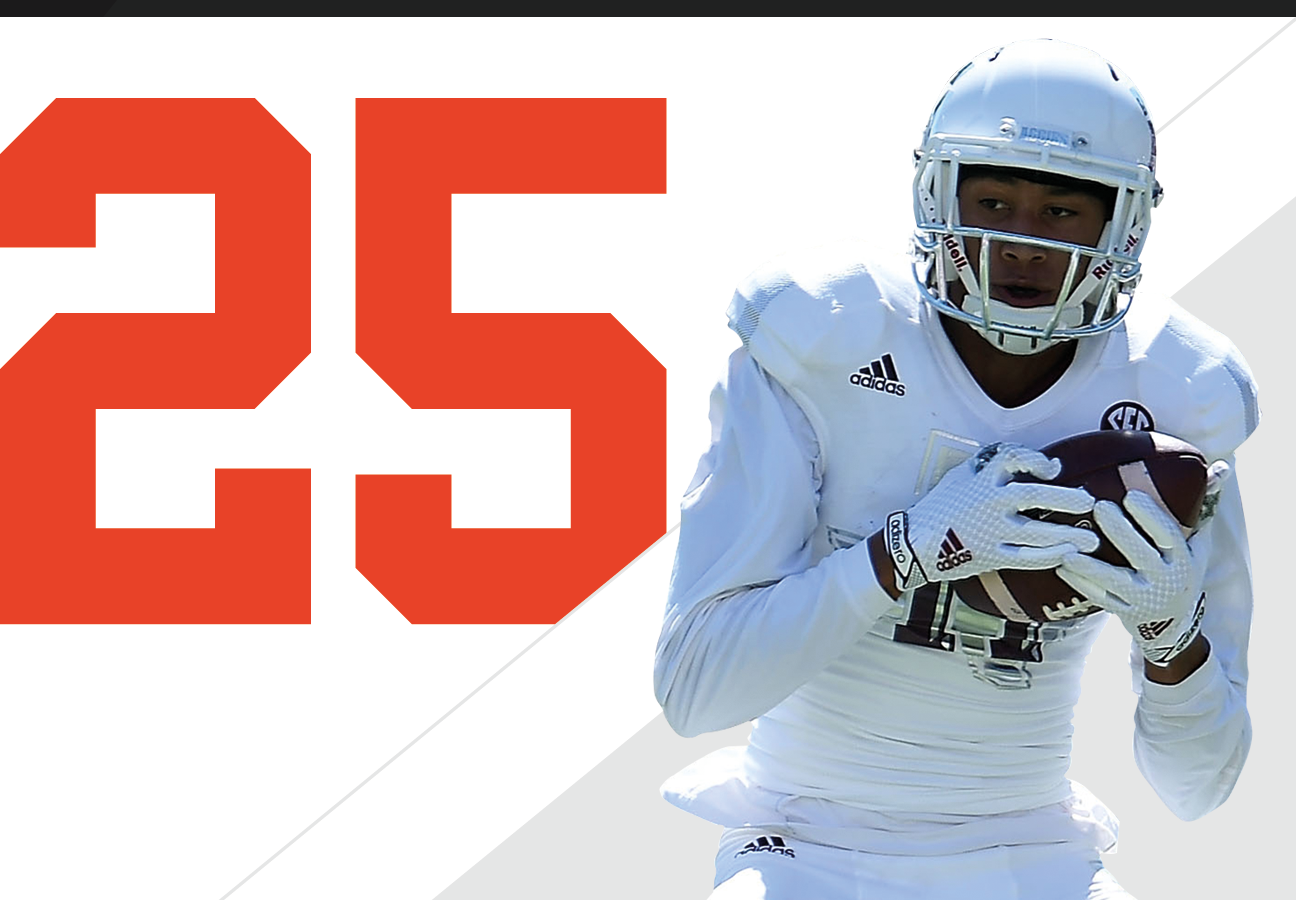 No. 25: Texas A&M
Behind QB Kyle Allen, the Aggies will put up points. Can new defensive coordinator John Chavis keep the other side off the scoreboard?
---
Top 25 voters Kevin Carter, ESPNU analyst, former Florida defensive end; Butch Davis, ESPN analyst, former coach at Miami and North Carolina; Heather Dinich, ESPN staff writer; Brad Edwards, ESPN Radio College GameDay analyst, ESPN Insider; Chris Fallica, ESPN senior researcher, "The Bear" on College GameDay; Rod Gilmore, ESPN analyst, former Stanford cornerback; Travis Haney, ESPN Insider writer; Danny Kanell, ESPN analyst, former Florida State quarterback; Chris Low, ESPN senior writer; Ivan Maisel, ESPN senior writer; Ryan McGee, ESPN senior writer; Adam Rittenberg, ESPN staff writer; Mark Schlabach, ESPN senior writer
Top 25 projections Football Power Index: FPI predicts and ranks team strength based on expected points added from offense, defense and special teams, adjusted for opponent strength. Using preseason FPI, ESPN Stats & Information has projected each team's chances to win every game on its schedule as well as its chances to take home a conference crown. Vegas odds: Each team's odds to win the national championship are provided by Westgate Las Vegas SuperBook.