This year's College Football Playoff race has a distinctly Iowa flavor.
Two of the major contenders for the four playoff spots are No. 5 Iowa and No. 7 Oklahoma. Their head coaches, Kirk Ferentz and Bob Stoops, both worked together as assistants on the 1983 Hawkeyes staff. Another member of that staff: Wisconsin athletic director and influential playoff selection committee member Barry Alvarez.
Maybe we shouldn't be surprised that three key figures in the playoff chase converged at one time in Iowa City. It's hard to find many places in college football that don't trace their way back to Iowa and Hayden Fry.
Some people create coaching trees. Hayden Fry left behind a redwood forest of coaching giants. And perhaps no staff has ever been as densely populated with talent than Fry's 1983 group. That's the year Stoops, a former Hawkeyes linebacker, became a graduate assistant, joining Ferentz, Alvarez, Bill Snyder and other greats.
Including Fry, three members from that staff are already in the College Football Hall of Fame, with Stoops and maybe Ferentz set to join them someday. Other branches of Fry's legacy include Arkansas' Bret Bielema, Texas A&M's Kevin Sumlin and Kentucky's Mark Stoops.
It's a legacy that endures. When Virginia Tech coach Frank Beamer retires at the end of the season, Stoops and Ferentz will become the longest-tenured head coaches in the FBS. They were hired in their current roles one day apart in 1998.
"If you look around at the guys who have been through here, most of us have had longevity where we're at," Ferentz said. "You kind of learned that you can look over the fence and say, 'Boy, that looks really good.' But when you've got a good thing, learn to appreciate it. I think all of us would say that's a lesson we learned here."
We caught up with eight of the 11 assistants from that landmark 1983 staff. Here are their memories, in the coaches' own words:
---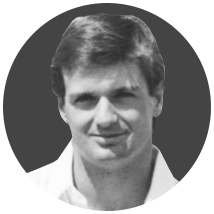 Bob Stoops
Iowa graduate assistant: 1983
Oklahoma head coach: 1999-present
Career record: 177-45
For sure, you could tell they were all pretty special on that staff. And I always felt incredibly lucky and blessed that I was able to hang around them all.
I think you have to give [Fry] the credit, that he saw in people the leadership and quality of coaches that they were. Because you don't luck out and get that many people all together at one time.
You could tell that all of them had that kind of potential. You could see that happening with them.
It is amazing to have that many guys of that caliber all together. It's very unusual and doesn't happen much.
I believe we learned from Coach Fry the value of putting down roots rather than just being quick to leave and taking any job. When you're in a good situation like that, stay with it and make the most of it. I had opportunities when I went to Florida with Coach [Steve] Spurrier after my first year [as defensive coordinator]. I didn't pursue some of them because I liked too much what I was doing.
---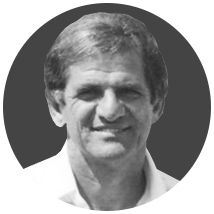 Bernie Wyatt
Iowa defensive ends coach/recruiting coordinator: 1983
Retired
We had some young guys like Barry Alvarez who were right out of high school. I had only a couple years of college coaching myself. So you don't know exactly how the chemistry is all going to work out. And it worked out very, very well.
It was a great collection of coaches and, more important, good people. We all worked together pretty well, and it ended up showing on the season records.
We had great coordinators, really great, detailed guys. Bill Snyder was a guy who would work every hour if he could stay awake. He was a perfectionist. I think he still is.
Hayden gave you enough room to do your job, but he kept the reins on you. He was a psychologist, to put it politely. He used all kinds of gimmicks and everything. He knew what he was doing. He had a reason for everything he did.
We all got along very well and took care of our jobs. If something went wrong, you wouldn't be held out on a line somewhere. We'd figure it out.
---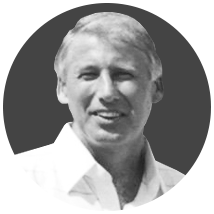 Bill Snyder
Iowa offensive coordinator/quarterbacks coach: 1983
Kansas State head coach: 1989-2005, 2009-present
Career record: 190-100-1
Inducted in College Football Hall of Fame: 2015
When I was hired at North Texas, I had been at Austin College, and before that I had come from the high school ranks of California. I had sent Hayden a notebook of our offense, and I guess he liked it.
I don't think anybody came off of a high-profile staff like the things that take place right now. So everybody had an insight to high school coaching, everybody had a passion for people as much as anything.
When you look and see all the coaches [Fry] had, I think the thing you find that would run the gamut from day one to his last coaching stint is the fact that they were all good people, that they had an immense intrinsic value system in place. I admired that about all of them.
We probably worked as well together as any staff that comes to mind. Good breeds good, and I think that's what Hayden's program did.
---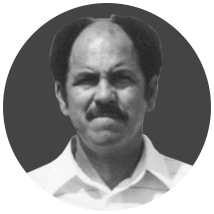 Carl Jackson
Iowa running backs coach: 1983
Iowa assistant coach: 1979-91, 1999-2008
Retired
In 1976, I was coaching high school in Texas, and [Fry] offered me a job at North Texas State. Bill Snyder and myself were hired about a week apart.
When we went to Iowa, Bob Lee came with us to coach the defensive line. But he changed his mind and left after spring ball, so we moved Dan McCarney from tight ends to defensive line, and that's when we hired Barry Alvarez from high school as our tight ends coach. So it was kind of a roundabout way that things happened.
[Fry] let you work. He let you coach. He would coach you in the meetings and things, but once you got on the field, he let you do your job. You were responsible. Everybody had some ownership in what was going on. Some head coaches try to coach everything, and you can't do it that way. Coach Fry would let you coach your position. But he expected results.
---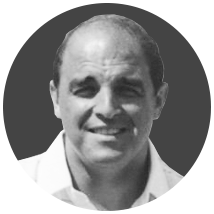 Barry Alvarez
Iowa linebackers coach: 1983
Wisconsin head coach: 1990-2005
Career record: 119-74-4
Wisconsin athletic director: 2004-present
Inducted in College Football Hall of Fame: 2010
I came out of high school. I was coaching at Mason City High School in Iowa (when Fry hired him in 1979). Bill Snyder was at Austin College (when Fry hired him at North Texas).
When we hired Kirk [Ferentz], I happened to be on duty that week. Coach had said we need somebody with experience. Kirk was 23 years old, a graduate assistant at Pitt. I'm thinking, "He doesn't have much of a shot." But he went in and Hayden liked him. Again, that's a good job by Hayden recognizing some ability, giving a young guy a chance.
One thing a lot of us probably use a lot of is (Fry's) day-to-day organization. He's a former Marine, very organized, and he had some very strong beliefs how he ran things. Most of us probably took the blueprint, changed a few things, but for the most part used that blueprint.
Everyone really respected one another. Everybody did their job. Everybody recruited hard. We all got along well. I was asked one time, "I bet that was a very interesting staff meeting." Let me tell you one thing: There was never any doubt who the boss was. Hayden ran a tight ship.
No one was really looking to leave. Hayden wouldn't let any other coaches visit [in the offseason]. We turned it around, we were winning and we all liked it in Iowa City. I think I was the first one to leave [for an assistant job at Notre Dame in 1987].
That staff was a prime example of a bunch of guys who got along, respected one another and did their job. No one stepped on anybody's toes. Nobody questioned anybody else. We really worked well together, and it showed you what a group of leaders can do.
There were a lot of strong individuals in there, but the guy at head of table was running it.
---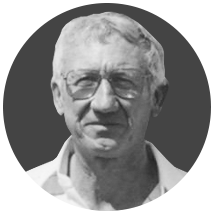 Bill Brashier
Iowa defensive coordinator: 1983
Assistant coach to Fry for 28 years
They were all guys that were just starting in their careers. They all knew they wanted to coach and go as far as they go, but they were just starting.
You could tell they were very conscientious and knew what they were doing, but they had not had a chance to really prove themselves in the arena. It wasn't like they came with a long list of what they'd done and where they'd been. They were just a bunch of young guys starting out.
Hayden knew one way, and it was his way. That's what he taught.
Alvarez: Coach Brashier was maybe as strong as anybody on that staff. He was way ahead of his time defensively, and players loved to play for him.
McCarney: The smartest one of the whole bunch was Bill Brashier. He never was a head coach, but you talk about a helluva football coach. There is always some glue guys who hold a staff together besides the head coach, and Bill Brashier was that guy.
Ferentz: I always told anyone who would listen that Bill Brashier was as good a coach I've worked around at any level. To me, he's in the same class as Bill Belichick and Nick Saban.
---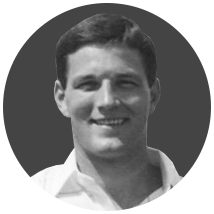 Kirk Ferentz
Iowa offensive line coach: 1983
Maine head coach: 1990-92
Iowa head coach: 1999-present
Career record: 125-85
I came out here in 1981, really not knowing anything about Iowa. Barry [Alvarez] picked me up at the airport, and he'd be embarrassed to be driving that kind of car now. The only thing I knew about Hayden Fry was that he was a squared-jawed Texan and an ex-Marine. By time I left, there was nothing I wanted more than to coach at the University of Iowa.
We were all kind of like mutts or Heinz 57s -- none of us were big recruits. None of us had big résumés. Whether it was selecting people on the staff or players, [Fry] could see things other people can't see. I think he's the only guy who could have done what he did at that time at Iowa.
We were just coaching. Nobody was elbowing each other, jockeying for position, the stuff you see sometimes. I've seen it a lot historically. And there wasn't any of that.
Bob Stoops and I were hired [at Oklahoma and Iowa, respectively, in 1999] within days of each other. ... Hayden always looked for people he felt were motivated to grow and advance. He empowered you once you went to work for him. He gave you the responsibility and expected you to take care of it.
If you'd ask any of us in 1983, I don't think any of us would think this would have happened. I remember I was in total shock when Bill Snyder took the Kansas State job.
---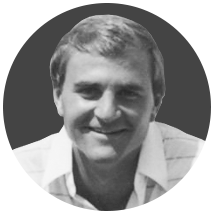 Dan McCarney
Iowa defensive line coach: 1983
Iowa State head coach: 1995-2006
North Texas head coach: 2011-2015
Career record: 79-116
It was such an amazing group of people. Coach probably saw things in all of us that we didn't even see in ourselves.
He had such an ability to empower you. He had what he expected, what needed to get done, but he let you do it in your own personality.
I don't remember one time in 11 years him ever chewing one of us out individually. He's say things like, "A couple of you guys better get your butts in gear and do a better job of recruiting." And of course you are you thinking, "Well, who the hell are those couple of guys?" So he obviously kept everybody on edge.
None of us, I think, would have ever become a head coach if not for Hayden Fry and the opportunity he gave us.
You don't want to sit around and pat yourself on the back, but I think he just saw there was loyalty, there definitely had to be some talent there and there were guys who really responded to challenges and obstacles. I never ever wanted him to let him down, to regret hiring me.
Coach Fry would tell us, "I don't want guys on this staff who don't want to be head coaches." I don't think any of us doubted we all had that down deep, but we didn't sit around talking about it. We were too consumed with our day-to-day responsibilities.
There are only 128 Division I [FBS] head coaches in America. And to look at all of us that got opportunities to become had coaches, it's really amazing, it really is.