Imagine the college football schedule is a roulette board and you have a large stack of casino chips. Now, pick the circles where you want to place the most chips.
Remember, you're not selecting necessarily the biggest games or the fiercest rivalries or games guaranteed to shape the national title race. You're picking the games certain to carry high stakes, no matter what happens between now and kickoff. You are doing this right now, months before preseason camp begins and depth charts are finalized. Most of these contests should fall early in the season, but some later games also fit into the high-stakes category.
So what goes into a high-stakes game? It could have playoff implications for both squads. It also could feature a lengthy streak in an annual series. It could include a coach on thin ice with his fan base, needing this particular win to reach higher ground. It could start or end a critical stretch for one or both teams. Bottom line: These are the games every fan base has circled right now.
The roulette wheel is about to spin. It's time to place your bets.
Here's our list of 10 high-stakes games entering the 2016 season.
10. USC at Stanford, Sept. 17
What's at stake: USC did Clay Helton no favors in his first season as permanent coach, opening with defending national champion Alabama in Arlington, Texas, and following with a Week 3 trip to The Farm. A 1-2 start would raise serious concerns about Helton with remaining road games against Utah, Arizona, Washington and UCLA. Stanford thumped USC 41-22 in last year's Pac-12 championship game, as Christian McCaffrey amassed 461 all-purpose yards. Speaking of McCaffrey, this will mark his first Heisman showcase opportunity. Although it's a cross-division matchup, it starts a key stretch for Stanford, which then visits UCLA and Washington. If the Cardinal are indeed the Pac-12 favorites and a playoff contender, they need to show it against an always talented Trojans team.
9. Penn State at Pitt, Sept. 10
What's at stake: The rivals meet for the first time since 2000, but the rancor remains, thanks in part to some superb subtweeting by both coaching staffs in recent years. But this game makes the list primarily because of what it means for Penn State's third-year coach James Franklin. The initial zest about Franklin's hiring has waned as he has yet to record a signature victory in Big Ten play. Penn State opened the 2015 season with its first loss to Temple in 74 years. While a loss to Pitt isn't as bad optically, the Lions couldn't stake much claim to the state, and Franklin's future immediately would become a hot topic. A Pitt win would continue to generate enthusiasm for Pat Narduzzi's program.
8. UCLA at Texas A&M, Sept. 3
What's at stake: Kevin Sumlin has had better offseasons. After dealing with quarterback departures, coaching turnover and an assistant coach's Twitter debacle, Sumlin needs something positive to happen on the field. A visit from UCLA gives the Aggies an opportunity to re-establish some confidence, especially at Kyle Field, where many other key games (Tennessee, Ole Miss, LSU) also will take place. UCLA also ended 2015 on a down note and would benefit greatly from starting with a victory in a raucous road setting. It's also a prime chance for Bruins quarterback Josh Rosen to put himself on the Heisman radar.
7. LSU at Auburn, Sept. 24
What's at stake: It's really about the coaches here. LSU's Les Miles and Auburn's Gus Malzahn both enter pivotal seasons, needing to improve upon mostly disappointing 2015 campaigns. Both face earlier tests with LSU opening against Wisconsin at Green Bay's Lambeau Field, and Auburn hosting Clemson and Texas A&M. A possible second or third loss before the end of September would be tough for either coach to overcome. Auburn hired defensive coordinator Kevin Steele from LSU to rehabilitate a defense that surrendered 228 rushing yards to Leonard Fournette in last year's meeting at Tiger Stadium.
6. Oklahoma vs. Houston, Sept. 3
What's at stake: If a Group of 5 team is going to break through and make it to the College Football Playoff, it will need a résumé that includes at least one nonconference win over a perennial national contender. Right out of the gate, Tom Herman and his Cougars get a chance to prove they belong in the conversation when they take on the Sooners at NRG Stadium. It's the only game of the opening weekend matching two teams who finished in the top 10 of the final AP poll a year ago. There's less at stake for Oklahoma, which hosts Ohio State two weeks later. But the Sooners would have no CFP margin for error with a loss to Houston.
5. Washington at Oregon, Oct. 8
What's at stake: The buzz is building again in Seattle, but everyone knows Washington won't be back until it beats Oregon. The Dawgs continue to be dogged by the Ducks, with 12 consecutive losses to Oregon, as celebrated through the hashtag #LastTimeUWBeatUO. Although Washington hosts defending Pac-12 champion Stanford eight days earlier, it has a bigger hump to get over against the Ducks at Autzen Stadium. The Ducks, meanwhile, are looking to bounce back after losing four games last season, and the heat will turn up on coach Mark Helfrich if he can't continue the win streak against Washington. Although both teams should challenge Stanford in the Pac-12 North, the winner of their contest receives a significant emotional boost.
4. Michigan at Michigan State, Oct. 29
What's at stake: We didn't include Michigan-Ohio State on the list, partly because both first must visit East Lansing. This is especially big for Michigan, and not just because of how last year's game ended. The Wolverines should enter Spartan Stadium at 7-0, as they play six of their first seven at the Big House. Harbaugh Mania should be in full effect, but another loss to MSU, which has won three straight and seven of the past eight meetings, would affirm that the Wolverines aren't quite there under coach Jim Harbaugh and the Spartans remain the state's best program. MSU is fighting the seemingly annual perception that it will backslide, but another win against Michigan likely will put the Spartans in the driver's seat for another Big Ten East division title.
3. Ohio State at Michigan State, Nov. 19
What's at stake: Even with a roster full of NFL draft picks, Ohio State couldn't beat Michigan State at home last season. The loss still stings in Columbus, as it cost the Buckeyes a chance to repeat as national champions. The Spartans also beat the Buckeyes in the 2013 Big Ten championship game and have won three of the past five in the series. MSU is still smarting from a beating of its own after being trounced by Alabama in the playoff last season. Nonetheless, Mark Dantonio has elevated Michigan State to national prominence, and another win over Urban Meyer and the Buckeyes would go a long way toward turning the Big Ten throne a distinct shade of green.
2. Clemson at Florida State, Oct. 29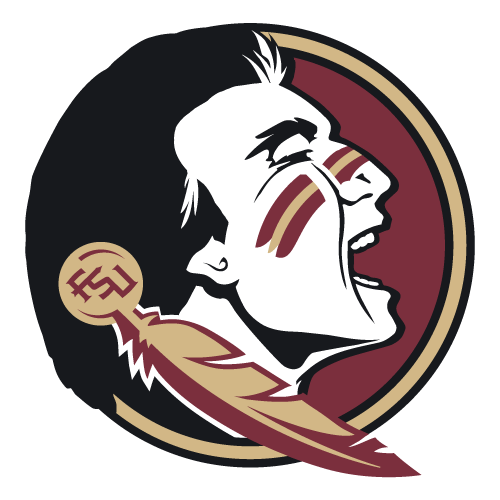 What's at stake: Even in late May, it's tempting to label this an elimination game in the College Football Playoff chase, even though the teams don't square off until late October. The ACC hasn't received a surplus of respect. In other words, a one-loss team in the ACC could be hard-pressed to get much love from the committee, which makes this game all the more important. Clemson managed to end its drought against FSU last season after three straight defeats, but the Tigers haven't beaten the Seminoles in Tallahassee since 2006 when it was an all-Bowden affair. Bobby Bowden was coaching FSU and son Tommy Bowden coaching Clemson. Now it's the Dabo and Jimbo Show.
1. Florida at Tennessee, Sept. 24
What's at stake: All Jim McElwain did in his first season at Florida, despite some serious shortcomings on offense, was go out and win the SEC's Eastern Division championship. And, yes, that means Florida beat Tennessee for the 11th straight time. The Vols last beat the Gators four head coaches ago in a rivalry that hasn't been much of one for the past decade. Butch Jones has been steadily building back Tennessee's program, and his roster certainly looks the part with returning playmakers and experience. But the reality is that Florida has found a way to win this game over the years, and Tennessee has found a way to lose it. If the Vols don't change that trend this season in Knoxville, there will be massive avalanche on Rocky Top.