Freshman wide receiver Tren'Davian Dickson is the latest to announce his intention to transfer from Baylor. The new frontrunner for his services may be the Houston Cougars, reports Max Olson. Dickson told ESPN he has already returned home to Navasota, Texas, in the wake of Baylor's sexual assault scandal.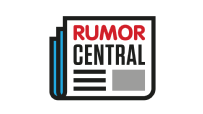 Last November, Dickson flipped his commitment from Texas to Baylor. He then enrolled at Baylor in January and participated in spring practices. He is one of seven members of the Bears' 2016 class that has recently opted to leave. Dickson's situation is more complicated than others, notes Olson. Since Dickson has already joined the team, he must sit out the 2016 season and Baylor has the right to restrict his transfer options.
"The former ESPN 300 recruit said he was told the staff will not permit him to transfer to another Big 12 program," writes Olson. If Baylor stands by its restriction, that would rule out Texas, which Dickson had at one time committed to.
When Dickson flipped his commitment to Baylor, ESPN analyst Tom Luginbill described him as "athletic and lean" with "a lot of natural playmaking instincts." Houston may be a good fit for Dickson because its top two receivers from last season will be gone by 2017-18. The Cougars must replace leading receiver Demarcus Ayers this fall after he was drafted by the Pittsburgh Steelers. Chance Allen, the Cougars' No. 2 receiver last year, enters his senior season and will be gone by the time Dickson is eligible to play for Houston.