What is #CFBrank?
#CFBrank is the Twitter hashtag to use if you want to get involved in the discussion or just follow along.
How did we rank the players?
We asked 32 of ESPN's college football writers, editors and analysts to rate players on a scale of 0-10 based on their on their expected contributions for the 2016 season.
---
100-91 | 80-71 | 70-61 | 60-51 | 50-41 | 40-31 | 30-21 | 20-11 | 10-1
---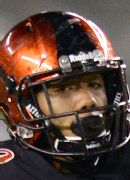 Donnel Pumphrey
San Diego State Aztecs
Senior | Running Back
Score: 7.00
Last year's Mountain West Conference Offensive Player of the Year might be flying under the radar in a season that's expected to be loaded with elite runners. But his 1,653 rushing yards and 17 touchdowns are anything but pedestrian. He's a few hundred yards shy of breaking Marshall Faulk's school record for all-time rushing yards (he's sitting on 4,272) and probably will be the Mountain West's all-time rushing leader by the end of the season.
---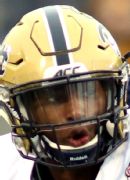 Jordan Whitehead
Pittsburgh Panthers
Sophomore | Defensive Back
Score: 7.01
Last season, Whitehead became the first defensive player to win the ACC's rookie-of-the-year honors in 19 years. He had 109 tackles, six TFLs and six breakups. And he isn't just limited to defense: Whitehead was a rusher and receiver at times, tallying 132 yards of offense and two touchdowns.
---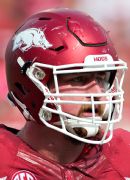 Dan Skipper
Arkansas Razorbacks
Senior | Offensive Lineman
Score: 7.02
At 6-foot-10, 322 pounds, Skipper might be the tallest player in the SEC. But he's also one of the league's best offensive linemen. The senior moved from left to right tackle last year, and as a result, he finished second on the team with a 83 percent offensive grade over 900 snaps.
---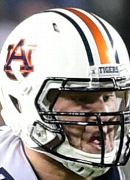 Braden Smith
Auburn Tigers
Junior | Offensive Lineman
Score: 7.03
After starting all 13 games last year, Smith emerged as one of Auburn's most dependable offensive linemen. The 6-foot-6, 300-pound junior has already made an impression on new offensive line coach Herb Hand, who wants to take Smith's game to an elite level.
---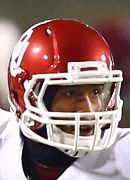 Jordan Thomas
Oklahoma Sooners
Junior | Cornerback
Score: 7.04
Opposing coaches, conference-wide, respect Thomas in ways that other returning Big 12 defenders would envy. A lock-down cornerback in a league that produces elite receivers with ease, Thomas gives Oklahoma's defense a valuable asset to build around as it creates a foundation for another playoff run.
---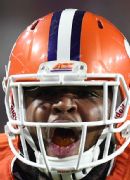 Christian Wilkins
Clemson Tigers
Sophomore | Defensive Tackle
Score: 7.05
A year ago, Wilkins had 33 tackles, two sacks, developed as one of the locker-room leaders for Clemson and, oh by the way, was the receiver on a fake punt in the Orange Bowl that helped propel the Tigers to the national championship game. Not bad for a backup defensive tackle. This year, Wilkins steps out of the shadows and into a crucial role on Clemson's line.
---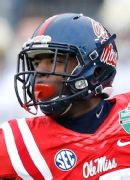 Tony Conner
Ole Miss Rebels
Senior | Safety
Score: 7.06
After finishing among the team leaders in tackles as both a freshman and a sophomore, Conner's junior season was cut short when he tore his meniscus in Week 3 against Alabama. However, the Ole Miss safety says he'll be 100 percent by the time the Rebels open fall camp.
---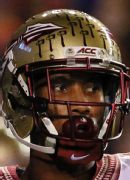 Travis Rudolph
Florida State Seminoles
Junior | Wide Receiver
Score: 7.07
Throughout spring Seminoles coach Jimbo Fisher showered Rudolph with praise. Fisher demands consistency from his receivers, and Rudolph provided it in a breakout spring. He proved himself as an irreplaceable commodity in spring drills, so Fisher kept him in a non-contact jersey to make sure he was ready for the season.
---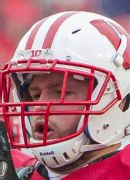 Vince Biegel
Wisconsin Badgers
Senior | Linebacker
Score: 7.08
The alpha-dog on a stacked Badgers linebacker corps, Biegel appears set for a monster senior year. He was a third-team All-Big Ten pick last season playing opposite conference linebacker of the year Joe Schobert. Now, it's Biegel's turn to wreak havoc -- and he is especially motivated to show why he's worthy of first-team consideration.
---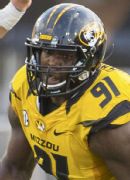 Charles Harris
Missouri Tigers
Junior | Defensive Lineman
Score: 7.09
The injury to teammate Harold Brantley last year paved the way for Harris, who emerged as one of the more disruptive players in the SEC. He finished second in the conference with 18.5 tackles for loss and also had seven sacks. He already has said he's aiming for 15 sacks this year.
---
100-91 | 80-71 | 70-61 | 60-51 | 50-41 | 40-31 | 30-21 | 20-11 | 10-1
---
Voters: Andrea Adelson, Edward Aschoff, Brian Bennett, Kyle Bonagura, David Ching, Heather Dinich, Matt Fortuna, Kevin Gemmell, David Hale, Travis Haney, Brock Huard, Chantel Jennings, Sharon Katz, Sam Khan Jr., David Lombardi, Chris Low, Tom Luginbill, Ivan Maisel, Ryan McGee, Erik McKinney, Ted Miller, Dan Murphy, Max Olson, Greg Ostendorf, Adam Rittenberg, Alex Scarborough, Jared Shanker, Mitch Sherman, Phil Steele, Jake Trotter, Tom VanHaaren, Austin Ward