What is #CFBrank?
#CFBrank is the Twitter hashtag to use if you want to get involved in the discussion or just follow along.
How did we rank the players?
We asked 32 of ESPN's college football writers, editors and analysts to rate players on a scale of 0-10 based on their expected contributions for the 2016 season.
---
100-91 | 90-81 | 80-71 | 70-61 | 60-51 |50-41 | 40-31 | 30-21 | 20-11 | 10-1
---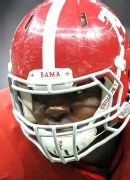 Cam Robinson
Alabama Crimson Tide
Junior | Offensive Tackle
Score: 8.97
With Laremy Tunsil off to the NFL, Robinson is now the most talented offensive lineman in the league. A likely future first-round draft pick, the 6-foot-6, 327-pound former five-star prospect and Freshman All-American enters what's likely to be his final season at Alabama.
---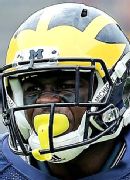 Jabrill Peppers
Michigan Wolverines
Sophomore | Linebacker
Score: 8.98
Peppers might be the most versatile player in college football this season. Michigan coach Jim Harbaugh said the only player whom he has coached with the same ability to learn on the fly as the sophomore linebacker was Andrew Luck. That football intelligence combined with freakish athleticism is a scary combination.
---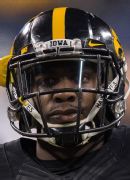 Desmond King
Iowa Hawkeyes
Senior | Cornerback
Score: 9.03
Iowa was thrilled when the 2015 Jim Thorpe Award winner decided to return for his senior season. King tied the school record with eight interceptions last year, ranking second in the FBS in that category. The four-year starter is a lockdown cornerback who's crucial to the Hawkeyes' success.
---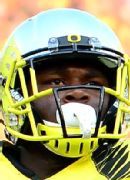 Royce Freeman
Oregon Ducks
Junior | Running Back
Score: 9.14
Freeman is a fast back, just like all Ducks runners seem to be. But what sets him apart is size: At more than 230 pounds, Freeman mixes that athleticism with enough brute force to topple defenders. That combination makes him a yardage machine and one of college football's bona fide weapons.
---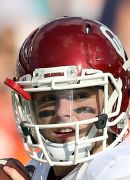 Baker Mayfield
Oklahoma Sooners
Junior | Quarterback
Score: 9.21
A superb leader and big-time playmaker, Mayfield's 2015 season included 3,700 passing yards and 43 total touchdowns as he won Big 12 Offensive Player of the Year honors. Now, with a year in Lincoln Riley's offense under his belt, Mayfield could be even better in 2016.
---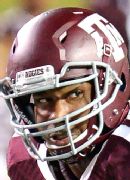 Myles Garrett
Texas A&M Aggies
Junior | Defensive Lineman
Score: 9.59
Arguably the nation's best pass-rusher, Garrett, who combines exceptional speed, athleticism and strength, has 24 sacks and 33.5 tackles for loss in two years of work in College Station. Garrett's sack numbers are tied for the most in FBS the past two years, but his sack goal for 2016 is 20.
---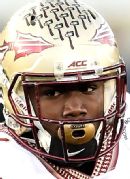 Dalvin Cook
Florida State Seminoles
Junior | Running Back
Score: 9.60
It's not a runaway that Deshaun Watson is the ACC's best player as Cook garnered preseason offensive player of the year votes from conference coaches. No player had as many explosive plays as Cook last season, and this upcoming fall he will be running behind a seasoned offensive line.
---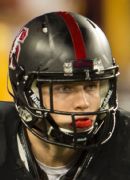 Christian McCaffrey
Stanford Cardinal
Junior | Running Back
Score: 9.90
He's the most versatile player in the nation. Last season, McCaffrey shattered Barry Sanders' single-season NCAA all-purpose yardage record, dazzling at running back, receiver, returner and even quarterback (on two touchdown passes). The scariest part is that he did all that as a 19-year old; word is that McCaffrey is faster and stronger now.
---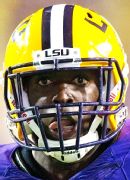 Leonard Fournette
LSU Tigers
Junior | Running Back
Score: 9.97
The question is not whether Fournette belongs around the top of this list -- he obviously does -- it's how he possibly tops his unbelievable sophomore season. Fournette rushed for 1,953 yards (second all-time in the SEC) and led the nation with 162.8 rushing YPG. Can he claim a Heisman Trophy as an encore?
---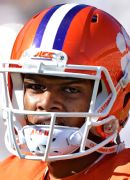 Deshaun Watson
Clemson Tigers
Junior | Quarterback
Score: 9.98
Here's the list of quarterbacks in college football history with 4,000 yards passing and 1,000 yards rushing in the same season: Watson. That's it. The Clemson QB confounded defenses all season in 2015, accounting for 47 touchdowns en route to an ACC title and a trip to the national championship game. Watson enters 2016 as one of the favorites to win the Heisman Trophy.
---
100-91 | 90-81 | 80-71 | 70-61 | 60-51 |50-41 | 40-31 | 30-21 | 20-11 | 10-1
---
Voters: Andrea Adelson, Edward Aschoff, Brian Bennett, Kyle Bonagura, David Ching, Heather Dinich, Matt Fortuna, Kevin Gemmell, David Hale, Travis Haney, Brock Huard, Chantel Jennings, Sharon Katz, Sam Khan Jr., David Lombardi, Chris Low, Tom Luginbill, Ivan Maisel, Ryan McGee, Erik McKinney, Ted Miller, Dan Murphy, Max Olson, Greg Ostendorf, Adam Rittenberg, Alex Scarborough, Jared Shanker, Mitch Sherman, Phil Steele, Jake Trotter, Tom VanHaaren, Austin Ward