Expectations were high for Week 3 of the college football season, and we may have underrated what was on the horizon.
Louisville shook up the top of our Power Rankings with a blowout win against Florida State. Ohio State held serve in a tough shootout at Oklahoma. And Houston pulled away from Cincinnati in a serious road test.
Here's how things shook out in this week's top 25.
Power Rankings voters: Edward Aschoff, Butch Davis, Heather Dinich, Brad Edwards, Chris Fallica, Rod Gilmore, Danny Kanell, Chris Low, Ivan Maisel, Ryan McGee, Adam Rittenberg, Mark Schlabach | How they voted
Previous rankings: Week 1 | Week 2
Trending:

Week 2 ranking: 1
Week 3 result: Defeated Ole Miss 48-43
The Ole Miss spell has been broken, and Alabama knows it can rely on its young offensive backfield to make plays in crunch time. Freshman quarterback Jalen Hurts and sophomore running back Damien Harris emerged to complement a sometimes-leaky, playmaking defense as the Tide beat Ole Miss for the first time since 2013. After an awful start, Alabama grew up a bit, which bodes well for the future.
---
Trending:

Week 2 ranking: 3
Week 3 result: Defeated Oklahoma 45-24
Stick to the basics, Austin Kendall. And don't poke the Buckeyes' defense, especially when you're not even playing. Ohio State took out its aggression on Baker Mayfield, twice intercepting the Sooners quarterback and returning one for a touchdown. While Mayfield's Heisman stock dropped, J.T. Barrett's soared, as the quarterback led Ohio State to its 19th consecutive road win under Urban Meyer. Age is just a number. These young Buckeyes are for real.
---
Trending:

Week 2 ranking: 10
Week 3 result: Defeated Florida State 63-20
ACC sleeper? Try national title contender. Louisville is much more than Lamar Jackson highlights, although the transcendent quarterback provided a bunch more against a bewildered Florida State defense. The Cardinals are an experienced, talented, complete football team. They have put themselves right in the middle of the playoff conversation. Just don't slip up this week at Marshall.
---
Trending:

Week 2 ranking: 4
Week 3 result: Defeated Cincinnati 40-16
Houston trailed Cincinnati in the fourth quarter as an unripe offensive line struggled to protect Greg Ward Jr., who was still not 100 percent because of a shoulder injury. But Ward came alive in the fourth quarter, and so did the Cougars' defense with two pick-sixes. If Houston runs the table and reaches the playoff, its innovative defense, coordinated by Todd Orlando, could be the biggest reason.
---
Trending:

Week 2 ranking: 5
Week 3 result: Defeated South Carolina State 59-0
That's a little more like it, Clemson. Crushing South Carolina State might not help Deshaun Watson solve his existential crisis, but at least Clemson held on to the football and recorded a stress-free win. Louisville's performance will and should get Clemson's attention, but the Tigers first face a much-improved Georgia Tech team on Thursday before hosting Lamar Jackson & Co. on Oct. 1.
---
Trending:

Week 2 ranking: 7
Week 3 result: Defeated USC 27-10
At least one preseason Heisman favorite is matching the hype. Christian McCaffrey piled up 260 all-purpose yards, logging 30 carries, as Stanford kept USC at a comfortable distance in Saturday's win. Coach David Shaw expected an improved defense and has seen the results, as Stanford has surrendered only 23 points in two games. Much bigger tests await the next two weeks at UCLA and at Washington.
---
Trending:

Week 2 ranking: 6
Week 3 result: Defeated Colorado 45-28
It was just too easy for Michigan in the first two weeks. "We were never really punched in the face," tight end Jake Butt said. Colorado landed a few shots Saturday, and Michigan survived a rough first quarter to pull away. Jabrill Peppers provided lifts in all three phases in a breakout performance. The Wolverines' defense should be tested again this week against Penn State in the Big Ten opener.
---
Trending:

Week 2 ranking: 13
Week 3 result: Defeated Notre Dame 36-28
Some coaches bristle when their teams are listed as underdogs. Mark Dantonio beams. Michigan State won for the seventh time in its past 10 games as an underdog and recorded its third consecutive road win (Michigan, Ohio State, Notre Dame) as a road underdog. As great as Ohio State and Michigan have looked, the road to a Big Ten title still goes through East Lansing, where Wisconsin will be this week.
---
Trending:

Week 2 ranking: 8
Week 3 result: Defeated Portland State 41-3
The Huskies completed an easy, un-Pac-12-like nonconference schedule without any stress. Jake Browning threw three of his first four touchdown passes in the first 16 minutes as Washington stomped Portland State. Maybe Arizona provides Washington a challenge this week in Tucson, but we may not learn much about these Huskies until a Sept. 30 home showdown with Stanford.
---
Trending:

Week 2 ranking: 14
Week 3 result: Defeated Auburn 29-16
The Aggies are 3-0 for the third straight season, and the coming weeks, beginning with a showdown against Arkansas, will show whether Kevin Sumlin's team can avoid slippage. There were some promising signs Saturday at Auburn: a ferocious pass rush (four sacks) and some big-time throws from Trevor Knight. Texas A&M still has areas to improve, like its third-down conversion rate (2-of-15 at Auburn).
---
Trending:

Week 2 ranking: 9
Week 3 result: Defeated Georgia State 23-17
The Badgers' brutal stretch was supposed to begin this coming week at Michigan State, but they had to erase a fourth-quarter deficit Saturday against a Georgia State team that came to Madison allowing nearly 400 rush yards per game. Corey Clement's injury loomed large, but Wisconsin will have to be much better as it begins its Big Ten grind with consecutive trips to the state of Michigan followed by Ohio State (home) and Iowa (road).
---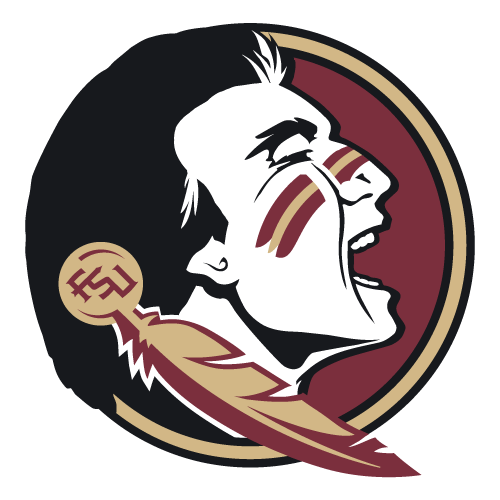 Trending:

Week 2 ranking: 2
Week 3 result: Lost to Louisville 63-20
What now? After a historic comeback in Week 1, the Seminoles absorbed a historic defeat Saturday at Louisville. Florida State's defensive problems went beyond the absence of do-it-all safety Derwin James. Not even Dalvin Cook could get anything going against a superior Louisville team. Florida State could still have a say in the ACC race, but it's hard to envision the Seminoles being a playoff contender anymore.
---
Trending:

Week 2 ranking: 12
Week 3 result: Defeated Ohio 28-19
It feels like nothing will come easily this season for the Vols. Tennessee never built a double-digit lead against Ohio, not one of the MAC's best teams, before surviving 28-19. The offensive line remains a concern, and the injuries on defense are piling up with Cam Sutton and Jalen Reeves-Maybin the latest to go down. Florida has tormented the Vols for more than a decade, and you get the sense Tennessee's season will hinge on this coming week's result in a College GameDay matchup.
---
Trending:

Week 2 ranking: 23
Week 3 result: Defeated Texas State 42-3
Forget the slow start this year. After a dramatic win at TCU, Arkansas made quick work of Texas State on Saturday. Quarterback Austin Allen (241 pass yards, 2 TDs) is gaining confidence each week, and the defense stifled a Texas State team that scored 56 in its opener. The Hogs now return to the Metroplex for a key showdown against Texas A&M, another potential sleeper in the SEC West.
---
Trending:

Week 2 ranking: 18
Week 3 result: Defeated Missouri 28-27
Kirby Smart is still undefeated at his alma mater despite another scare. Quarterback Jacob Eason had his first signature moment as a Bulldog, as his fourth-and-10 completion led to the winning touchdown at Missouri. The defense had mixed results -- five takeaways but 376 pass yards allowed. Georgia can't keep expecting to escape, especially against a desperate Ole Miss team this coming week in Oxford.
---
Trending:

Week 2 ranking: NR
Week 3 result: Defeated Appalachian State 45-10
This was significant. Yes, Miami should beat Appalachian State. But a trip to Boone, North Carolina, for the biggest home game in Appalachian State history had danger written all over it. Instead, Miami recorded its most lopsided road win since 2003. Brad Kaaya and Mark Walton lit up the scoreboard and, more significantly, Miami's young defense held Appalachian State to 10 points. Miami now enters ACC play with great confidence.
---
Trending:

Week 2 ranking: 20
Week 3 result: Defeated Mississippi State 23-20
The struggle is real for Les Miles and LSU. The Tigers built a 23-3 lead against Mississippi State thanks to solid play from new quarterback Danny Etling (215 pass yards, 1 TD, 0 INTs) and standard contributions from Leonard Fournette (147 rush yards, 2 TDs). But a sloppy finish made things very interesting at Tiger Stadium. LSU now visits an Auburn team, which has its backs -- and its coach's back -- against the wall.
---
Trending:

Week 2 ranking: 24
Week 3 result: Defeated North Texas 32-0
Tennessee isn't the only team dealing with significant injuries for this week's rivalry reunion at Neyland Stadium. Florida lost starting quarterback Luke Del Rio to a knee injury in Saturday's 32-0 win against North Texas. Del Rio is unlikely to play at Tennessee, meaning Purdue transfer Austin Appleby will get the nod. Florida will lean on a defense that allowed only 53 yards, a team record, in the North Texas win.
---
Trending:

Week 2 ranking: NR
Week 3 result: Defeated Oregon 35-32
Mike Riley recorded his first signature win as Huskers coach, against Oregon, no less, and Nebraska could be turning a corner after a strong start. Quarterback Tommy Armstrong (200 pass yards, 95 rush yards, 4 total TDs) showed down the stretch Saturday why he can be one of the Big Ten's best. If "Good Tommy" continues to show up, Nebraska will challenge for the Big Ten West division.
---
Trending:

Week 2 ranking: 22
Week 3 result: Defeated Rice 38-10
Although the Bears started slowly at Rice, they pulled away behind the rushing attack and completed a standard soft nonconference schedule with a standard lopsided win. Penalties and breakdowns once again surfaced against Rice, and Baylor will need to tidy up its play for the Big 12 opener against Oklahoma State.
---
Trending:

Week 2 ranking: 11
Week 3 result: Lost to Cal 50-43
Charlie Strong has fixed the offense, but the defense, his specialty, let Texas down in its first loss of the season. The Longhorns had no answers for Cal's Davis Webb (397 pass yards, 4 TDs) or Chad Hansen (12 catches, 196 yards, 2 TDs) and fell despite rushing for 307 yards and four touchdowns. Texas has an extra week to recover before opening Big 12 play Oct. 1 at Oklahoma State.
---
Trending:

Week 2 ranking: 25
Week 3 result: Defeated BYU 17-14
The Bruins survived a tricky trip to BYU thanks to their defense, which stifled Taysom Hill and held the Cougars to 23 rush yards on 25 carries. Linebacker Jayon Brown sparked a defense that, after some hiccups early, could be hitting its stride in time for this coming week's showdown against Christian McCaffrey and Stanford. The Pac-12 South is wide open, and UCLA remains the division's most talented squad.
---
Trending:

Week 2 ranking: 19
Week 3 result: Lost to Alabama 48-43
Once again, Ole Miss built a big lead behind a hot quarterback and an active defense only to see it vanish in short order. The Rebels can play with anyone in the country, but they can't put together a complete game. Turnovers and defensive breakdowns prevented Ole Miss from a landmark third consecutive win against Alabama. If the Rebels want to contend in the SEC, they must beat Georgia at home this week.
---
Trending:

Week 2 ranking: NR
Week 3 result: Defeated Northern Illinois 42-28
It may take Ron Burgundy doing live reports from practice to get the nation to start noticing San Diego State, which won its 13th consecutive game Saturday at Northern Illinois. Star running back Donnel Pumphrey ran for 220 yards and three touchdowns as the Aztecs held off NIU. San Diego State has a week off before completing nonconference play Oct. 1 at South Alabama.
---
Trending:

Week 2 ranking: NR
Week 3 result: Defeated San Jose State 34-17
Is Utah the team to beat in the Pac-12 South? You could make the case after the Utes improved to 3-0 after a 10-sack performance at San Jose State. Utah's offense is not often pretty, but quarterback Troy Williams displayed good accuracy (20-of-28) against the Spartans. The Utes open Pac-12 play with a critical division home contest Friday against slumping USC.
---
Fell out of the rankings: Oklahoma, Notre Dame, Iowa, Oregon
Others receiving votes: Oklahoma State, TCU, Oregon, Oklahoma, North Carolina, Boise State, Notre Dame, California, North Dakota State, Iowa