Here's how things shook out in ESPN's Power Rankings for this week.
Power Rankings voters: Edward Aschoff, Butch Davis, Heather Dinich, Brad Edwards, Chris Fallica, Rod Gilmore, Danny Kanell, Chris Low, Ivan Maisel, Ryan McGee, Adam Rittenberg, Mark Schlabach | How they voted
Previous rankings: Week 1 | Week 2 | Week 3
Trending:

Week 3 ranking: 1
Week 4 result: defeated Kent State 48-0
The Crimson Tide made quick work of Nick Saban's alma mater with a 48-0 rout of Kent State, but there was still reason for concern. Sophomore running back Damien Harris had to leave the game in the first half after suffering an ankle injury. Alabama gets Kentucky at home next week before traveling to Arkansas on Oct. 8.
---
Trending:

Week 3 ranking: 2
Week 4 result: did not play
The Buckeyes were off this week after mowing through their first three opponents, including a 21-point win at Oklahoma two weeks ago. They return to action this weekend against Rutgers at home and then face Indiana at home the next weekend, meaning they're likely to be 5-0 heading into their Oct. 15 game at Wisconsin.
---
Trending:

Week 3 ranking: 3
Week 4 result: defeated Marshall 59-28
It took the Cardinals a while to get started, but they cruised to their fourth straight lopsided victory by pulling away from Marshall on the road to win 59-28. Lamar Jackson accounted for seven (yes, seven) more touchdowns, and Louisville heads to Clemson next week in a matchup of top-5 foes that could decide a playoff spot.
---
Trending:

Week 3 ranking: 4
Week 4 result: defeated Texas State 64-3
Three weeks and three blowout victories for the Cougars, who ran roughshod over Texas State in a 64-3 road rout Saturday. Greg Ward Jr. was done in the third quarter after hitting 20 of 26 passes and throwing for a pair of touchdowns. Houston will be heavily favored to remain unbeaten over the next six games before taking on Louisville on Nov. 17.
---
Trending:

Week 3 ranking: 5
Week 4 result: defeated Georgia Tech 26-7
The Tigers solved their Bobby Dodd Stadium woes by winning at Georgia Tech on Thursday night for the first time since 2003, a 26-7 victory in which the Tigers dominated the first half. They get a few extra days to prepare for their pivotal showdown with Louisville this weekend at Clemson.
---
Trending:

Week 3 ranking: 7
Week 4 result: defeated Penn State 49-10
The Wolverines just keep rolling up points and rolling up wins. They sliced through Penn State for a 49-10 victory Saturday and have scored 209 points in their first four games. They've won nine of their last 10 games dating back to last season and get Wisconsin next week at home in the most important Big Ten matchup of the season thus far.
---
Trending:

Week 3 ranking: 6
Week 4 result: defeated UCLA 22-13
The Cardinal worked the two-minute drill to perfection Saturday and drove 70 yards for the game-winning touchdown without any timeouts to win for the ninth straight time over UCLA and stay unbeaten this season. The Bruins had beaten the Cardinal at their own game for much of the night, but Stanford quarterback Ryan Burns and his receivers were brilliant on that final drive.
---
Trending:

Week 3 ranking: 11
Week 4 result: defeated Michigan State 30-6
Four weeks into the season, Wisconsin already owns a pair of wins over top-10 foes, the first time that's happened in the same season since 1964. The Badgers went into East Lansing on Saturday and punished Michigan State 30-6. They now embark on a killer grind. First up is Michigan, and after a bye week, the rest of October includes Ohio State, Iowa and Nebraska.
---
Trending:

Week 3 ranking: 10
Week 4 result: defeated Arkansas 45-24
The Aggies have always been able to score with anybody since Kevin Sumlin arrived, but now they have a championship-caliber defense. They suffocated Arkansas on Saturday, thanks to a defense that was at its best with its back to the goal line and turned the game around with a fourth-down stop of the Hogs.
---
Trending:

Week 3 ranking: 9
Week 4 result: defeated Arizona 35-28 (OT)
The Huskies looked vulnerable on defense at times in pulling out a 35-28 win in overtime against Arizona, but they're still 4-0 and get Stanford at home on Friday in the biggest game Washington has played since Chris Petersen arrived last year as head coach.
---
Trending:

Week 3 ranking: 13
Week 4 result: defeated Florida 38-28
The drought is over, and the Vols are in prime position in the SEC's Eastern Division race. They snapped an 11-game losing streak against Florida on Saturday after trailing 21-0 at one point and then reeling off 38 straight points in a dominant second half to win 38-28 and whip Neyland Stadium into a frenzy.
---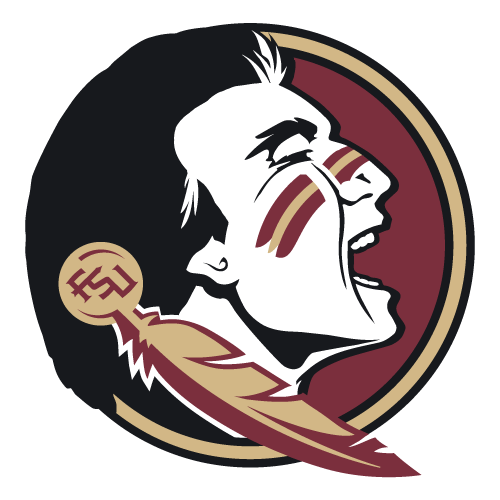 Trending:

Week 3 ranking: 12
Week 4 result: defeated South Florida 55-35
After an inauspicious start to the game, Florida State blew past South Florida for a 55-35 blowout win. The game was tied at 14 at one point, but Dalvin Cook got going with a career-high 267 rushing yards, and the Seminoles were able to get some of that bitter taste out of their mouths from their lopsided loss to Louisville the week before.
---
Trending:

Week 3 ranking: 20
Week 4 result: defeated Oklahoma State 35-24
The news off the field hasn't been any fun for Baylor, but the Bears remained one of only two Big 12 unbeatens on Saturday with a win over Oklahoma State. With its next two games coming against Iowa State and Kansas, Baylor could easily be 6-0 when it travels to Texas on Oct. 29.
---
Trending:

Week 3 ranking: 19
Week 4 result: defeated Northwestern 24-13
The Huskers passed their first road test with a 24-13 win over Northwestern, as quarterback Tommy Armstrong Jr. continues to find his niche in the Nebraska offense. He rushed for a career-high 132 yards, a role that has expanded in Mike Riley's second season in charge. The Huskers have now won seven of their last eight games going back to last season.
---
Trending:

Week 3 ranking: 16
Week 4 result: did not play
The Hurricanes dive into ACC play this coming weekend against Georgia Tech in Atlanta. They were off this past Saturday after giving up a total of 23 points in their first three games. If Miami can win at Georgia Tech, it would set up a showdown with Florida State on Oct. 8 in Miami.
---
Trending:

Week 3 ranking: 23
Week 4 result: defeated Georgia 45-14
The problem for the Rebels had been protecting leads. They led Florida State by 22 points and couldn't hold on and led Alabama by 21 points and still lost. On Saturday, they jumped out to a 45-0 lead on Georgia and won easily, 45-14, in a game that could turn their season around after a tough start.
---
Trending:

Week 3 ranking: 25
Week 4 result: defeated USC 31-27
For the second straight season, the Utes are 4-0, the first time that has happened since they started 4-0 for three straight seasons from 1928 to '30. They rallied to beat USC in the final seconds and have now won 15 of their past 21 games that have been decided by seven points or fewer.
---
Trending:

Week 3 ranking: 8
Week 4 result: lost to Wisconsin 30-6
Just a week after winning at Notre Dame, Michigan State uncharacteristically turned the ball over four times, including a fumble returned 66 yards for a Wisconsin touchdown, and the Spartans suffered their worst home loss since 2009, a 30-6 setback that saw Michigan State implode in the fourth quarter.
---
Trending:

Week 3 ranking: 14
Week 4 result: lost to Texas A&M 45-24
The Hogs ran into a Texas A&M defense that was stingy in the red zone and were repeatedly burned for long plays on defense in what was a familiar result for Arkansas in this series. It was the fifth straight loss to the Aggies, who were down 17-10 at one point before scoring 28 straight points to put the game away.
---
Trending:

Week 3 ranking: 24
Week 4 result: did not play
Donnel Pumphrey and the Aztecs had the week off but will put their 13-game winning streak dating back to last season on the line next weekend at South Alabama. The Aztecs' schedule probably works against them, but this is a team -- with a Heisman Trophy contender -- that could be looking at a 20-plus-game winning streak by season's end.
---
Trending:

Week 3 ranking: 18
Week 4 result: lost to Tennessee 38-28
The Gators collapsed in the second half against Tennessee after leading 21-3 at halftime, falling 38-28 on the road. That leaves Florida with no margin for error in the East race. The Gators hope to get starting quarterback Luke Del Rio back in a few weeks.
---
Trending:

Week 3 ranking: 21
Week 4 result: did not play
The Longhorns have had a week to figure out what went wrong out in California last weekend. Their defense unraveled in a 50-43 loss to the Bears, and coming off the bye week, they take on Oklahoma State this coming weekend in Stillwater.
---
Trending:

Week 3 ranking: NR
Week 4 result: defeated Oregon State 38-24
The Broncos went to 2-0 in the Pac-12 (OK, not really) with a 38-24 victory at Oregon State on Saturday. Two weeks earlier, Boise State beat Washington State 31-28, but now Bryan Harsin's club turns its attention to Mountain West play when Utah State comes to town this weekend.
---
Trending:

Week 3 ranking: 22
Week 4 result: lost to Stanford 22-13
The good news for the Bruins is that they're one of the best two-loss teams in college football, but they've also had chances to win both games they lost. They seemed to get a little conservative Saturday in the second half against Stanford and couldn't finish the Cardinal in a 22-13 loss.
---
Trending:

Week 3 ranking: NR
Week 4 result: defeated SMU 33-3
It had been a tough stretch for the Horned Frogs defensively, but they played their best game of the season on that side of the ball Friday night in clamping down on SMU for a 33-3 victory. They will need another performance like that this weekend, when Oklahoma comes to Fort Worth.
---
Fell out of the rankings: LSU, Georgia
Others receiving votes: Georgia, Oklahoma, Arizona State, North Carolina, West Virginia, Colorado, Auburn, North Dakota State, Virginia Tech, Western Michigan