It's out there, in the distance, taking shape with each passing day. Adrift in college football's offseason ocean for months, the 2017 season is finally in sight.
In barely three months, all of us will reach the shore.
To prepare, we're once again examining games that likely will carry significant stakes no matter what happens between now and kickoff. As last year's selections showed, these are not necessarily the biggest games or the games guaranteed to shape the College Football Playoff race. We realize the magnitude of the Florida State-Alabama opener, but neither coach is on the hot seat, and the loser of the game likely remains very much alive for the playoff chase. That's why we didn't include it. These are contests that we expect to mean a lot for teams, coaches and players. Most of these will take place early in the season, but some are later in the slate.
What qualifies as a high-stakes game? Think about a team with a long losing streak against a rival. Think about a coach entering the season on thin ice who needs a breakthrough. Think about games that launch teams into particularly challenging portions of the schedule.
Here's our list of 10 high-stakes games entering the 2017 season.
What's at stake: First-year Texas coach Tom Herman might not have a team that's ready to knock off a national-title contender such as USC on the road in Week 3, or to defeat another CFP hopeful, archrival Oklahoma, during the Red River Showdown one week before this game. But at some point in the season, Texas needs to show things will be different under Herman, who inherits a much better roster than his predecessor, Charlie Strong, did. A midseason takedown of talented Oklahoma State in Austin would provide a morale boost for Longhorns everywhere. Oklahoma State, meanwhile, should come in undefeated if it survives a Week 3 trip to Pitt. Herman is known for offense and quarterback development, but Texas must make upgrades on defense under new coordinator Todd Orlando. An Oklahoma State attack led by QB Mason Rudolph and the nation's best receiving corps will provide a great test.
What's at stake: The Washington game was where it all started to go wrong for Stanford last year. The Huskies pummeled the Cardinal 44-6 in Seattle, the first of three losses in a four-week span that effectively eliminated Stanford from the Pac-12 race. Washington, meanwhile, went on to win its first conference title since 2000 and make the College Football Playoff. Entering his fourth season at Washington, coach Chris Petersen will be looking to further validate the Huskies as the new boss of the Pac-12's North Division. But this game, which will be played on a Friday, falls right in the middle of a rugged season-ending stretch for the Huskies. They face UCLA and Oregon in back-to-back weeks before traveling to Palo Alto and then return home to face Utah and Washington State to close the season.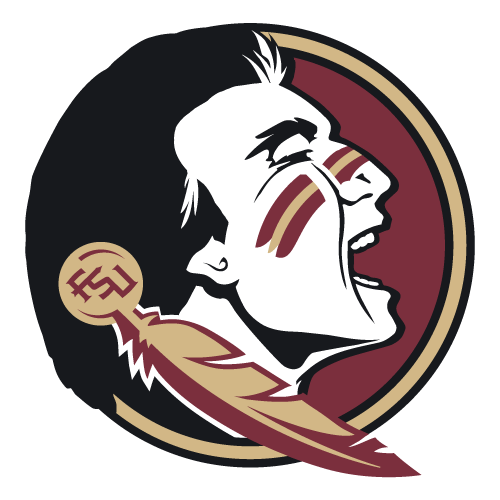 What's at stake: Few annual games on the college football calendar carry more weight than Seminoles-Tigers, which has become the de facto ACC championship game. The teams have combined for two of the past four national championships, elevating the ACC into the conversation for top conference. Florida State can lose to Alabama in the season opener. A loss to Clemson, meanwhile, would almost certainly take the Seminoles out of the title chase. It also would mark their third straight loss to the Tigers, a drought that has happened only once (2005 to 2007) since the teams began playing annually in 1992. Clemson has been virtually unbeatable in Death Valley lately, and the Tigers can show they will be fine without QB Deshaun Watson if they can take down FSU again. Although both teams play SEC schools from Alabama early on, this is the game that has the most at stake.
What's at stake: This is where it ended for former LSU coach Les Miles last year. LSU lost a gut-wrenching 18-13 game on the Plains, and Miles was fired the next day. Other than perhaps those in Ed Orgeron's closest circle, few people would have predicted when he was named interim head coach that he would get the permanent job. But here we are, and Orgeron is raring to prove that he was the right choice. The Auburn-LSU series over the years has been compelling and has produced more than a few strange, dramatic and surreal moments. There was chatter to begin last season that Auburn coach Gus Malzahn might be on the hot seat, but despite quarterback problems, Auburn managed eight wins. With Jarrett Stidham ready to go, Auburn thinks it has its quarterback issues solved. This game will go a long way toward answering that question for sure and will set the tone for Orgeron's LSU tenure.
What's at stake: Nebraska improved by three wins in Mike Riley's second season, to 9-4, but it sure didn't feel like it after the Huskers dropped four of their final six games. Their final three losses came by a combined 103 points. It started to go wrong for Big Red after an overtime defeat at Wisconsin, which will enter the season as the Big Ten West division favorite and a fringe CFP contender. Although Nebraska has a revealing Week 2 trip to Oregon, it ultimately must compete for the division or serious questions will emerge about Riley's leadership. Nebraska entered the Big Ten pegged as a West heavyweight, but it has won the division once in six years. This game also carries stakes for Wisconsin, which skips both Ohio State and Penn State on the regular-season schedule.
What's at stake: Few coaches have come into college football and moved the needle as swiftly as Jim Harbaugh, whether he's sparring with other coaches on Twitter, hobnobbing with the pope in Rome, or making Michigan relevant again. In his first two seasons, he is 5-5 against teams that finished the year ranked in the AP Top 25, and has won 10 games both seasons. He has yet to beat Ohio State, though, and Michigan dropped three of its last four games to end last season. So beating up on the SEC and Florida for the second time in three years (the Wolverines routed the Gators 41-7 in the 2016 Citrus Bowl) would be a nice start to Year No. 3 for Harbaugh. And from the Florida perspective, what better way for coach Jim McElwain to kick off his third season than to exact a little revenge on the Wolverines?
What's at stake: No coach from a major program enters the season feeling more heat than Notre Dame's Brian Kelly, who reshaped his staff -- and himself -- after a 4-8 fiasco that became a national punchline. While Kelly's comments and sideline behavior make him an easy target for criticism, his main problem is an inability to win big games. Since beating eventual Rose Bowl champion Michigan State in September 2013, Kelly is 5-10 against ranked teams and without a win against a top-10 opponent. Georgia is a bit of a mystery under second-year coach Kirby Smart, but the Bulldogs are experienced enough -- and possibly talented enough -- to contend in the SEC. Kelly desperately needs this win, and to a lesser extent, so does Smart, who had only one notable win (Auburn) in his debut season.
What's at stake: One game (or one win) never completely cools a coach's toasty seat, but UCLA's Jim Mora and Texas A&M's Kevin Sumlin both could use some momentum heading into pivotal seasons in 2017. The Aggies held on to defeat UCLA 31-24 in overtime to open last season in College Station. The scene shifts to the Rose Bowl this season, and you can already hear the grumbling among the fans who will come out on the losing end of this one. UCLA is trying to bounce back from a disappointing 4-8 season after losing six of its last seven games in 2016. Texas A&M was 8-5 last season but lost five of its last seven games. That's three years in a row that the Aggies have hit the skids late. Granted, this isn't a November affair, but fans on both sides will be watching closely to get a pulse on the season -- and their coaches.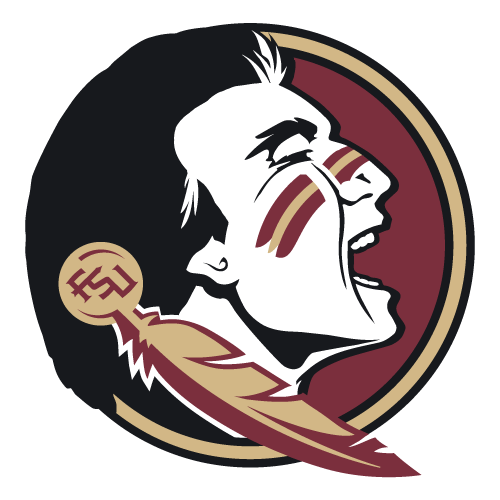 What's at stake: FSU coach Jimbo Fisher has owned the state of Florida since taking over in Tallahassee in 2010. He's 17-1 against in-state opponents, including a 13-1 mark against Florida and Miami. The Seminoles have beaten the Gators four straight times, and the last two were by a combined 43 points. Even with back-to-back SEC East Division championships, the last thing Florida's Jim McElwain needs is another beatdown at The Swamp at the hands of the Seminoles. Everybody in the state of Florida is chasing FSU right now, and the Seminoles' recruiting speaks for itself. The only way to slow down that runaway train is to start beating them on the field.
What's at stake: This clash will appear on any preseason list of big games, but there's more at stake for both teams than potential playoff positioning. Oklahoma still must prove it can do more than win a weakened Big 12. The Sooners' 21-point home loss to the Buckeyes effectively eliminated them from national-title contention last September. Although the Sooners improved throughout the season and played their best, especially on defense, down the stretch, they won't be taken seriously without a solid showing in Columbus. Ohio State's offensive showcase in Norman seems like a long time ago after the unit struggled in the second half last season and flatlined in a 31-0 loss to Clemson in the CFP semifinal. There are questions about QB J.T. Barrett, and an offense that must show up on its home field.