As it happens, Miami football players Scott Patchan and Vincent Testaverde took the same geography class their first semester on campus. After class wrapped one day, professor Thomas Boswell called them both down.
"I recognize you two," he told them. "You're spitting images of your dads."
Patchan and Testaverde had heard stories about their dads their entire lives, but the vast majority centered around what made their fathers famous: football exploits at a time when Miami began its rise as a national power. Vinny Testaverde won the Heisman Trophy at Miami and became the No. 1 overall pick in the 1987 NFL draft; Matt Patchan blocked for him on the offensive line.
Now the two younger Miami football players stood listening to stories about what their dads were like inside the classroom, insight they never would have gotten had they been anywhere else.
"I have a lot of teachers at Miami that have tenure and taught my dad. It's very funny," Scott Patchan said recently. "Apparently, my dad was very smart in the way he could retain information. That's cool to understand. I'm the same way."
That experience is not exclusive to Patchan and Testaverde. Four players currently on the Miami roster have fathers who starred with the Hurricanes, all during the team's championship run in the 1980s. ESPN 300 prospect Al Blades Jr., whose late father, Al Sr., and two uncles played at Miami, recently committed to sign in the Class of 2018.
Many other legacy players across the country have also chosen to play where their fathers did, highlighted in recent years by Christian McCaffrey, Barry J. Sanders and Marlon Humphrey.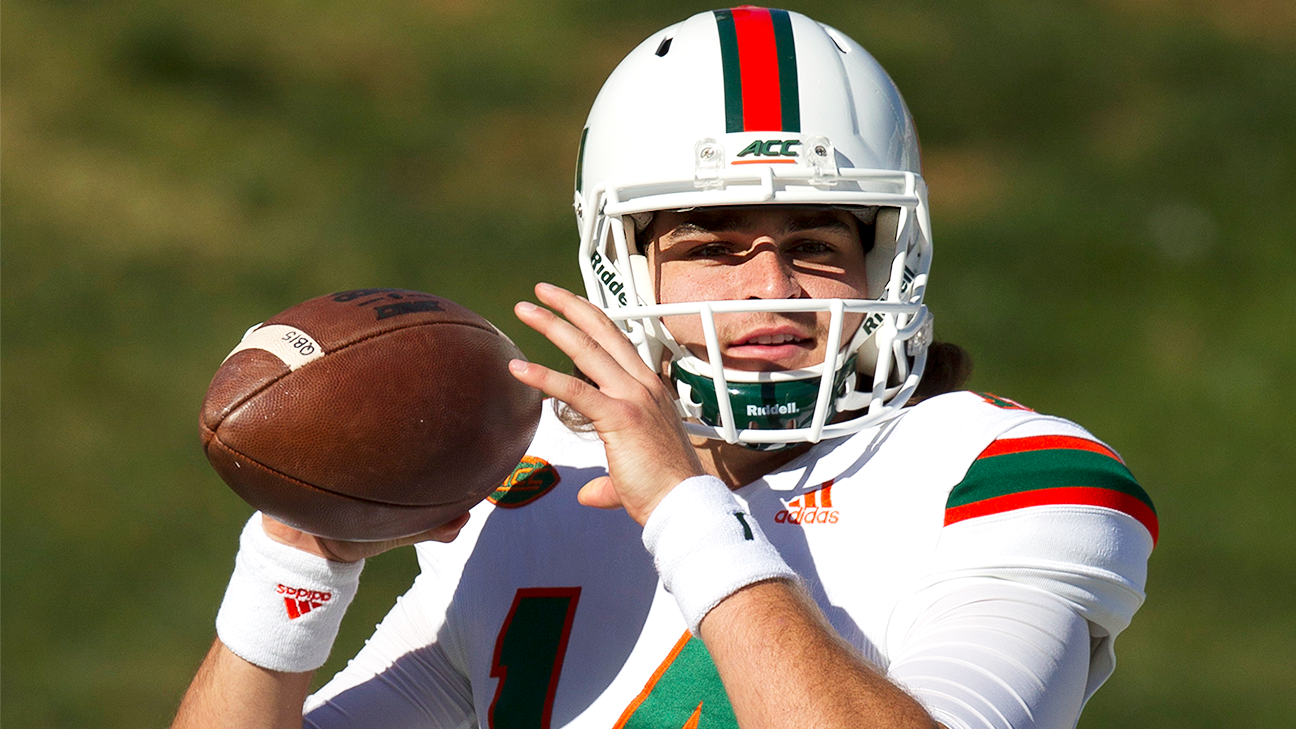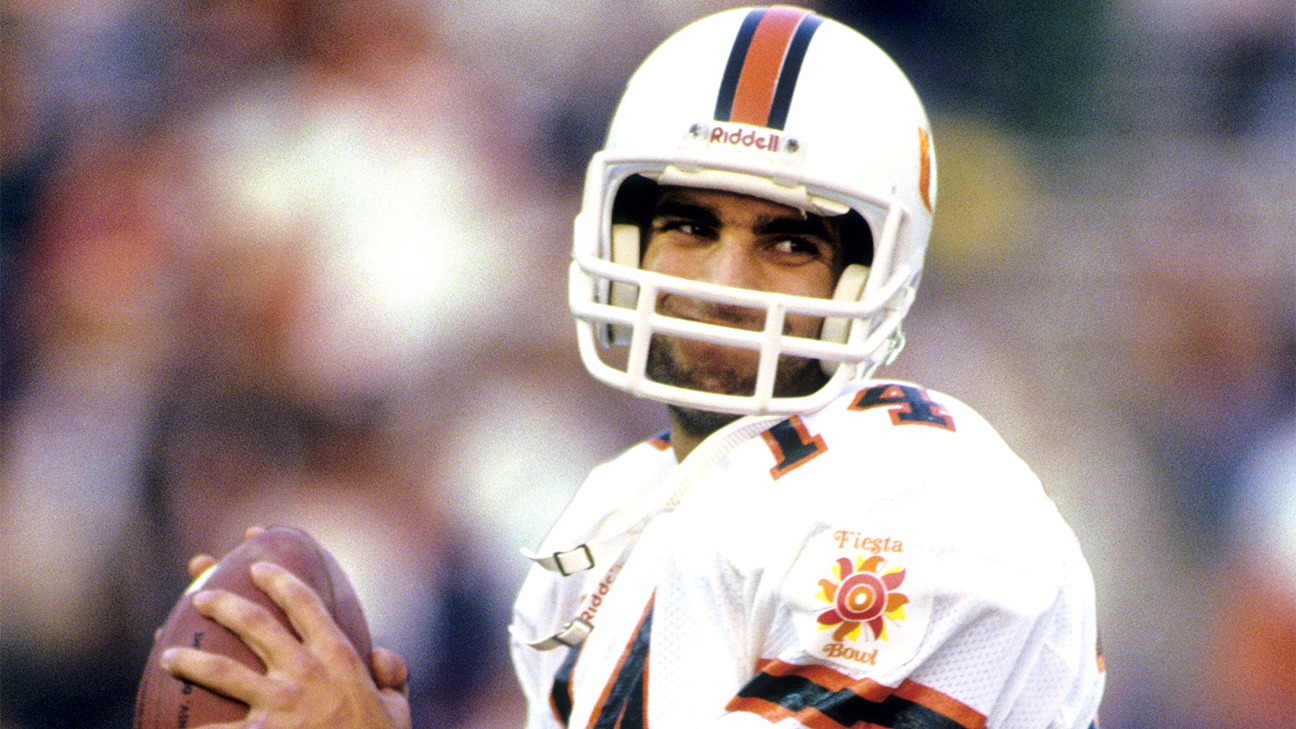 Vincent Testaverde/Vinny Testaverde
The list is long, and the questions the players get are always the same. Rather than feel any pressure to match or surpass what their fathers did, the seven players interviewed for this piece described a sense of love, tradition and familiarity, as well as the idea that the place where Dad set his footsteps is the only place that feels like home.
"Why are they saying my name, dad?"
Every player whose father played big-time football has an a-ha moment when he realizes his dad is more than just ... Dad. For Miami tight end Michael Irvin II, the moment happened when he was a youngster, when he was in the car with his NFL Hall of Fame father.
"We were driving, and he had a Mercedes. He had the top down, and people were screaming, 'Michael! Michael! Michael!' And I asked him, 'Why are they saying my name, dad?' And he said, 'You're a superstar!'"
When young Michael got home and relayed the story to his mother, she broke the news to him.
"They were saying your dad's name," she told him.
Puzzled, Michael asked why. "Your dad is a famous football player."
Kirk Johnson and Collin Johnson knew that their dad, Johnnie, played football at Texas in the late 1970s. But they did not realize what a remarkable player he was until 2007, when Johnnie took his family with him to New York to attend the College Football Hall of Fame induction ceremony.
"Seeing the way my dad was treated and seeing his Hall of Fame plaque and hearing his name called out on the stage, it was unreal," Collin Johnson said. "That's when my eyes were opened, and I'm sure Kirk's and my whole family as well."
At a banquet that weekend, then-Texas coach Mack Brown made an even bigger impression. As Johnnie Johnson recalls it, Brown told the audience, "I want you to know that all three of the Johnson kids have standing scholarship offers to the University of Texas, and they can play any sport they want to play." That included daughter Camille.
"I can't tell you the impact he had on our family," Johnnie Johnson said. "Those comments Coach Brown made in that public setting, that planted a seed."
But he also knew his children had to work for those scholarships, and he continued to teach them the intangibles that he said make athletes successful.
Kirk Johnson ended up a four-star running back in the Class of 2015. Collin Johnson was rated an ESPN 300 receiver in the Class of 2016. This fall, Camille will join her brothers at Texas as a javelin thrower on the track and field team.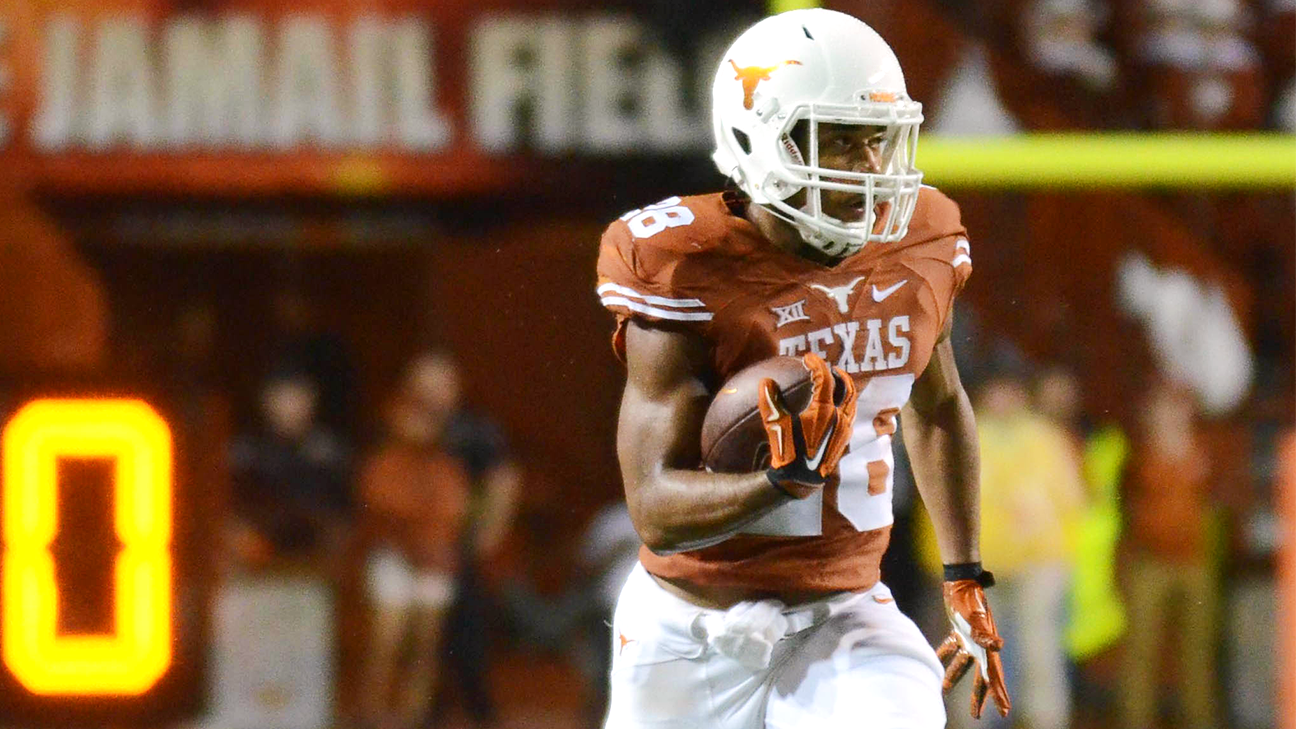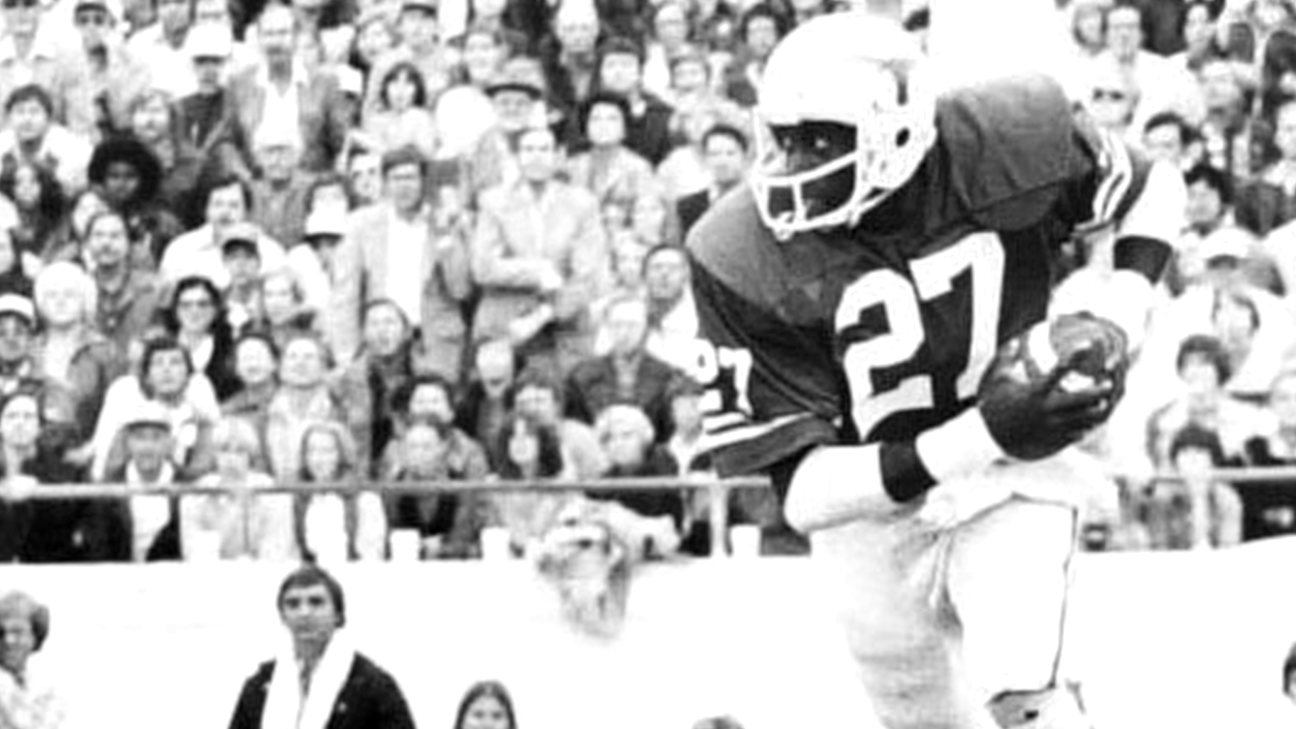 Kirk Johnson/Johnnie Johnson
"It's just something in our blood"
Kirk Johnson's favorite color is orange. It has been that way since he was 3 years old.
Although they might not have recognized their dads as famous football players until they got older, with television sets tuned to their fathers' alma maters on Saturdays, these legacy players knew exactly where their loyalties stood at an early age.
"Ever since I really knew what football was, I always wanted to put on burnt orange and play for Texas," Kirk Johnson said.
That idea grew after Texas won the national championship in 2005.
"When they won the national championship, we were jumping all over the living room," Collin Johnson said. "Me and Kirk instantly envisioned ourselves playing on that stage at UT."
For Tennessee defensive back Todd Kelly Jr., memories of watching the Volunteers on Saturdays remain vivid. His father played at Tennessee in the early 1990s and settled down in the Knoxville area. The family had season tickets, so until Kelly became a recruit, he had been to every Tennessee home game.
As one of the top prospects in the nation in the Class of 2014, he took multiple official visits to other campuses, including Alabama, Florida and Georgia. But Todd Jr. couldn't find a better place than the one in his backyard. He has three teammates whose fathers also played at Tennessee.
"With the Kelly Jr. on the back of my jersey, it meant a lot to my family, my friends," Todd Jr. said. "Playing for Tennessee each and every year, I know how much it means because I used to sit on the couch and watch the boys playing every Saturday. Just to know there are kids looking up to me like I looked up to the former players means a lot, and that's why I work hard for Tennessee every day."
Al Blades Jr. lost his father in a car accident when he was 3 years old, but there was no way he would grow up without Miami in his life. Not only did his uncles Bennie and Brian play at Miami, but his large, extended family also remains in South Florida and continues to root on the Canes.
"It's just something in our blood, not something they forced down your throat," Al Jr. said. "Whenever a UM game was on, you were just there watching it. You don't really realize that you're being groomed to become a diehard Cane, but at the end of the day, that's what it becomes."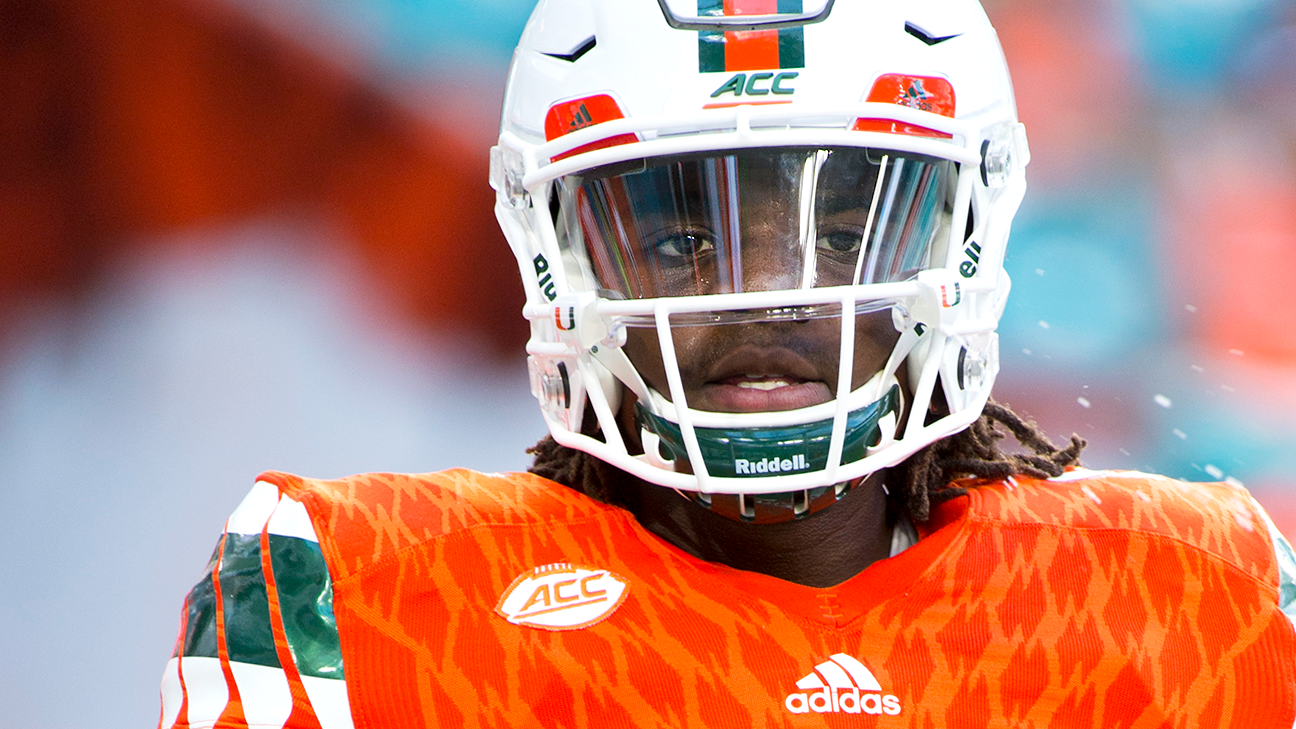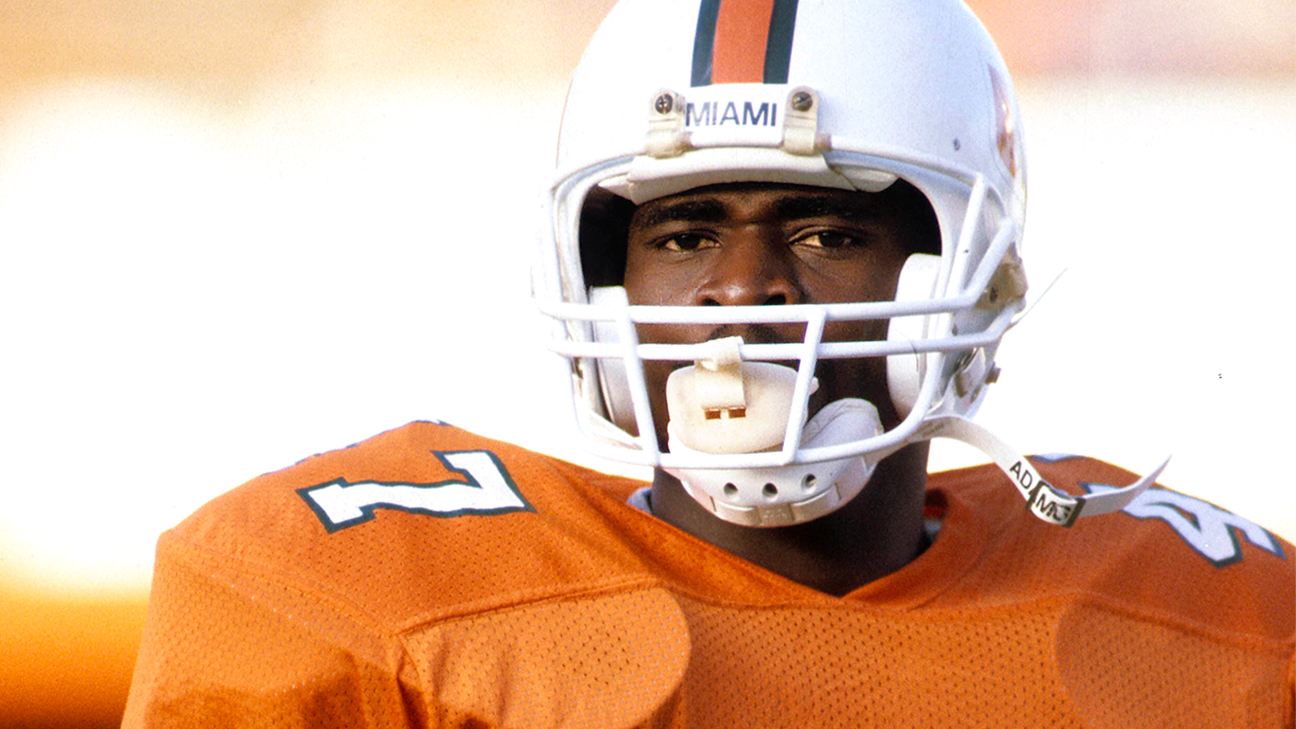 Michael Irvin II/Michael Irvin
"... the odds are against players that go to their dad's school"
Family names are impossible to ignore, and that becomes harder for legacy players as they begin playing football and get recruited. Imagine the pressure when outsiders automatically expect you to be a carbon copy of your famous parent.
"Of course, there was a lot of extra pressure," Michael Irvin II said. "I would have liked to have gone and seen a bunch more places, but some of them didn't offer me because they thought, 'Oh, he's going to Miami.' Everybody was telling me, 'Oh, we can't wait to see you at Miami.'"
Patrick Bethel had a similar experience when he started the recruiting process. He piled up offers from Alabama, Tennessee, Clemson and dozens of others as an ESPN 300 defensive line prospect, but he would always hear: "You're going to Miami. Your dad went there."
Randy Bethel, who won national championships with Miami in 1987 and 1989, tried to stay out of his son's recruitment process. Patrick eventually chose his father's alma mater, but he insists that the decision was his alone.
"I almost got tired of hearing it. I was like, 'Dude, you're not in my head. You don't know what's going on.' Yeah, I knew he went here. It was very cool. He's got his two rings. He knows what it takes, but it's been both a blessing and a curse in terms of people bringing it up all the time. I don't know why it's so hard for people to believe it, but it wasn't much of a factor because I'm my own person."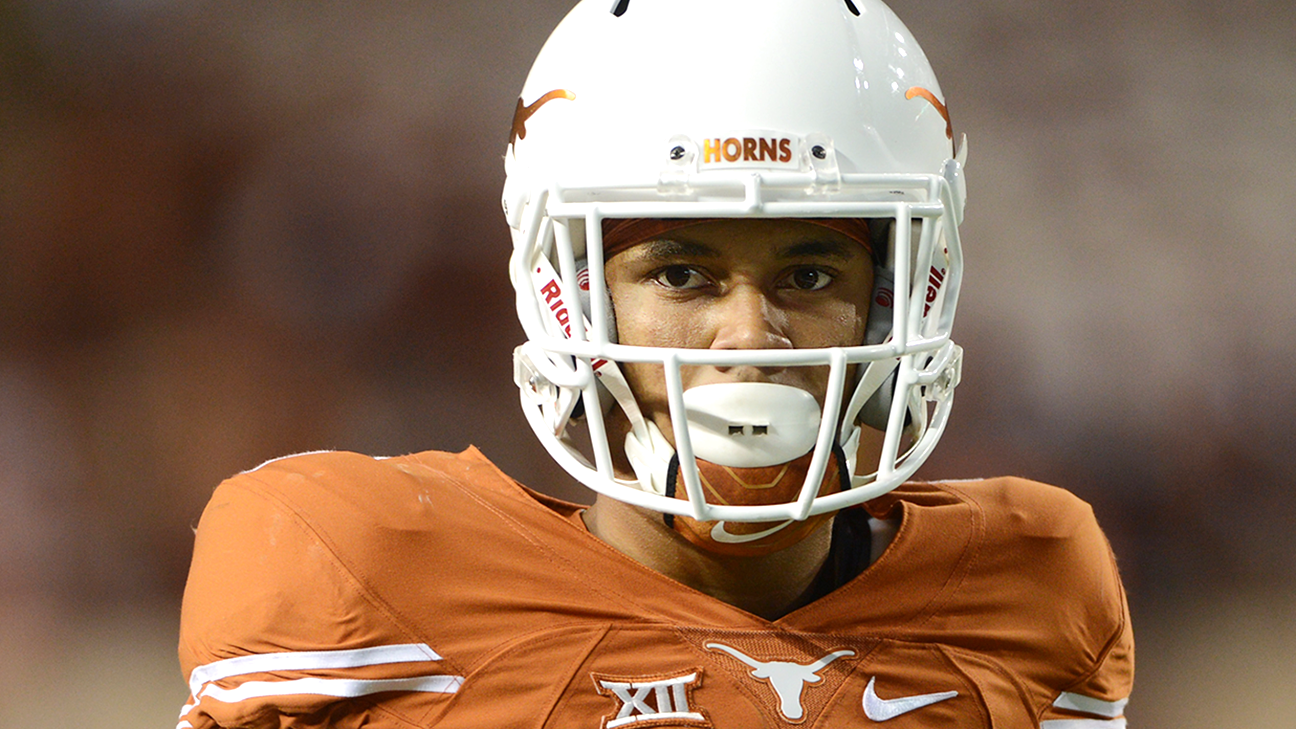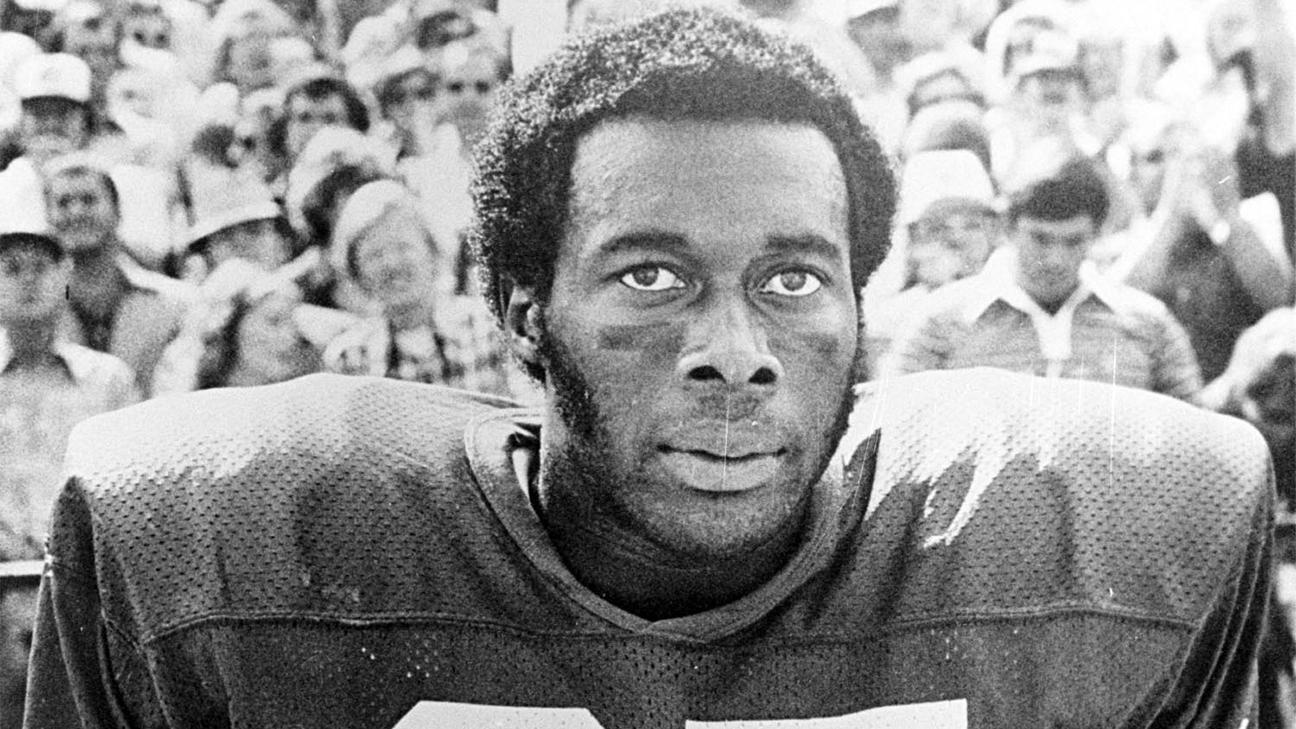 Collin Johnson/Johnnie Johnson
West Virginia broadcaster Dale Wolfley can relate. He followed his big brother to West Virginia, and players gave him a tough time from the outset, telling him, "You've got to be a Wolfley." He has tried to avoid that with his sons, Maverick and Stone, who now both play for West Virginia. Another son, Jaden Oz, plays center at Morgantown High and is hoping to play at West Virginia as well.
"There's a lot of pressure on you, and that's what I've talked about with my boys," Wolfley said. "Each one understands that they're a legacy, but they've got to blaze their own trails. I don't want them to feel that pressure. They're probably going to feel it to some degree, but it's about them. I hope by continuing to talk about it, they will worry about it less and less and enjoy their own success."
Still, there is no way to avoid the questions, the comparisons or expectations -- especially if the players don't have the type of success that their dads did.
"At the end of the day, the odds are against players that go to their dad's school. It's very against us," Al Blades Jr. said. "You don't see a lot of kids that their dads played somewhere and they go there, you don't really see them be successful, but it's all about beating the odds. As long as you work hard, as long as you do what you have to do, you will succeed as long as you be the best man that you can be."
To these legacy players, that's what it's all about: Forget being replicas of their fathers, and forge a different way ahead.