It's Halloween, which means it's Nick Saban's birthday. What do you get the 66-year-old who has five national championship rings, a seemingly indestructible machine of a program ranked No. 1 and is the sport's highest-paid coach? Well, we don't know, either. So rather than try to figure it out, we're just going to tell some of our favorite stories about the coach, including a bunch you likely haven't heard before.
Nick Saban ... he's just like us!
Rocking out to the Eagles with Bill Belichick
There's nothing like playing hooky with the boss. Such was the case 25 years ago, when Saban was Bill Belichick's defensive coordinator with the Cleveland Browns and they'd sneak out together to see concerts by performers such as Joe Walsh, Ringo Starr and The Eagles. The Eagles, in particular, are a favorite of Saban's. According to former Alabama long-snapper Carson Tinker, Saban has a room in his house dedicated to them. Initially, Tinker thought it was a small pantry because it was so inconspicuous -- it was long, narrow and without decorations, he said. Inside, all it had was a huge TV, a surround-sound system and a single leather recliner. "This is where I go on my bad days," Tinker said Saban told him. "I throw on an Eagles concert and tune out." Tinker added: "It's so normal. When you grow up and think, 'What would I do if I had all the money in the world?' You would do that." -- Alex Scarborough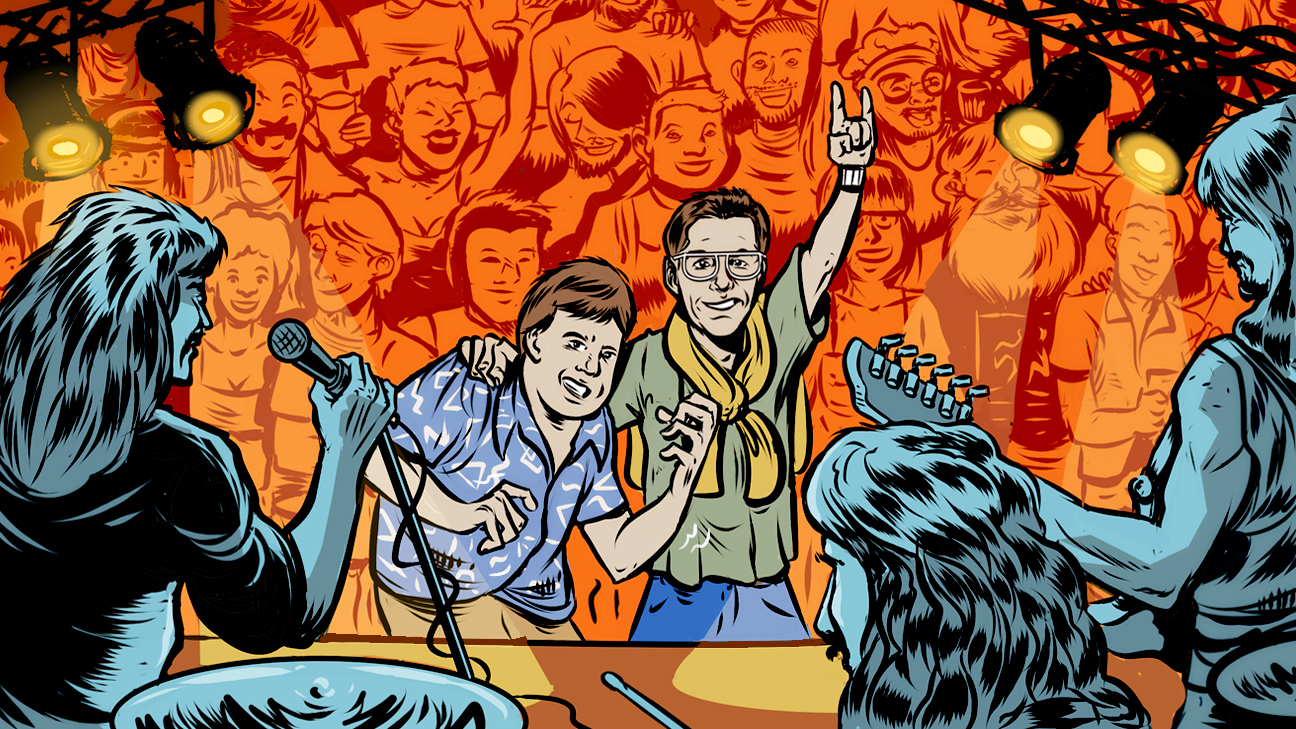 ---
Meeting his wife at a science camp
Saban jokes that one of the reasons he loves coaching is that he gets to boss everybody around at the Alabama football complex, something he doesn't do at home with his wife, Terry, who's known affectionately by Saban as "Miss Terry." They will have been married for 46 years this December and first met at a science camp, of all places, while growing up in West Virginia. "How the hell I ever ended up at a science camp I'll never know, but I'm glad I went," Saban said. -- Chris Low
---
Getting mobbed at Best Buy two days before Christmas
Even Saban has to do a little Christmas shopping. But in Tuscaloosa a couple of nights before Christmas Day with the stores and shopping malls bursting at the seams? Not long after Saban had won his first national championship at Alabama, he and his son, Nicholas, headed out to a Best Buy in Tuscaloosa to pick up a gift for somebody. The place was naturally packed with last-minute shoppers, and within minutes, it got even more packed when word spread that Saban was in the store. "I looked around, and it was like people were coming out of the woodwork," Saban said. -- C.L.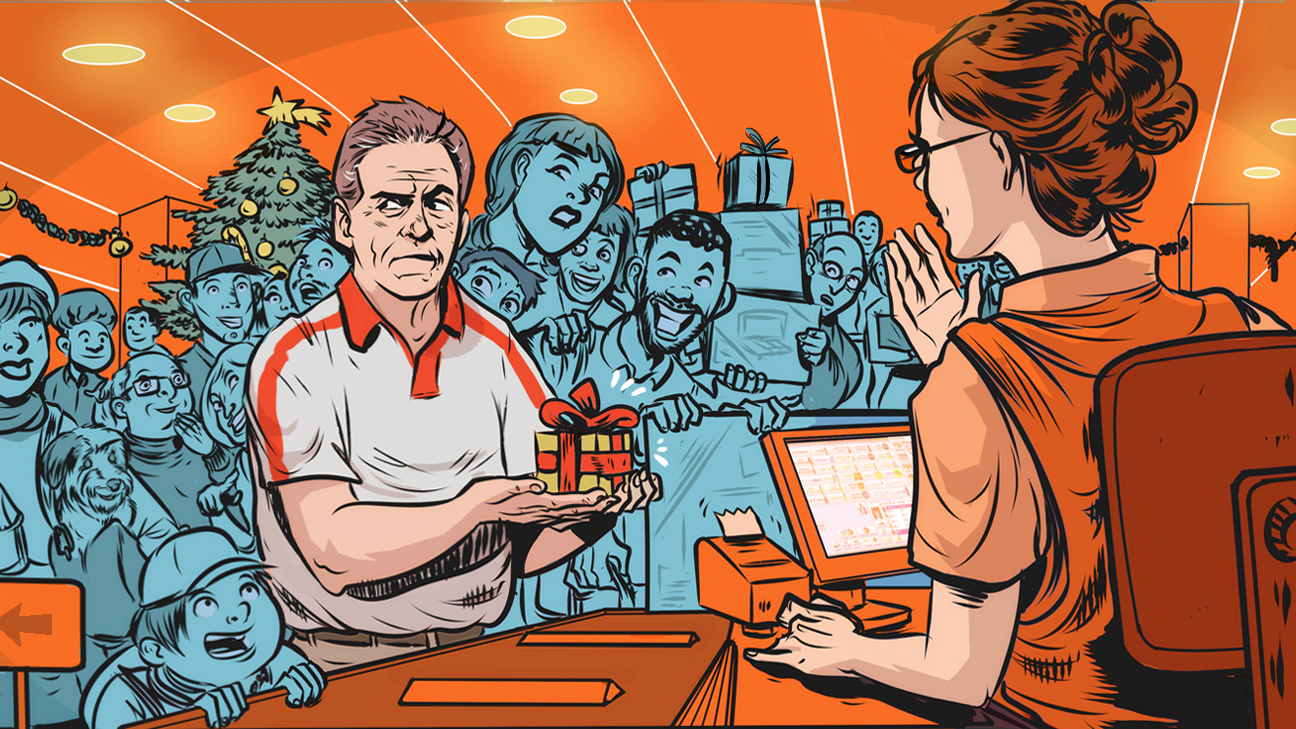 ---
Dusting a 'hot-tamale Mustang' at a red light
Saban hasn't slowed down. Literally. When he pulled up to a stoplight on a Wednesday night in late September, working his way across town to visit his family, he threw caution to the wind. "Some guy pulls up in some hot-tamale Mustang like he wants to go," Saban said. Fine. In his "little sports car" -- aka a souped-up Mercedes Benz -- he was game. "The competitor in me, it was over quick," he said, grinning wildly. NASCAR driver Brad Keselowski, who races Fords and was sitting next to Saban as he told the story during his weekly radio show, said, "I hope it wasn't me. I wasn't in the area." -- A.S.
---
Hitting the water with his granddaughter
As a football coach, Saban is as fiery as they come. (Just ask Lane Kiffin.) But as a grandfather, he's a big softie. His granddaughter, Amelie, will be 4 years old in December, and Saban dotes on her the way most grandfathers do. He jokes he has had to brush up on his "I Spy" skills and has even been known to float on a rubber duck with Amelie in the pool. Asked if there were any pictures of him on a rubber duck, Saban said sheepishly, "You'll have to ask Miss Terry about that." -- C.L.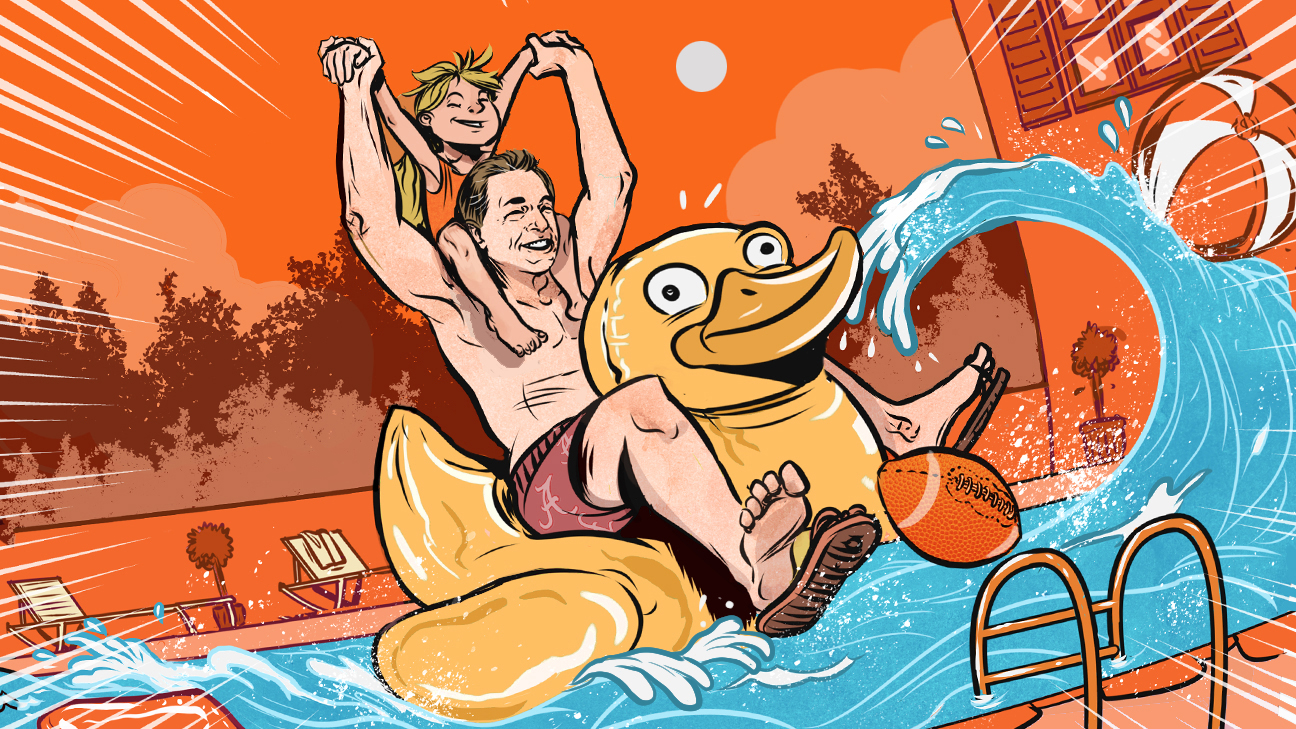 ---
Doing the Electric Slide with recruits' parents
Don't judge Saban by the T-Rex-like shimmy he did following the Chick fil-A Peach Bowl a few years ago. "I really do have some moves," he said. "I didn't want to let them all out." As it turns out, he was right. In a moment that probably wasn't supposed to get out, we got to see Saban and his wife, Miss Terry, cut a rug during a party for recruits and their families. Alabama linebacker Rashaan Evans' brother filmed Saban doing the Electric Slide, and it went viral. If you scour the internet, you'll find him doing the Cupid Shuffle and The Wobble. "Hey," Saban said, "I've been able to step through ever since I was in high school." -- A.S.
---
Playing basketball with his coaching staff
Saban's idea of a good lunch is a hotly contested pickup basketball game at noon with his assistants and staff members. He has been doing it since his days at LSU and is always the point guard. Rumor has it that he's also the commissioner and is usually the one to choose up sides. When he and Florida State coach Jimbo Fisher were together at LSU, they had some epic battles, but Saban quipped, "Jimbo always won because he was on my team. I was the point guard, and he was the shooting guard." -- C.L.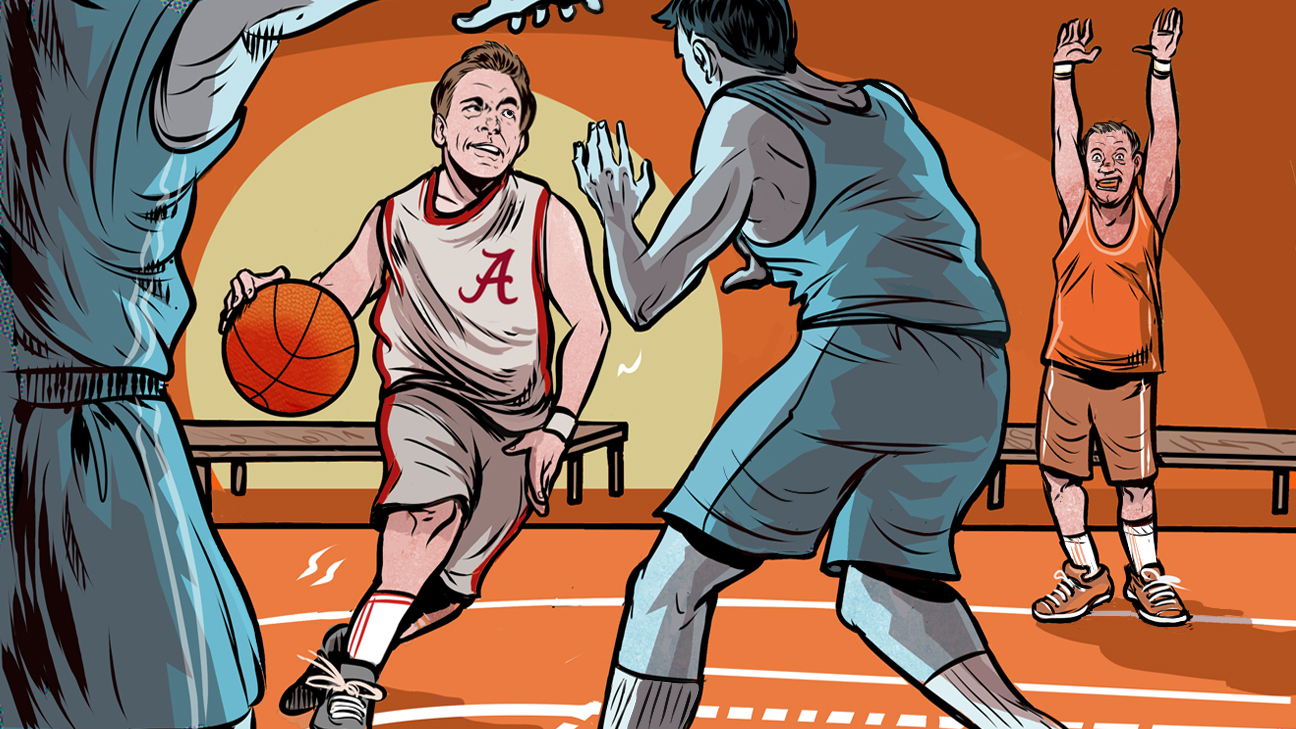 ---
Driving an 18-wheeler after college
As a graduate assistant at Kent State under Don James, Saban also drove a Coca-Cola truck on the side to help make ends meet. Navigating the hilly landscape in the Akron, Ohio, area was hard on Saban and even harder on the truck's clutch. "I'd burn up a clutch every summer," Saban recalled. "The third summer, my boss said, 'This damn thing ain't a footrest.' But you're on a hill in this big-ass truck, and it starts to roll back, and you're riding that clutch as hard as you can." -- C.L.
---
Entertaining recruits at the lake house
Before the grueling summer camp is about to begin, Saban has a tradition of bringing freshmen out to his lake house to relax. It's very much a team-bonding experience. Players get to see a relaxed side of their sometimes intimidating coach. A few big men have been known to wreck Saban's pricey four-wheelers and are surprised to see how nonchalant he is about it. But get on the boat and be prepared for Saban to turn into a competitor. Everyone has to take a turn on the inner tube, and it's Saban's life's work to throw every single player into the water. Once, when the leaders of the team visited the lake, former Alabama long-snapper Carson Tinker watched as AJ McCarron told Saban, "You can't throw me off, Coach." "AJ lasted about 30 seconds," Tinker said. "As soon as he got the engine going, he threw him off." -- A.S.
---
Hoarding Oatmeal Creme Ppies
Saban is nothing if not a creature of habit. Every morning begins the same: a cup of coffee, two Little Debbie Oatmeal Creme Pies and 10 minutes of the Weather Channel before it's off to work. Saban's fondness for the soft-baked oatmeal cookies layered with creme is now the stuff of legend. To this day, he keeps a big glass jar full of them in his office. In fact, the Creme Pies turned into something of the go-to gift for the man who has it all. Jaguars offensive lineman Cam Robinson, then a top-flight recruit in Louisiana, gave Saban a box when he came to visit him on the recruiting trail. A television reporter once did the same. Saban ripped open the box from the reporter on camera and smiled. "This is one thing we never waste," he said. -- A.S.
Illustrations by Rafa Alvarez