Who will be the best college football players in 2018? Sure, there will be plenty of representation from Alabama and Clemson -- a list-high five players apiece -- and a load of quarterbacks.
But it all starts up front with a game-wrecking Group of 5 defensive tackle. Not only does Houston's Ed Oliver top most NFL draft boards, he leads the way here.
And remember, this is about what players will do in 2018, not what they've done to this point. So you'll find Tua Tagovailoa high on this list, as well as breakout candidates like Georgia running back D'Andre Swift and Clemson receiver Tee Higgins.
No true freshmen made the list, so check out our list of instant-impact first-year players here. And what fun is a list like this without some heated debate? Check out our roundtable on snubs, who's overrated and underrated and which Group of 5 players deserved more love.
To get the final ranking, we had our expert panel vote on pairs of players. Bryce Love vs. Christian Wilkins. Trace McSorley vs. Jonathan Taylor. We asked, "Which player will be better in 2018?" To decide, voters had to consider both the quality and the quantity of each player's contributions to his team's ability to win games.
---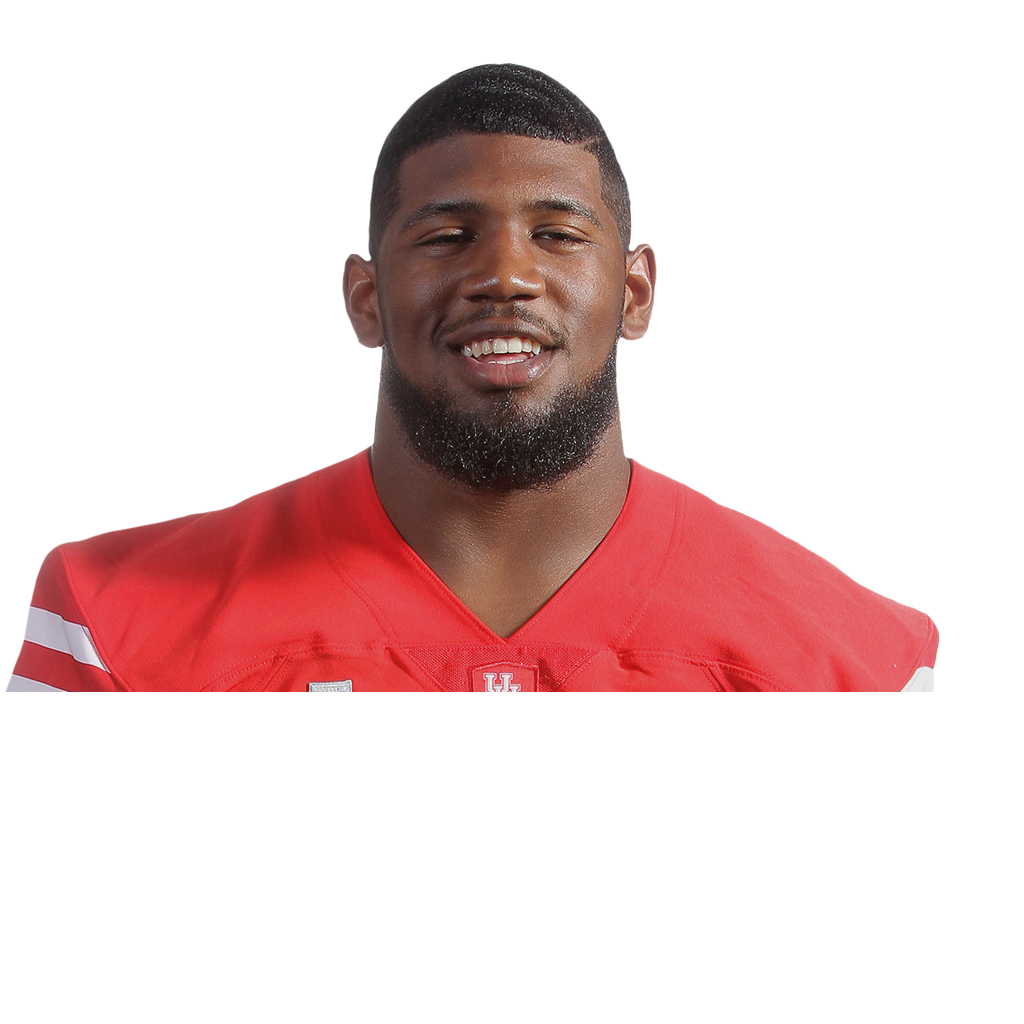 1. ED OLIVER
DT, Houston
Class: Junior
Key stat: Currently No. 1 on Mel Kiper's 2019 Big Board
The last defensive lineman to finish in the top five of the Heisman voting was Nebraska's Ndamukong Suh in 2009. The unblockable Oliver could replicate Suh's feat on the way to potentially becoming the No. 1 overall pick in the 2019 NFL draft.
Houston star defensive tackle Ed Oliver's highlights
Check out highlights from Houston Cougars star defensive tackle Ed Oliver.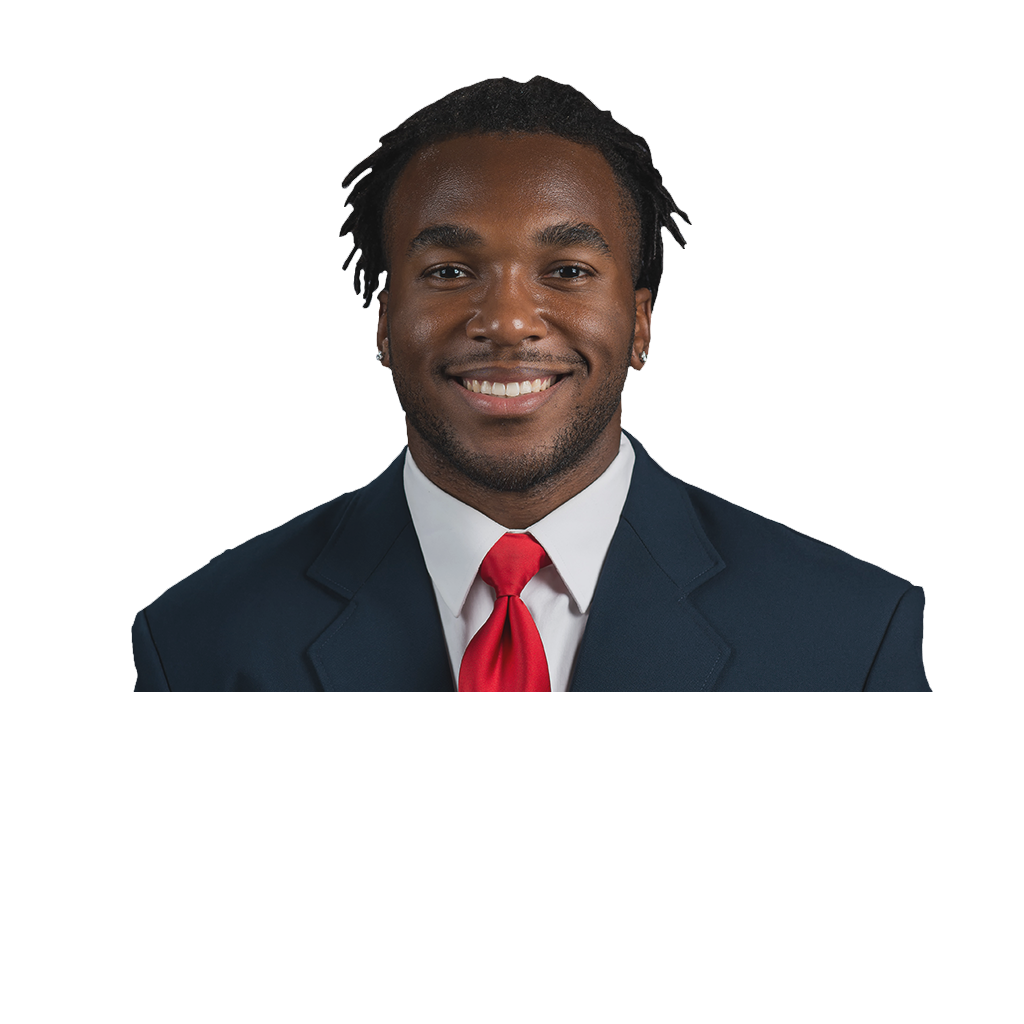 2. BRYCE LOVE
RB, Stanford
Class: Senior
Key stat: 2,118 rushing yards in 2017
The speedster is just the third player in college football history to return to school after rushing for 2,000-plus yards and has a chance to become the first Heisman Trophy runner-up to win the award the following year since Georgia's Herschel Walker in 1982.
Stanford's Love a running back who demands your attention
Stanford senior running back Bryce Love has turned into one of the most exciting players in college football with several highlight-reel plays.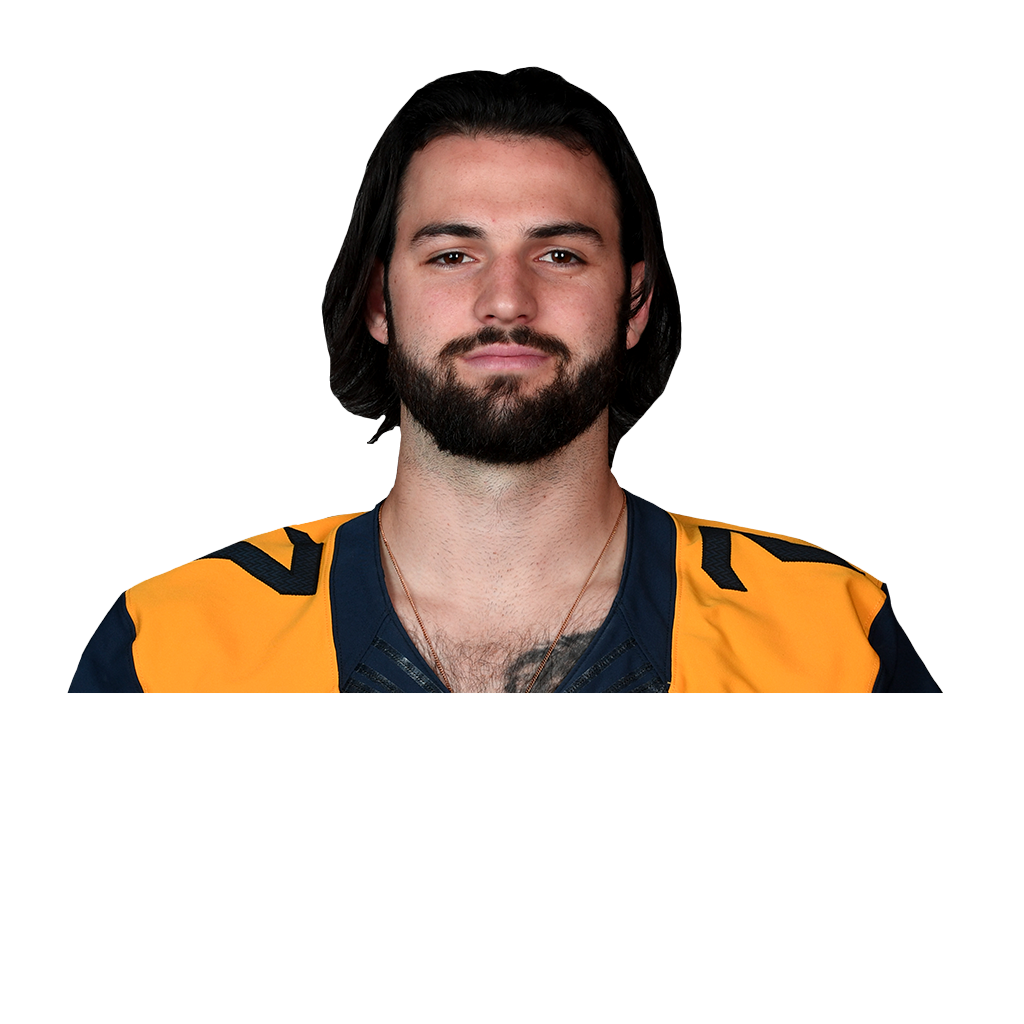 3. WILL GRIER
QB, West Virginia
Class: Senior
Key stat: Threw for 3,490 yards in 2017
Arguably the top returning quarterback in the country, Grier was second nationally in passing touchdowns and third in passing yards before breaking a finger last season. Armed with one of the top receiving corps in the nation, Grier's recently launched Heisman campaign could be a viable one.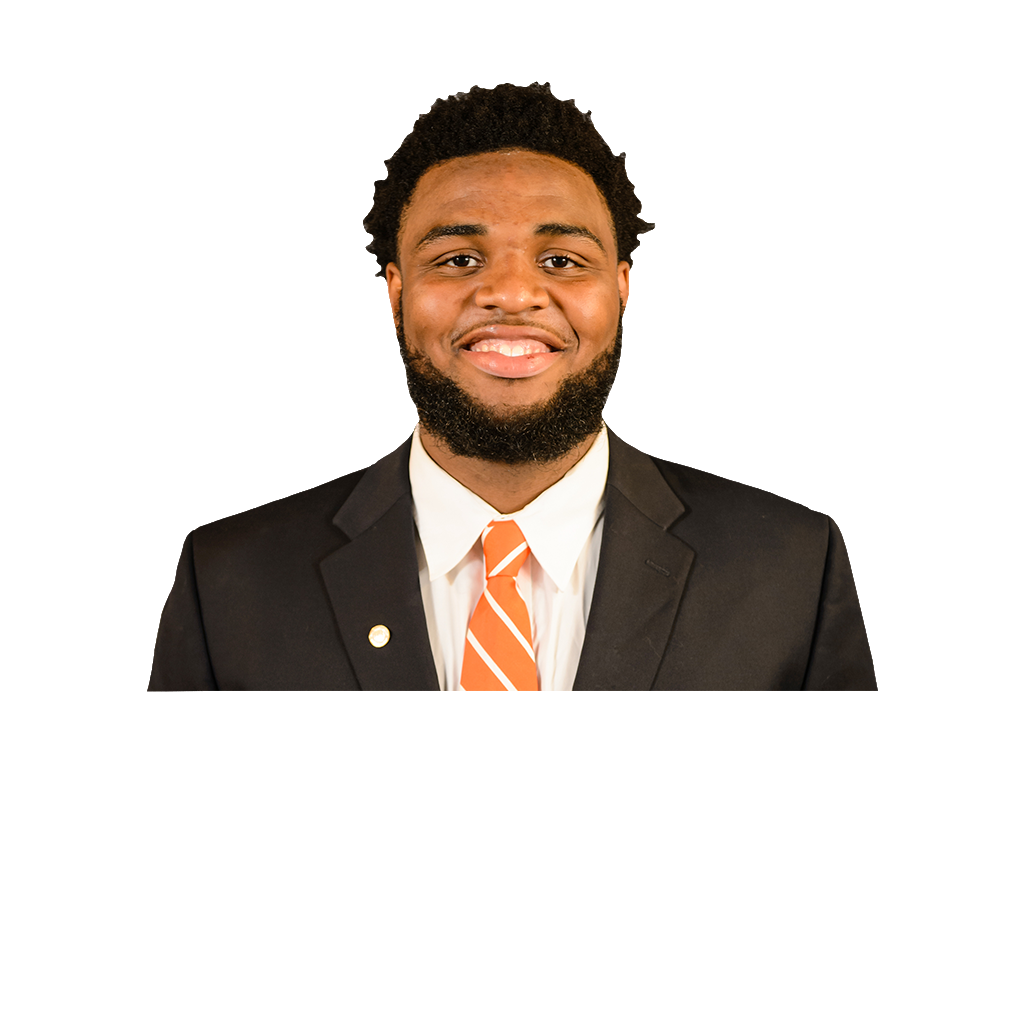 4. CHRISTIAN WILKINS
DL, Clemson
Class: Senior
Key stat: Mel Kiper's No. 1 senior defensive tackle
There's so much talent on Clemson's roster, it's hard to pick one player as the team's best, but there's no question about who the heart and soul of the locker room is. That's Wilkins, a senior defensive tackle who does everything from rushing the passer to catching passes on special teams to ensuring the rest of the group is out on the field early for offseason workouts. Wilkins' return to the defense this season was a surprise to many, but the truth is, the guy loves playing college football, and he has a chance to make his mark as one of the Tigers' all-time greats.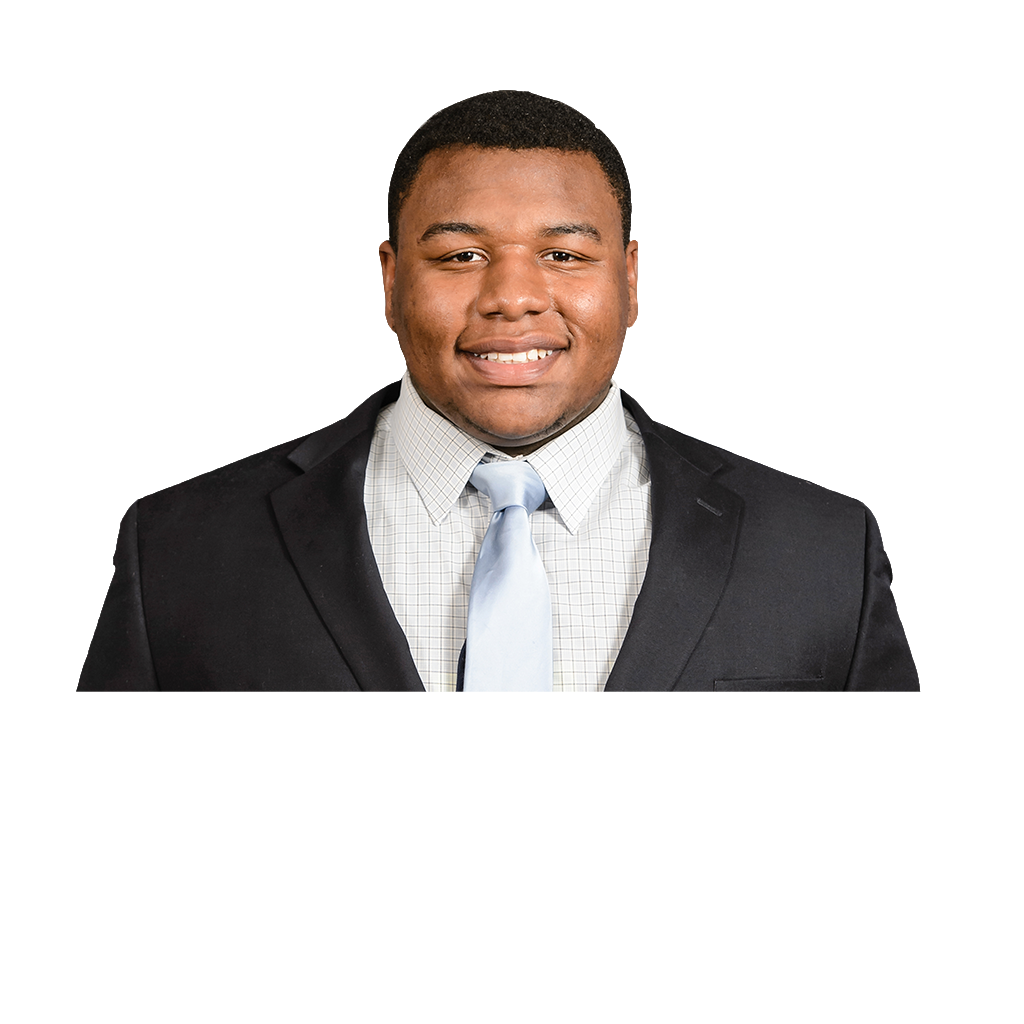 5. DEXTER LAWRENCE
DT, Clemson
Class: Junior
Key stat: No. 9 in Todd McShay's way-too-early mock draft
You don't need to watch much film to see how fearsome Lawrence is at blowing up the pocket or annihilating a run play. But the truly scary thing is, we've yet to really see Lawrence at his best. In 2016, he was a true freshman playing behind veterans on the line. He got a lot of work, but he was still refining his craft. Last year, injuries plagued Lawrence's season, and while he did his best to stay on the field and make an impact, it was clear he wasn't 100 percent. In 2018, we might finally get to see what a monster Lawrence can be when he's clicking on all cylinders, and that's bad news for the rest of the ACC.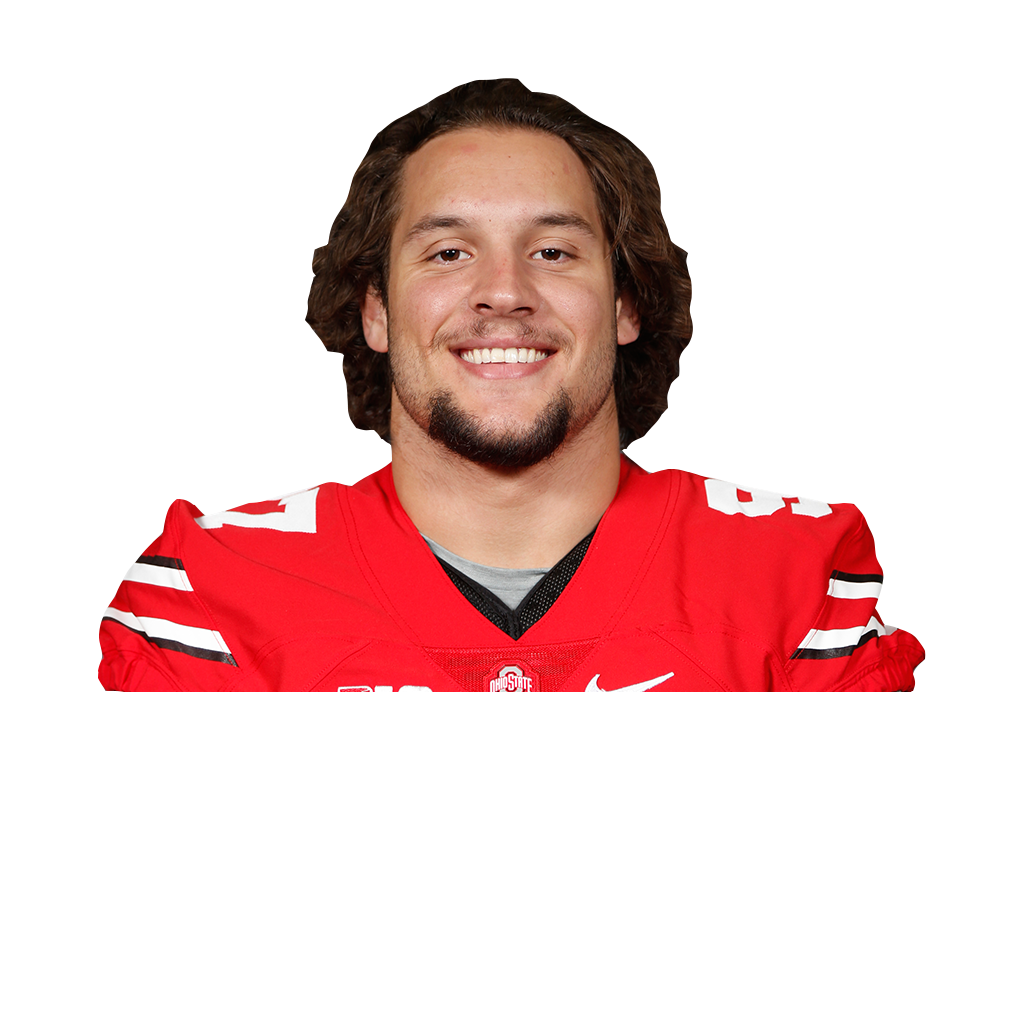 6. NICK BOSA
DE, Ohio State
Class: Junior
Key stat: 8.5 sacks in 2017
The younger Bosa's first two seasons have been a step ahead of the trajectory his All-American brother, Joey, took before getting drafted in the first round after three years at Ohio State. That bodes well as Bosa heads into a junior year where he'll be the top pass-rusher on a reloaded defensive line. Bosa's balance, technique, speed and tendency to never give up on a play make him nearly impossible to stop.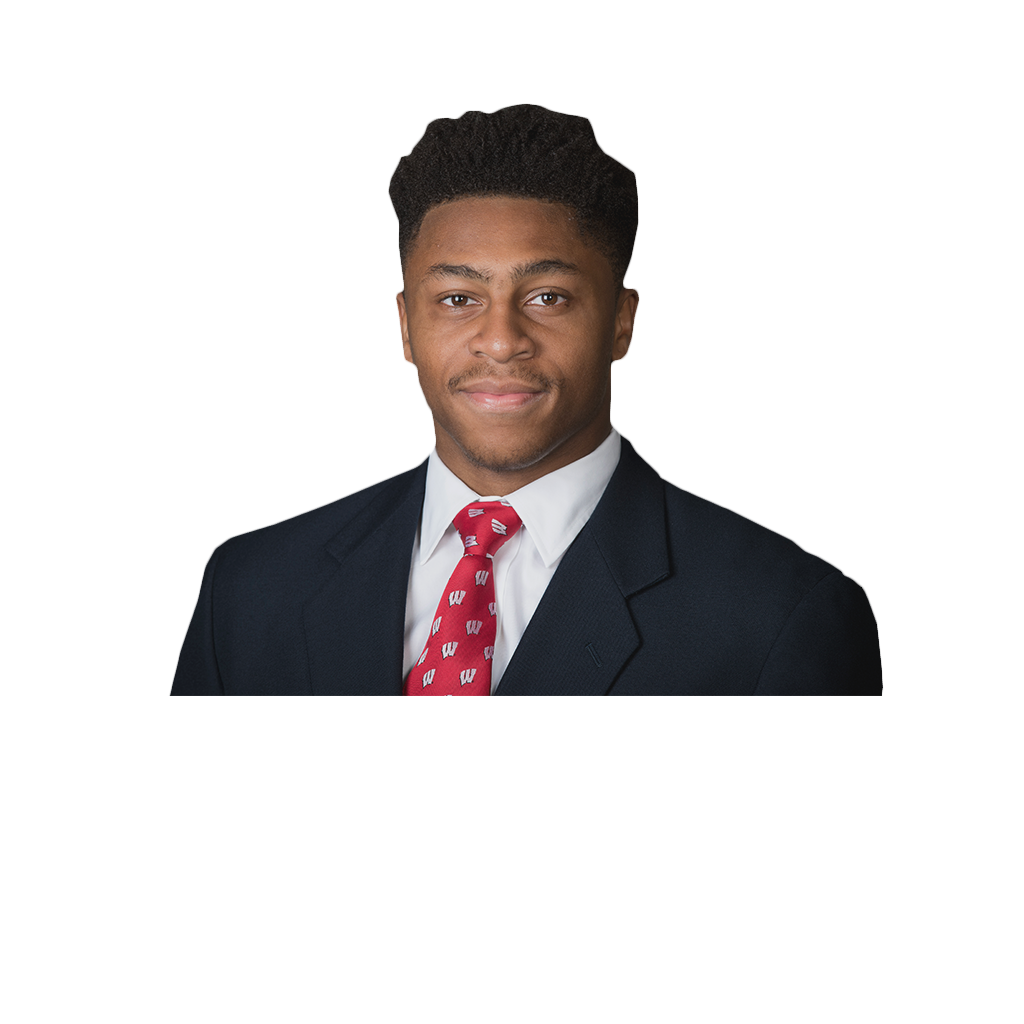 7. JONATHAN TAYLOR
RB, Wisconsin
Class: Sophomore
Key stat: Averaged 6.6 yards per carry in 2017
By breaking Adrian Peterson's FBS freshman rushing record with 1,977 yards, Taylor put himself on the national radar last year. Don't be surprised if he tops his 2017 performance after a full season in the program and while running behind arguably the nation's best offensive line. He has speed, power and durability, recording 10 100-yard performances and three 200-yard performances on 299 carries.
Wisconsin's Taylor looking to make Heisman run
Badgers running back Jonathan Taylor looks to build on a breakout freshman season and make a run at the Heisman Trophy this fall.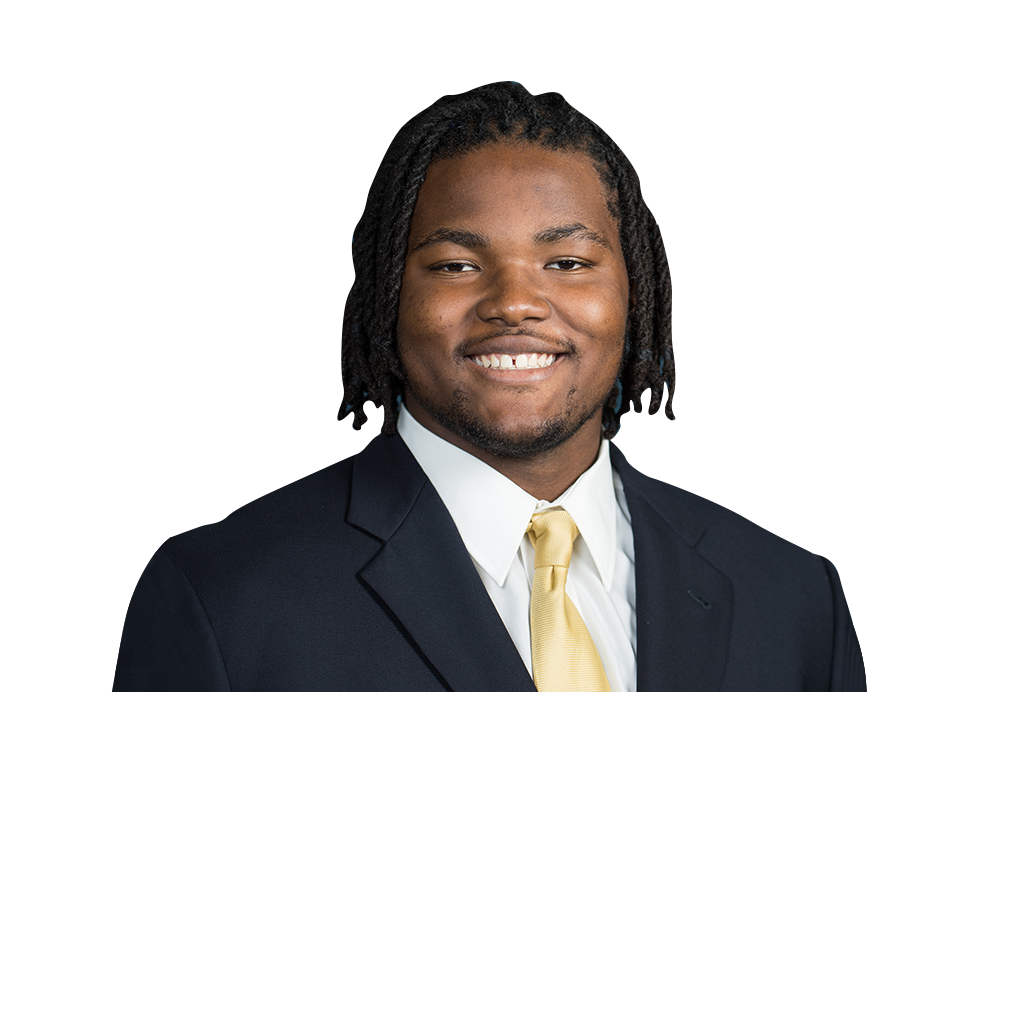 8. RASHAN GARY
DL, Michigan
Class: Junior
Key stat: No. 3 on Mel Kiper Jr.'s Big Board
One of several talented juniors on Michigan's defense, Gary has great speed and impeccable footwork for a 285-pound pass-rusher. He approached offseason workouts with renewed focus, which should help him keep pace with the high expectations he created the past two seasons and as the No. 1-ranked prospect coming out of high school.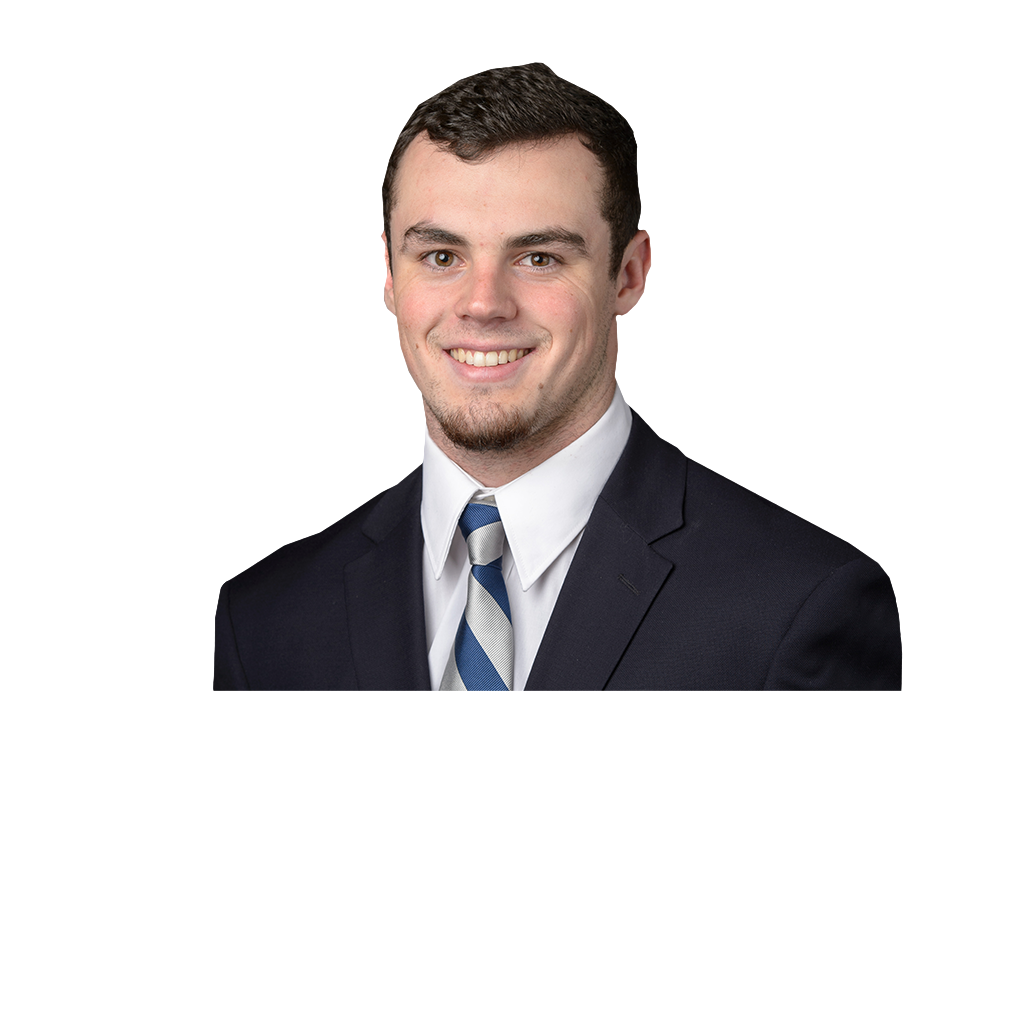 9. TRACE MCSORLEY
QB, Penn State
Class: Senior
Key stat: Threw for 3,570 yards and 28 TDs in 2017
Those lamenting the departure of Saquon Barkley seem to forget the Heisman Trophy contender still in Happy Valley. McSorley has won big at every level of his career. He matured into an accurate, reliable field leader last year after filling the highlight reel in 2016. With 59 touchdown passes thus far, McSorley could become the best statistical quarterback in PSU history.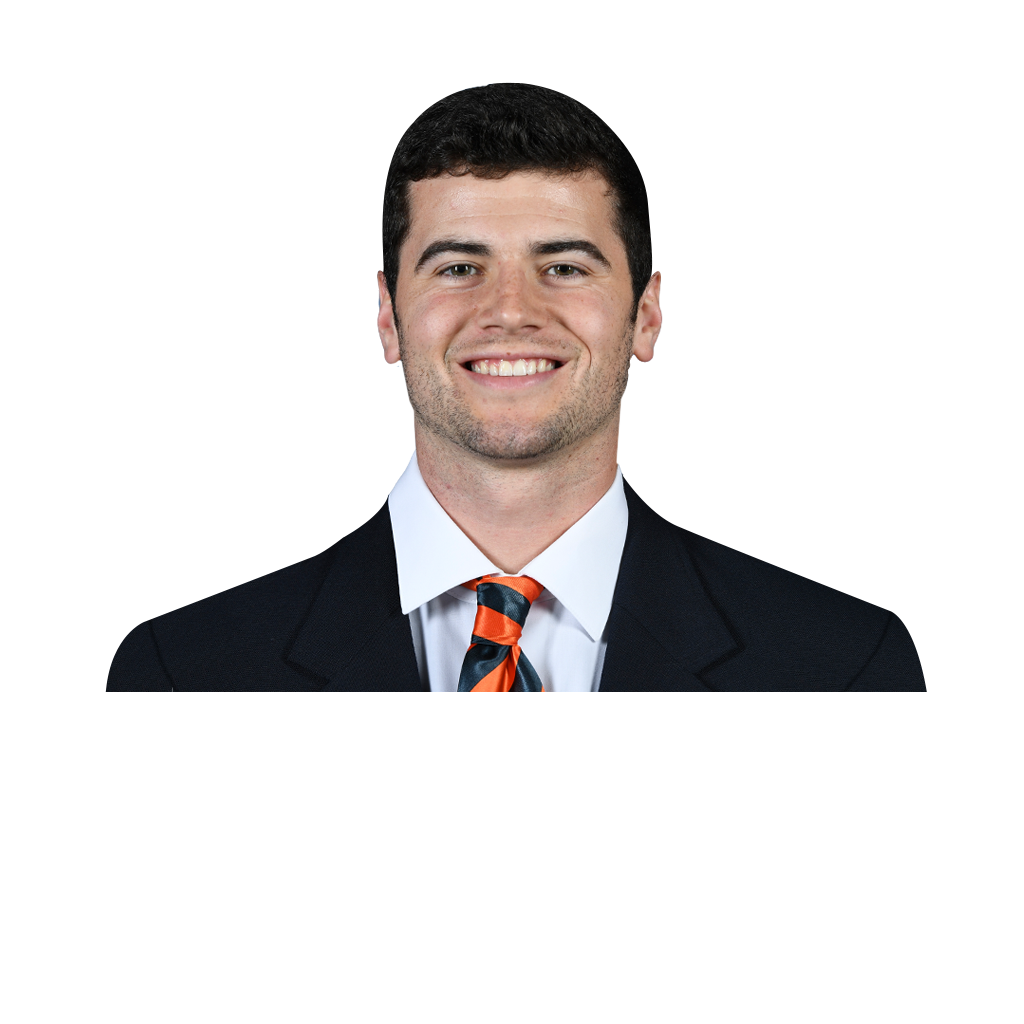 10. JARRETT STIDHAM
QB, Auburn
Class: Junior
Key stat: Threw for 3,158 yards last season
After a somewhat slow start to his first season at Auburn, the former Baylor transfer still threw for 3,158 yards and 18 touchdowns. With a year under his belt and more control at the line of scrimmage, his numbers could climb.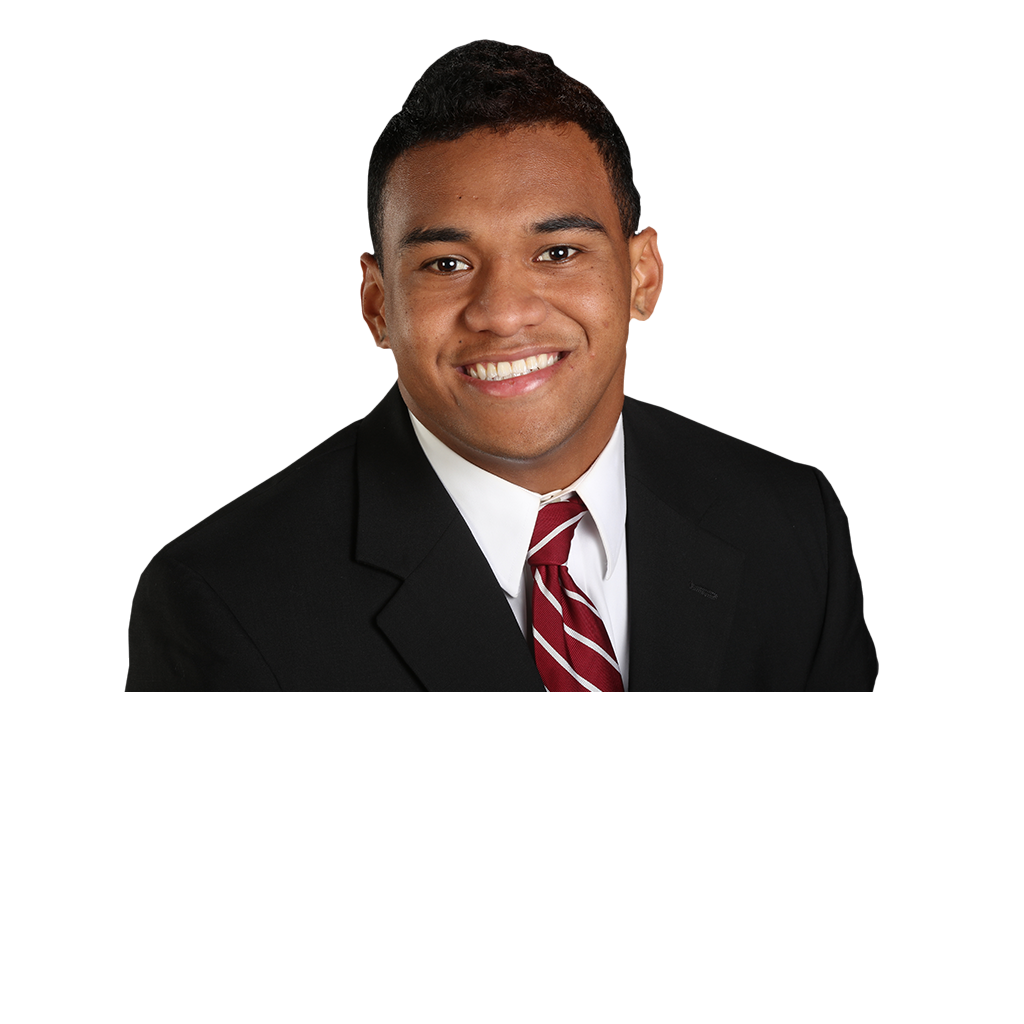 11. TUA TAGOVAILOA
QB, Alabama
Class: Sophomore
Key stat: Zero career college starts
It was a small sample size but a memorable one. After appearing only in mop-up duty during the regular season, Tagovailoa saved the day as a true freshman in the title game against Georgia, entering at halftime to throw three touchdowns, including the winner in a 26-23 overtime victory.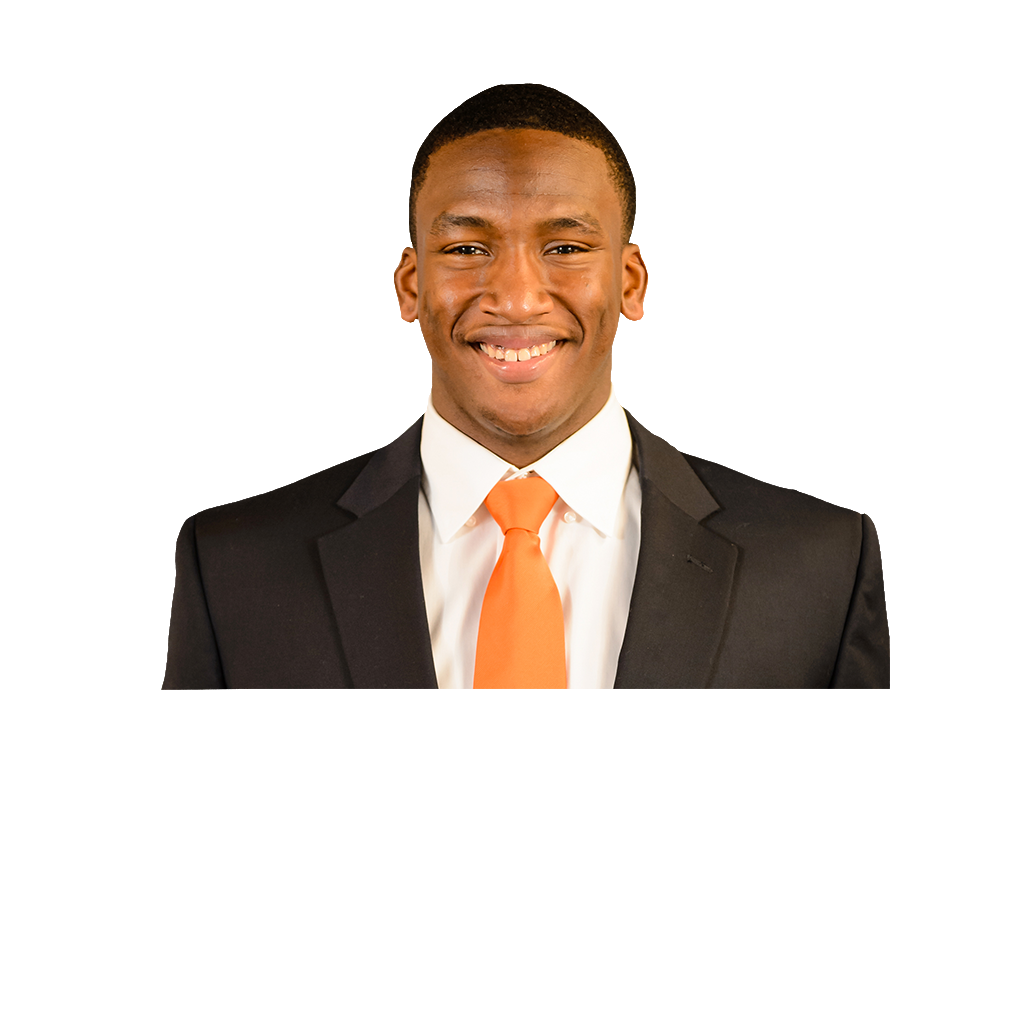 12. CLELIN FERRELL
DE, Clemson
Class: Junior
Key stat: No. 3 on Mel Kiper Jr.'s DE underclassmen rankings
After a breakout finale to the 2016 season, Ferrell became a household name as a sophomore in 2017, finishing the year with 9.5 sacks, 18 tackles for loss, seven QB hurries and two forced fumbles. He's a high-motor rusher off the edge, and his instincts for the position make him arguably the most dangerous pass-rusher on a line loaded with NFL talent.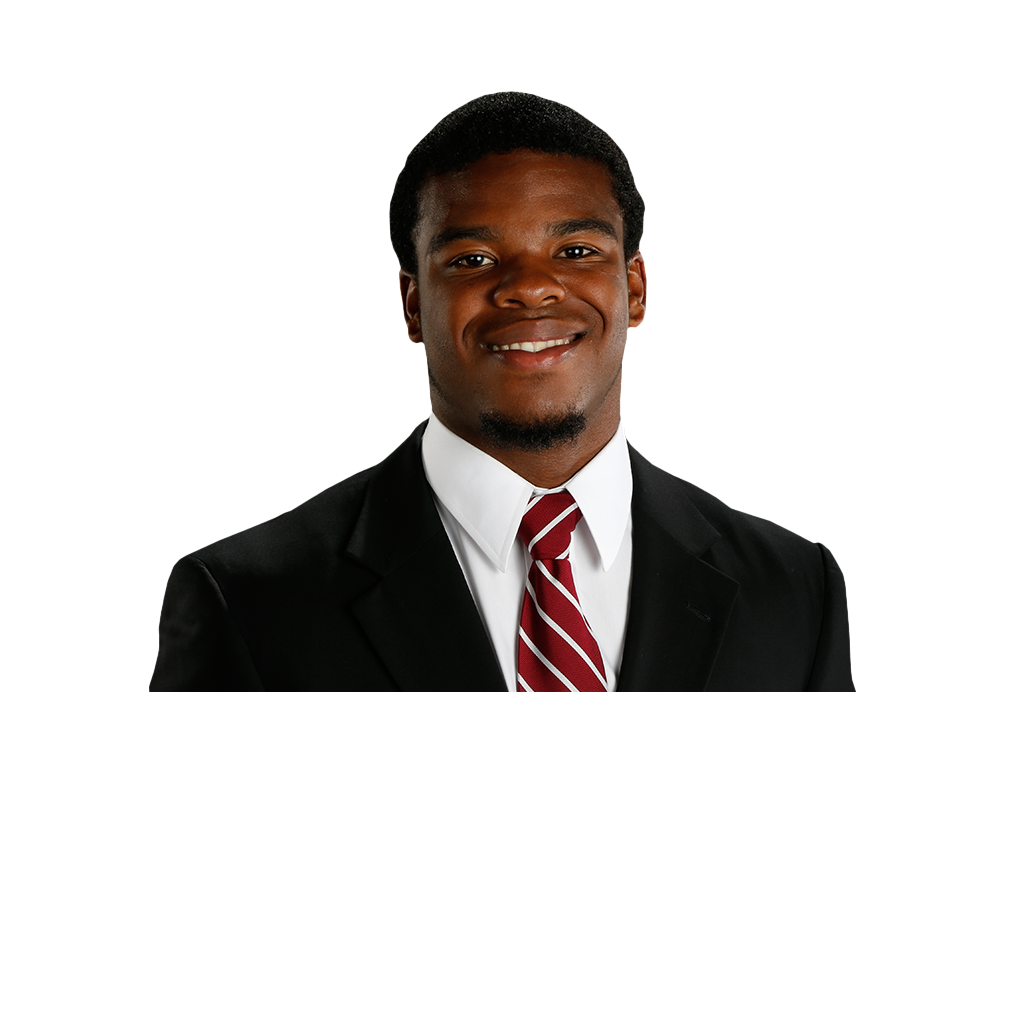 13. DAMIEN HARRIS
RB, Alabama
Class: Senior
Key stat: 7.4 yards per carry in 2017
He flies under the radar sometimes, but all Harris has done in each of the past two seasons is rush for 1,000 yards. During his senior season, he could climb up the chart for career rushing yards at Alabama.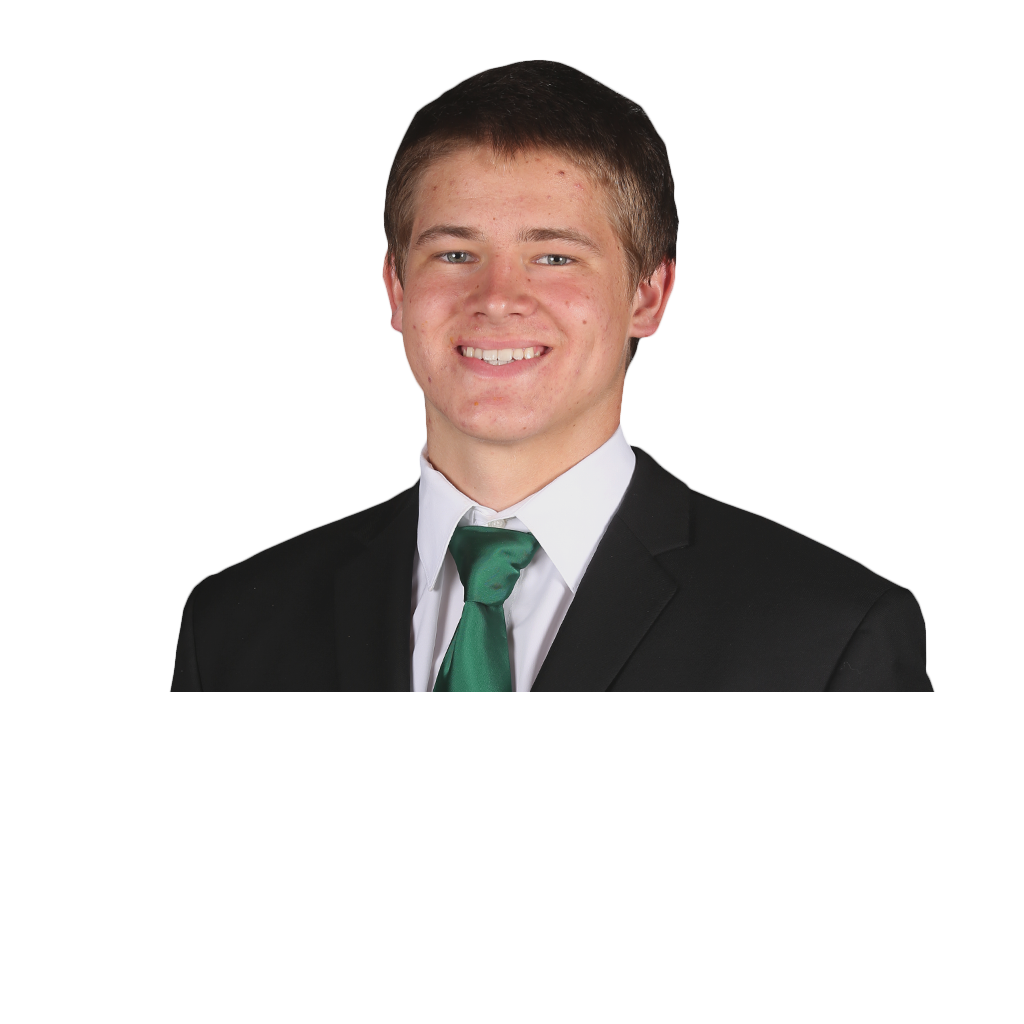 14. JUSTIN HERBERT
QB, Oregon
Class: Junior
Key stat: Mel Kiper Jr.'s No. 1 underclass QB
When Herbert was on the field last season, Oregon was one of the most dangerous offenses in the country (the Ducks scored 49.1 points and averaged 516.5 yards per game in his eight starts). If he plays to his potential this year, an early departure to the NFL might loom.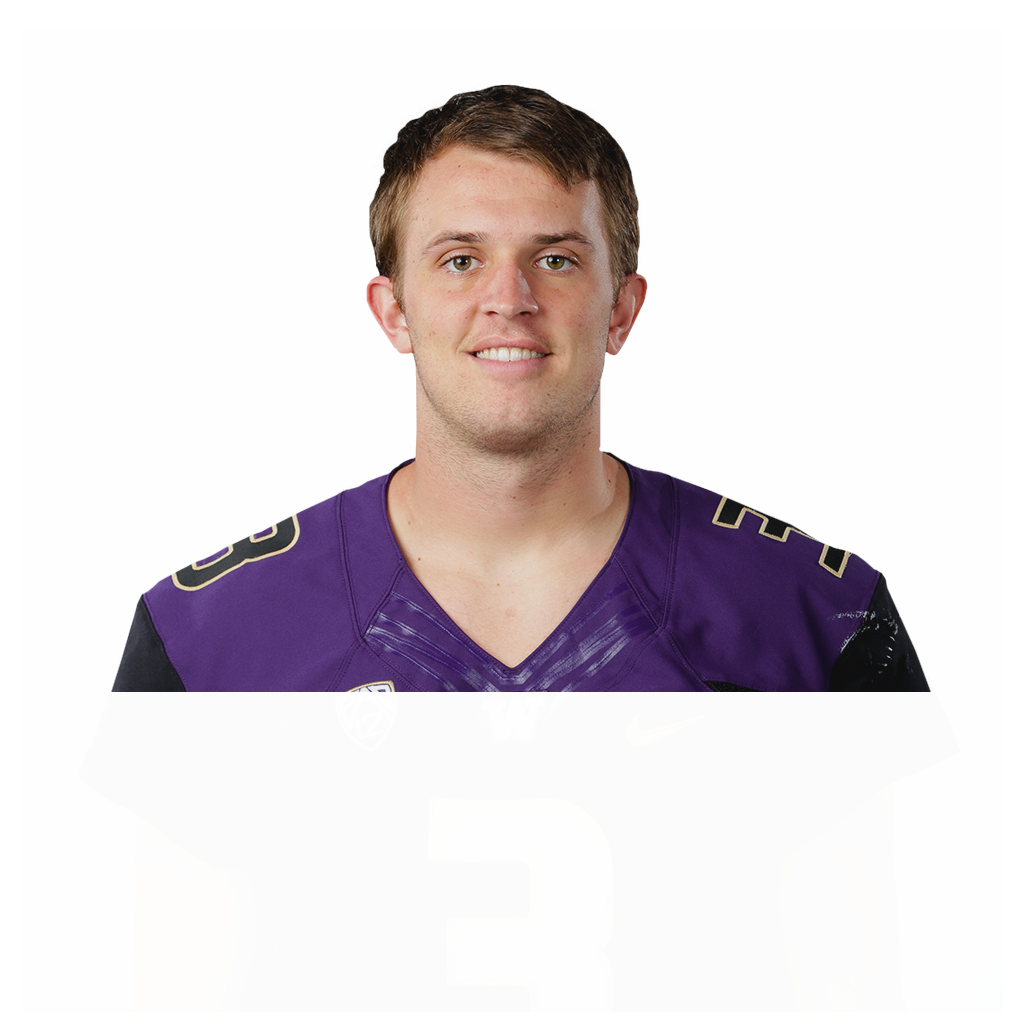 15. JAKE BROWNING
QB, Washington
Class: Senior
Key stat: Has thrown for 9,104 yards in three years
After finishing sixth in the Heisman Trophy voting and leading the Huskies to the playoff in 2016, Browning wasn't nearly as productive in 2017, but the senior is a primary reason Washington is viewed as the best team on the West Coast.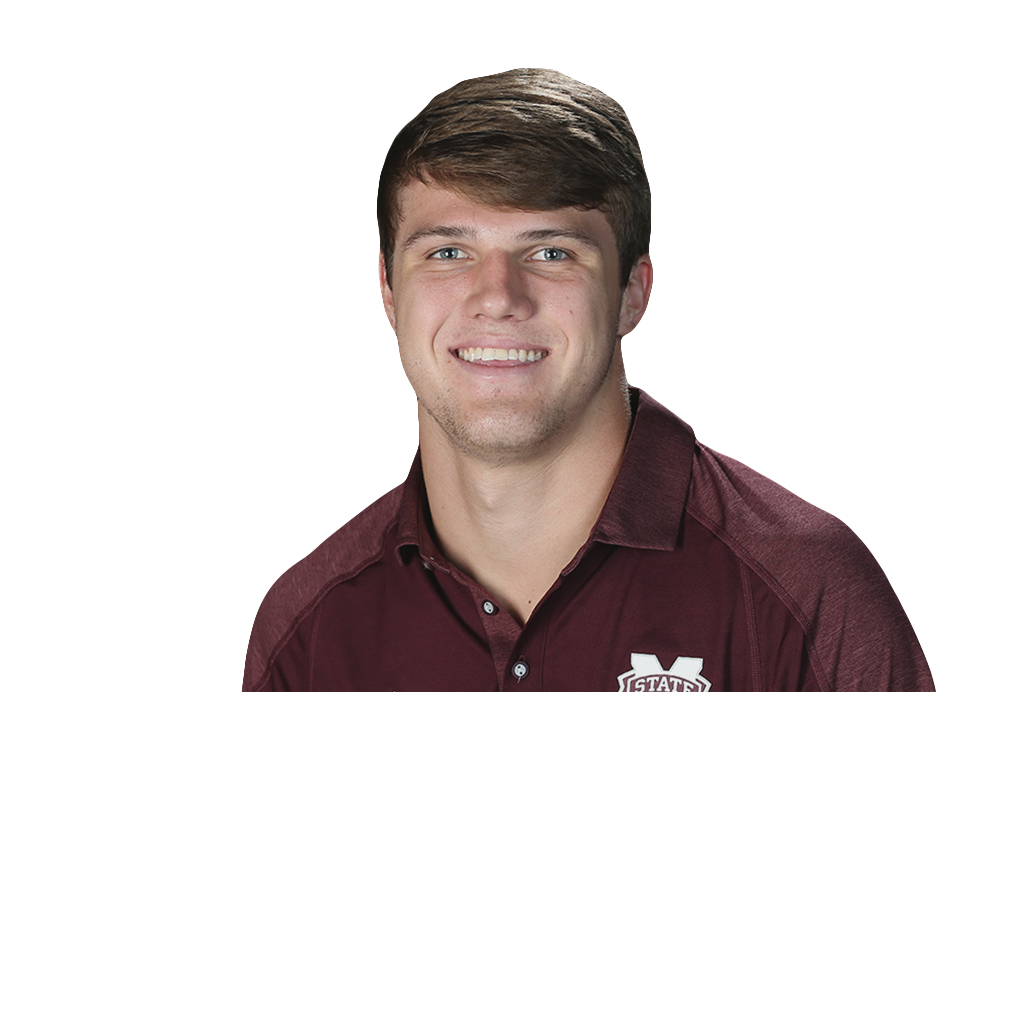 16. NICK FITZGERALD
QB, Mississippi State
Class: Junior
Key stat: Had both 100 rushing and passing yards in six 2017 games
One of the first things Joe Moorhead did when he got the job as head coach at Mississippi State was to call his starting quarterback to tell him to make room for a Heisman Trophy. While Fitzgerald might fly under the radar on Heisman lists, with 66 combined touchdowns (36 passing, 30 rushing) the past two seasons, he has some serious production already under his belt.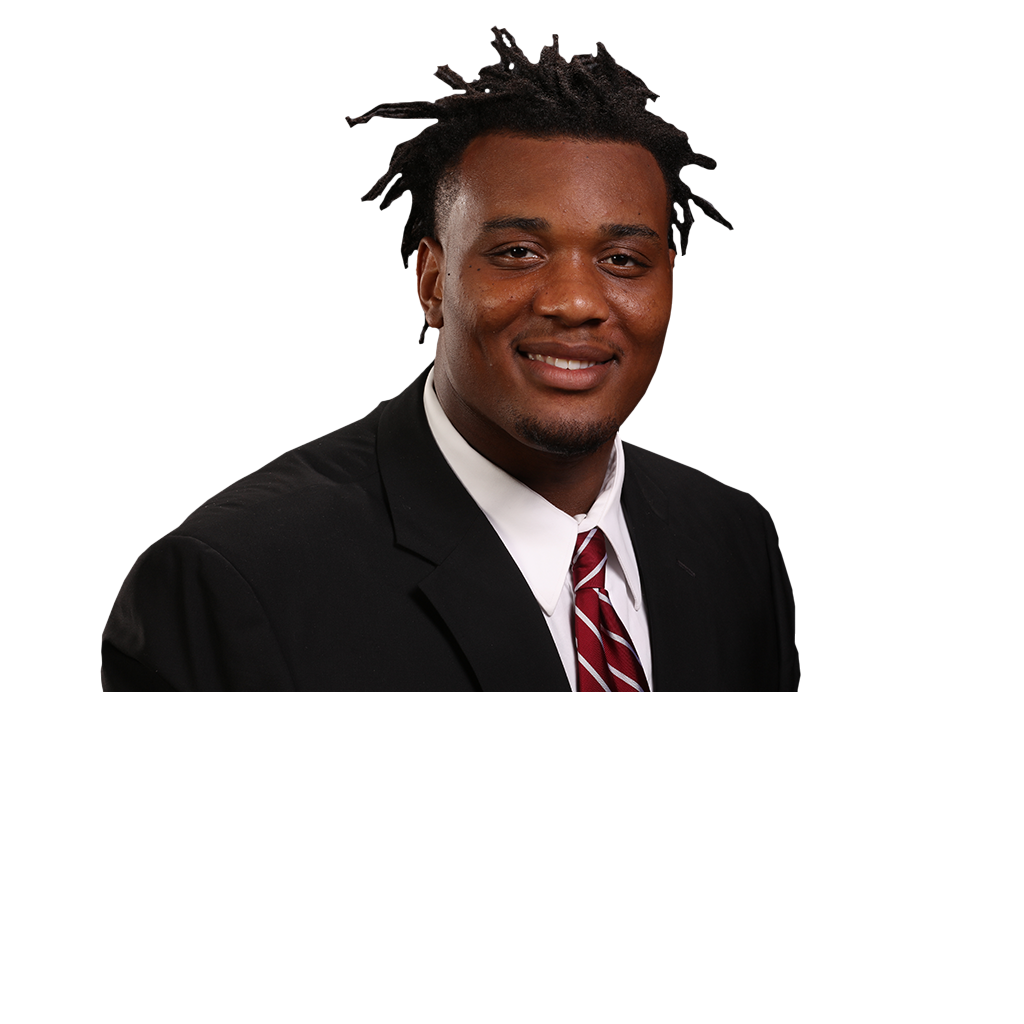 17. RAEKWON DAVIS
DL, Alabama
Class: Junior
Key stat: Projected first-round pick by Todd McShay
Da'Ron Payne was the anchor of the Alabama defense last season, but now it's another 300-pounder's turn. Davis, a lean 6-foot-7 and 306 pounds, enters the spotlight after earning All-SEC honors last season by posting 69 tackles, 10 of which were for a loss.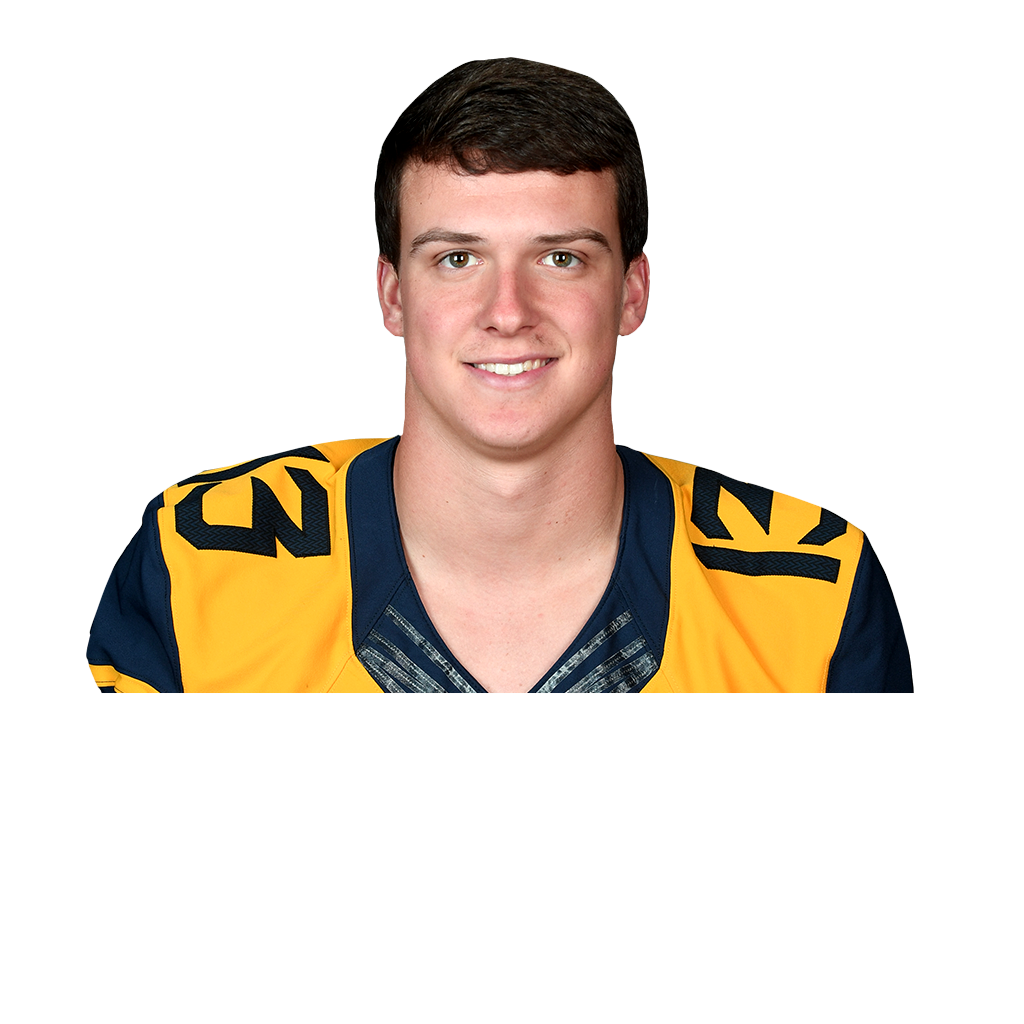 18. DAVID SILLS V
WR, West Virginia
Class: Senior
Key stat: Tied for FBS lead with 18 TD receptions
A finalist for the Biletnikoff Award, Sills led the country with 18 touchdown receptions in his first season as a full-time wide receiver. Because of added depth to West Virginia's receiving corps, Sills might not replicate that gaudy touchdown number. But the former quarterback figures to be even better with a season of experience playing receiver.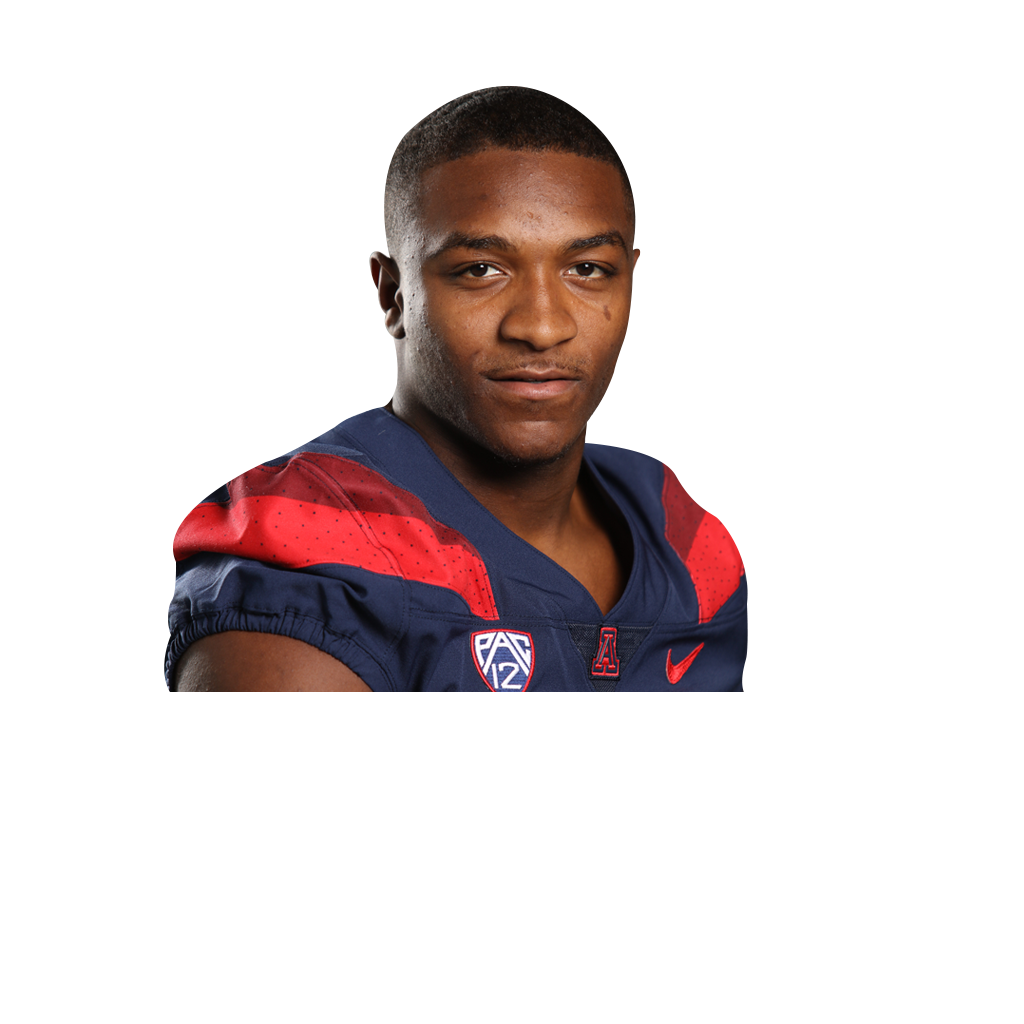 19. KHALIL TATE
QB, Arizona
Class: Junior
Key stat: Set FBS QB single-game rushing record with 327 against Colorado
Arguably the most exciting player to watch in the country, Tate enters the season as a legitimate Heisman Trophy contender under new coach Kevin Sumlin. Though he's known more as a runner, Tate's ability as a passer should not go overlooked -- he throws one of the best deep balls in the country.
Why Khalil Tate is a QB to watch in 2018
After taking over as Arizona's starting QB in 2017, Khalil Tate looks to improve on his breakout sophomore season.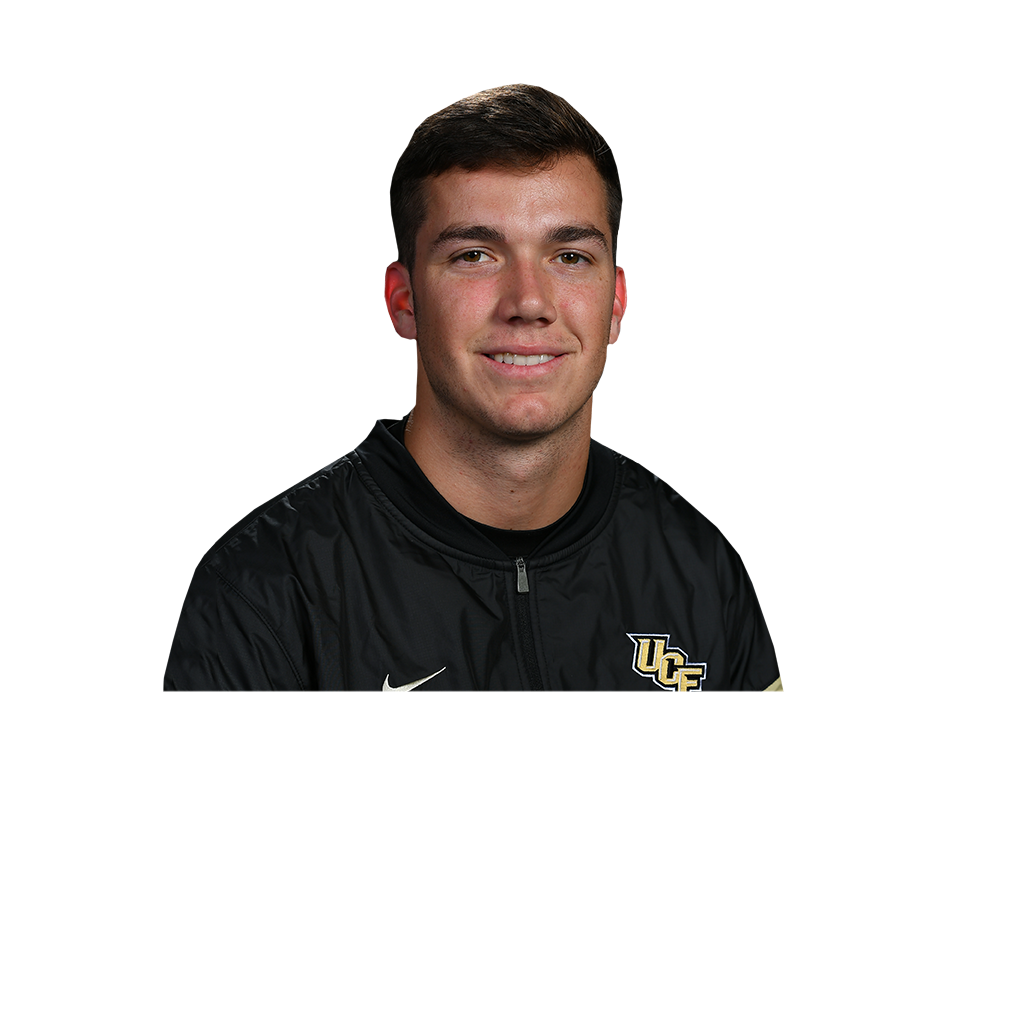 20. MCKENZIE MILTON
QB, UCF
Class: Junior
Key stat: Threw for 494 yards in 2OT win over Memphis
UCF has begun the Heisman pitch for its star quarterback, after a sophomore season in which he set single-season school records for passing yards (4,037), passing touchdowns (37) and rushing yards by a quarterback (613). Hopes are high for UCF to keep its forward momentum going with Milton back behind center.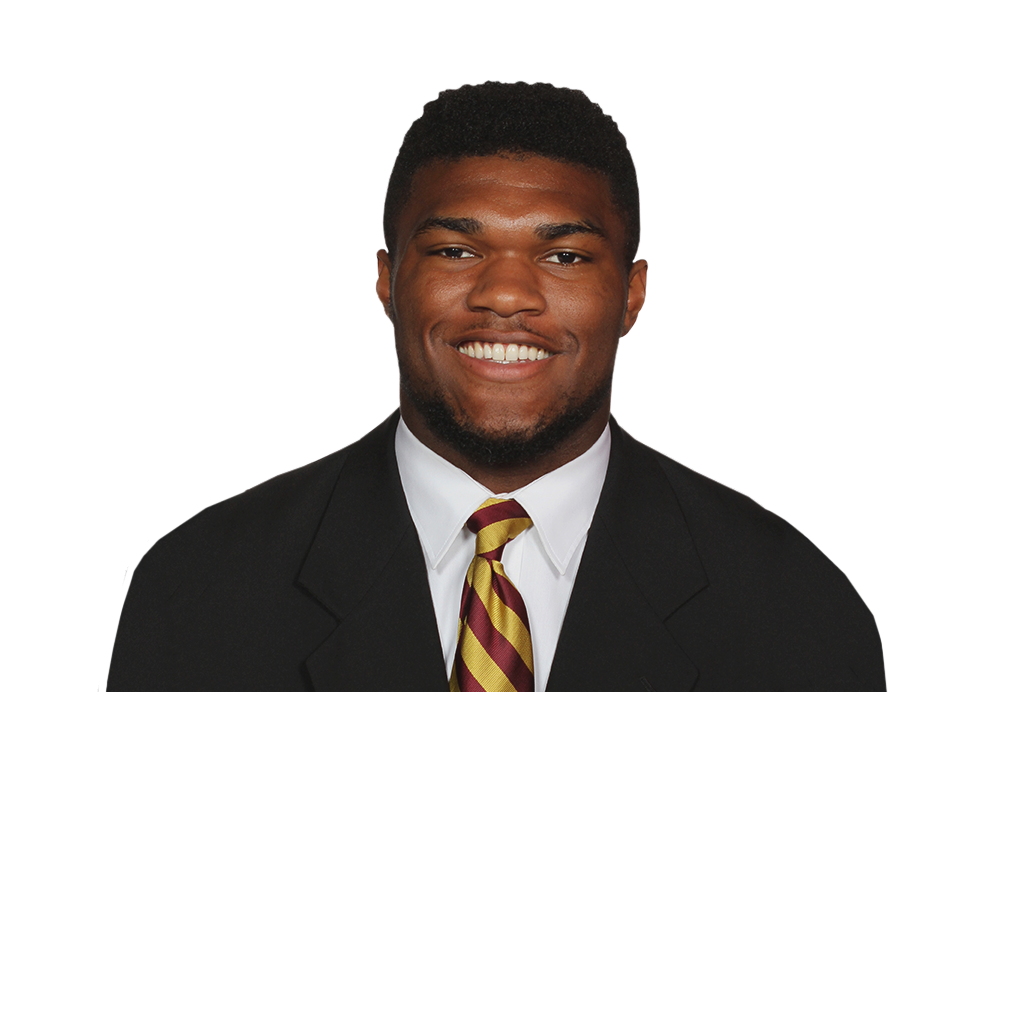 21. CAM AKERS
RB, Florida State
Class: Sophomore
Key stat: Ran for career-high 199 yards against Syracuse
Last season, Akers broke Florida State's single-season freshman rushing record with 1,024 yards, but the expectations are even higher this season. And those expectations come from Akers himself. Already a preseason All-ACC selection, one of Akers' goals this season is to rush for 2,000 yards. The other is to win a championship.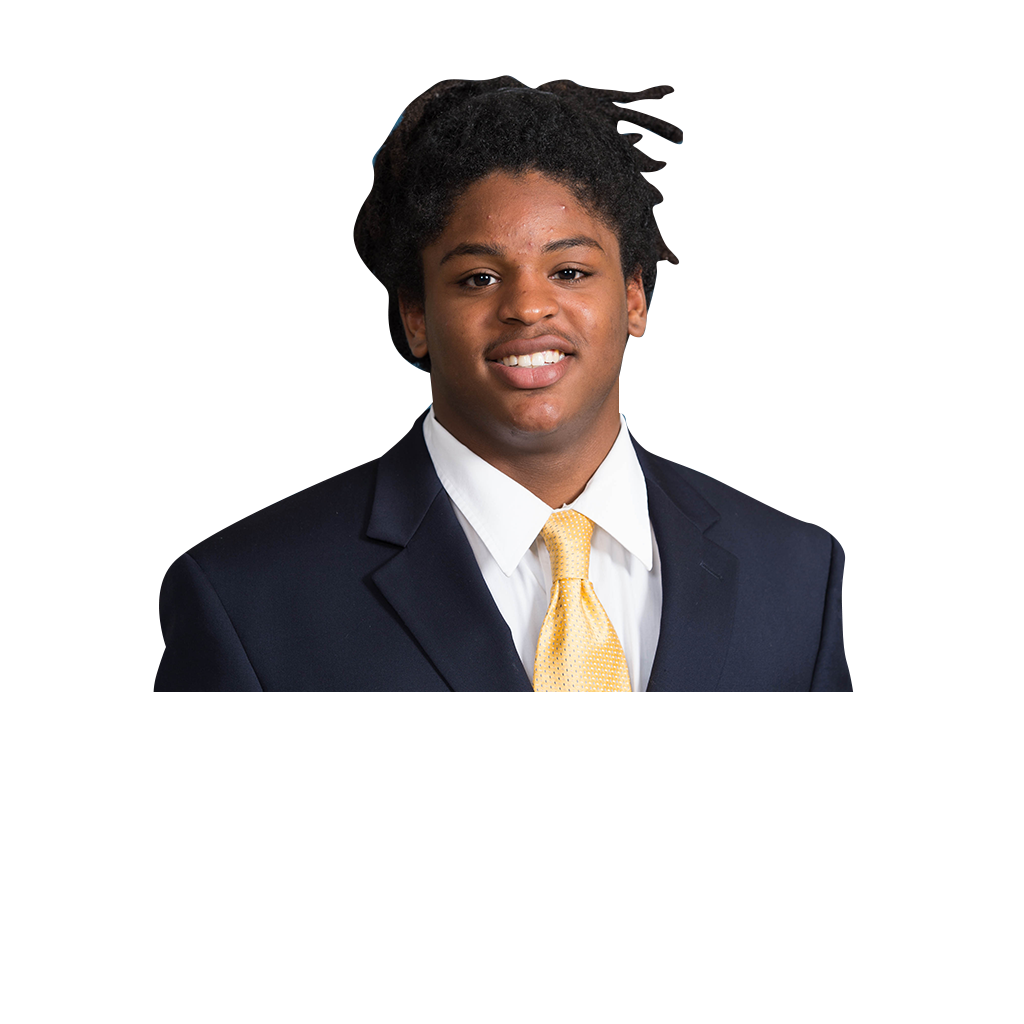 22. DEVIN BUSH
LB, Michigan
Class: Junior
Key stat: Mel Kiper Jr.'s No. 1 underclass ILB
The new leader of Michigan's stacked defense had a team-high 102 tackles and five sacks in his first season as a starter. Good instincts and a fearsome attitude will make Bush the tone-setting centerpiece for another fast, aggressive group in Ann Arbor.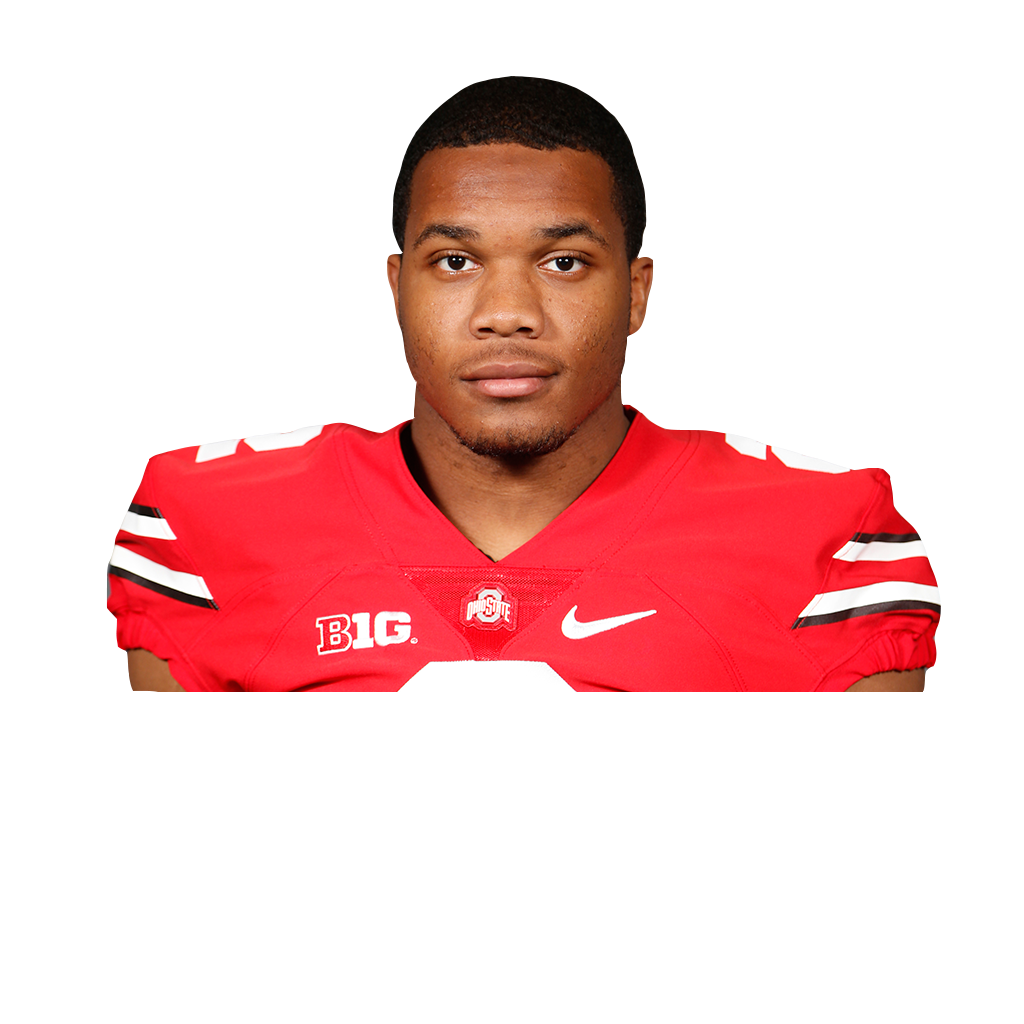 23. J.K. DOBBINS
RB, Ohio State
Class: Sophomore
Key stat: Rushed for 1,403 yards in 2017
Ohio State fans want to see more of Dobbins, who last fall averaged 7.2 yards a carry and 100.2 yards per game despite only 13.9 carries per game. Mike Weber is still in Columbus, but Dobbins should move into more of a featured role. He had a team-high 16 plays from scrimmage of 20 yards or longer last season.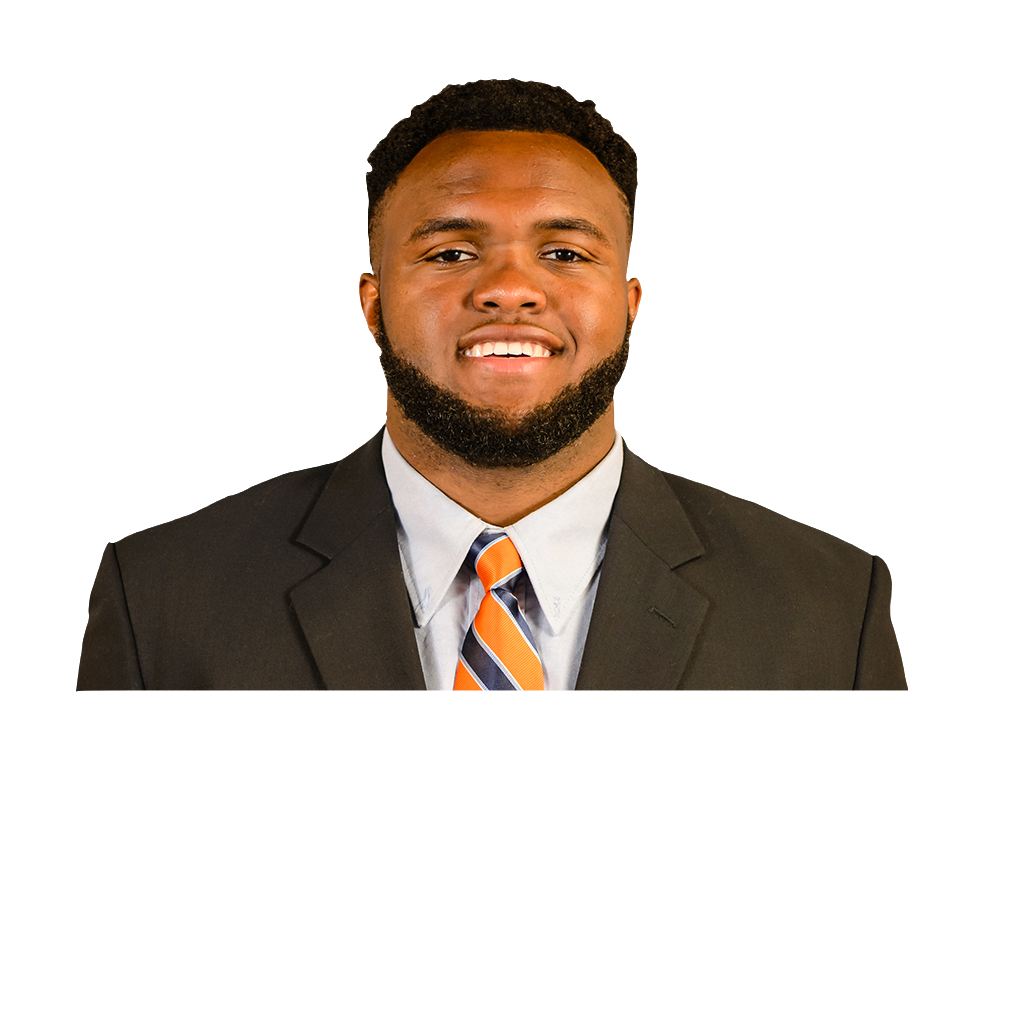 24. AUSTIN BRYANT
DE, Clemson
Class: Senior
Key stat: Mel Kiper Jr.'s No. 4 senior DE
There was a play against Virginia Tech last season that perfectly illustrated why Bryant is the unsung hero of Clemson's elite defensive line. He was lined up in coverage, split wide against speedy receiver Sean Savoy on a fourth-down play. A swing pass to Savoy was caught and immediately blown up by Bryant, who converged with his 270-pound frame to drop Savoy for a 5-yard loss. That's an astonishing amount of athleticism for a guy considered the fourth-best defensive lineman on his own team.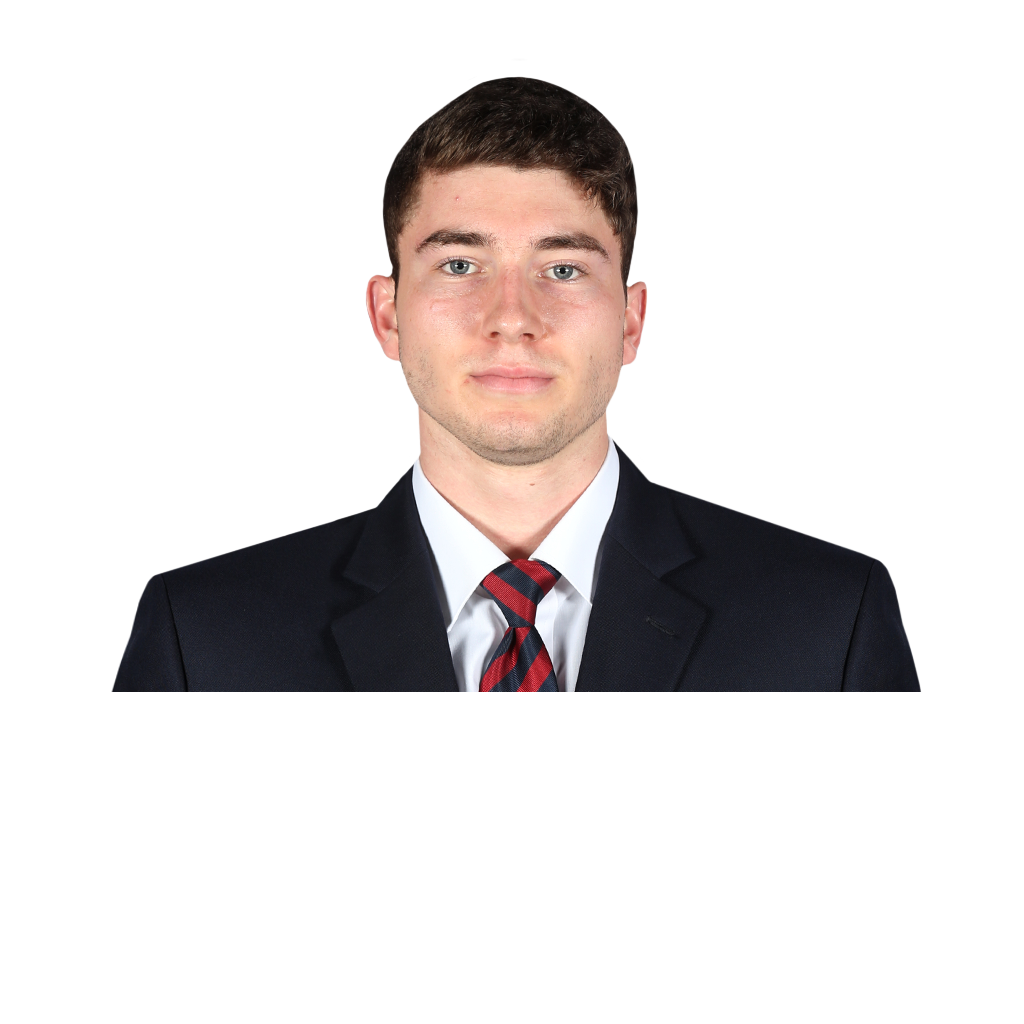 25. SHEA PATTERSON
QB, Michigan
Class: Junior
Key stat: Threw for 2,259 yards before season-ending injury
The former Ole Miss starter is now the preordained savior in Ann Arbor. Patterson's ability to extend and make plays will -- provided he wins the starting job -- give Jim Harbaugh's staff a weapon it has not had under center at Michigan. Wolverine faithful are hoping he's the missing piece to a Big Ten title run.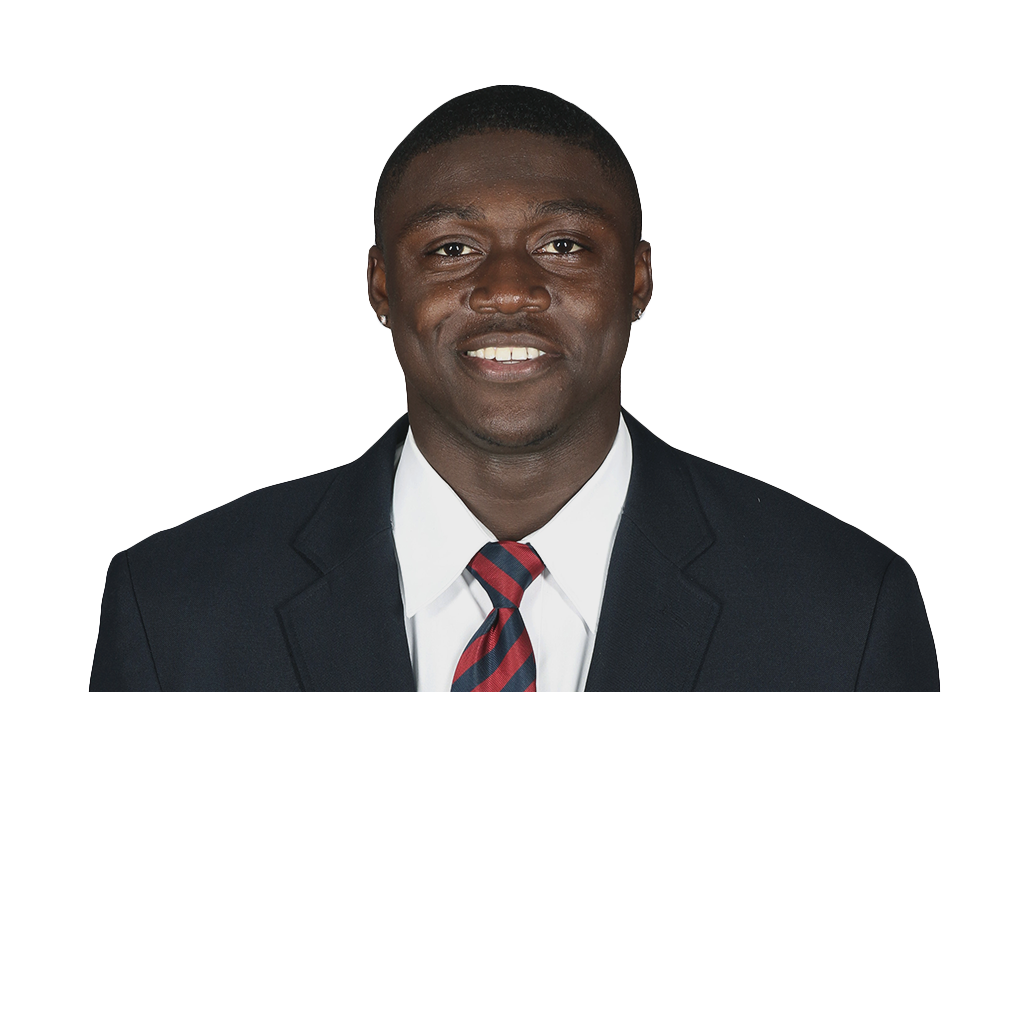 26. A.J. BROWN
WR, Ole Miss
Class: Junior
Key stat: Mel Kiper Jr.'s No. 1 underclass receiver
Arguably the best pro prospect at his position, Brown caught 72 passes for 1,252 yards and 11 touchdowns as a sophomore last year. Brown also eclipsed 100 receiving yards six times, with five of those resulting in him gaining at least 150 yards. At 6-1, 225 pounds, Brown can outmuscle just about any defensive back.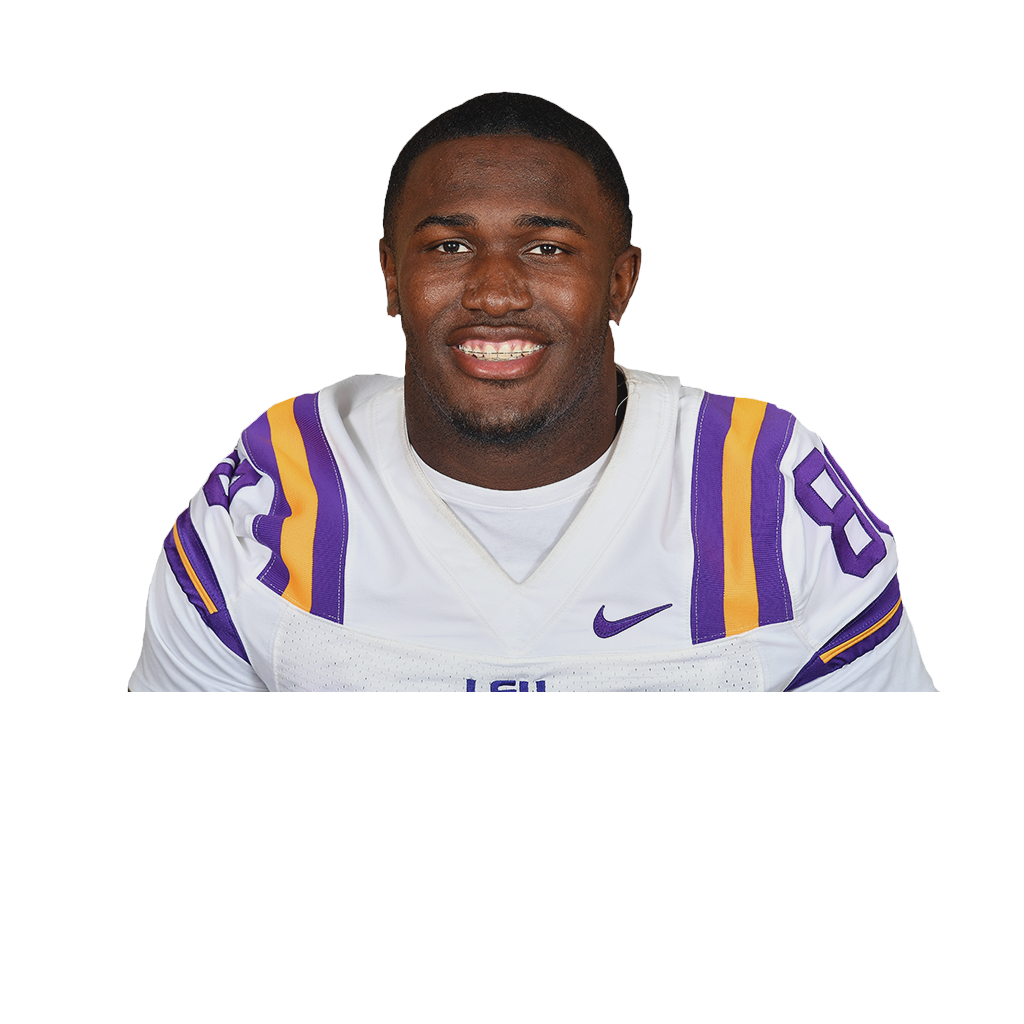 27. DEVIN WHITE
LB, LSU
Class: Junior
Key stat: Mel Kiper Jr.'s No. 1 underclass OLB
White probably will be the first linebacker taken in next year's NFL draft, and for good reason. In just his second season with the Tigers, he collected 133 tackles and 4.5 sacks in 2017. The sideline-to-sideline linebacker registered double-digit tackles in eight of 13 games last year.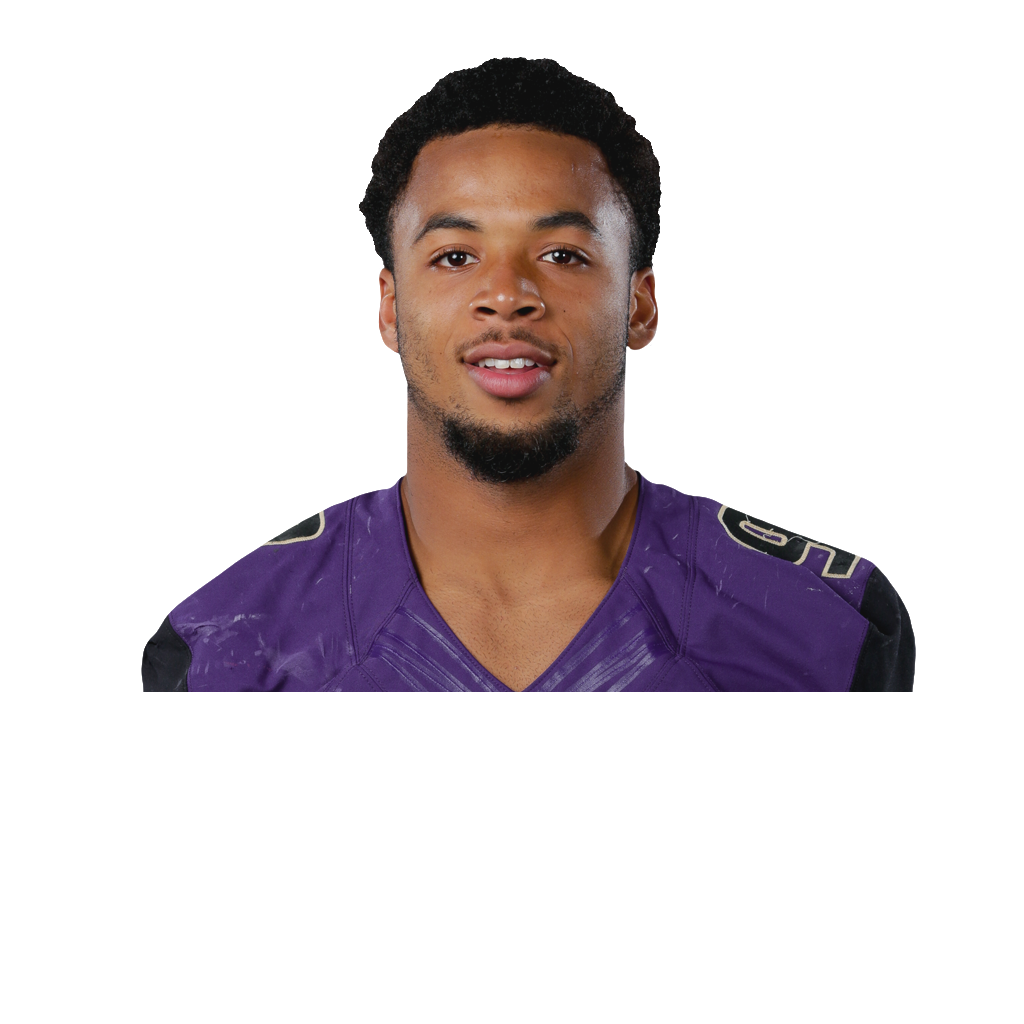 28. MYLES GASKIN
RB, Washington
Class: Senior
Key stat: 4,055 career rushing yards over three seasons
Gaskin is already the school's all-time touchdowns leader (49) and has a chance to become the first Pac-12 player and 10th in FBS history to rush for 1,000 yards in four consecutive seasons. He enters the season with 4,055 rushing yards.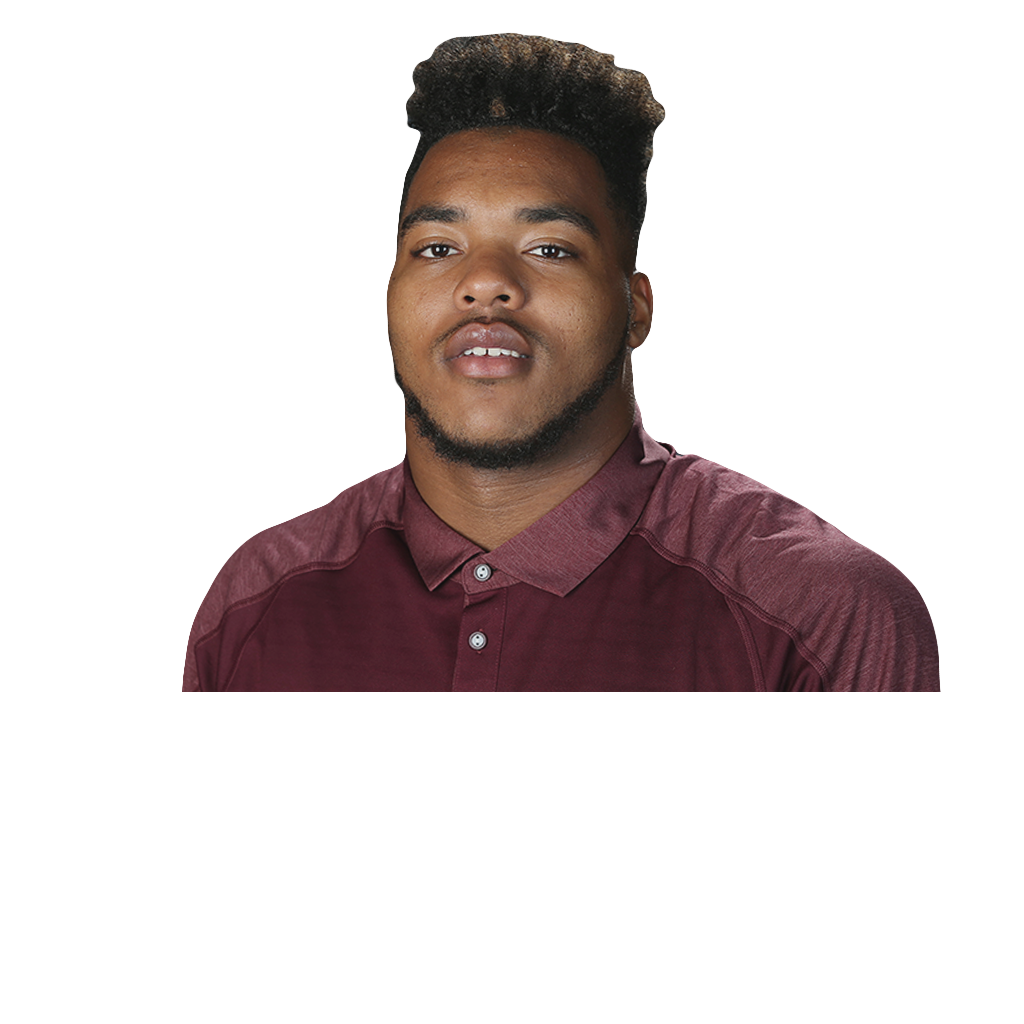 29. JEFFERY SIMMONS
DT, Mississippi State
Class: Junior
Key stat: Mel Kiper Jr.'s No. 4 underclass DT
He's 6-4 and 310 pounds, but he's nimble, reportedly having just 15 percent body fat. He already has found the end zone twice, and last season racked up a whopping 41 quarterback pressures, earning first team All-SEC honors from the league's coaches.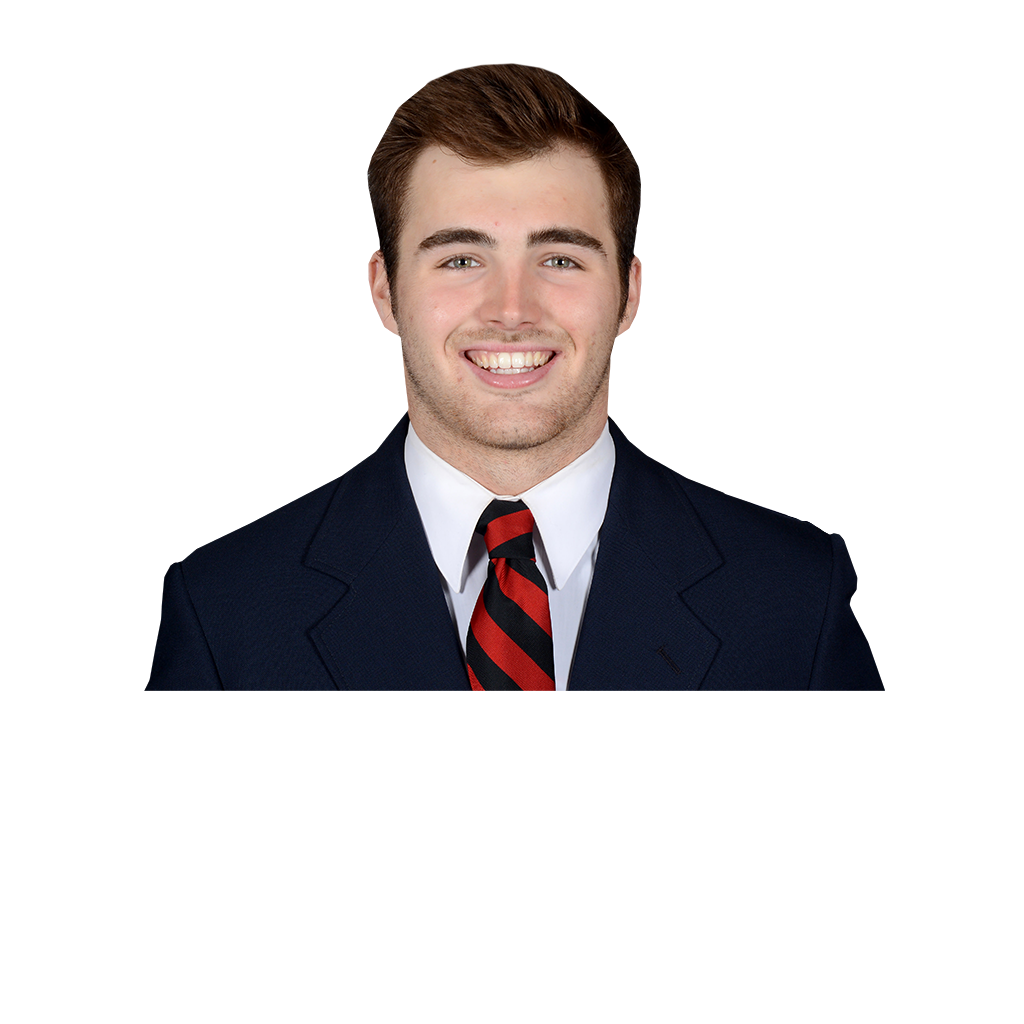 30. JAKE FROMM
QB, GEORGIA
Class: Sophomore
Key stat: Threw for 2,699 yards in leading UGA to title game
He has been somewhat overshadowed by Tagovailoa's emergence in the title game and No. 1 recruit Justin Fields' arrival on campus, but Fromm deserves to stand on his own. As a true freshman, all he did was throw 24 touchdowns and only seven interceptions, leading the Bulldogs to within an overtime of a national championship.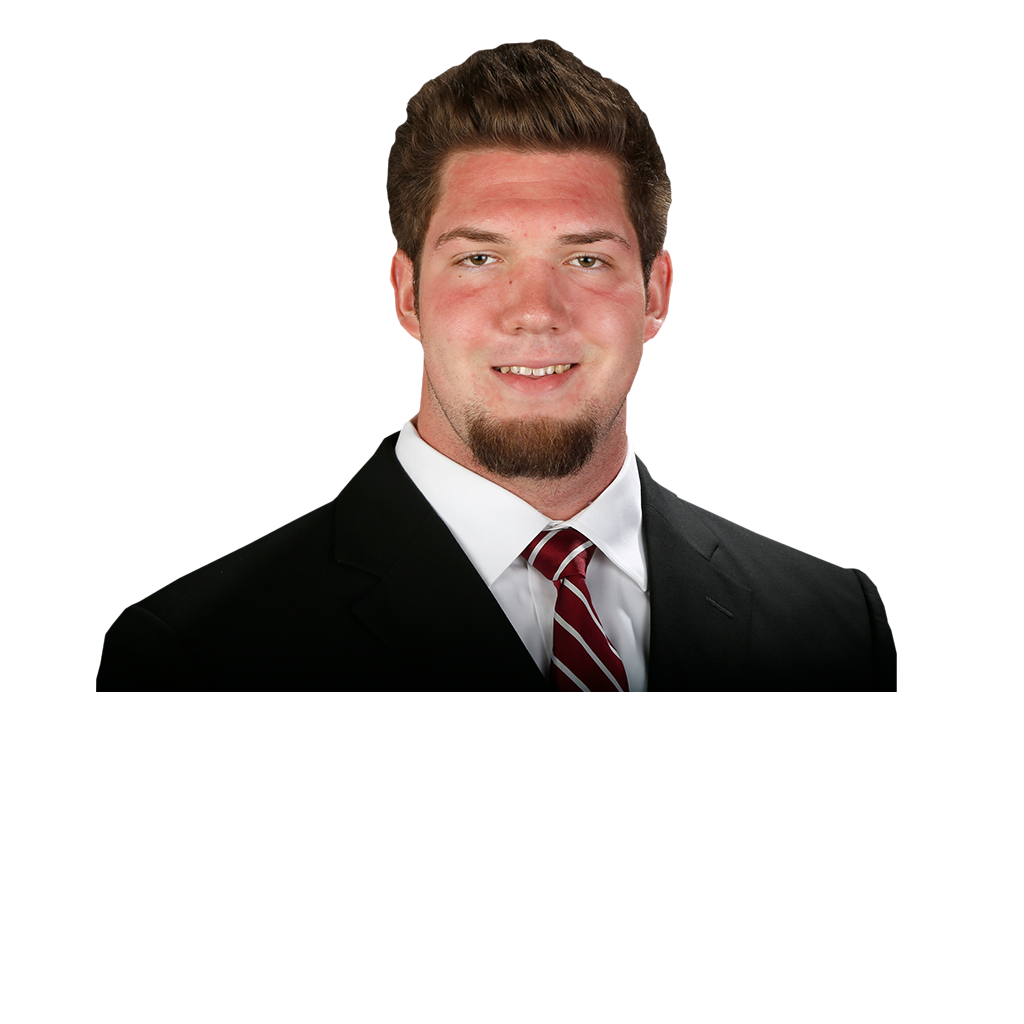 31. JONAH WILLIAMS
OL, Alabama
Class: Junior
Key stat: Crimson Tide rushed for 3,509 yards in 2017
There's a reason he has started from Day 1. Already at 29 career starts, Williams won a spot on the SEC All-Freshman team in 2016 and followed that up with third team AP All-America honors last season. The right tackle has been one of the most consistent linemen on the roster, proficient in the run game as well as pass protection.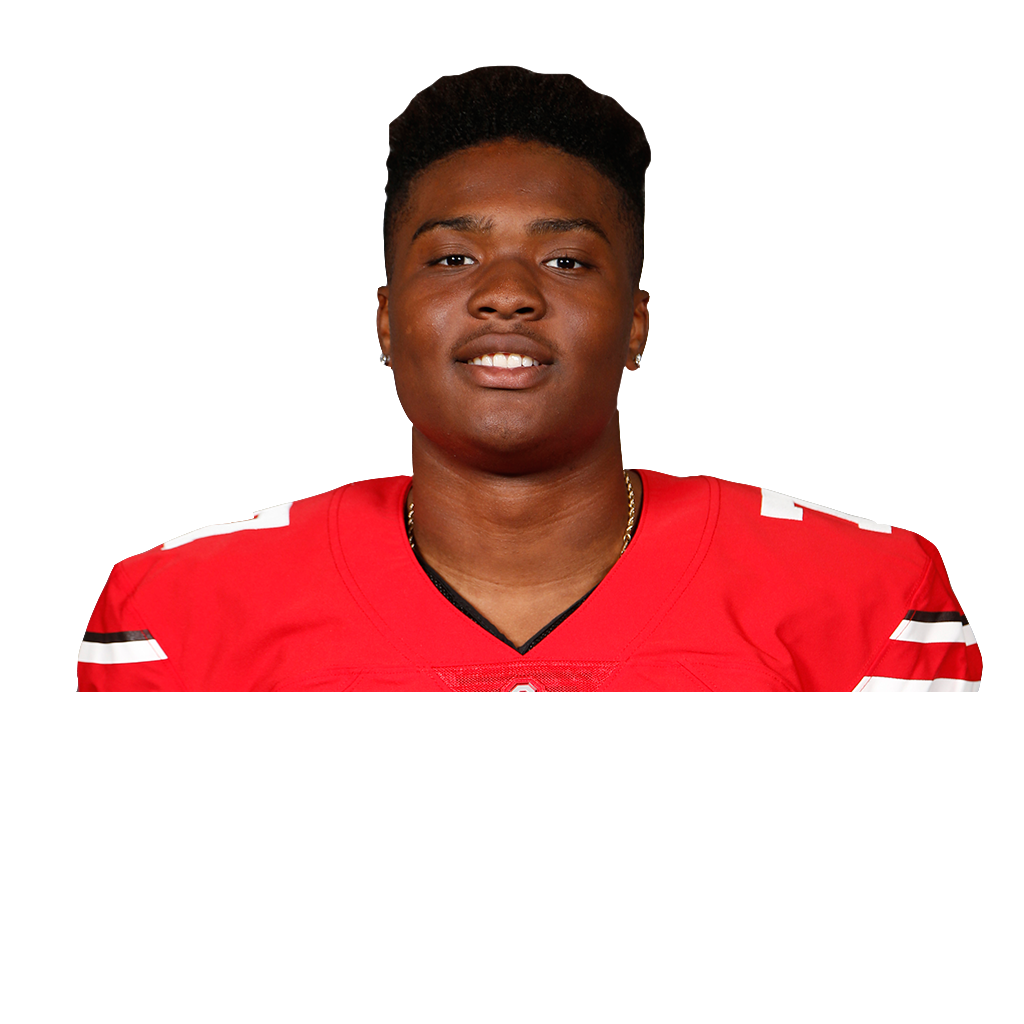 32. DWAYNE HASKINS
QB, Ohio State
Class: Sophomore
Key stat: Completed 40 of 57 passes in 2017
J.T. Barrett's 50-game run in Columbus is over, and the Haskins era begins this fall. Haskins impressed in relief of Barrett last year at Michigan Stadium, rallying the Buckeyes past their archrival. The strong-armed sophomore steps into the featured role for an offense loaded with options at the skill positions.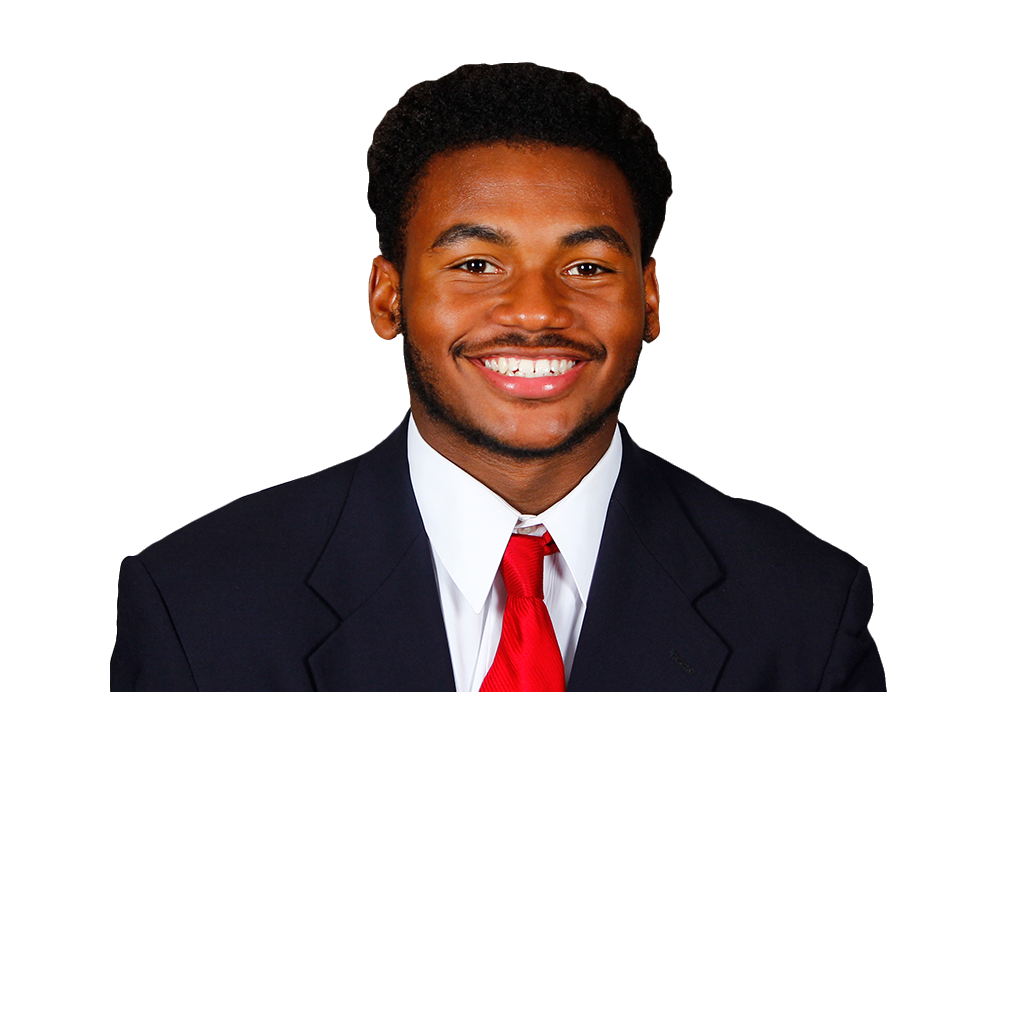 33. D'ANDRE SWIFT
RB, Georgia
Class: Sophomore
Key stat: 618 rushing yards on only 81 carries in 2017
With longtime backs Sony Michel and Nick Chubb gone, it's Swift's turn in the spotlight. In a supporting role last season, the sophomore showed flashes of big-play ability, averaging 7.8 yards per touch (rushing and receiving).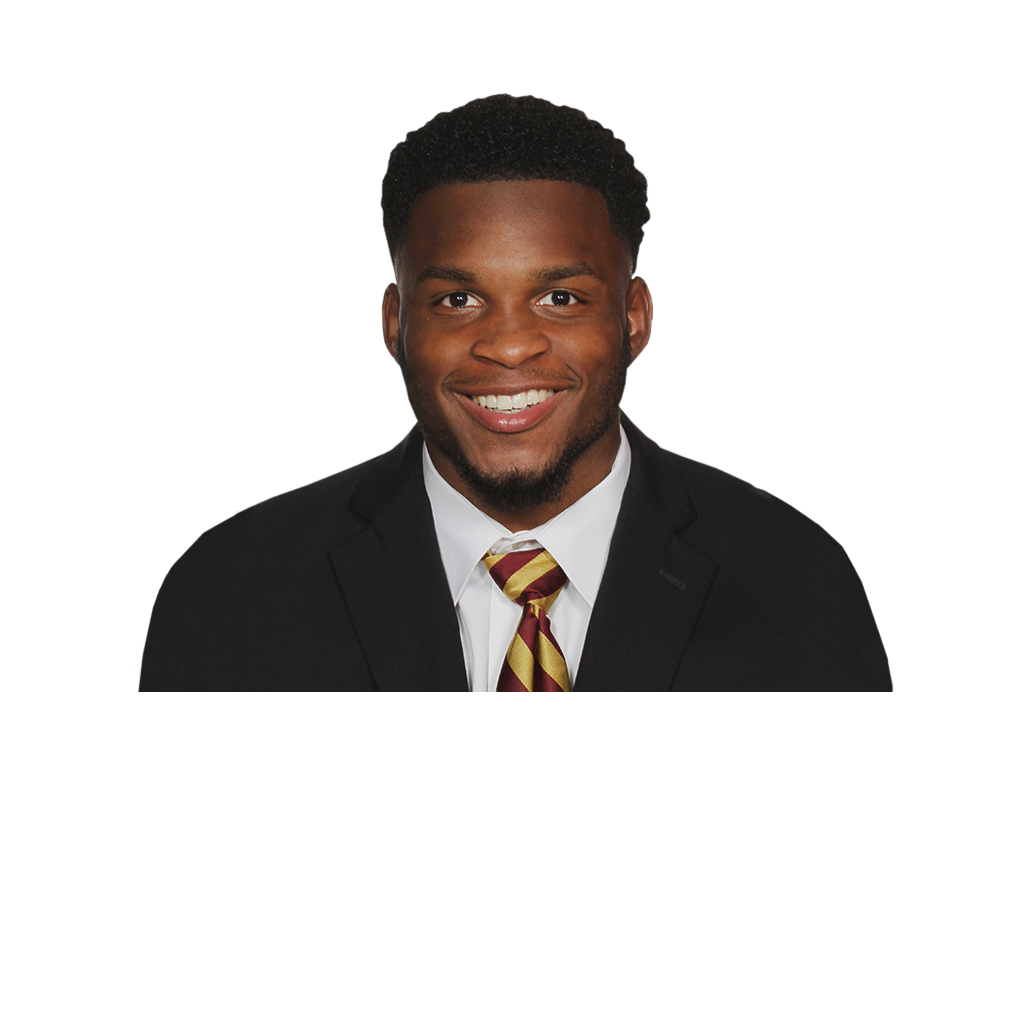 34. LEVONTA TAYLOR
CB, Florida State
Class: Junior
Key stat: Recorded two interceptions against rival Florida
Taylor came into his own last season in his first year as a starter and goes into 2018 as one of the best cover cornerbacks in the ACC. Thanks to several key departures, including Derwin James, Taylor is now the veteran among the group and will be asked to anchor a unit that has the potential for a big year.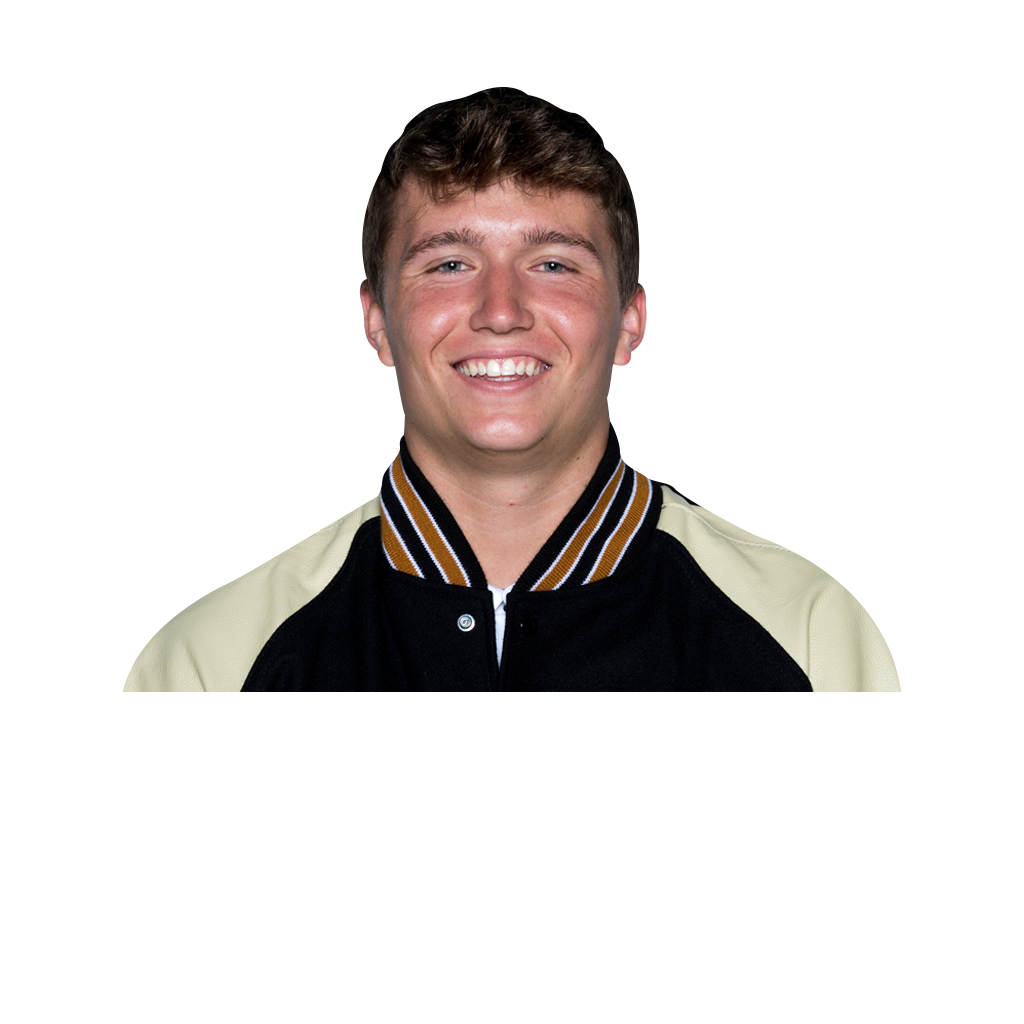 35. DREW LOCK
QB, Missouri
Class: Senior
Key stat: Projected first-round pick by Todd McShay
It went largely unnoticed as Missouri struggled to find its footing last season, but its quarterback excelled throughout, finishing just 36 yards shy of 4,000 yards passing. He didn't miss the mark, though, when he set an SEC record for passing touchdowns in a single season with 44.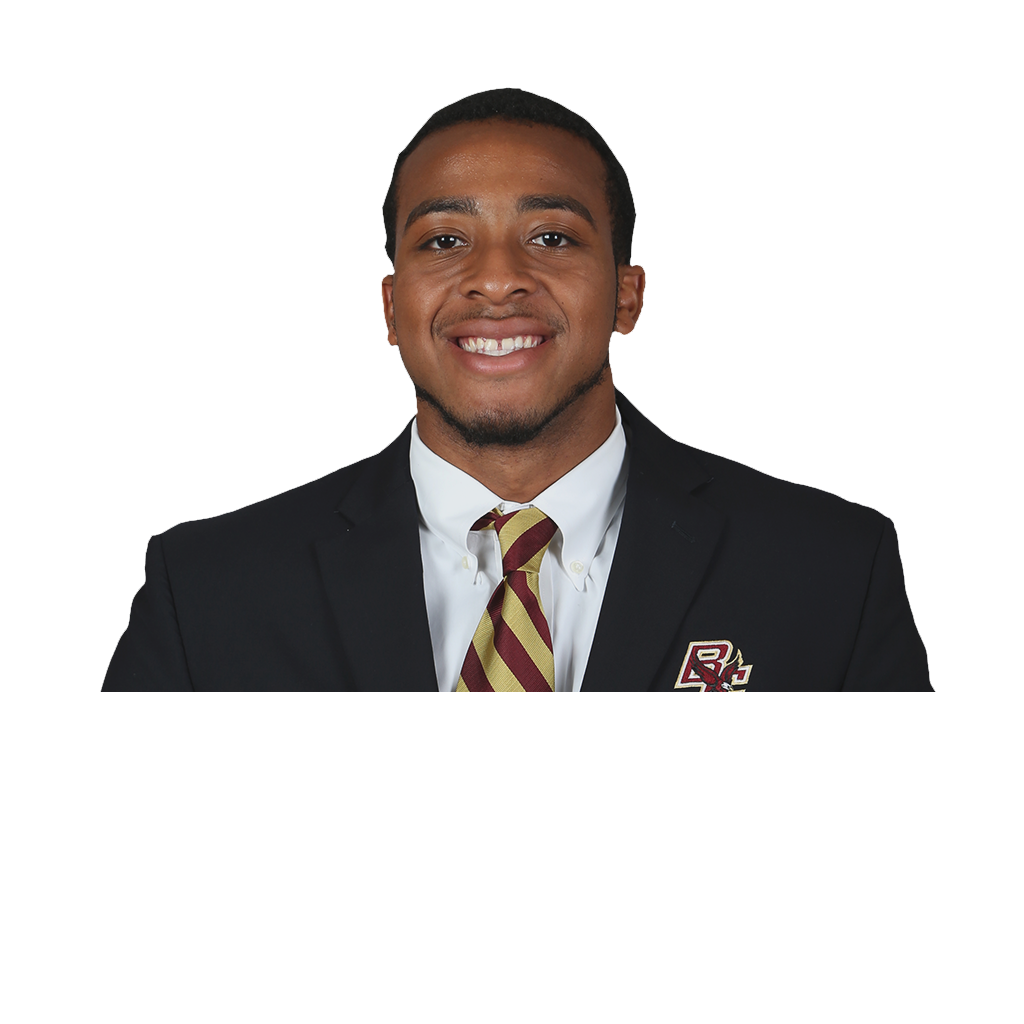 36. A.J. DILLON
RB, Boston College
Class: Sophomore
Key stat: Rushed for 895 yards in final five games of 2017
Here are the numbers for Dillon from his true freshman season: 1,589 yards, 14 touchdowns, five straight games with at least 149 yards to end the season. That's all pretty good, but don't forget he wasn't even Boston College's starting running back until Week 5. So when Dillon says he has a lot he can still improve upon, that's a frightening thought, and he's the biggest reason there's real enthusiasm about Boston College's chances for a big season in 2018.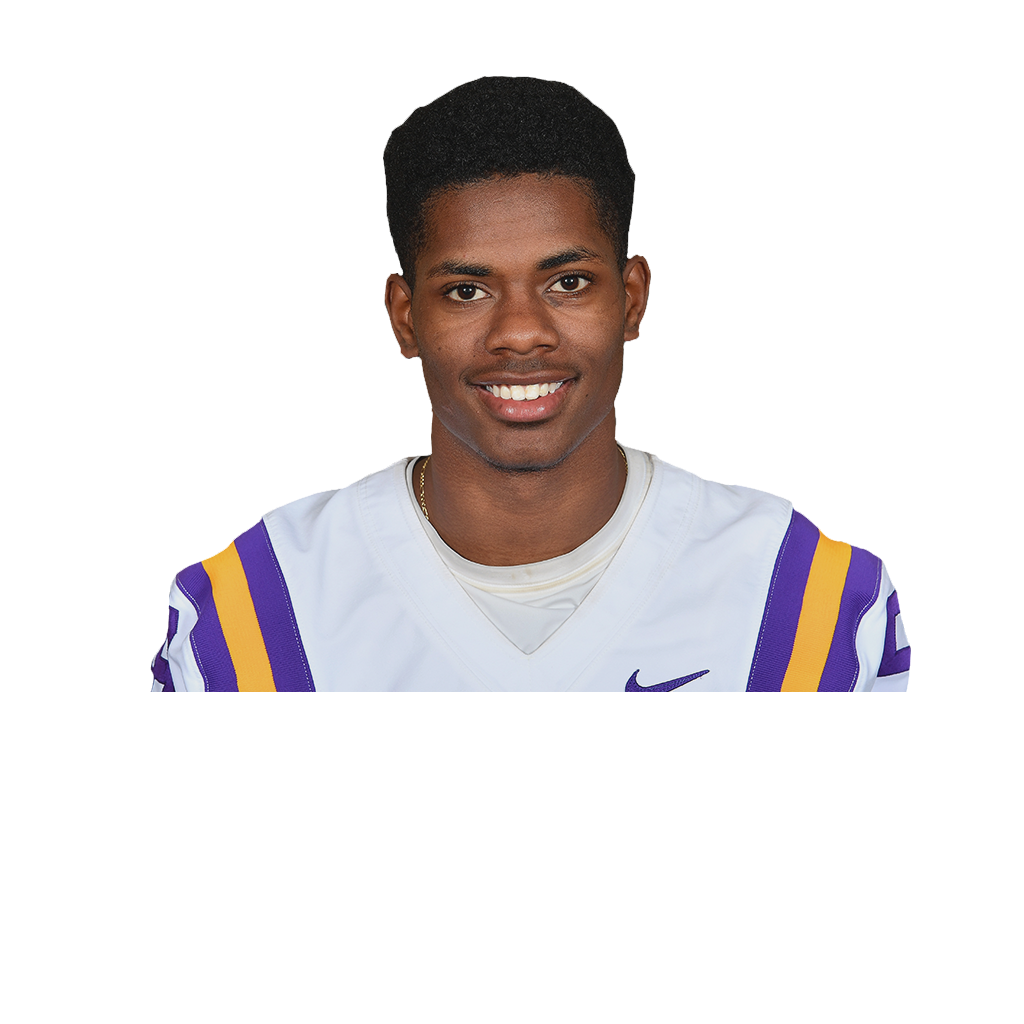 37. GREEDY WILLIAMS
CB, LSU
Class: Sophomore
Key stat: No. 6 pick in Todd McShay's way-too-early draft
Williams' nickname fits him perfectly. He's coming off a sophomore year in which he led the SEC with six interceptions and was second in the league with 17 passes defended. Arguably the best cover corner in the SEC -- and maybe beyond -- the first-team All-SEC member is getting tons of All-America attention this season. Williams is a rangy, big-bodied corner who sticks to receivers but isn't afraid to lay the lumber.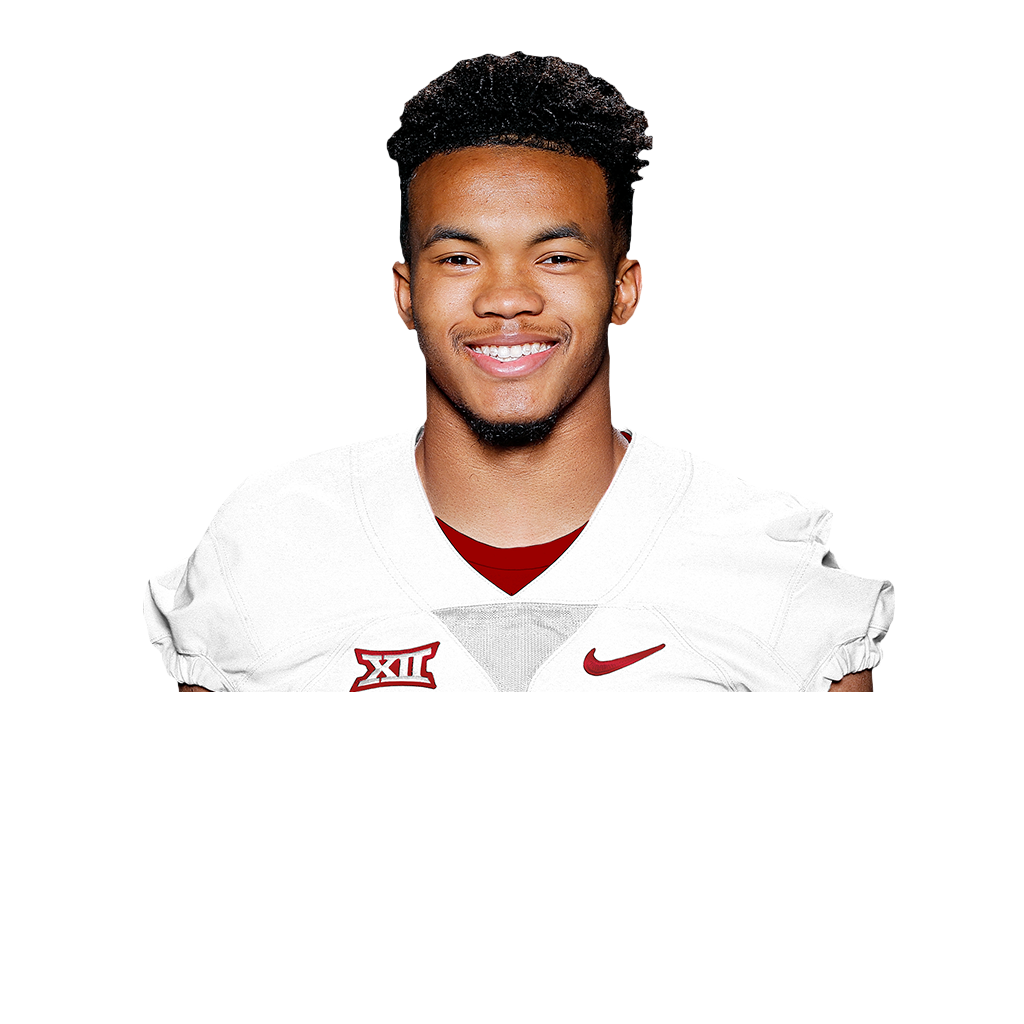 38. KYLER MURRAY
QB, Oklahoma
Class: Junior
Key stat: No. 9 overall pick in 2018 MLB draft
Having signed with the Oakland Athletics for $4.7 million over the summer, Murray now faces the enormous task of replacing Heisman winner and No. 1 overall NFL draft pick Baker Mayfield. The Sooners, however, are loaded around the quarterback on offense again. And Murray, a former five-star recruit, has the talent to propel Oklahoma back into the CFP.
How does Oklahoma replace Mayfield?
Rece Davis explains how Kyler Murray will have to replace Baker Mayfield as starting QB, while Murray has a future baseball career on the horizon.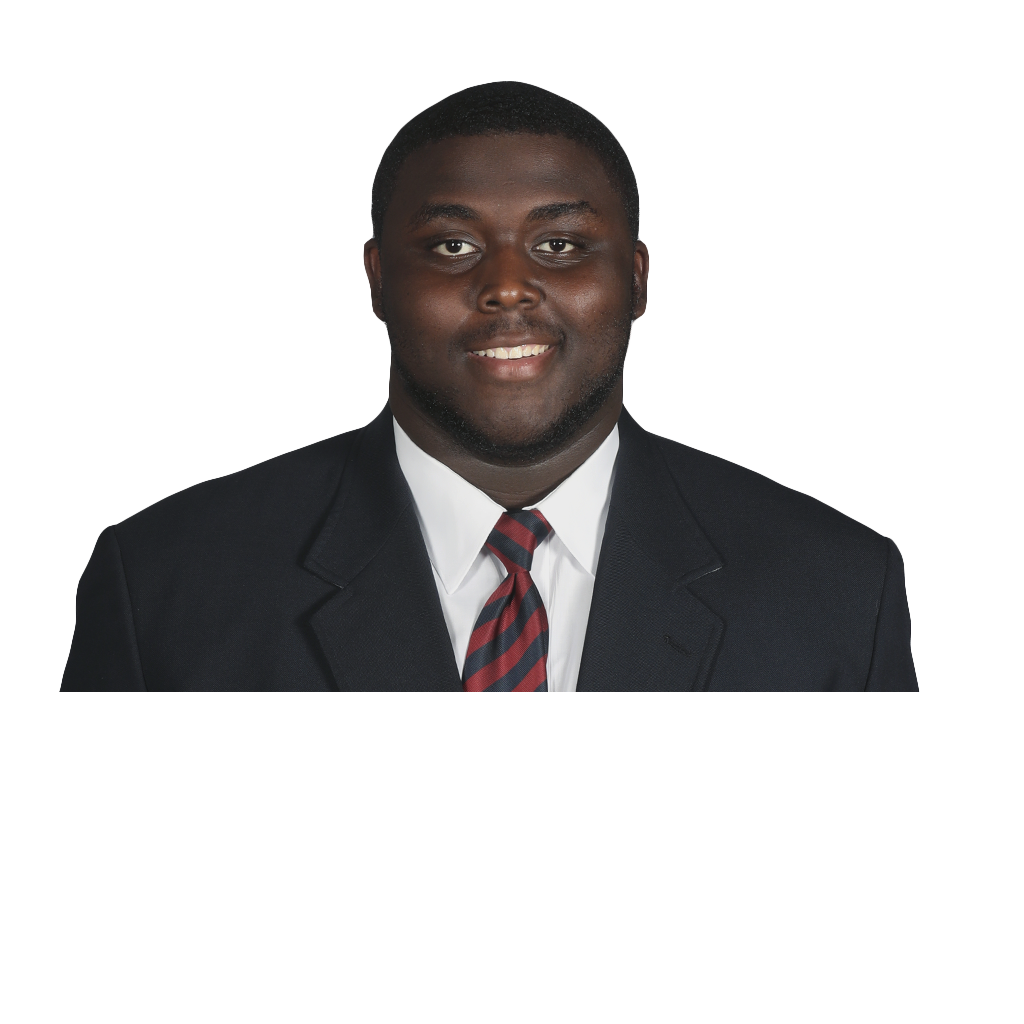 39. GREG LITTLE
OL, Ole Miss
Class: Junior
Key stat: No. 4 pick in Todd McShay's way-too-early mock draft
Perhaps the most talented offensive lineman in the SEC, Little has a chance to play his way into the first round of next year's NFL draft. The former freshman All-America and Outland Trophy watch list member is tasked with protecting the blind side of Rebels QB Jordan Ta'amu.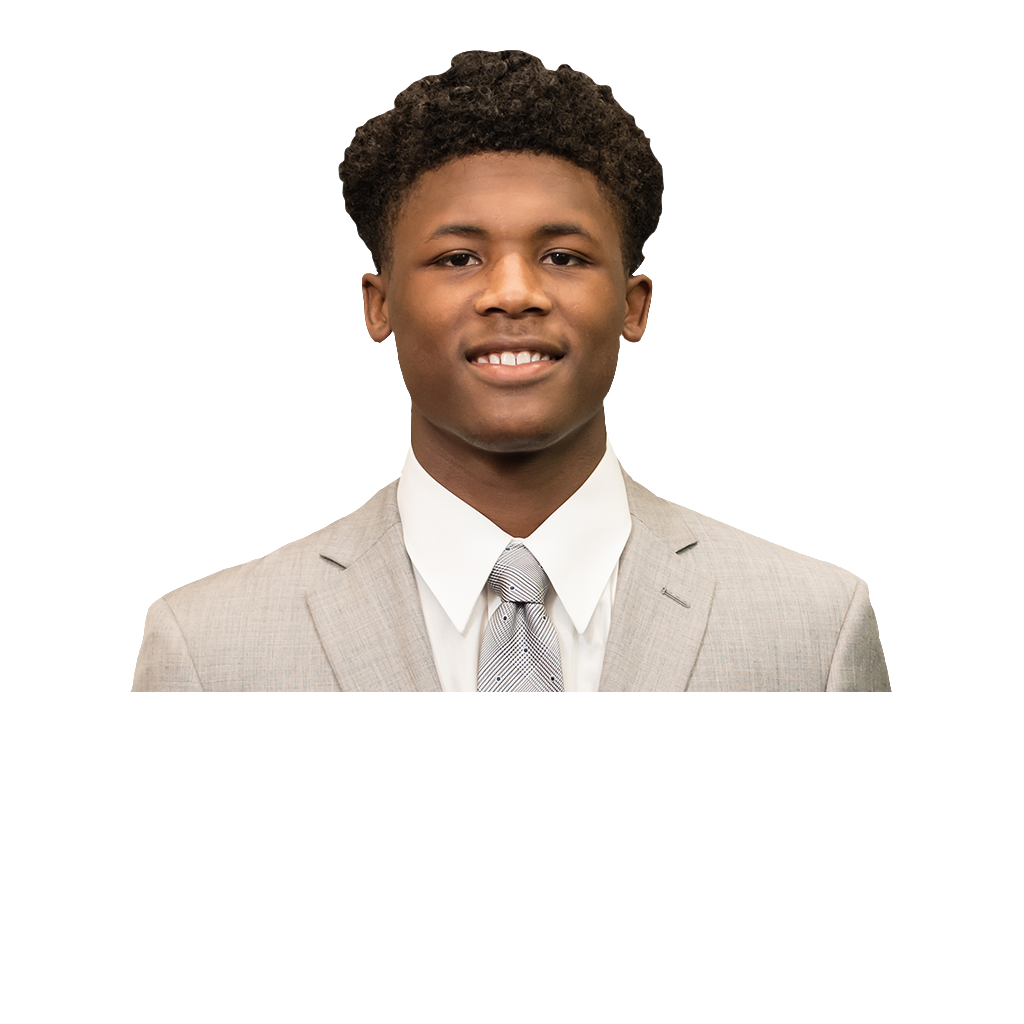 40. TEE HIGGINS
WR, Clemson
Class: Sophomore
Key stat: No. 18 prospect in 2017 recruiting class
Clemson's sophomore receiver said he grew up idolizing former Georgia star A.J. Green, and that's fitting. Higgins is a carbon copy. At 6-4, 200 pounds, Higgins is an imposing target, and his long strides and quick breaks make him nearly impossible to defend. He came on strong late last season before an injury derailed his Sugar Bowl, but he owned the field during Clemson's spring game and appears poised to become one of the ACC's best players in 2018.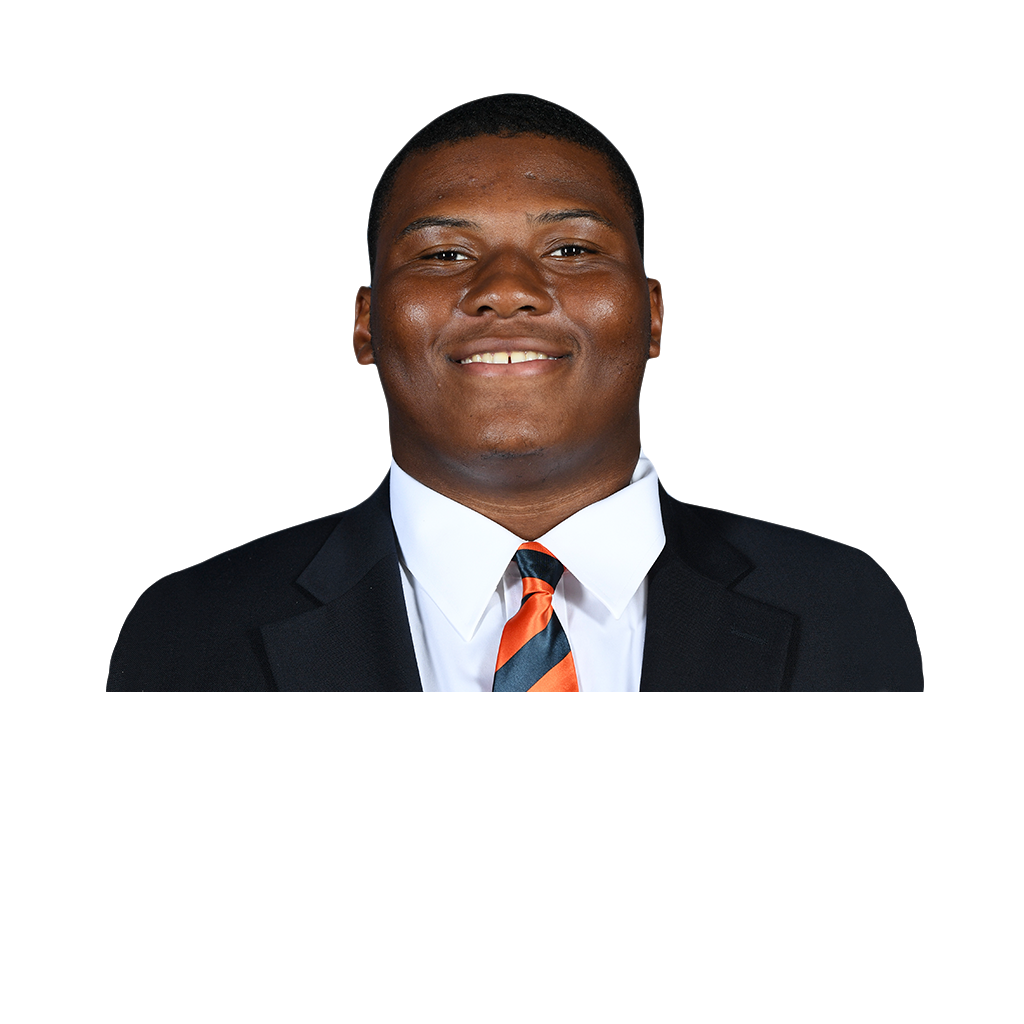 41. DERRICK BROWN
DL, Auburn
Class: Junior
Key stat: No. 15 pick in Todd McShay's way-too-early mock draft
Those at Auburn believe they have the most talented defensive line in the country, and it starts in the middle with Brown. The 6-5, 325-pound defensive tackle is a run-stuffer who can also get into the backfield, as evidenced by his four sacks and 9.5 tackles for loss.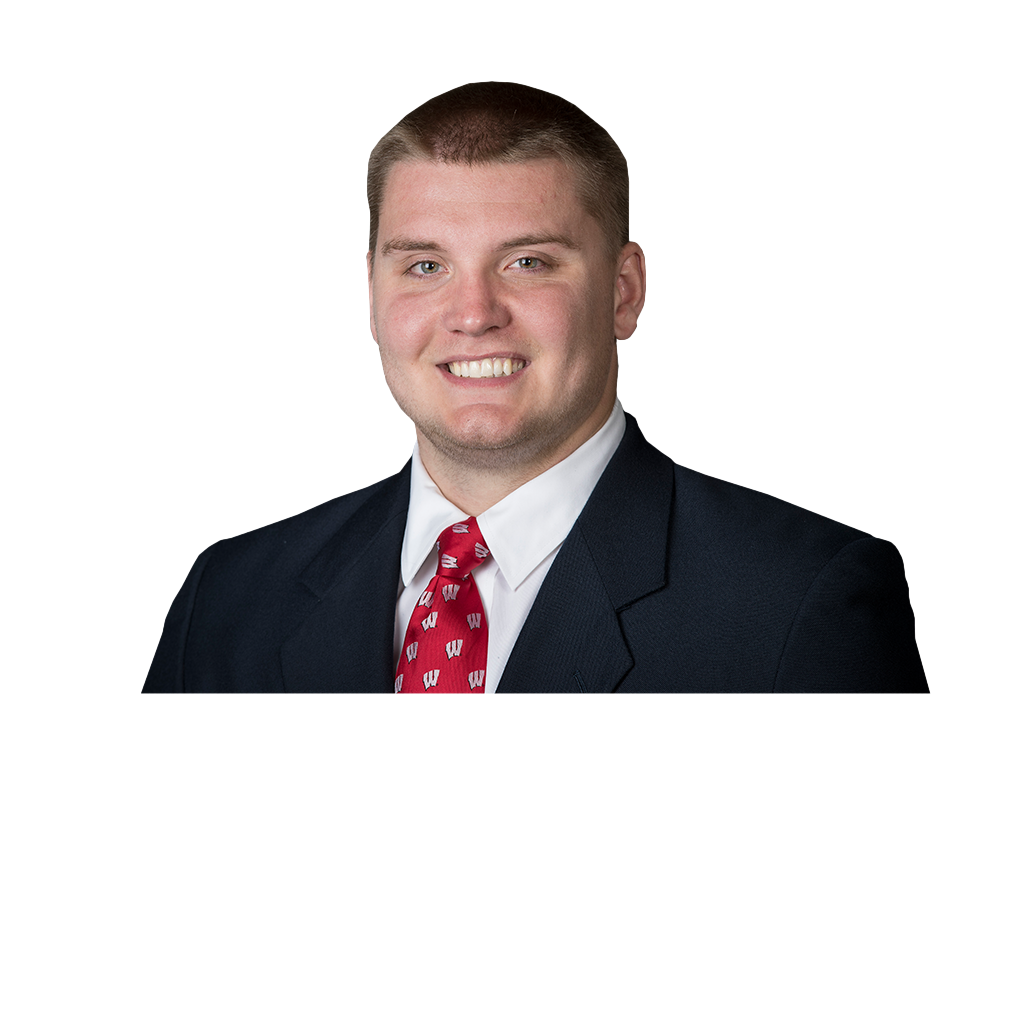 42. DAVID EDWARDS
OL, Wisconsin
Class: Junior
Key stat: No. 19 pick in Todd McShay's way-too-early mock draft
This mainstay on Wisconsin's offensive line during the past two seasons started his career as a tight end before bulking up to play tackle. He was as good of a blindside protector as anyone in the Big Ten last year and is part of the talented and massive group that paves the way for Heisman candidate Jonathan Taylor.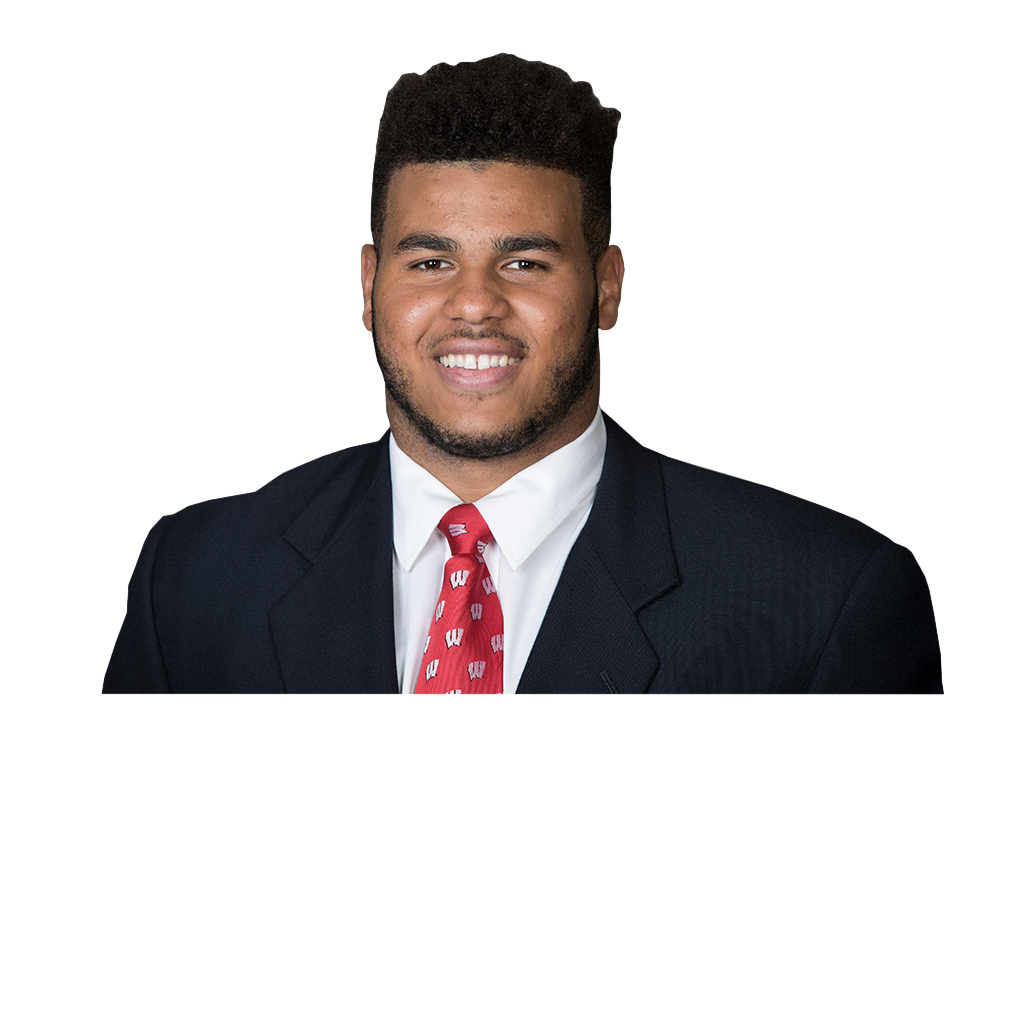 43. T.J. EDWARDS
LB, Wisconsin
Class: Senior
Key stat: Mel Kiper Jr.'s No. 1 senior ILB
The Badgers are replacing seven starters on defense, which makes Edwards an essential player for their continued success. He was a Butkus Award finalist last year after making 81 tackles in the middle of one the nation's most stingy defenses. He, Ryan Connelly and Chris Orr should make the linebacker spot a huge strength for Wisconsin.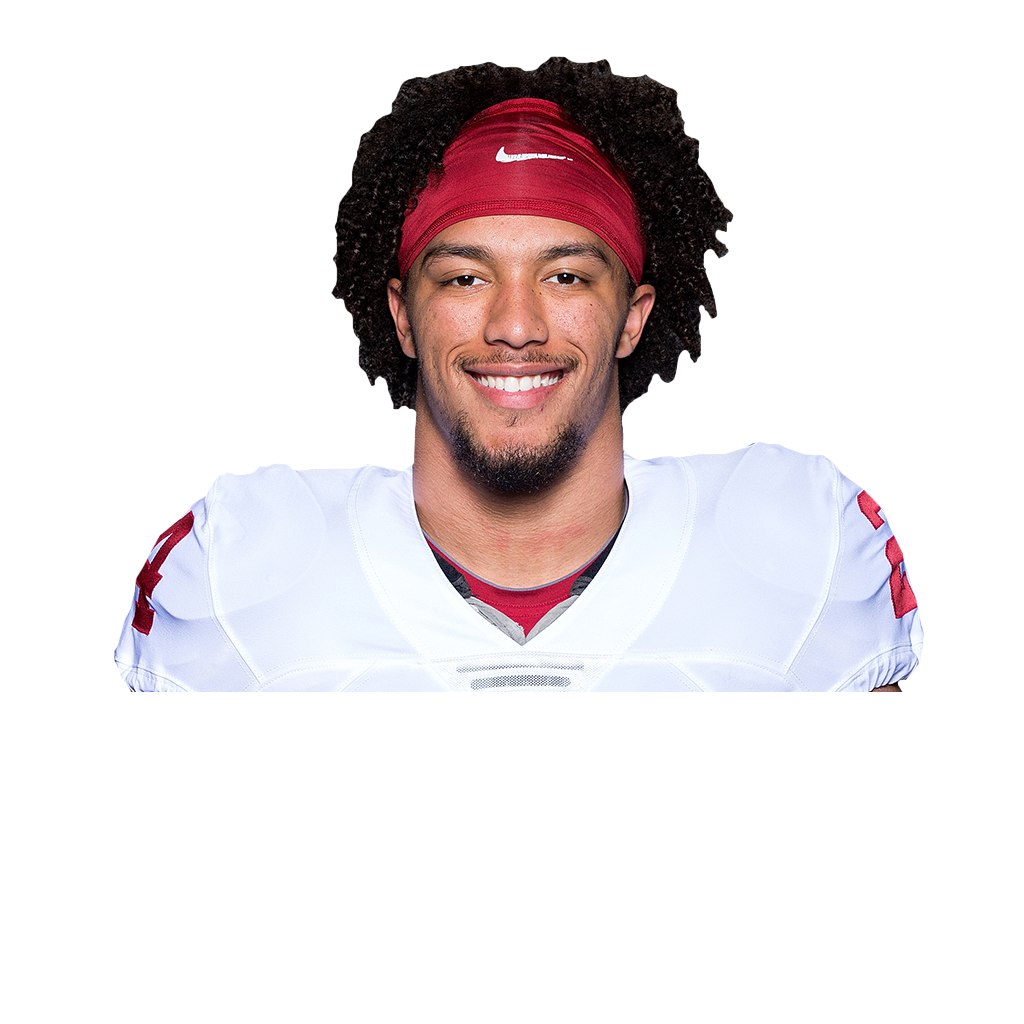 44. RODNEY ANDERSON
RB, Oklahoma
Class: Junior
Key stat: Rushed for more than 110 yards in 6 of last 8 games
After taking over Oklahoma's starting running back job early last October, Anderson led the country in yards from scrimmage, culminating with more than 200 rushing yards in the Rose Bowl. Anderson and speedy quarterback Murray could form a devastating rushing combination out of the Sooners backfield.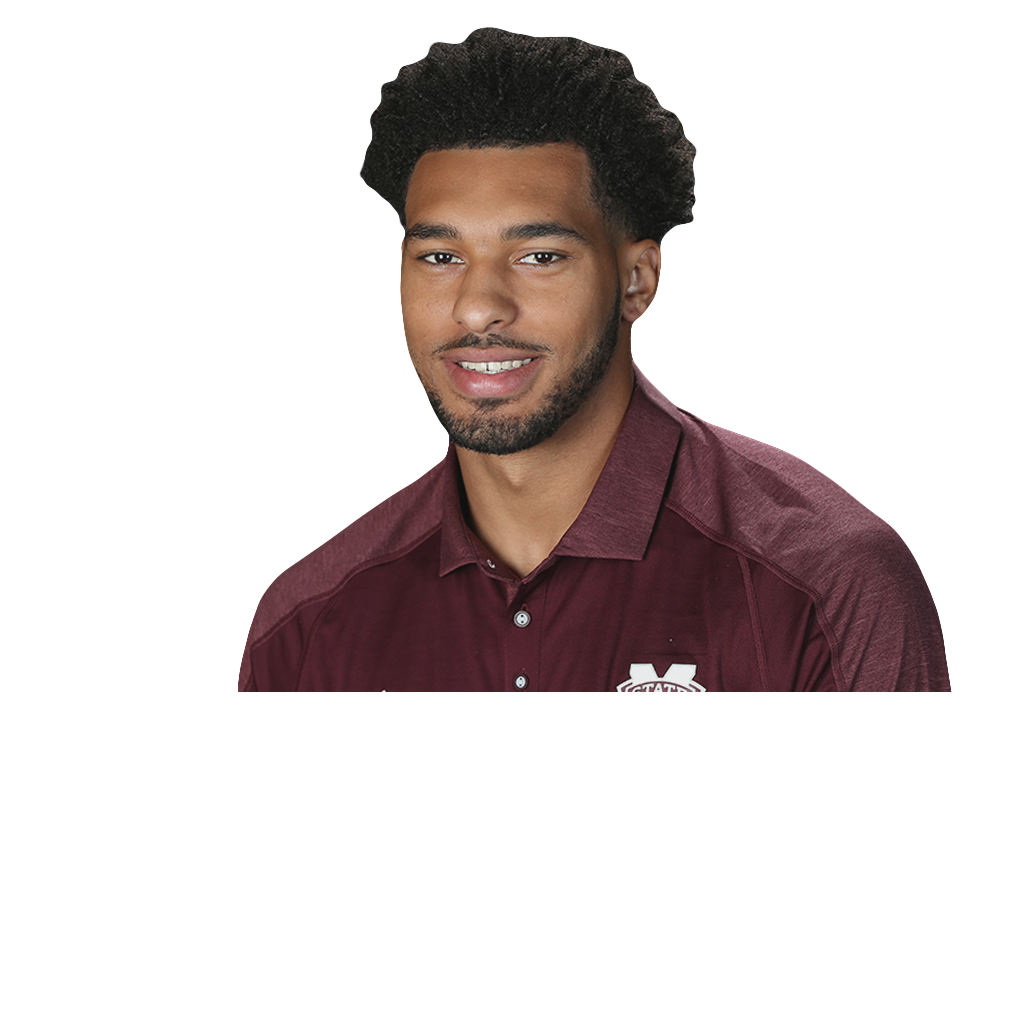 45. MONTEZ SWEAT
DE, Mississippi State
Class: Senior
Key stat: Mel Kiper Jr.'s No. 3 senior DE
The second of Mississippi State's two first team All-SEC defensive linemen, Sweat is as good a pass-rusher as there is in the conference. Last season, the 6-6, 241-pounder tied for the SEC lead in sacks and tackles for loss.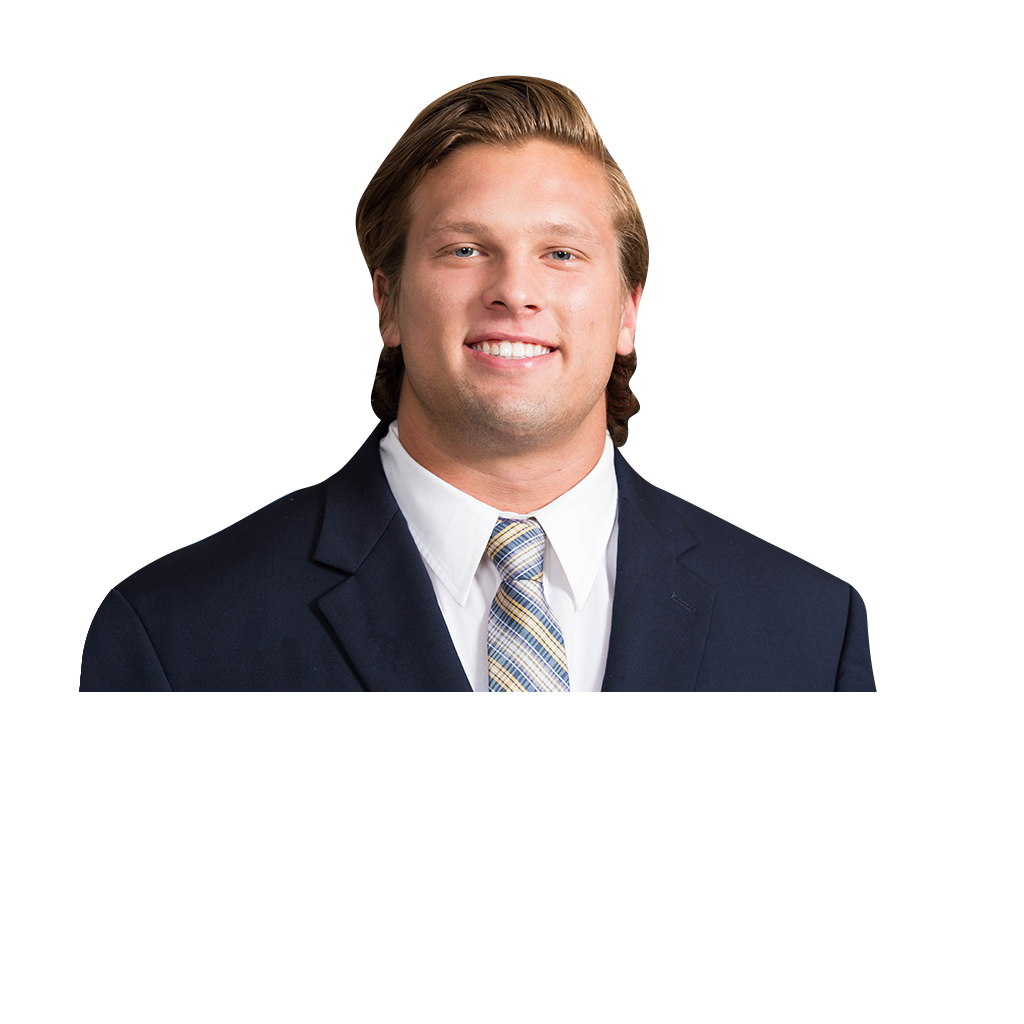 46. CHASE WINOVICH
DL, Michigan
Class: Senior
Key stat: Mel Kiper Jr.'s No. 5 senior DE
Winovich built on a solid 2016 season by boosting many of his key stats, from tackles for loss (9.5 to 18) to sacks (5 to 8) to forced fumbles (1 to 2). The first-team All-Big Ten selection bypassed the NFL draft for one more shot at a Big Ten title as he joins fellow All-America candidate Rashan Gary on Michigan's line.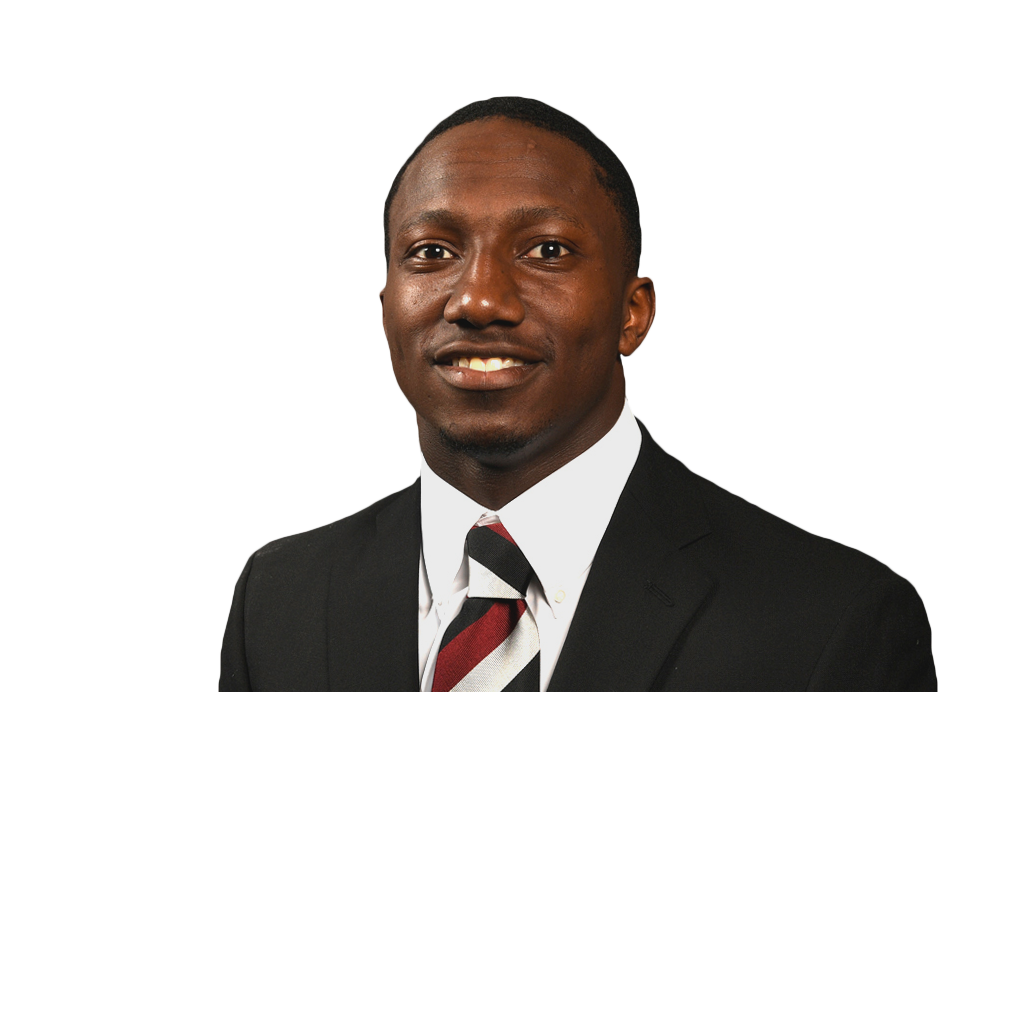 47. DEEBO SAMUEL
WR, South Carolina
Class: Senior
Key stat: Mel Kiper Jr.'s No. 1 senior WR
Injuries cut Samuel's 2017 season short, but according to coach Will Muschamp, he was one of the most explosive players in college football when healthy. A true all-purpose player, he can catch passes, rush the football and make a difference in the return game. In only three games last season, he scored six touchdowns.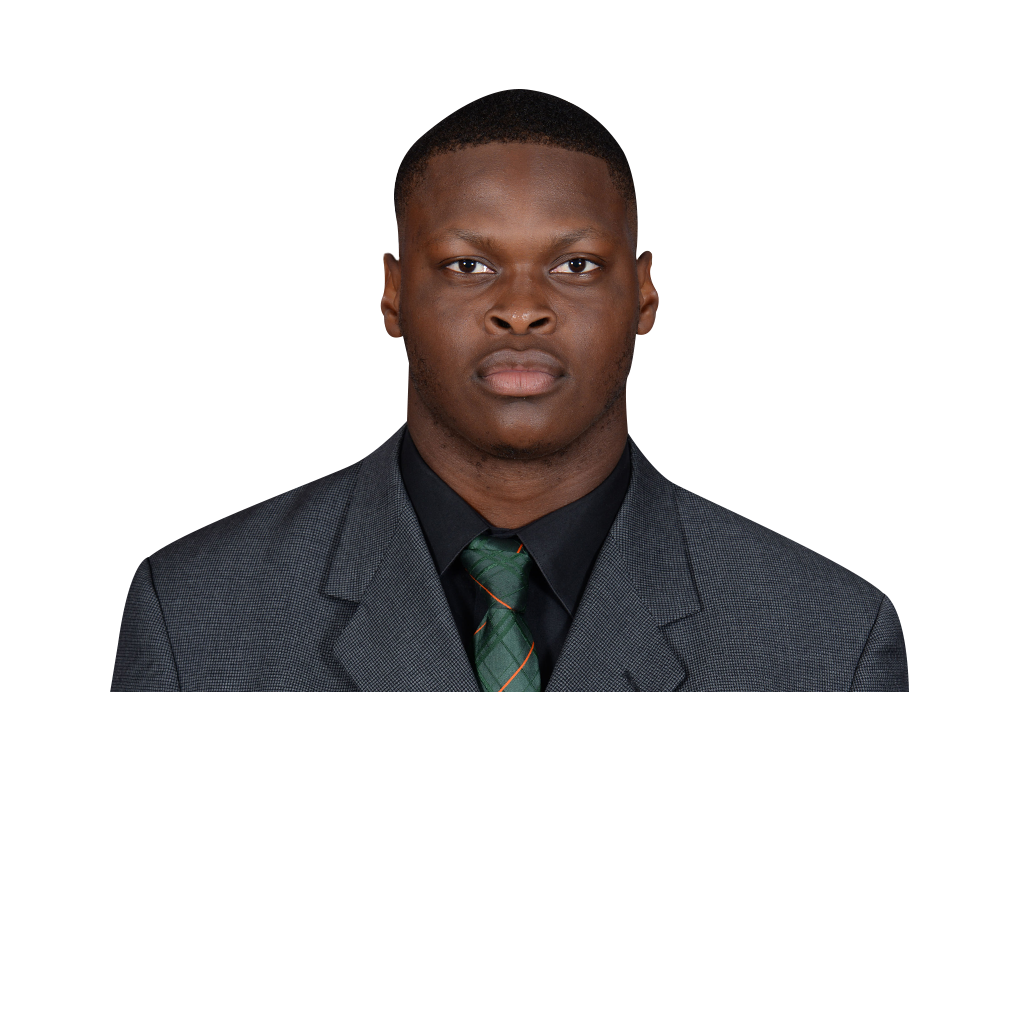 48. SHAQ QUARTERMAN
LB, Miami
Class: Junior
Key stat: Mel Kiper Jr.'s No. 2 underclass ILB
Quarterman has started every game he has played at Miami (26). Going into his junior season, he has the potential for an All-America-type season. The heart of the Hurricanes' defense, Quarterman had 83 tackles a year ago and picked up the most votes among linebackers on the preseason All-ACC team.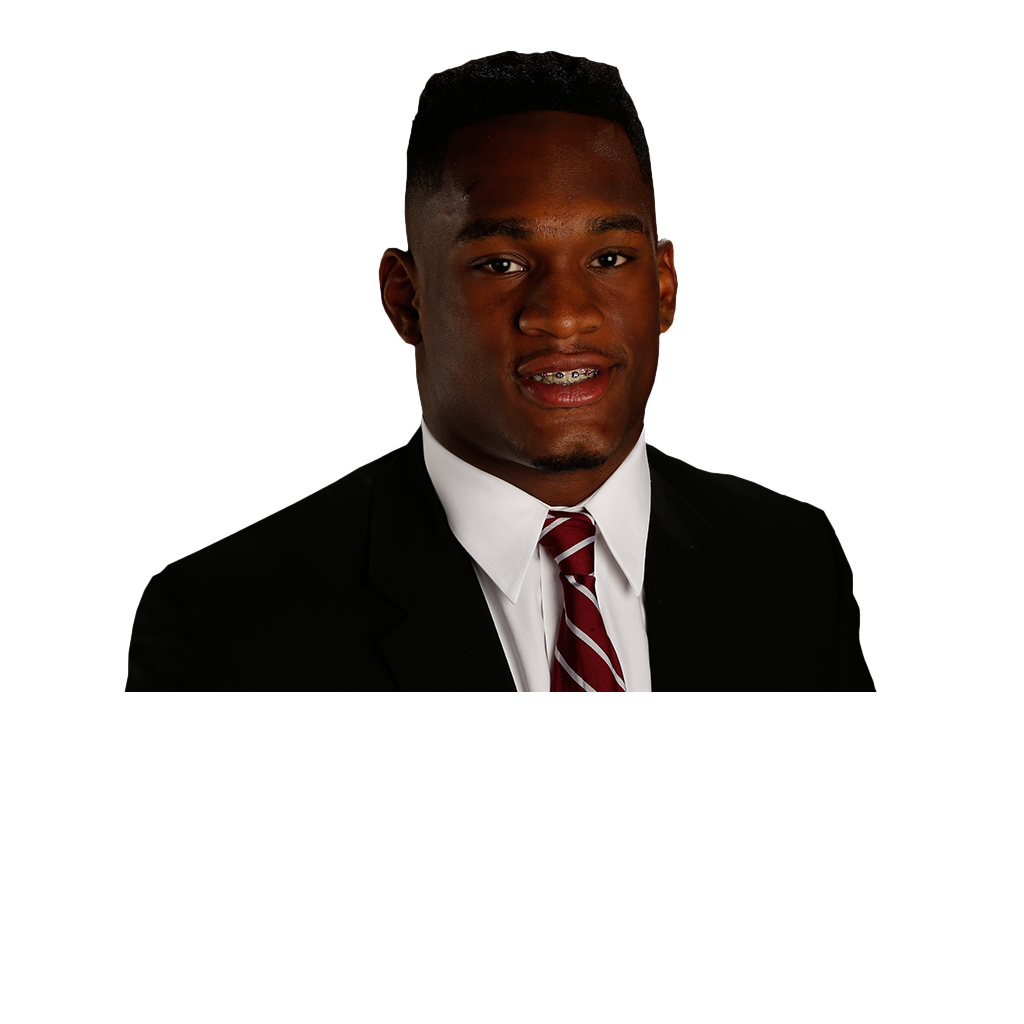 49. MACK WILSON
LB, Alabama
Class: Junior
Key stat: Mel Kiper Jr.'s No. 3 underclass ILB
Injuries have been an issue at times, but when he's on the field he's a productive playmaker, dating to his eye-popping hits on special teams as a freshman. Last season the gifted inside linebacker had 40 tackles, and despite being used mostly in a reserve role, he led the team with four interceptions.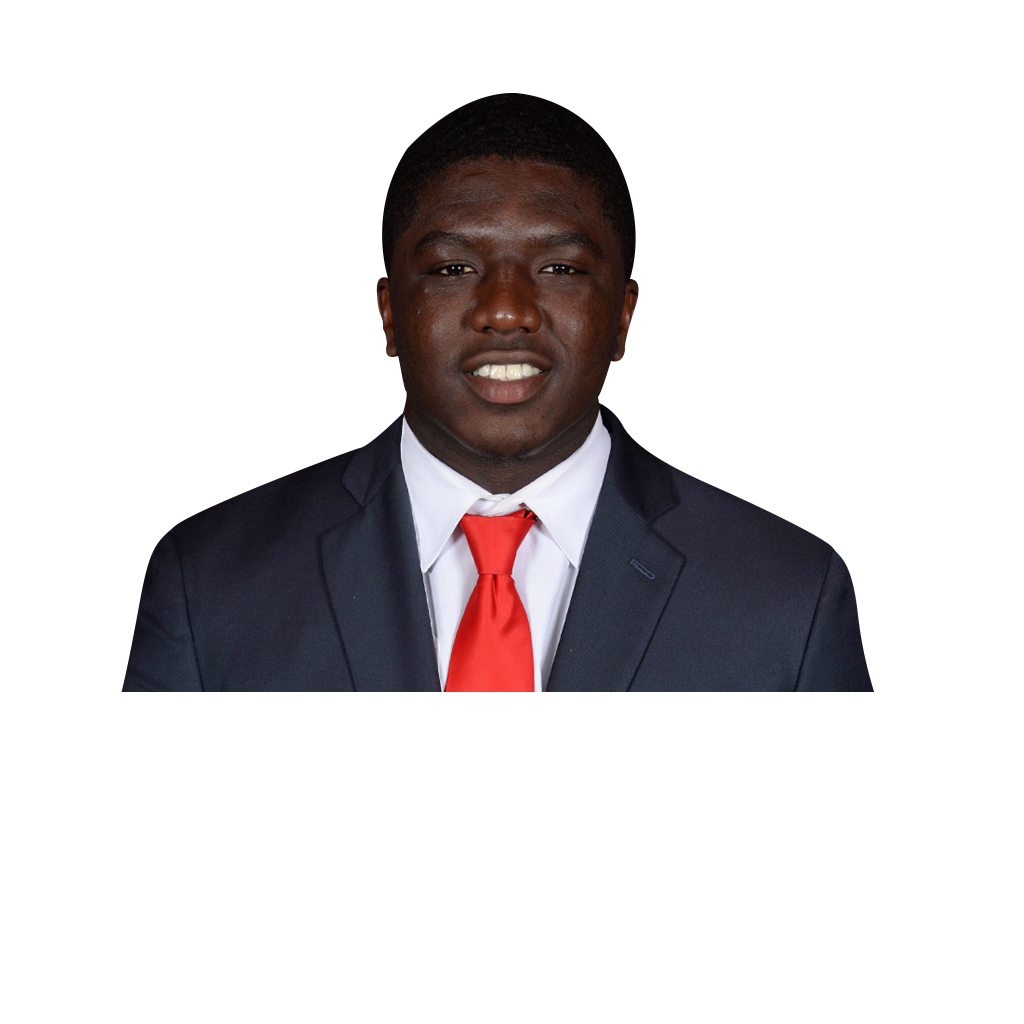 50. DEVIN SINGLETARY
RB, Florida Atlantic
Class: Junior
Key stat: 1,920 rushing yards in 2017
Nobody really calls him Devin. They call him "Motor," a nickname from his dad, but it is fitting given the way he plays. Singletary led all FBS players with 32 rushing touchdowns last year and rushed for 1,920 yards -- fourth in the nation. He needs 589 yards this season to set the school career rushing mark.
Writeups by Andrea Adelson, Edward Aschoff, Kyle Bonagura, David M. Hale, Dan Murphy, Adam Rittenberg, Alex Scarborough, Jake Trotter