Nebraska volleyball sets record with over 92,000 fans in attendance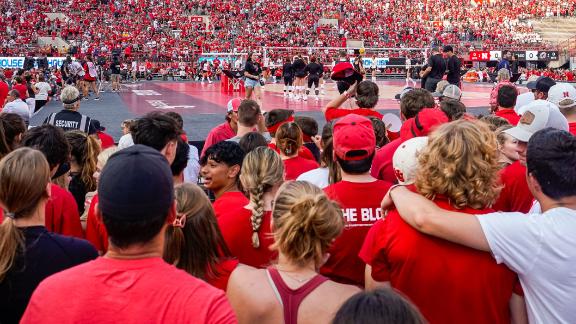 NCAA WOMEN'S VOLLEYBALL
SEASON PREVIEW
Gator student-athletes reflect on Latino heritage
Florida student-athletes discuss their journeys to collegiate athletics and emphasize how their Latino and Hispanic identities contribute to their respective sports.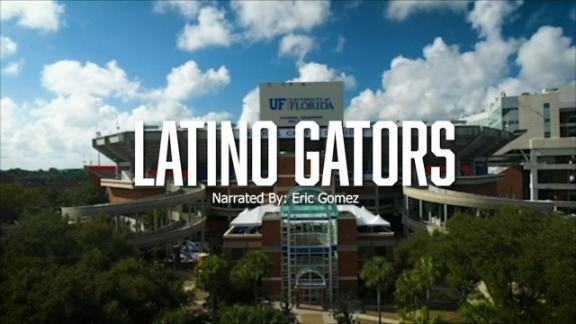 Victoria: Florida is a 'team that fights until the end'
No. 3 Gators outside hitter Sofia Victoria reflects on their offensive connection following a back-and-forth victory over Georgia in five sets.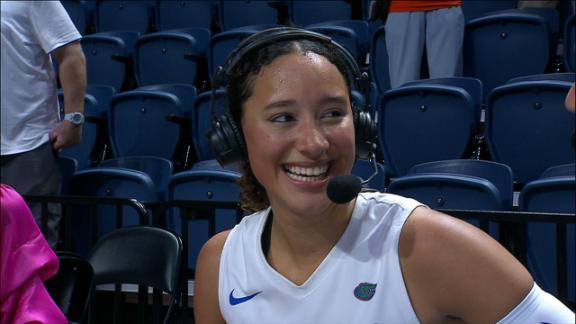 Arkansas freshman Ball describes road win vs. Aggies
Speechless after her first career goal, Kennedy Ball explains the No. 11 Razorbacks' shift in mindset during halftime of their 1-0 victory against Texas A&M.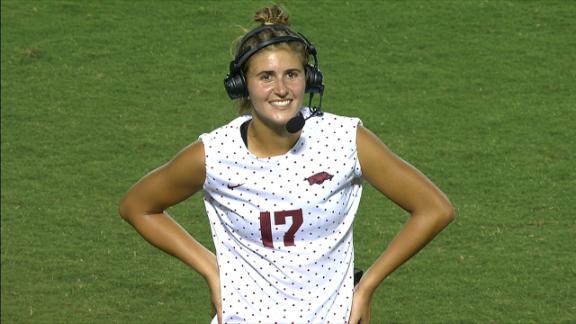 Annest discusses Bama's momentum behind win over Vandy
Marianna Annest breaks down her goal and explains how the 1-0 win over the Commodores provides the No. 9 Crimson Tide with momentum as they continue SEC play.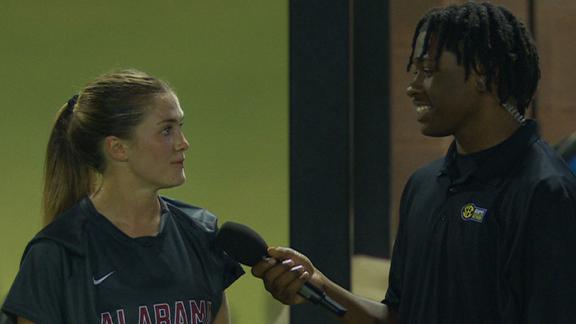 Petties stays humble after No. 16 Arkansas beats Aggies
After racking up 12 kills with a .524 hitting percentage in the 3-1 win over Texas A&M, transfer Sania Petties credits the Hogs defense and center Hannah Hogue.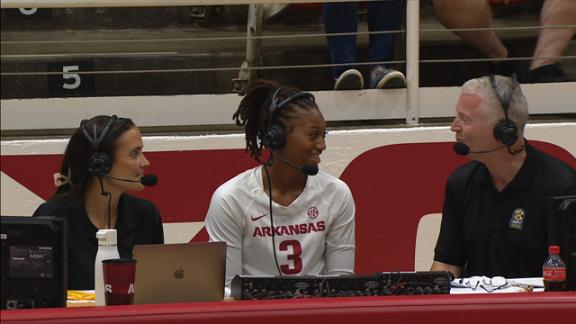 Lovett details UT's goals after Top-25 SEC win over UK
Following her double-double performance (12 kills, 13 digs) in a sweep of the No. 22 Wildcats, Erykah Lovett breaks down the No. 14 Lady Vols' long-term plans.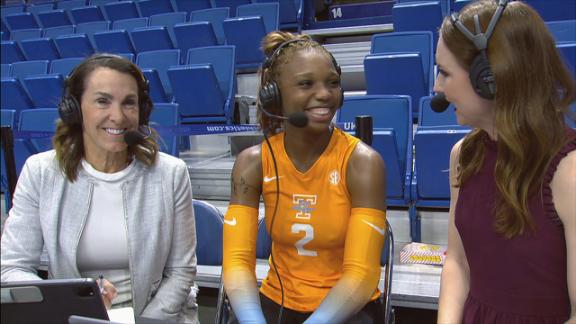 No. 3 Florida perseveres past relentless No. 24 Auburn
Although the Tigers win their first set against UF since 2018, the Gators fight back to victory in the five-set thriller, 3-2, to open SEC play.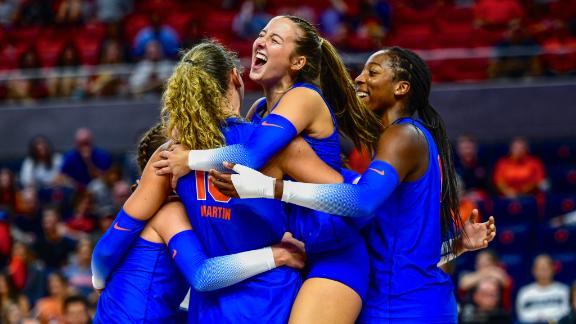 Florida holds off Auburn to win incredible match
Florida gets match point against Auburn to end a terrific five-set thriller.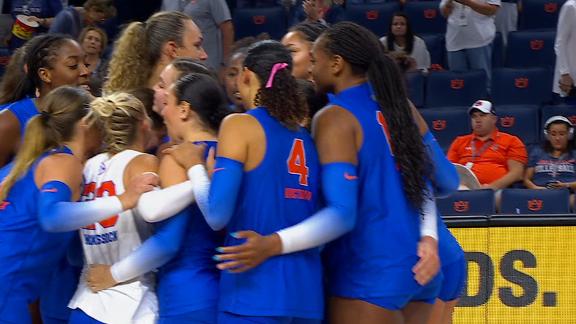 DeLeye recaps career day, playing role for No. 22 UK
After recording 19 kills, freshman Brooklyn DeLeye explains her approach in playing "fearlessly" and how the Wildcats have been dealing with a tough schedule.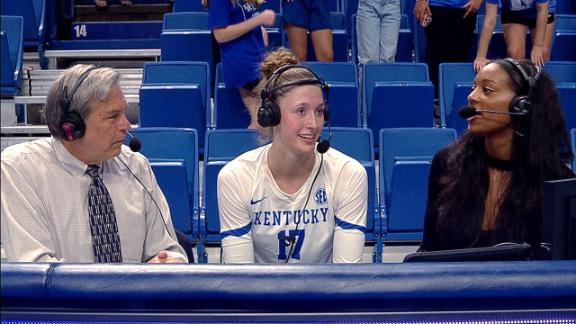 No. 16 Hogs' Gillen credits 'relentless' defense in win
After sweeping South Carolina at home, outside hitter Jill Gillen says the veteran Razorbacks team thrives in competitive environments.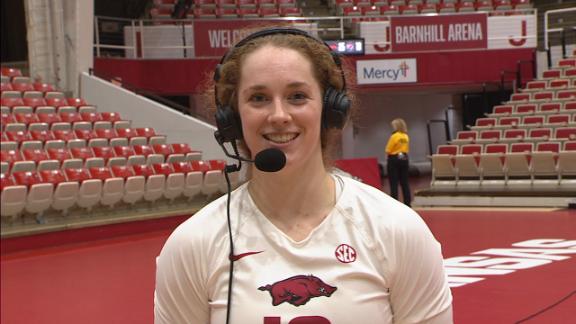 Kentucky volleyball player leaps over scorer's table during great rally
Kentucky wins a hard-fought point against LSU, which includes Megan Wilson going over the scorer's table.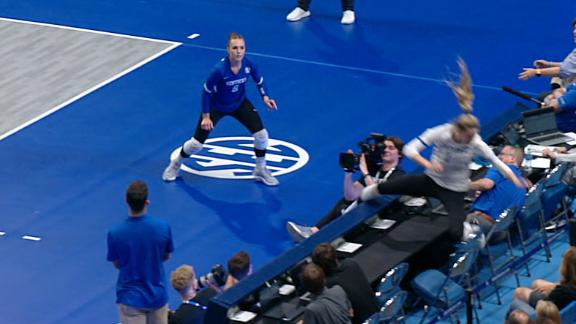 NCAA Men's Baseball
Aggies AD Bjork, Schlossnagle weigh in on SEC expansion
On The Paul Finebaum Show, Ross Bjork explains the SEC's upper hand in conference realignments and Jim Schlossnagle addresses the addition of Texas and Oklahoma.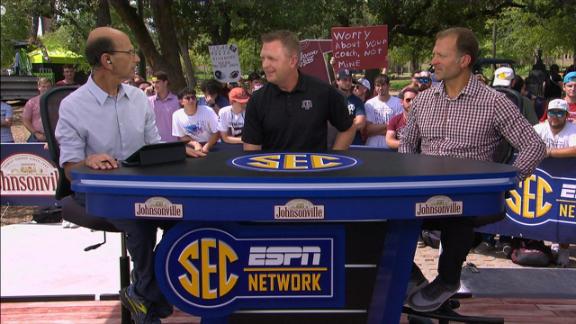 Auburn's Richards credits defensive leadership
Following a resilient performance by Auburn, forward Sydney Richards reflects on the attack strategy that led to a 3-2 win over Mizzou.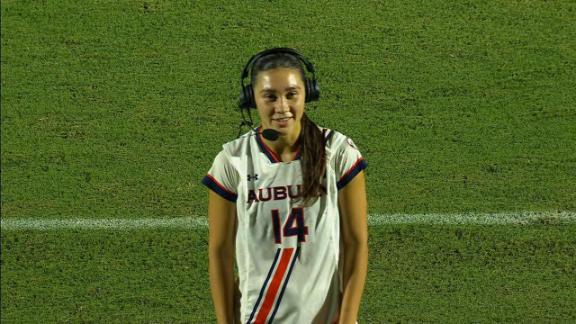 Hogs' White talks highlight reel goal, win over Alabama
After recording a brace in No. 11 Arkansas' 5-0 win over No. 9 Alabama, Morgan White says her second goal was unlike anything she's ever done before.
Lady Vols' Lawton speaks on 'remarkable' win over UF
After scoring the game-sealing goal over the Gators in a 2-0 win, Tennessee's Sizzy Lawton explains why the rivalry victory meant so much to her.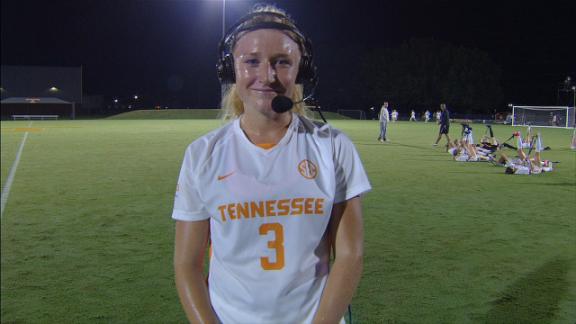 Vandy's Brighton on second-half goal, shutout of Rebels
Abi Brighton breaks down her first goal of the season and discusses the Commodores' tenacity after earning their first SEC victory with a 2-0 win over Ole Miss.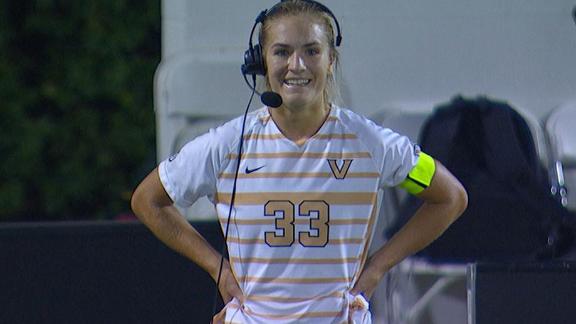 Aggies' Morrison breaks down his first career SEC win
Following an SEC-opening sweep of MS State, Jamie Morrison emphasizes the work that Texas A&M has put in during his first year with the team.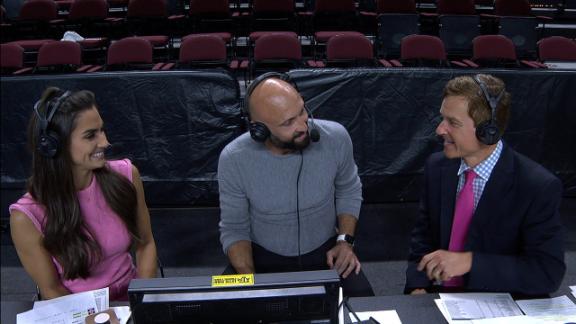 Fingall details SEC-opening sweep, UT mission and more
Following the 3-0 victory vs. Mizzou, Morgahn Fingall discusses her career-high four aces, the No. 14 Lady Vols' mission and Eve Rackham Watt's 100th career win.