PRIMARY MOTIVES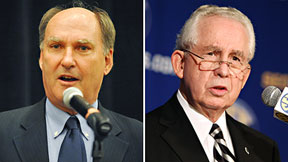 Big Ten commissioner Jim Delany and the SEC's Mike Slive support the full cost of attendance for student-athletes. What does it all mean? Our bloggers break it down. Bennett/Low »

MEDIA
Podcasts
Championship Drive - Maize and Feeling Blue
Play Podcast Rece Davis, Ivan Maisel and Gene Wojciechowski talk about Jameis Winston, discuss who will be in the playoff now and chat about Brady Hoke's job security at Michigan.
Championship Drive
Play Podcast Zubin Mehenti talks about the Jameis Winston situation with Jared Shanker, delves into K-State's matchup against Auburn and previews the rest of the weekend with Phil Steele.
Brian Griese, CFB
Play Podcast ESPN CFB analyst Brian Griese covers Mississippi State-LSU, Auburn-Kansas State, Florida-Alabama, Oklahoma-West Virginia, the perception of the Pac-12 and more.
TV
'CFB Live' | ESPN, Mon.-Fri., 2:30 ET


Catch up on the latest news and analysis from "College Football Live" on ESPN at 2:30 p.m. ET.



CLASS IS IN SESSION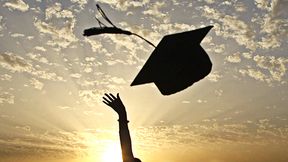 Paying college athletes to play won't work. And it never will. But paying them to earn a diploma -- and learn -- is a concept whose time has come. A former player has a proposal. Carl Ehrlich »

MEDIA
Podcasts
Radio
Frank Kaminsky, Wisconsin C
Play Podcast Wisconsin C Frank Kaminsky talks about losing in the NCAA tournament last season, living in Madison, how he weighed his draft options before returning, Wisconsin's success this season and more.
Chris Herren, Former NBA PG
Play Podcast Former NBA PG Chris Herren shares his thoughts on playing under Jerry Tarkanian at Fresno State, the character that Tarkanian possessed and the impact the coach made in his life.
Mark Few, Gonzaga head coach
Play Podcast Gonzaga coach Mark Few talks about the difference in this year's team compared to those of the past, the difficulty of winning the NCAA Tournament, Kevin Pangos' shooting ability and more.
HEADLINE NEWS
Check out the latest headlines related to pay-for-play in college sports.