MURFREESBORO, Tenn. -- The recruiting and evaluation period returned to Memphis Friday and Saturday with a Blue Star individual event and a team function operated by the Team Memphis Elite. Ninety-eight athletes took the floor in a shootout-style format at the Finch Center on the campus of the University of Memphis while 18 teams followed the next day in a non-bracketed event at St. Benedict's Academy in Cordova.
Saturday's team event was largely a Memphis Elite intramural challenge with 10 teams from other clubs joining the battle. Lauren Avant, Memphis native and No. 4 in the ESPN HoopGurlz Super Sixty for 2010, was in attendance and showed once again why the folks over in Knoxville are looking forward to her wearing Lady Vols orange during her college career. Sarah Watkins, No. 42 in the ESPN HoopGurlz Hundred for 2009, continued to demonstrate the scoring versatility that makes the Memphis senior an important and impact commitment for the Arkansas Razorbacks.
Blue Star moved up the road to Murfreesboro Sunday to Middle Tennessee State University. There were 157 athletes from seven different states who displayed their skills in front of another large contingent of college recruiters. The Tennessee Flight coordinated the event with Blue Star and players from their many teams were in attendance. The rosters were guard heavy with a lot of promising, young talent who will certainly be worth keeping an eye on in the next several classes. Georgia commit and ESPN HoopGurlz No. 51 Jasmine James joined the action and provided some of those younger prospects a look at what it takes to compete at the highest level.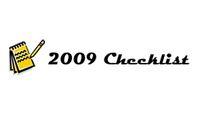 Icelyn Elie, a 6-foot-1 wing from Lebanon, Tenn., showed she may have been under the radar in the recruiting world. With a long, athletic build and very fluid movement, she can play both the wing and forward positions. Her stroke looked good from the perimeter and she has the ability to post up smaller defenders. She didn't put the ball on the floor as she may need to do collegiately, but the potential is there.
Tiara Hopper, a 5-11 forward out of Louisville, Ky., played aggressively and attacked the rim at every opportunity. She was more than willing to mix things up inside and finished well when she got the ball down low. Her size will require her to add versatility to her game, but she already has tools that make her suited for the next level.
Ashley Robinson, a 6-foot forward from Millington, Tenn., showed why the University of Memphis is excited about her verbal commitment. Smooth and athletic, she has all the characteristics college coaches are looking for on the wing, and she can create some of her own opportunities with the ball in her hands. Defensively she can match up with smaller perimeter players but still put a body on some of the bigs.
Ashley Tate, a 5-7 point guard out of Memphis, penetrated again and again and created opportunities for both herself and her teammates. The quickness she showed was impressive and allowed her to be effective in transition and in the half court. That same asset makes her a strong on-ball defender and quick to help. She makes things happen when she's on the floor.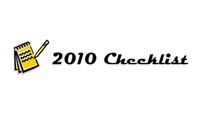 Katlin Buchanan, a 5-7 combo guard from Shelbyville, Tenn., demonstrated an ability to handle the ball and make the players around her better. She has good skills as well as strong basketball instincts. Her game is attacking, whether in transition or in halfcourt sets, and her passing often creates solid looks for her teammates. Athletically she has the quickness and speed to defend at the next level.
Chassidy Fussell, 5-10, out of Union City, Tenn., is one of those players who makes you watch. She has the ability to play the point and shooting guard but seems more suited on the wing. She is an aggressive, attacking scorer. Her shot is well-stroked and consistent, but she is also scores on the drive and has a good pull-up. She's not afraid to get inside and mix it up and rebounds well from the perimeter. Lateral speed at the defensive end may determine what level she may play on in the future.
Laquinta Jefferson, a 5-11 wing from Lavergne, Tenn., can be one of the best players on any floor she steps. She also can disappear for plays at a time. With all the tools that she has and brings to her game, her consistency has got to become something that can be counted on. If it does, she'll reach new heights and excel at the college level. Her athletic and basketball skills are exceptional and her potential unlimited.
Taylor Hall, a 6-0 wing from Morristown, Tenn., was on hand in both Memphis and Murfreesboro. Her smart play and basketball instincts make her a valuable asset any time she puts on a uniform. In addition, she gets involved in every play with her active and aggressive effort. Defensive foot speed may be a question mark to some coaches, but she finds a way to get stops and finishes her defense with strong rebounding skills.
Shana Lampton, a 6-3 post from Hattiesburg, Miss., has great size and athleticism. She's aggressive and works hard down low on the catch and on the rebound. Her game still has a raw edge to it, and with refinement she'll take her play to another level. Her post up game needs to be more consistent to force defenders to play her straight up.
Valencia McFarland from Edward, Miss., ranked No. 23 in the ESPN HoopGurlz Super Sixty, didn't play every game Sunday, but when she did, good things happened. As always her quickness allowed her to dictate the pace of the game and create scoring opportunities for her and her teammates. The 5-6 point guard didn't shoot from the perimeter as she did in July, more so due to her penetration, but the threat still is there. Defensively she has the ability to take chances and still recover and making her a threat at both ends of the floor.
Stephanie Myers is an impressive 6-5 post from Mount Juliet, Tenn. She has tremendous size and a good athletic build that give her a presence at both the defensive and offensive end. She did suffer an injury that limited her play later in the day, but she still showed a lot of potential that will have a lot of college coaches at her door. Her mobility combined with her size make her a great prospect. She did show a tendency to play "soft" and will need to develop a more physical approach to her game.
Shae Nelson, a 6-0 wing out of Cordova, Tenn., really showed a new level of play Saturday. She combines good size with some strong ball handling skills to create scoring opportunities. A smooth stroke from the perimeter makes her a real threat and a tough matchup for defenders. She'll need to be a more consistent defender to balance her game and to allow her to play at the highest level.
Carnecia Williams, a 6-1 post from Memphis, Tenn., showed a lot of the tools she demonstrated this past summer. She plays aggressive and has the ability to mix it up and run the floor with almost any post. Her post moves are there but need refining and consistency. Wanting the ball and creating her own shot will allow her to become a threat at any level.
Louisville commit Antonita Slaughter, a 6-2 wing from Shelbyville, Ky., has the whole package. Good size, athleticism, length and outstanding perimeter skills make her quite the catch for the Cardinals. Add to that long range and a smooth stroke and the potential is there for something special. The "long" build also makes her an effective defender on smaller perimeter players. She'll need to be more physical at the college level, but two more years and Mother Nature should take care of that issue.
Brooke Taylor of Bismarck, Mo., plays a fundamental and smart game. Playing for Coach BJ Smith and the NLGS Wolfpack Saturday, the 6-foot wing catches your eye with good size on the perimeter but also the ability to get in the paint a bit. Her versatility and ability to run the floor make her someone to watch.
Jasmine Trotter, a 6-4 post from Marion, Ark., catches the eye of every coach and evaluator when she walks in the gym. With great size and athleticism she has the potential to be an impact recruit at the highest level. Her game isn't quite there yet, but, in flashes, she shows you what she's capable of. She can, and should be, dominant at the high-school and club level every time out. As she develops the ability to demand the ball and finish consistently on the block she'll become a defender's worst nightmare.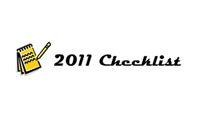 Jemil Jefferson, a 5-8 guard out of Memphis, Tenn., makes you watch. She has good one-on-one skills and gets to the rim, but at the same time has the ability to shoot the pull-up. Her perimeter shot needs to become more of a legitimate threat to make the defenders come out on her.
Qualece Lyman, a 5-6 guard from Richton, Miss., has the potential to dominate a game in the same fashion as McFarland. With great speed and quickness, she plays the game at an extraordinary pace and still make good decisions. Her one-on-one skills get her to the rim and forces defenders to play off her on ball or in help side. One thing that stood out and was noticed among the coaches on the sidelines was her tendency to take plays off. When a player of her potential learns to compete every possession, she becomes an elite prospect.
Hasina Muhammad, a 5-10 guard Memphis, Tenn., might blow away with a strong wind. Her slight build doesn't stop her from being effective on the wing and playing a smart game. She slashes on the drive time and again and makes good decisions both passing and shooting the ball. As a sophomore she has plenty of time to fill out and add a more physical aspect to her play. She's well worth keeping an eye on.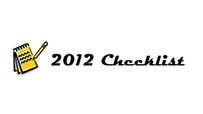 Lytia Coleman, a 5-10 forward from Saltillo, Miss., is active and aggressive at both ends of the floor. Being physically strong she can make things happen, and she has the potential to be a dominate rebounder. Her position may still need to be defined, but with four years of high school in front of her she'll have plenty of time adapt and refine her basketball skills to match her athletic talents.
Tiaria Griffin, a 5-6 point guard from Monticello, Miss., has great tools and potential. With her quickness she can penetrate and at the same time she has a good shot to keep defenders honest. Defensively she made some plays that created offense at the other end of the floor. She pushes the ball at opportunity and has a great ability to control the game.
Juaquoya McLaughlin of Knoxville, Tenn., is a quick, 5-3 point guard with strong ballhandling skills. Her one-on-one ability gets her past defenders and creates scoring opportunities. As a freshman she's going to have plenty of time to add to her game and develop the perimeter shot that will keep her defender tight to her.
Aaliyah Whiteside, a 5-10 wing out of Memphis, Tenn., has good size and a long build. She has lots of tools that allow her to get into the paint and score. Calling her a slasher is an accurate description as she constantly forces defenses to rotate and help. Defensively she has the potential to have the same impact for her team as she does on the offensive end.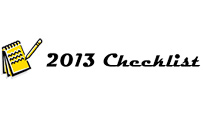 Another Memphis native, 5-11 wing Nina Davis, demonstrated all the potential that gets college coaches excited. From the wing she slashes and creates with the ball in her hands. In transition she gets out ahead of defenders and at the same time can handle it if she gets the outlet pass. She defended aggressively and got her hands on several passes and loose balls. Her size and skills at such a young age puts her in the position to really advance her game to an elite level.
Ebony Hayes, a 6-3 post also from Memphis, can develop and become as good a player as she chooses. She already has tremendous physical size and a very solid build. Her movement is fluid and she can get up and down the court with the guards. When she learns to post up aggressively and own the block, opponents will start losing sleep. Defensively she can dominate now with her size and will have to learn to rely on positioning in the future as she faces skilled and older opponents. Playing with and against older competition will be a key in her ultimate development.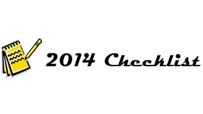 Marisa Knox, a 5-6 point from Memphis, Tenn., is showing true point guard skills and potential and a very young age. Using her ballhandling skills, she creates the passes necessary to set up better looks for her teammates. Additionally she does a great job of "looking off" her passes and reading not only her defender, but the other defenders as well. She uses screens well and has the potential to become an effective scorer herself.
Discuss this on our Message Board.
Mark Lewis is a columnist and national evaluator for ESPN HoopGurlz. Twice ranked as one of the top 25 assistant coaches in the game by the Womenís Basketball Coaches Association, he has more than 20 years of college coaching experience at Memphis State, Cincinnati, Arizona State, Western Kentucky and, most recently, Washington State. He can be reached at mark@hoopgurlz.com.