In its third year, the National Elite Development Academy of Canada Basketball is focused on the identification and training of athletes with the potential to represent Canada at future international events. After a lengthy selection process, 12 players are selected to participate in a resident program from September through June in Hamilton, Ontario, at McMaster University. The athletes attend school and train under the supervision of Canada Basketball and its coaches. Across the year they compete with Canadian universities, American high school and community college teams, and for good measure, take on a few boys' high school teams from Ontario as well.
This year's edition made a trip to the U.S. last week for three events. They took on Green High School just south of Akron, Ohio, ESPN RISE Fab 50 team No. 18 Mt. Notre Dame of Cincinnati, and Oak Hill Academy in Mouth of Wilson, Virginia. The contest with Green was a regularly scheduled game and victory while Mt. Notre Dame was played as a scrimmage and Oak Hill an exhibition game.
Rosters of NCAA teams have always found a sizeable amount of representation from our neighbors to the north. In the NEDA's first two seasons, 10 athletes earned scholarships to Division I schools. Three members of this year's squad have already signed National Letters of Intent this past fall and several more young players have the potential to do the same.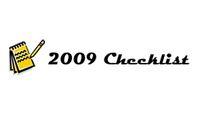 Vermont-bound point guard Kristine LaLonde has solid skills and athleticism. The 5-foot-10 native of Sudbury, Ontario pushes the ball at every opportunity and has the passing instincts to make the most of every numbers situation. Her court intelligence helps her make good decisions and direct traffic. She has good form from the perimeter and can hit the open look.
Taryn Wicijowski will be joining a growing list of Canadians who have chosen to play at the University of Utah. The 6-2 forward from Regina, Saskatchewan, brings a solid and strong build to the floor and isn't hesitant to play physically. She does have the ability to put the ball on the floor to some degree but may not be a legitimate perimeter threat as of yet. Her active play and mobility make her a demanding match up for defenders and she's aggressive in attacking the boards.
Felicia Wijenberg from Maple Ridge, British Columbia, will enjoy a climate change next year as she joins the Toreros at the University of San Diego. A 6-2 forward, she has the versatility to step out and shoot the ball on the perimeter but at the same time can post up on the block and mix it up. Her play is aggressive and physical and she's quick to put a body on someone defensively. Speed may well be a question mark at the next level but there are a lot of fundamental tools to compensate with.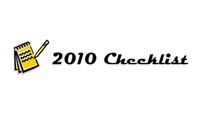 Natalie Achonwa is no secret to NCAA Division I coaches. The 6-2 wing from Guelph, Ontario, has the combination of size and skills on the perimeter to catch the eye of almost any recruiter. Physically she's got a solid build and is both mobile and active at both ends. The ballhandling skills are there to take it in transition if need be but to also create her own looks in the halfcourt. She has good range and impressive fundamental form on her shot. Defensively her size and wingspan allow her to be effective with smaller and quicker guards. Her own speed is sound but won't be the first thing any evaluation lists as a strength.
Alexandra Yantzi may be somewhat of a sleeper on the NEDA roster. Standing 6-4, she's hard to miss, but it may be her potential down the road that really catches your eye. The Burlington, Ontario, native has the potential to play both the forward and wing spots. You wouldn't want her handling it on the break but she can create off the drive in offensive sets. She's very fluid in her cuts and gets off the floor very well. Her instincts are sharp and she sees the floor well. Having a long and lean build doesn't lend to a physical game but her size and wingspan make her a solid defender. Her perimeter shot needs some refinement but has possibilities. The right level and program and she could well be a steal.
Katherine Plouffe of Edmonton, Alberta, is the sister of former University of Washington player Andrea Plouffe. The 6-2 wing has good tools to go with her size and is an impressive passer. She can create off the dribble and slashes into the paint effectively. Her perimeter shot is out in front of her a bit which will tempt defenders, but that should be easily corrected in the future. She can and will post up if necessary and doesn't mind the bumping and banging inside. She gets in a low and wide defensive stance on ball and anticipates well on the help side. She may not be ready for the Pac-10 like her sister, but she's worth watching closely. Another sister, twin Michelle, is also with the NEDA team as a forward.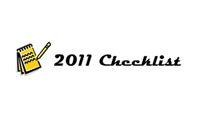 The youngest player in the Canadian uniform was Karly Roser from Hamilton, Ontario. The 5-9 point guard is a deceiving athlete who has very good speed and gets off the floor surprisingly well. Her athletic skills really show themselves on the defensive end. Combined with good anticipation and quick hands she creates headaches and turnovers for opponents. At the offensive end she handles the ball well with both hands and penetrates repeatedly. She's aggressive in pushing the ball on the break and makes good decisions. Her perimeter shot has a forward motion in it and a hand twist on the follow through that will need to be cleaned up for her to be a consistent threat. Lots of potential and two more years give her a bright future.
Discuss this on our Message Board
Mark Lewis is a columnist and national evaluator for ESPN HoopGurlz. Twice ranked as one of the top 25 assistant coaches in the game by the Women's Basketball Coaches Association, he has more than 20 years of college coaching experience at Memphis State, Cincinnati, Arizona State, Western Kentucky and, most recently, Washington State. He can be reached at mark@hoopgurlz.com.