NORCROSS, Ga., -- With the first of five Nike Regional Skills Academies in the books we take a look at some of the standouts from the southern regional.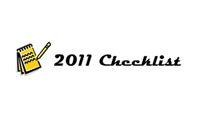 A complete basketball player has skills that often translate into being classified as a multiple-position player. This player is often called upon to help the team win the game, especially the big ones. Loliya Briggs is such a player. She can do just about all that can be done on the perimeter offensively. She's a very effective ballhandler and distributor in the half court or in transition. She displayed the ability to score from the perimeter, whether by shooting or driving to the basket. The Jacksonville, Fla., native is a willing defender with good size at 5-foot-10 and she uses that size to score in the interior. She could very easily play all three perimeter positions.
Sibling rivalries are often the extra push needed to take players to the next level. Amber Henson has the luxury of having a brother, John, who's a high school All-American and UNC-signee. Amber has instincts far beyond a high school sophomore. On several occasions, despite being the tallest player on the court, she used several effective ball fakes to finish in traffic. Henson also uses the rim as a deterrent to any shot-blocker in the area. She feels for the defender once she receives the ball in the post and can finish with either hand. While she's 6-3, she has a great stroke from the perimeter with a nice, high release.
While there were many standout guards on display this weekend, Jasmine Camp seemed the one most interested in applying her newly discovered skills to her already-extensive arsenal during the 5-on-5 competition. Camp has a very athletic frame and uses every inch of it. She maintains a low stance and seems to always explode into her offensive moves. Quick and shifty are words that best describe this Georgia native.
In a flash of three consecutive plays, Michelle Woods threw a beautiful no-look, cross-court snap pass, hit a deep 3-pointer from the wing and drove hard left to draw a foul. Physically, Woods punishes the opposition with her strong base and upper-body strength. Mentally, she commands your attention with her basketball IQ and ability to make everyone around her better -- even in this difficult environment where practice is null. Woods appears to be a player who will instantly apply those skills taught this weekend to her game and elevate it even more.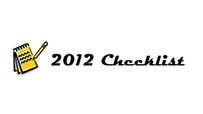 Memphis Central's Aaliyah Whiteside may be slender in build, but her potential and upside are anything but slim. This left-handed guard showed signs of being a future star with an array of one-on-one moves. It appears that she has room to grow physically, both in height and weight, and her game extends from adequate perimeter jumpers to solid on-ball defense. Continued growth, both in game and stature, could elevate Whiteside to national recognition.
Playmaker Marjore Butler of Webb School in Knoxville, Tenn. was often found at the front of the line at most of the station work and leading the break during the 5-on-5 play. She was very good in the mid-range shooting drills and took a business-like approach during all the skill competitions. She has a strong, athletic frame and penetrates well to the basket. She will need to develop her jump shot, but she's only a freshmen and her work ethic appears to be there. We expect a bright future for the Volunteer State youngster.
North Hall forward Kira Gordon plays most effective from the high post where she uses her quickness to maneuver past defenders. Once she is at the basket, she a big-time finisher. She'll need to improve her shooting range and stroke to complete her high-post arsenal. At 6-feet, she rebounds well out of her area, but she needs to improve her ballhandling -- especially with her right.
Breana McDonald has a great combination of length, athleticism and open-court play. She was really focused during the teaching parts of the camp. McDonald gave maximum efforts in the breakout skills sessions where players were required to go to assigned baskets to practice those skills in which lead instructor Ganon Baker had just demonstrated. McDonald seemed to relish this opportunity and took advantage of it. She was even spotted taking extra shots during the water breaks.
Orlando's Alexis Prince has some very good size for a perimeter player, but seems to be still learning the game. A willing defender at times, Prince will need to be more consistent in her efforts on this side of the ball. Standing a shade over 6-feet -- with room to grow -- Prince needs to be more assertive in her efforts to capitalize on her physical tools. A lot of potential and promise, but more application will be needed.
Already possessing one of the deadliest shooting touches in the South, Antoinette Bannister showed signs of a developing floor game. She ran the show from the point position and created plenty of scoring opportunities for her teammates. A good ballhandler with a strong frame, Bannister has some very nice offensive skills. She'll need to find a way to use her strength defensively because she struggled at time against quicker offensive players.
Discuss this on our Message Board
Kelvin Powell is a senior high-school evaluator for ESPN HoopGurlz. A former coach and club-program director, he operates Roundball Journal, a leading prep scouting service, and is a contributing editor at SLAM Magazine, as well as a member of the McDonald's All-American and the Gatorade National and State Player of the Year Selection Committees. He can be reached at kelvin@hoopgurlz.com.