SANTA ANA, Calif. -- The 2009's are getting ready to put on their caps and gowns and the 2010's are busy on the phone and making their unofficial visits. However some of the top 2011 and 2012 prospects are spending some time advancing and sharpening their skills while participating in five separate Nike Regional Skills Academies throughout the month.
The second stop on the Nike Nursery tour took place this past weekend in Santa Ana, Calif. A total of 30 athletes participated in four different sessions over two days at Mater Dei High School under the direction of Nike Basketball Training Specialist Ganon Baker. Today and tomorrow we'll take a look at some of the promising young talent from the west coast that took part and caught our eye.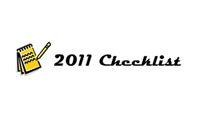 If you're looking for explosive quickness, Berkeley High School point guard Brittany Boyd may well fit the bill. The 5-foot-8 California native not only plays effectively at top speed but makes plays time and again. Her very instinctual play leads to some impressive passing and some threaded looks that pick apart defenses. She pushes the ball at virtually every opportunity putting opponents on their heels and creating some transition mismatches and uncontested lay ups. Her perimeter shot appears sound and is enough to force tight close-outs allowing Boyd to penetrate just that much more. The left hand is ultimately going to have to become a more viable threat as she faces equally athletic defensive pressure and becomes the focus of opposing defensive game plans.
Southern California has its own explosive point guard in Ariya Crook-Williams. The 5-7 point Long Beach Poly standout has a stocky and strong build that makes her exceptional speed that much more difficult to deal with. To say that there is an attacking mentality to her game would be an understatement. In both transition and the half court she's creating off aggressive penetration and has the skills to finish her own looks or create opportunities for teammates. There is a forward motion in the stroke of her perimeter shot that could lead to some inconsistency but isn't a major obstacle for her. A positive attitude and consistent effort will make her someone to keep a close eye on.
In a gym full of potential, Berkeley High's Chairese Culberson may have set the standard for "what might be". While standing 5-10, she has the strength and wingspan of a player with greater size. Her frame is broad and has the potential to be a college strength coach's dream. Athletically she has the speed and quickness to defend any position in the backcourt but physical make up to move some small forwards off the block. She can play inside if needed right now, but her future lies on the perimeter. Her ballhandling gets her to the rim and she isn't afraid of contact once in the paint. The touch on her jump shot is going to have to soften and come along considerably but the form is already there. All the tools are in place and how far she'll go is up to her.
Sarah Hartwell has the tools to keep defenders guessing on almost every possession. The 5-10 guard from Bellarmine Prep in Tacoma, Wash., is on the attack both with and without the ball in her hands. She has an impressive change of speed and change of direction which allows her to get defenders out of their stance on a regular basis. Her form and stroke are impressive and she has the potential to be a threat from deep. The defensive end will need some attention to make her a more complete player. Her upright stance and one dimensional vision keep her from being effective off the ball. However, on the ball she has the quickness and hands to be lethal and already causes her share of headaches.
Any coach with the need for speed should take a look at Ahjalee Harvey of Eastside College prep in Palo Alto, Calif. That is if she stands still long enough. The 5-6 point guard is in constant motion and pushes it at a breakneck pace possession after possession. Her crossover is quick and leaves opponents standing and wondering. Despite her slight build, she's exceptional athletically and fluid in all her movement on the floor. The speed isn't just at one end of the floor either. She has the quickness and lateral foot speed to turn ballhandlers and her hands gather up any ball foolishly put in front of her by opponents. The potential in her game is just beginning to surface and the application of Ganon Baker's ballhandling and workout regimen could elevate her to an elite level.
Erika Johnson out of Holy Names Academy in Seattle, Wash., demonstrated a lot of the characteristics that college recruiters are looking for in the next generation of wing players. At 6-0 with a long, lean, and athletic build she has the physical make up to be an imposing presence on the perimeter. Her mobility at both ends of the floor makes her effective and creates an impact in the game. She has the ability to put it on the floor and create her own looks and doesn't hesitate to slash into traffic. Like so many others, she has a forward motion to her shot that often leaves it flat. Getting it up in the air and being a consistent threat on the jumper will make her the match up that no opponent will want.
Add the words potential and work together and you might just get Simone Potts as the answer. Another Bellarmine Prep product out of Tacoma, Wash. , the 5-11 guard is making an effective move from the forward spot and a lot of high post work to being a legitimate backcourt prospect. If effort counts for anything, that transition will come quickly and success won't be too far behind. Her willingness to apply Baker's instruction and put in the extra time during breaks is evidence of focused commitment. At times there is a stiff and somewhat mechanical aspect to her play but that's more the result of her play moving from being a thought to becoming a reaction. Once it becomes more instinctual the possibilities should have lots of recruiters at her door.
The fact that Bonnie Samuelson can shoot the ball is pretty well known piece of information. The fact that the 6-2 wing out of Edison High School in Huntington Beach, Calif. is one of the smarter players on the floor is pretty much established as well. Her skill set continues to improve and the level of her game and its potential seems to constantly move upward. The opportunity in place this weekend for Samuelson was the chance to expand on those individual skills and the potential to create her own scoring opportunities. Sometimes described as a "system player", she's developing the tools to create off the cut or off the dribble as effectively as she does off screens. Inside, she already reads and reacts with the best of them. Once that same mentality matches up with her perimeter skills she'll go from being a good prospect to something special.
Kacy Swain caught our attention at the Deep South Classic a few weeks back and she certainly did it again this past weekend. The 6-3 Temecula, Calif., native has more than just the physical tools to get the job done. Her impressive athleticism is eye-catching by itself, but the smooth and fluid motion she exhibits makes her a forward with a wing future. The ballhandling is in place and allows her to create against both perimeter and inside opponents. The stroke and form she has on her shot makes her a threat from the outside and will force defenders out of their comfort zone. Her size and length make her formidable defender herself. She has the foot speed and agility to be strong on ball and her extraordinary reach makes her ideal for the front of any press. Her physical strength will have to come along as she faces older and more mature players but that shouldn't be a problem with the help of Mother Nature and Father Time.
Alexyz Vaioletama is establishing herself as force inside and out. The 6-0 left-hander from Mater Dei High School is explosive and strong but at the same time fluid and mobile. The great aspect of that combination is her ability to combine the all those dimensions into a versatile attack. Her game is evolving to have more and more perimeter weapons to go with a well established post game. Making her an even more appealing prospect to those on the college side of things is her blue chip work ethic. Ultimately, she could become that elusive and rare recruit that can play both the 3 and the 4 position and play them at the highest level. The ballhandling skills and the perimeter shooting are there but will have to continue to be refined. One of the hardest working athletes on hand this weekend, she can accomplish whatever she sets her mind to and at whatever level she desires.
Discuss this on our Message Board
Mark Lewis is a columnist and national evaluator for ESPN HoopGurlz. Twice ranked as one of the top 25 assistant coaches in the game by the Women's Basketball Coaches Association, he has more than 20 years of college coaching experience at Memphis State, Cincinnati, Arizona State, Western Kentucky and, most recently, Washington State. He can be reached at mark@hoopgurlz.com.