ORANGE COUNTY, Calif. -- Southern California is always a hot bed for college recruiting and right now Orange County is a major part of that talent wave. Four players from the county alone made the USA Basketball 16U national team this summer so it's no surprise the county also played host to several NCAA-certified viewing events this past weekend.
The USJN's Elite Oktoberfest and Battle of the Programs took place Friday night at Vanguard University in Costa Mesa and continued the rest of the weekend at the American Sports Center in Anaheim. In Santa Ana, Mater Dei High School played host to the Fila Fall Finish.
Both events showcased a crop of rising underclassmen as well as some seniors either making their one last push for college recruiters, or in the case of the Cal Swish Black where only two seniors remain uncommitted, playing together for one last tournament.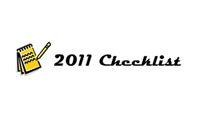 Karina Alofaituli from Newbury Park, Calif., plays the game in the air as well as anyone in the class. At 6 feet, she can play three positions offensively. When posting up taller, longer players she simply uses the pogo sticks she has for legs to soar above their outstretched hands to finish. She is quick to recognize mismatches and when given a "mouse in the house" she knows where to go and what to do. Off the dribble Alofaituli uses her athleticism well and has the physical tools to be truly special. Expanding her range and continued ballhandling development are areas for improvement right now but she's incredibly effective with her game as-is at the high school level.
Sheila Boykins of West Coast Premier is a workhorse in the paint. She may not be the 6-2 that is listed on the team's roster but it doesn't matter because she plays that big. She has strength, size, and a punishing style of play that lends itself to the college game. She doesn't take a ton of shots but makes and impact on both ends of the floor. She could be the most efficient player in the front court for the junior class.
Nor Cal Elite's Sydnee Fipps of Mariposa, Calif., was a bright spot in a tough game for her team against the Cal Swish Black. The 5-10 guard was fantastic in transition. She has deceptive quickness and the body control to avoid defenders trying to take a charge with smarts enough to get good angles so trailing defenders couldn't block her shot. She finished on the left side in traffic and showed a toughness about her game.
You might not believe a player ranked No. 38 in the country could also draw praise for being one of the most improved players since the end of the summer, but Reshanda Gray of Los Angeles has grown by leaps and bounds. It starts with her conditioning as her 6-3 frame is long and now very lean. She looks as though she's spent some time in the weight room as well, now showing muscle definition in her arms not seen this summer. She is posting strong and calling for the ball when she has position or a mismatch. She does have some shooting ability as well but rushes it at times. In time, when she learns when to take those shots, she will be one of the toughest to defend on the West Coast.
One of the breakout players of the summer was Justine Hartman of Brea Olinda High School. She continues to improve and look stronger and stronger. She is showing more and more athleticism on top of her tremendous finishing ability. She showed why she's the second ranked post in the junior class and she could be the difference this year when her team goes for another state championship.
Talia Walton was making things happen for Baden Elite, the only team from the state of Washington to play in the USJN event. The 6-2 forward is going to force the opposition to defend her both inside and out. She put the ball on the floor some, shot from the perimeter but she's most effective posting on the boxes. She's moving much better than earlier this year when she was recovering from injury. If she can learn when to pull the trigger on long jumpers and when to work for better shots she will be an incredibly versatile front court threat.
Fresno's Keyora Wharry is listed at 5-8 but has very long arms and plays bigger than her height. With the ball in her hands she showed the quickness, shiftiness, and handle to be a breakdown player. She's right-hand dominant at times which will be more of an issue at the next level, but if she continues to develop her ball skills, her athleticism and competitiveness should have her going to college for free. She was great in transition both with and without the ball and when she got to the rim she did a good job of finishing. She has a high release on her jumper but her set-up and release take much longer than it should, but that's fixable.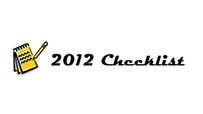 Brianna Barrett of the Salesian Force is an eye-catching athlete. She is muscular from head-to-toe and her athleticism is on par with most of the elite players in the class. She has some shake and handle which allows her to get to the basket and she has a decent shooting stroke. At 5-7 she's a point guard at the next level though she plays both guard spots now. Her scoring traits are obvious but she needs to show she can distribute and make plays with the pass as she grows as a player.
Cal Swish White point guard Chanelle Dicroce had her hands full against Falcon Hoops, the fall team for Caryn Jarocki's Highlands Ranch High School team. She had the ultra-athletic Tierra Shumpert hounding her the length of the floor. The 5-8 sophomore handled the pressure with poise. She has smooth change of direction under duress and was able to create space despite the defense of a quicker, faster, and stronger player. She is also a confident 3-point shooter who will let it fly from beyond the arc whenever the opportunity is there. All of these are great signs for a player likely needed by Brea Olinda High School this year to help replace Jonae Ervin if they are to repeat as state champions.
Norco High School's Deanna Johnson is one of those players that will give you the business if you aren't ready to compete. The 5-8 sophomore combo guard plays with a strength to her game that reminds of a young Afure Jemerigbe. Though not as big as Jemerigbe, she plays with contact well. She can get into the defender's hips, steer them to the spot on the floor she wants and then elevate to finish. As with all young players she needs to be more consistent. With her strength and quickness developing more change of pace moves will make breaking down defenders easier.
Pasadena, Calif., native Michelle Miller is a glue player. She has a blue-collar way about her game. The 5-10 forward has the potential to move to the wing which her size suggests at the college level. She has a nice frame that should take the college level lifting and strength training well. She has solid ballhandling skills with just enough shake to get a step on defenders from the wing area. Lateral quickness may be the biggest question mark but she has surprising athleticism or she wouldn't be going by defenders as often as she does.
Je Zhe Newton, a Chandler High School (Ariz.) sophomore, created a buzz in Anaheim among evaluators. The 6-4 post has a smoothness about her game, which coupled with her great hands and touch around the basket results in one of the top young post prospects in the west. She uses that good body control to slip by the double-down defender and she has enough length to extend over or around most post defenders. What's more is she is an aggressive defensive rebounder who does so with authority.
Tuscon Rattlers postDarian Saunders has the one intangible that coaches covet in the paint but cannot teach -- she's nasty. That, of course, is a compliment and tribute to the toughness and determination on the court. Her physical style at an early age is promising and she has the frame to deliver and take the abuse that comes in the lane. The impressive part of her game is that she is physical before the catch. The 6-1 post fights for position, seals and lets the defender know it's going to be a long day before she the perimeter players even look her way.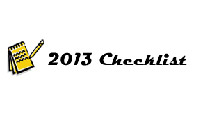 OGDL post Kendall Cooper first caught our attention this summer and it didn't take long for the 6-3 freshman to do it again this weekend. She has the build and strength of an upperclassman and that allows her to play through the inevitable contact. She didn't only play through the contact, she finished through it. Besides size and strength she has soft hands and catches a lot of passes that result in turnovers with other posts.
Poise, basketball IQ, and swagger are not characteristics of most freshmen point guards. Geena Gomez has all those traits and the 5-8 youngster from Riverside, Calif., uses them to make her teammates better. She rarely gets rattled, regardless of the defense. Her handle is tight with enough funk in her game to break an ankle or two. She is shifty and she can come out of her dribble moves into a pass or shot with ease. She is slight in build but fearless in her style of play.
Arizona Swish forward Britta Nordstrom has the benefit of playing alongside Newton and what the two have in common is good footwork in the post, both before the catch and with the ball. The 6-footer finished some against bigger interior players and she has an athletic build and adequate athleticism to play the 4-spot. If she grows another inch or two her quickness will become an even bigger weapon as she will fit the prototype for the power forward of today's game but she should be playing Division I even if she remains a 72-inch player.
After this summer every college recruiter out west knows about the young Arizona Warriors. The team of mostly current freshmen will all attend St. Mary's High School in Phoenix. The way they pass the ball and play as a team is refreshing and Dominique Williams was one of several that stood out. Despite being the shortest player on the team she battles for position on the court on both ends of the floor as well as the taller players. She plays the point, has a strong build for her age, and as expected is a very good passer.
Follow us on Twitter, where you can ask questions and get instant updates.
Discuss this on our Message Board
Chris Hansen is the National Director of Prospects for ESPN HoopGurlz and covers girls' basketball and women's college-basketball prospects nationally for ESPN.com. A graduate of the University of Washington with a Communications degree, he has been involved in the women's basketball community since 1998 as a high-school and club coach, trainer, evaluator and reporter. Hansen can be reached at chris.hansen@espn3.com.