MEMPHIS, Tenn. -- The first annual Tennessee Turkey Jamm brought together 10 teams from six different states, including three top 20 teams from the HoopGurlz High School Nation Top 25.
Potter's House Christian Academy came into the event ranked No. 6, while host team Memphis Central brought its No. 9 ranking to the table and Riverdale Baptist took the floor No. 19, in last week's poll.
All three ranked teams came away with a split in their two games and only one team, Ridgeway High School from Memphis, won both of its contests.
A lot of individual talent was on hand, including some exceptional young players who are already making an impact on their high-school teams.
Friday, Nov. 27 Results
H.W. Byers (Miss.) 61, Lausanne (Tenn.) 48
Lutheran East (Ohio) 63, Hillsboro (Tenn.) 39
Ridgeway (Tenn.) 60, Campbell (Ga.) 57
Potter's House (Fla.) 58, Overton (Tenn.) 52
Riverdale Baptist (Md.) 74, Central (Tenn.) 60
Saturday, November 28 Results
Hillsboro (Tenn.) 54, H.W. Byers (Miss.) 45
Ridgeway (Tenn.) 55, Lutheran East (Ohio) 40
Campbell (Ga.) 69, Lausanne (Tenn.) 40
Overton (Tenn.) 48, Riverdale Baptist (Md.) 42
Central (Tenn.) 71, Potter's House (Fla.) 70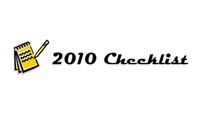 Jasmine Robinson: If you're looking for intensity, the Alabama signee, ranked No. 65 in the 2010 class by ESPN HoopGurlz, may just be what the doctor ordered. While most likely a point guard at the next level, the 5-foot-8 standout from Overton High School played the off guard spot impressively at both ends. To say that she brings "attack" to the court may be an understatement.
She's effective at putting the ball on the floor and getting to the rim but also has the touch to knock down the long jumper or the pull up. With the ball in her hands she is constantly measuring her defender and looking for the best way to create. At the other end of the floor she's a tenacious on ball defender who can stay in front of most ballhandlers. She has active hands and has lateral quickness that eliminates most opponents' penetration. The strength in her game may also be her weakness as well. Her intensity and emotion often carry over from play to play and at times becomes an obstacle during difficult stretches.
Latisha Walker: The Xavier signee from Cleveland Lutheran East has the build and versatility to be an impact forward for Coach Kevin McGuff and the Musketeers. Standing 6-1 and exhibiting the wingspan of someone with greater size, she's an imposing presence on the defensive end both on the ball and in helpside rotations. Add to that impressive quickness and leaping ability and you've got someone who can help you get stops. Offensively she's effective in tight and can finish around the rim. Additionally she can put the ball on the floor from both the high post and from the corners. An ankle injury late in Friday's game limited her mobility Saturday but she still managed to be a force inside and demonstrated some solid toughness.
Breana Williams: On a Lausanne team decimated by injuries, the 5-8 senior guard is carrying the load in the ballhandling department. Williams, headed to the University of Houston, is handling the point and has the ball in her hands a large majority of the time on each possession. She's smooth and athletic and can get to the rim against most defenders. That penetration forces defensive rotations and allows her to kick it out to teammate Hannah Summerfield who's virtually automatic from 3-point range.
If Lausanne can get some of their talented roster healthy, Williams will become much more effective with less of a workload. She'll have to refine her left hand and become more consistent with her own jumper to keep defenders honest at the next level but there's lots of potential in place.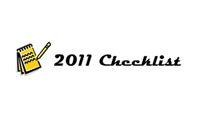 Lauren Chase: Point guards who stand 5-5 usually struggle with bigger defenders but that's not an issue for Chase. Her speed and quickness make it difficult for defenders to stay tight enough for size to make a difference. Her strong physical build also counters any advantage that bigger opponents might bring to the floor. She utilizes an impressive set of shot fakes and ball fakes to get defenders out of their stance and attacks aggressively off the drive. She's got a smooth stroke and was effective on the pull up. Her perimeter threat will be key in forcing tight close outs by opponents. Defensively she's active on ball and has the ability to turn ballhandlers time and again.
Isabelle Harrison: Hillsboro will be defending their 2009 Tennessee state title without the services of Xavier signee and ACL victim Lakeisha Crouch. The burden of the interior game will fall on the shoulders of Isabelle Harrison, ranked No. 37 in the 2011 class by ESPN HoopGurlz. The 6-3 forward showed tremendous progress over the summer and looked to be primed for a breakout season. Whether it's the loss of Crouch or just the early season jitters, Harrison struggled to settle into her game over the weekend. Her lack of conditioning limited her ability to be effective at either end of the floor consistently and kept her from using her impressive mobility to its fullest extent. With her tremendous size and athleticism she has the tools to dominant down low as well as getting out and running in transition with the guards. She'll have to step up considerably more for Hillsboro to challenge for a trip back to the state tournament.
Hasina Muhammad: Easily one of the more impressive performances over the two-day event was that of Ridgeway's 6-foot guard She continues to show the continual development and evolution of her game giving her legitimate claim to consideration among the 2011 class elite. With the ball in her hands she attacks the rim with smooth, fluid moves and navigates traffic with the best of them. The jumper is coming but still needs some fine tuning to make it a more consistent threat. What may well set her apart from others is the combination of her offensive game with a stifling defensive presence. Her size, reach and lateral speed make her a difficult defender to get around. Her anticipation and timing has her hands on both shots and passes time and again. Physically she's going to have to fill out and add some strength but then again her build seemed to work pretty well for former Auburn All-American DeWanna Bonner.
Erica Norwood: This Campbell point guard is another who doesn't let her small stature impact her game. Her constant movement and aggressive attack with the ball in her hands makes her a difficult match up for any defender. Add to that the legitimate threat she poses from 3-point range and she's going to create opportunities for both herself and her teammates. Her ballhandling and passing skills are effective weapons and move the ball with ease. She has the ability to draw defensive help on penetration and deliver the ball or finish in traffic herself. Her slight build lets physical play bump her around some but with her speed she's going to difficult to catch in the first place.
Shalethia Stringfield: This past summer the Potter's House point guard seemed to be finding her game and coming into her own. This past weekend she continued to show the advancement and confidence that is taking her game to the next level. Surrounded by multiple scoring threats, she's demonstrating a balance between creating looks for her teammates and keeping defenders honest with her own offensive attack. Stringfield, 5-7, pushes the ball at every opportunity and makes sound decisions in most numbers situations. She seems to be extending her range and developing more consistency to her jumper to the dismay of opposing players. There even appears to have been some physical growth that should serve her well down the road.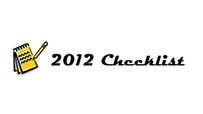 Antoinette Bannister: This is one of those tremendous offensive threats lining up with Stringfield. The 5-10 Potter's House guard may have the longest range of any shooter at the high school level this season. A few of her attempts would qualify as four pointers and she has the touch that demands that she's picked up at halfcourt. Additionally, her individual skills allow her to create off the dribble and get to the rim or drop in the short pull up. She appears and Dad (also her coach) confirms that she's more fit and has leaned out a bit making her more agile and effective in the transition game. She and her teammates struggled with decision making and turnovers against Memphis Central but then the Warrior's defense may well have had a hand in that.
Cornelia Fondren: This Overton High School guard is one of those athletes who simply catches your eye and make you look. The 5-9 Fondren plays the point but may be more suited down the road for the guard spot. Her speed with the ball in her hands exceeds what most players can demonstrate without it. She pushes it in transition and often goes coast to coast before defenders can dig in and stop the ball. The left-hander plays aggressively at both ends of the floor and isn't afraid to mix it up when the game gets physical. There are a lot of skills in place but some refinement is necessary for her to be able to make the most her physical talents. The potential is there for her to play at any level she wants.
Alexis Hardaway: The H.W. Byers guard has that combination of size and athleticism that college recruiters are always looking for. At 5-11 with a strong, physical build she's an imposing presence on the perimeter. Her first step is explosive and often gets her by her defender and into the paint. Hardaway and her teammates are all effective interior passers leading to multiple open looks throughout the game. Her skills are in place but still a little rough at this point and in need of smoothing out to elevate her total game.
Jennie Simms: Riverdale Baptist may be playing without a "true" low post player but they're getting more than effective work from Simms. The one word best describing Simms' play is effective. The 6-foot forward works hard to get the ball down low and has an uncanny knack of finishing some awkward looking shots. She leans into shots, floats them over bigger players and at times looks like she's just throwing it up there, but she can finish. Her aggressive style works well for her at both ends of the floor and she strong and physical on the boards. Becoming a consistent threat from 15 feet would force the bigger defenders to come out and lead to even more looks down the road.
Aaliyah Whiteside: She is one of those rare players who have the ability to take over a game for a series of possessions. There were points on both nights that it seemed that she was dominating the game in stretches of two and three possessions at a time. The 5-10 guard flies up and down the court with and without the ball and forces defenders to know where she's at every moment of the game. In the halfcourt the left hander slashes to the rim for the lay up or pulls up with a very effective short game. The consistency of her perimeter shot will be critical in allowing her to continue to attack off the dribble. Defensively her long lean build makes her a problematic defender for opposing guards to face.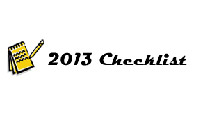 Nina Davis: Adding one of the state's most impressive freshmen may well be the key to Memphis Central taking one more step past last season's state championship loss. That may be asking a lot but Davis isn't your average ninth grader. The 5-9 guard has good size and athleticism and has also filled out and matured just since last year. She's confident and moves well with and without the ball. She can create her own looks off the dribble and isn't hesitant to get into the paint and finish in traffic. She has good vision on the floor and is more than willing to give it up when the pass needs to be made. The one thing that is missing is her perimeter shot. She may make a few here and there but her form is out of a different book and will need some work to find the consistency she'll need in the future. The level she can reach is up to her.
Ebony Hayes: Physically strong at 6-3, the Overton post has the size and strength to mix it up with anyone on the floor no matter what their age. On the block she was able to hit the short turnaround as well as attack the rim with an aggressive drop step. Some things are still a thought at this point rather than a reaction but that's only a matter of time. Being part of an aggressive and physical team like Overton is only going to help her become even better prepared for the college game down the road. The potential is limitless.
Odegua Oigbokie: Sometimes you just see a young player who catches your eye and know they're going to develop. Ridgeway's Oigbokie may not have lit up the board for 20 points or pulled down a dozen rebounds but you can see some real potential in her game. At 6-1 she's got a solid, thick build but plays a very active game. She demonstrated a few strong post moves and finished her open looks. There were even a couple of drives that got her to the rim with confidence. While she didn't shoot the perimeter, her form at the line looked sound. Keep watching.
Follow us on Twitter, where you can ask questions and get instant updates.
Become a fan of the site on Facebook and get updates in your news stream.
Discuss this on our Message Board
Mark Lewis is the national recruiting coordinator for ESPN HoopGurlz. Twice ranked as one of the top 25 assistant coaches in the game by the Women's Basketball Coaches Association, he has more than 20 years of college coaching experience at Memphis State, Cincinnati, Arizona State, Western Kentucky and, most recently, Washington State. He can be reached at mark@hoopgurlz.com.