BEAVERTON, Ore. -- The fourth annual Nike Northwest Invitational, hosted by Southridge High School, featured eight teams from four states -- California, Florida, Oregon and Washington.
For the first time in two years the No. 1 team in the country was not on hand, but the talent was not lacking in this year's edition.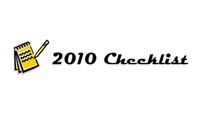 Courtney Wilson: Archbishop Mitty did several things to pull off the upset of Potter's House Christian in the semis. Part of that was holding an advantage in the paint. Leading the way for the Monarchs was Wilson, a 6-foot-3 forward. Not exactly a burner, but she has good agility and mobility for her size. She showed solid, fundamental footwork in the post and didn't panic or hurry when double-teams collapsed on her. She did a good job of keeping the ball high in traffic as well. She contributed from the perimeter by hitting shots from the high post and even a 3 from the trail.
Classye James: A good combination of athleticism and court savvy, James can put the pedal to the medal and rocket up the court with the ball but she rarely played out of control. The Mitty guard has good length that allows her to effectively defend players taller than her listed 5-8. She has some creative ability with the ball as well showing a pull-up jumper, though the shot's trajectory is on the flat side.
Alyssa Martin: The Oregon State signee shoulders a big part of the load for Jesuit, and rightfully so because she has a ton of tools. At 6 feet, she plays some point guard and either wing position. She can push the ball and is at her best looking to score. She showed perimeter shooting and a nice pull-up jumper too, though she doesn't fully extend on her release. Despite the anomaly in her shooting form, she shoots with good touch.
Aubrey Ashenfelter: Perhaps it's irony that the years Southridge has brought a national ranking and sky-high expectations into the tournament, it hasn't taken home the hardware. But behind the sum of its parts and solid contributions from players like Ashenfelter, the Skyhawks have the trophy in 2009. The Eastern Washington University signee shoots the three well. She is long and thin but with good athleticism. She plays under control and gets the ball where it needs to be for the scorers on her team to take advantage.
Dominique Johnson: Another solid contributor for the Skyhawks who does a little of everything for head coach Michael Meek. She can play the role of distributor as she did in the semifinal against Prarie or lead the team in scoring as she did against Mitty in the final. Her all-around game will be a great addition at Eastern Oregon next season.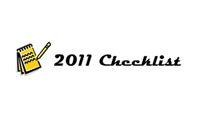 Brittany Rountree: One part of a four-headed perimeter monster for Potter's House Christian, Rountree stepped up in the team's semifinal loss to Archbishop Mitty when one of those heads was lopped off with foul trouble. When she plays aggressive, the team is much harder to defend. She can shoot the three or use her smooth quickness to collapse a defense with the dribble drive. She plays off the ball quite a bit but she may very well end up a point guard at the next level.
Loliya Briggs: Back and starting to get her conditioning and stamina back after suffering a knee injury, Briggs showed flashes of her pre-injury brilliance. The Lions reversed the ball to an isolation situation with Briggs, who put a nasty crossover on her defender leaving her several feet in the wrong direction and finishing. She is going to be special because she has good size for the position on top of her break-down ability.
Shalethia Stringfield: The smallest in stature of the Lions' guard cast, Stringfield is at times the pulse of the entire squad. When she is attacking defensively and pushing tempo the team runs, seemingly, on cruise control. She is a guard that wants to get to the rim to score or dish and the key to her development is finding a consistent long-range shooting stroke to keep defenses honest. Of the group she is the best at controlling tempo from the defensive end.
Vanessa Leo: You know things are good when you can bring a Division I caliber post off your bench, and that's exactly what Archbishop Mitty head coach Sue Phillips has with Leo. She could definitely have played more assertive and imposed her will on the game against Potter's House, yet she still showcased a smooth 6-4 post prospect with good hands and basketball I.Q. She blocks and changes shots without swinging at the ball, can score with her back to the basket and pass out of the post as well.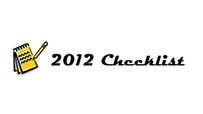 Antoinette Bannister: The Potter's House guard is one of those players that can fuel a game-changing run at any time. She is not shy, even letting it fly from 30 feet without hesitation. She is at her best when she's not settling for the 3-ball. She is actually pretty good on dribble penetration and if she can become more consistent finishing with her left and mature in her decision making she will be among the top point guards in the class.
Hillary Fuller: She may never garner the headlines that several of her Potter's House teammates do but Fuller will be playing in college for free nevertheless. The 6-1 forward is the closest thing the Lions have to a post though she projects as a forward in college. She does all the little things that a coach asks of an interior player. She scraps for loose balls, crashes the boards, bothers or blocks shots, sets screens. She did a great job of cleaning up the offensive glass, which is her primary scoring method in the half court. She's not yet developed a full repertoire of back-to-the-basket moves but she is long and fast and can score in transition and create mismatches. She's a player than runs hard until she can't run at all so even as the guards on her team get much acclaim and high rankings, keep on eye on No. 3.
Heather Corral: Al Aldridge's next star at Prarie already had the genes working in her favor as she is the younger sister of USC sophomore and former McDonald's All-American Ashley Corral. Heather is actually a smoother athlete and has at least two inches on big sis. She has confidence handling the ball under pressure but hasn't yet developed the confidence to put the team on her back and carry it. If she can tap into her sister's abundance of swagger, she will be a special player. She can attack with either hand and shoot the ball off the dribble. Defensively she uses her length and gets plenty of pass tips. As she adds strength she will be able to apply more pressure on ball.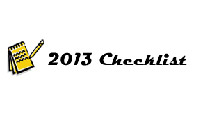 Kailee Johnson: Central Catholic graduated a lot from last year's team but head coach Sandy Dickerson has a budding star in this freshman forward. The 6-3 youngster can play multiple positions with her athleticism. She's not a speedster but with her size, length, and agility, she is a handful. She hasn't yet figured out that she is a matchup trouble each and every second she's on the floor but as that maturity and understanding comes she has the potential to be one of the top prospects in the Northwest.
Follow us on Twitter, where you can ask questions and get instant updates.
Become a fan of the site on Facebook and get updates in your news stream.
Discuss this on our Message Board
Chris Hansen is the national director of prospects for ESPN HoopGurlz and covers girls' basketball and women's college basketball prospects nationally for ESPN.com. A graduate of the University of Washington with a communications degree, he has been involved in the women's basketball community since 1998 as a high school and club coach, trainer, evaluator and reporter. Hansen can be reached at chris.hansen@espn3.com.