CHANDLER, Ariz. -- The 14th annual Nike Tournament of Champions concluded with several teams taking home divisional hardware and championship banners. Teams from all over the country converged in the desert to hook up for the most competitive action of the season. Here is a look at several players who caught our eye but were not mentioned in our daily Terrific Trio Tip Sheets.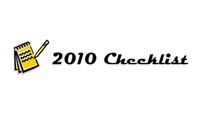 Aaryn Ellenberg
For two years now Bishop Gorman's star point guard Aaryn Ellenberg has used the TOC as a platform to show the entire country what she is made of. The 5-foot-7 senior with the pretty jump shot and hyper-quick handles showed that "it" factor early in the tournament against Oregon City. There are players who score well when things fall their way and there are players that can put a team on their back and make things happen. Ellenberg's 30-point explosion got her team back in the game, only to be ruined by a midcourt buzzer-beater. Regardless, her scoring, speed, quickness and ability to create will have Sooner fans excited but also wondering what if she played with the Paris twins.
Kacie Sowell
Buena High School's senior post Kacie Sowell was impressive at the TOC, in large part for her simplicity in the post. At 6-2 she has the size that recruiters covet and looking at her build she will be able to take the punishment that comes with post play at the Division I level. Where exactly she will be playing has yet to be determined but she will undoubtedly be a strong spring signing for some school. She's not a 20-and-10 player, but she will probably hover right around a double-double for her team. She uses her body extremely well, which makes her an effective defender. She is a not the most athletic post on the west coast but again playing physical and using her size for position makes her a solid rebounder as well. She will bump cutters, set strong screens and do all the little things you need in a post player.
Trinidee Trice
A rare commodity on the recruiting fronts these days is versatility. Senior Trinidee Trice of Bishop Alemany (Calif.) offers some diverse skills that should keep the folks at Northern Arizona happy when she moves on to the college level next season. At 5-10 she possesses good size on the perimeter and some solid ballhandling and one-on-one skills to go with it. Her pull-up jumper gets the job done and she finishes well if she penetrates all the way to the hoop. At the same time she has impressive strength and an aggressive approach that might let her effectively take smaller defensive match ups down low for some post lessons. Her athleticism allows her to defend every perimeter spot and even do battle with some small forwards on the high school level. Trice is a great sign for the Lumberjacks and should excel in the Big Sky Conference.
Hayley Thompson
Every once in a while everything about a college commitment appears to be an ideal fit. Mullen High School (Colo.) senior and Colorado State-bound Hayley Thompson seems to have found that setting. The combination of her 6-0 frame and her textbook skills make her a solid wing prospect at the next level who might even tinker around at the small forward spot in a four out offense. She has the ability to put the ball on the floor and get to the rim but has a good stroke and some decent range to go with it. There's no hesitancy on her part to mix things up physically and she demonstrated a willingness to hit the floor for any loose ball that came her way. While foot speed may be an issue to some degree at the next level, Thompson is a fundamentally sound defender and effective on the boards.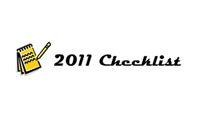 Tear'a Laudermill
Canyon Springs High School (Moreno Valley, Calif.) had quite the following at the TOC in terms of college scouts. When you walk in the gym the long frame and athleticism of Sophia Ederaine catches your eye, but the longer you watch the more you appreciate junior point guard Tear'a Laudermill. She also has plenty of length at 5-9 she fits the prototype physically of a Division I lead guard. With the ball she is nothing short of explosive with a first step that is one of the best on the West Coast. Her lateral quickness makes for some entertaining change of direction moves and her acceleration out of the moves means the defense better have its helpside defenders in place or she's getting to the rim. She runs the break well. Offensively she never showed a long range jumper but in all fairness, she didn't have to.
Bonnie Samuelson
If you know anything about Edison (Huntington Beach, Calif.) wing Bonnie Samuelson, you know she is one of the most accurate shooters in the country. As expected she went through stretches where she shot the cover off of the ball. The exciting part of her performance at the TOC was the incredible improvement in her ballhandling. On several occasions she dribbled into the heart of the defense and just as the help-side defender stepped up she went between the wickets with a crossover and used her length to get to the rim. She is still a little too upright to keep the ball as low as most coaches would like in traffic but her game continues to advance. If she can add the footwork for a step-back jumper on top of her catch-and-shoot ability the 6-2 shooter may just become a scorer.
Aley Rohde
In a recruiting world sorely lacking in legitimate post prospects, University of Arizona early commit Aley Rohde is a beacon of light. The Pinnacle (Ariz.) High School junior center offers both physical and basketball attributes that are topping most recruiters wish lists. Standing at a seemingly accurate 6-5, she has the size and build that can allow her to be a force at either end of the floor. She won't be winning any sprints but her speed is more than adequate and she gets out and runs the floor in transition. Her frame is one that will act like a sponge in the college strength and conditioning environment. While she struggled to finish at times, she demonstrated an ability to create her own shot and showed a knack for reading her defenders. The left hander will have to add more diversity in her low post attack to keep opponents honest and make herself a more consistent threat. That consistency will have to follow her to the free throw line as well where, despite her many trips, she encountered only marginal results.
Reshanda Gray
Other than the outrageously tall, not many players simply turn the heads of college coaches simply on their appearance alone. Washington Prep (Calif.) junior forward Reshanda Gray is the kind of player who turns those heads and most often she's going to get a second look as well. While listed at 6-3 but more likely topping out an inch or so shorter, she has the physical cut and build that just screams athleticism. Her agility, speed and leaping ability live up to their visual billing and her strength exceeds all expectations. Add to that an active and energetic approach to the game and the sky is the limit. At this point her skills are sound but still lack the consistency to make her a lock for the top tier of recruits in the 2011 class. The fact that the skills are in place tells you it's just a matter of time before the potential becomes reality and the line of coaches at her door gets even longer than it already is.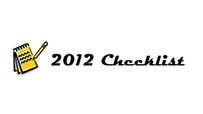 Aaliyah Whiteside
The young backcourt for Niki Bray's Lady Warriors can matchup with anyone in the country, including taking then No. 1 St. Mary's to the brink. Memphis (Tenn.) Central's sophomore guard Aaliyah Whiteside has grown her confidence by leaps and bounds from her freshman season. The 5-10 lefty plays closer to 6 feet with her length. Her 3-point stroke is falling at a much higher percentage and she works the baseline, using her length and balance to finish in traffic. Where continued improvement is needed is on the defensive end. She has the quickness, speed and the aforementioned length to be a dominant defender. The lack of consistency cost her some minutes in the Lady Warriors near upset of St. Mary's. Judging by the progress in her game in the last year she will be greatly improved in this area by the end of the season.
Je Zhe Newton
Chandler High (Ariz.) coach Zon Thompson has the luxury of three players at the 6-3 mark, but sophomore Je Zhe Newton may provide him with the biggest reason to smile. Her size and build, combined with mobility and versatility, make her one of the top post prospects in the 2012 class. She has an impressive reach to go with her height and her solid frame allows her to put those physical attributes to good use. The ability to run the floor is there but the breakneck pace the Wolves play at often left her winded and trailing the play. With the ball in her hands she has the potential to score effectively down low or to step out and shoot the ball on the perimeter. Once she learns to establish her inside game early in a game she'll be able to get the shots she wants which often appear to be more from the 15 foot range. Newton has all the physical and basketball tools to accomplish any goal in front of her if she embraces the right attitude and commitment.
Simone Westbrook
Desert Vista (Ariz.) guard Simone Westbrook has a smooth and effective presence with the ball in her hands. At an age when most guards are playing out of control she values each possession and plays smart without being too conservative. The 5-8 sophomore can create her own shot off the dribble but also has the vision and ability to get her teammates looks through her passing. Her physically strong build and solid athleticism makes her a tough matchup for defenders and puts her in a position to attack in transition as well as the halfcourt. While she didn't get enough perimeter looks to demonstrate her shot, her form and stroke at the line looked sound. At the other end of the floor she has the potential to be a strong on ball defender and could really elevate her prospects by embracing that role.
Keitra Wallace
All week long, the word on Brea Olinda High School (Brea, Calif.) was that they couldn't be one of the best in the tournament because starting post Justine Hartman was out with an injured knee. Well they competed as well as anyone in the tournament, reaching the semifinal and having St. Mary's all but beaten before a miraculous comeback bounced them out. The injury allowed several players a chance to step up and show that they too could be impact players and sophomore wing Keitra Wallace was one of them. She is an active player on both ends of the floor, can make things happen off the dribble and showed a confident mid-range game. She hit a nice pull-up along the baseline over an outstretched defender and showed a nice baby step-back jumper too. If she can continue to improve her handle she should evolve into a solid wing player at the next level.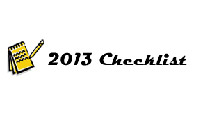 Kaela Davis
Memphis Central isn't the only team garnering national acclaim for their success based on a group of youngsters. Norcross (Ga.) High School's duo of Kaela Davis and Diamond DeShields has been tearing up the club circuit for some time. Many know them for their notable fathers, both professional athletes, but both are on their way making names for themselves. Davis, listed at 6-2, can play any of the three perimeter positions with ease. She can push the break as the point but the combination of her size, strength and speed make her a dynamic finisher on the break. She is starting to show signs of understanding where to pick her spots to force the action and when to let the game flow take its course. As she continues to learn when and where to use her physical gifts her team and teammates will reap the benefits.
Diamond Major
With youth comes swings of brilliance and indifference, just enough to keep a coach's blood pressure in the moderate risk zone. Bishop Gorman wing Diamond Major is no exception. The 5-11 wing-forward is incredibly gifted athletically. She plays like an impact player in spots and like an inexperienced freshman in other spots. She can run, jump, and has good length. She is playing the 4-position right now but her future probably is on the perimeter. She has the burst in her first step to blow by defenders but is limited right now by her ball-handling. If she puts time into change of pace and change of direction moves she'll be able to use her athleticism on a more consistent basis. All that aside, anyone who can get out in transition and keep up with Ellenberg is doing something right.
Karlie Samuelson
With older sister Bonnie (2011) already established as one of the premier perimeter shooting talents in country, Edison High (Calif.) freshman Karlie Samuelson is upholding her part of an impressive family tradition. The 5-10 guard is rapidly becoming the kind of threat that commands attention from defenders baseline to baseline. Her catch and shoot release is about as quick as you could want and finds the range at a very high percentage. While not a true point guard, Samuelson is handling the chores admirably for coach Dan Wylie and reaping the ball skill and decision-making benefits that will pay off when she settles in at the shooting guard spot down the road. Her attack off the dribble at this point is somewhat lateral but she's effective at protecting the ball and reading the floor. The earlier she becomes a multifaceted scorer the more sleepless nights she'll be causing for opponents in the future.
Kendall Cooper
You could always count on former Narbonne coach James Anderson to have several major college prospects each year and, now walking the sidelines at St. Anthony (Calif.), he seems to be doing the same thing. Saint's freshman post Kendall Cooper is going to have recruiter after recruiter watching courtside the next four years. With an already physical and imposing build, the 6-4 Cooper has all the tools to evolve into a dominant force inside. She runs the floor well and has the strength to clear space against any player she's matched up with. Her form on her shot is there but the touch will need to come from massive repetitions and skill work. Around the rim she posts up aggressively and can finish the simple looks. Her post moves themselves are limited right now but the prospects are beyond promising. Maturity and experience alone will help her game evolve; an unconditional commitment will let it explode.
Follow us on Twitter, where you can ask questions and get instant updates.
Become a fan of the site on Facebook and get updates in your news stream.
Discuss this on our Message Board
Chris Hansen is the national director of prospects for ESPN HoopGurlz and covers girls' basketball and women's college basketball prospects nationally for ESPN.com. A graduate of the University of Washington with a communications degree, he has been involved in the women's basketball community since 1998 as a high school and club coach, trainer, evaluator and reporter. Hansen can be reached at chris.hansen@espn3.com.
Mark Lewis is the national recruiting coordinator for ESPN HoopGurlz. Twice ranked as one of the top 25 assistant coaches in the game by the Women's Basketball Coaches Association, he has more than 20 years of college coaching experience at Memphis State, Cincinnati, Arizona State, Western Kentucky and, most recently, Washington State. He can be reached at mark@hoopgurlz.com.