COLUMBUS, Ohio -- Christmas may have passed but the parties are still going on in the gym. The sixth annual Braggin' Rights Classic for girls' basketball brought together 31 teams from five states Monday and Tuesday on the campus of Harvest Prep (Canal Winchester, Ohio) for some post-holiday action and celebration. Illinois, Mississippi, Tennessee, West Virginia and host state Ohio were well represented during the two days in two gyms and 24 games. Talented teams and individuals were on hand looking to end 2009 in style and head into the new year on a successful note.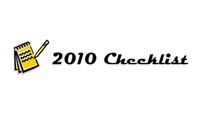 T'Shera Lucas: If you need a demonstration of active, aggressive and physical play, you don't need to look much further than this Reynoldsburg (Ohio) senior forward. Despite standing only 5 feet 9, she's an impact interior player who isn't hesitant to mix it up with any opponent at either end of the floor. Her one-on-one skills allow her to create some of her own scoring opportunities off the dribble which will be key for her when she moves on to the next level for Kent State next season. Her impressive strength and explosiveness is constantly highlighted by her relentless play. She's strong on the boards and plays defense that a linebacker would be proud of. The biggest question mark for her future may well be what position she'll play once she puts on a college uniform.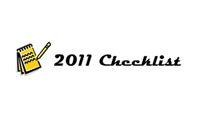 Mariah Byard: Defending West Virginia state champion North Marion high school has a deep and talented roster highlighted by this junior guard. At 5-10 she has good size and a solid frame that should serve her well down the road. Her ballhandling is sound and allows her to penetrate aggressively as well as help out against defensive pressure. The range and touch on her jumper is more than effective and demands the attention of defenders from the moment she crosses halfcourt. Like all of her teammates, Byard is an active and well-schooled defender and isn't hesitant to put a body on an opponent or get on the floor for a loose ball. There is a tendency to play upright at times but it doesn't keep her from getting the job done on the high school level.
Raven Ferguson: This Africentric School (Columbus, Ohio) guard led her team to a state championship last season and appears to be taking her game to new heights, too.
Demonstrating a more confident and versatile game, the 5-10 junior is settling less for the jumpers and looking to create more off the dribble. Her ability to go both ways keeps defenders guessing and she can shoot the pull up or get all the way to the rim. The range she's demonstrated in the past is still a lethal weapon and forces tight close outs from opponents. She appears more fit than ever and seems to have added some strength which makes her a challenging match up for smaller guards. Learning to be the same threat without the ball in her hands that she is with it will keep her from disappearing as she does at times.
Kianna Johnson: While last year's Illinois state runner-up Whitney Young may not have won the title, they may well have cornered the market on speed and quickness. On a team loaded with small, quick and aggressive guards, Johnson is beginning to stand out from the crowd.
Creating scoring opportunities both on the perimeter and off penetration, the 5-6 junior is a difficult matchup for virtually any defender. Her ability to connect from long range forces tight spacing by opponents on the catch, which is the last thing you want to do against a player with her acceleration and attacking ability. Beyond being effective offensively, she is a key part of Young's stifling defensive pressure. Her quick feet allow her to turn almost any ballhandler and she gets a hand on any careless dribble put in front of her.
Hasina Muhammad: Even since Thanksgiving, the Ridgeway (Tenn.) High School junior seems to have advanced her game. Her presence and impact are constantly felt at both ends of the court. Offensively she gets into the paint time and again forcing defenders to rotate but often she get the shot off or pass made before help gets there. Several times her evaluation and reach demonstrated the fact that she's going to be one of those athletes who plays at or even above the rim. The jump shot at this point is still the major weakness she must pay attention to but it's hard to imagine many recruiters letting that get in their way. Defensively she may well be at her best. She constantly changes shots and throwing over her is a path best not taken. Her lateral footspeed will let her match up with smaller players making her that much more imposing. This is one prospect who may just be tapping into her potential.
Shicole Watts: Next to the word "attack" in the dictionary you may find the photo of this Harvest Prep (Canal Winchester, Ohio) junior. The 6-0 forward is continually looking for a path to the rim and she does it like an NFL fullback. On the catch she's using an explosive first step to get by defenders and taking a charge may well be a risk to your health. Even with her back to the rim she'll spin off her defender so quickly that helpside defense usually doesn't have time to rotate. Her approach to the game combines with a thick and physically strong build to make her a difficult match up even for bigger posts. She'll have to add some range and diversity to her game to keep opponents honest but the transition to the college game shouldn't be a difficult one if she takes care of business.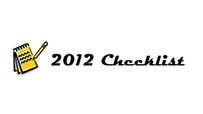 Sinclaire Cunningham: On a vertically challenged team like Whitney Young (Ill.), the 6-footer stands out like Shaquille O'Neal. Though she's playing a forward spot for the Dolphins, she exhibits all the skills and tools to make her a promising prospect on the wing in the 2012 class. Her ballhandling skills allow her to put the ball on the floor both in transition and halfcourt. She's got a good first step that gets her around defenders of any size. In the paint she can finish in traffic and doesn't hesitate to take a hit. She runs the floor and often is at the finishing end of the break for Young. She didn't put up any shots from the perimeter but her form at the line was sound. Her long build and extended reach make her a wide defender to go around or to attempt to pass over. She could use some more bulk to hold her ground in the post defensively but she makes up for it for the time being with her speed and quickness.
Mariah Harris: During an era when power players are more and more in demand by college recruiters, guards who fit that bill are at a premium. The Kenton Ridge (Ohio) sophomore has just the right combination of quickness and explosiveness to get her by most any perimeter defender. Add to that a 5-11 frame and opposing scouting reports are going to start mentioning zone defenses. Harris can attack off the dribble with either hand and can make the smart pass as well as finish at the rim. Her stroke is smooth and she elevates well on her jumper. In transition she sees the floor and her decision making is much improved over a year ago. Her size and solid build are a plus, but may start to raise an eyebrow or two when it comes to defensive footspeed.
Jaymie Jackson: With a year of varsity experience under her belt, the Toledo Start (Ohio) sophomore is slowly evolving into the kind of player her teammates can look to. On a difficult night for the Spartans against Illinois powerhouse Whitney Young, Jackson was the one player that seemed to stay within her game and not let the score or ultimate outcome affect her play. Her ability to penetrate and get to the rim is on par with almost anybody on the high school level. She's finishing stronger and more consistently as well as demonstrating a good looking stroke from the perimeter. It's critical that she refine her jumper even more and add other scoring options to keep opponents from overplaying her. The potential is there to evolve into something special with the right focus.
Morgan Tuck: The rust is slowly coming off and Bolingbrook's (Ill.) star forward is finding her stride after an ACL detour. From just two weeks ago in Phoenix to this week in Columbus she seems more comfortable posting up and attacking and isn't settling as much for the short fall away. Additionally, in Monday's game against Clarksville she was out in transition time and again finding the range and finishing with 36 points. On the block she looked to score on the baseline side as well as into the middle. The stroke is there on the jumper, but she was more effective inside on the attack rather than stepping away. Tuck may be one of the very few prospects who is a true forward by definition. While she's still doesn't appear 100 percent, she starting to remind folks why she's one of the top prospects in the 2012 class.
Jessy Ward: Clarksville (Tenn.) had to do without the services of standout Bashaara Graves (bad ankle) in its battles with Bolingbrook and Whitney Young. Ward stepped up and carried some of the burden for the Lady Wildcats. The 5-8 combo guard was effective both scoring and distributing the ball. She has the distance and stroke to be lethal from three point range but at the same time put it on the floor to create looks for her teammates. In an earlier game this season she connected on five three point attempts in a 22-point effort. Her play is smart and she sees the floor efficiently. At times it seems that she's very upright with the ball and could be less vulnerable to on ball defenders if she were lower.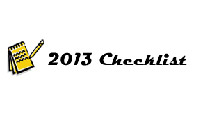 Vannessa Smith: Through the years a lot of major-college recruits have come from Ohio and recruiters can plan to keep making those trips to the Buckeye state for a few more years to come. This Hathaway Brown freshman is showing all the potential to catapult her onto the national radar. An impressive 6-0 wing, she has the size, build and athleticism that college coaches are coveting on the perimeter these days. But it's not just her physical skills that catch your eye. She can create off the dribble, hit the 15-footer or even post up effectively on the block. She's very fluid with the ball in her hands and her decision making is advanced for someone in their first varsity season. Her physical build allows her to be a solid defender and a difficult challenge for smaller guards. Don't be fooled by the fact that she's coming off the bench, she's there in the end to finish the game.
Follow us on Twitter, where you can ask questions and get instant updates.
Become a fan of the site on Facebook and get updates in your news stream.
Discuss this on our Message Board
Mark Lewis is the national recruiting coordinator for ESPN HoopGurlz. Twice ranked as one of the top 25 assistant coaches in the game by the Women's Basketball Coaches Association, he has more than 20 years of college coaching experience at Memphis State, Cincinnati, Arizona State, Western Kentucky and, most recently, Washington State. He can be reached at mark@hoopgurlz.com.