BERLIN, Ohio -- The seventh annual Classic in the Country demonstrated once again why the tournament honoring Dr. Martin Luther King Jr. and local coaching icon Perry Reese has become one of the premier events in girl's basketball. Whether you consider the caliber of the 29 participating teams, the 30 athletes who have made their college commitments, or simply the 166 college recruiters sitting courtside, this small Amish community in northeastern Ohio is the place to be for three days each January.
Before Friday night's final game a standing room only crowd was captivated by a performance of Dr. King's "I have a dream" speech by Marvin Blanks of Covert, Mich. The silence and riveted attention of every individual in the building combined with Blanks' mastery of King's voice and words to bring the historic moment alive once again and give perspective to the holiday weekend and high school athletics.
Entering this year's tournament, five participating teams were ranked nationally and 19 were ranked in state polls. High-profile 2010 recruits such as Connecticut-bound Samarie Walker, future Florida State point guard Tay'ler Mingo and injured Maryland signee Laurin Mincy catch the eye when looking over the rosters but this year's classic offered up some promising talent, particularly in the sophomore and freshman classes.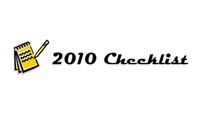 Raven Anderson: Losing a player the caliber of Mincy is going to have an impact on any team, but having a whirlwind like Raven Anderson on the floor softens the loss for University High. The 5-foot-10 senior has a presence all over the floor and her athleticism puts her in a position to make some eye-catching plays. She has no trouble getting into the paint and her pull up has the elevation that a lot of men would be jealous of. There's no hesitation to take it on inside and she doesn't back away from the traffic around the rim. Shot selection is questionable at times but the skills and physical ability are there and make her a force defensively and on the boards.
Mylan Woods: While the underclassmen ruled the day, the Northwestern-bound senior had some moments of her own, including breaking the Hathaway Brown school scoring record. The 5-11 wing, who seems to gravitate to and rely upon some work at forward, shot a combined 14 for 32 from the field and had totals of nine and 22 points in two games. She can be explosive off the dribble at times and gets by defenders. Her ability to finish is often more effective posting up than slashing into traffic and the consistency will really have to develop at the next level. She'll take the jumper but again, it a hot-and-cold proposition. The form is sound and there's no reason for it not to become a reliable option for her offensively. Defensively she isn't hesitant to mix things up and play physical which should have her well prepared for the Big-10.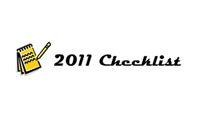 Therany Dunnigan: There's a big difference between potential and progress. The great thing for this Regina junior is the fact that potential doesn't disappear. The 6-2 forward has almost every physical attribute that college recruiters nationwide are looking for. She also has that elusive aggressive approach that can't be taught. At the same time the continual advancement of her game and the expansion of her skill set, while not stalled, are crawling at a somewhat slow pace. She put it on the floor from the elbow a couple of times, but wasn't effective at creating her own looks otherwise. Shooting 2 of 10 combined for two games and producing only 5 total rebounds is far short of the future she's capable of having. She'll still have her choice of schools and the opportunity to see to what degree she can develop that potential as a senior and beyond.
Brenae Harris: Marion Harding didn't put a lot of points on the board in its win over Springboro, but junior point guard Brenae Harris demonstrated that the potential is certainly there. The 5-10 athlete has both the speed and quickness to push the ball effectively at every opportunity. Her eyes are always down floor and she's looking to kick it ahead and create numbers-advantage situations. In the halfcourt her one-on-one skills allow her to attack and she demonstrated a true jumper off the dribble. Her slight build gets her bounced around in traffic at times, but maturity and the weight room should cure that issue. The same quickness that fuels Harris's offensive game makes her a formidable on-ball defender who has the potential to turn opposing point guards at will if she decides to dig in.
Maleeka Kynard: The Toledo Start 5-7 junior point guard and Ohio State commit had a tale of two games. In Start's first game she demonstrated why the folks in Columbus are excited about her potential in the Big-10. She shot the ball effectively from 3-point range, hit the mid -range jumper and finished at the rim. Her 8-of-12 shooting included 4 of 8 from 3-point range and led to 22 points. Second time out she managed only 1-of-4 shooting and finished with eight turnovers. Her consistency will be key to Start's success as well as her own effectiveness at the point. Her quickness and speed are without question. She has the ability to create off the dribble but decision making and shot selection come and go. Defensively she can be aggressive on ball and has the ability to deny touches as well.
Olivia Schretzman: One of the ever-increasing players with size on the wing, this 6-1 Springboro junior has the potential to play the guard spot as well. Her solid athleticism combined with her size makes a strong contributor both offensively and defensively. She sees the floor and is effective in delivering the ball. In transition she can handle it some and is always looking to kick it ahead. In the halfcourt, her ability to create off the dribble is there but she didn't use the jumper enough to call it a threat. Schretzman is an agile defender and sees the floor from the weakside, making her good help for overplaying teammates. While not slight in build, she could use additional strength to make herself more of a physical presence on the floor.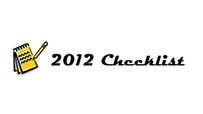 Ameryst Alston: Canton McKinley's dynamic sophomore burst onto the scene as a freshman last season during the Ohio state tournament. Explosive and attacking at 5-9, she utilizes impressive ball skills to create both shots and passes. The scary part for future opponents might be that she appears even stronger than she did this summer. Her ability to put defenders on their heels makes her threat on almost every touch. At this point her pull-up jump shot isn't the weapon she'll need it to be to exploit the space she creates with her first step and her range will have to force opponents to close out. Defensively there aren't too many opposing guards who are going to get by her when she's matches up on ball.
Antoinette Bannister: The continual evolution of this 5-10 guard's game is creating more and more versatility for her to draw upon every possession. The Potter's House sophomore has already established herself as one of the premier 3-point threats in the 2012 class, but her scoring these days is coming in several different fashions. Her ability to create off the dribble and get to the rim has become more and more reliable over last summer and even since the start of the season. Bannister's pull-up isn't put to use quite as much as she might need to be using it, but when she does call on it it's beginning to look like a legitimate threat. Her much more fit physical appearance is paying dividends with both the high-speed pace at which Potter's House transitions, as well in its extreme pressure defense. Bannister may be just scratching the surface of a deep arsenal at both ends of the floor.
Nirra Fields: Good programs always seem to have that "next" player coming and, in the case of South Euclid Regina and Nirra Fields, it's again true but with a twist. Regina will be closing after this academic year and where the ultra-impressive 5-9 sophomore ends up next season will be a question on the minds of college recruiters at the highest level. Fields has a maturity about her game. Her first step is explosive and after that her acceleration leaves virtually all defenders behind. She pushes the ball at every opportunity and has no trouble navigating traffic in transition or halfcourt. The body control she demonstrates finishing in traffic is not for show and leads to easy looks again and again. Her shot seems sound but as a result of her penetration and attack she didn't demonstrate much range. Stay tuned.
Raeshaun Gaffney: Mount Notre Dame was hard hit by graduation after their four consecutive Ohio state championships, but this 5-8 combo guard is certainly softening the blow. Her extensive playing time last season as a freshman has prepared her to step up and carry the load and this 2012 graduate is already comfortable doing just that. Her ability to attack and get past defenders is creating good looks both at the rim and on the pull up. The acceleration she has creates difficult match ups for opponents and gives helpside little time to rotate. As effective as her pull up is, she'll have to work on her spot up shooting which is less consistent and reliable at this point. The confidence with which she's playing is producing results as she posted scoring outputs of 28 and 30 points in Mount Notre Dame's two games.
Simonne Gage: If size is an issue for this sophomore standout it's not showing. The Chaminade Julienne point guard more than offsets her 5-2 frame with both strength and speed. Her willingness to attack reveals no fear of getting into traffic. Still, there are times when she leaves herself hung out to dry. In transition she reads the floor well and has a lot of zip on her passes. There are times her own shot selection could use a little extra thought and some additional consistency from deep will force defenders to play her tighter. At the defensive end Gage has the tools to be tremendous on-ball defender. Her lateral movement should put her in a position to contain any penetration and force her match up to give up the ball.
Malina Howard: She's only a sophomore, but it seems this talented post has been on the recruiting radar for quite some time. At 6-4 she has both the size and build to be an impact player any time she steps on the floor for Twinsburg. She posts actively and looks for the ball down low but tends to give up her seal a bit early at times. Her mobility is an asset and she's comfortable in the high post or stepping out to the short corner. The touch is there to force opposing defenders to close out on the perimeter. Howard seems to be more fit than this past summer and is out on the break when she isn't the rebounder. The physical aspect of her game could be turned up a notch, leading to dividends now and in the future.
Jasmine Johnson: This 5-7 point guard out of Brookhaven has shown glimpses in the past of her potential but she may finally be coming into her own. The sophomore's ability to create her own look and the confidence that seems to be growing in it are making her more and more of an offensive threat. Her quickness and speed help her not only with the ball in her hands but at the defensive end of the floor as well. She's aggressive on ball and anticipates well out in the passing lanes. Consistency will be a key for her continued development.
Tazzie Shaw: Just one part of a strong Lakota West 2012 class, this 6-foot forward is trying to establish herself on the wing. Her size and physical build put her in a position to be effective both inside and out and, with the right perspective ,she'll embrace both roles. She's active with and without the ball and gets out in the lanes on the break. There's great spring in her legs that can help her take opponents down low on the block but impressive agility allows her to get by bigger defenders further from the hoop as well. She's a little too quick to settle for the 15-footer rather than looking for better scoring opportunities first. Defensively she should be a coach's dream. Her strength will let her push and shove while her feet can keep her size in front of smaller match ups.
Rachel Theriot: Once in a while you come across a player with a skill that's so natural and refined that it sets her apart from the crowd. This 5-10 point guard from Walsh Jesuit passes the ball with the instinct and touch that coaches can't teach. The sophomore sees the floor, reads defenders, and creates scoring opportunities for her teammates on the break or in halfcourt sets. To say that she's deceptive in her passing would be an understatement and her ability to deliver the ball is impressive in any situation. Her own scoring comes both on penetration and pull-ups and from three point range. She has a consistent, smooth stroke and a quick read and release. Physically she's still maturing and could find problems with physical defenders but time itself should take care of that problem. Defensively she gets in a wide stance and has a wingspan that allows her to get a hand on passes.
Olivia Wrencher: Having size, strength and mobility is an asset for any player. Having them along with the work ethic this 6-3 sophomore from Lakota West displayed is something special. Her willingness to work didn't go unnoticed by recruiters and evaluators alike. She has the physical tools to be an imposing presence down low but her speed and agility puts her in a position work away from the rim as well. She even handled it in transition a couple of times but it's a safe bet point guard isn't in her future. Wrencher looked to create on the drive from the elbow and has the first step to get the job done. There are some rough edges that skill work and extensive repetitions will solve but with so many tools her future is hers to decide.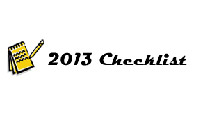 Nia Marshall: While this year's graduation will take its toll on the Hathaway Brown program, the future looks bright for several years to come. This 5-11 athlete joins fellow 2013 standout Vanessa Smith for an impressive freshman duo who will have the college recruiters chomping at the bit. Marshall may still be defining herself as either a wing or a forward but several moments this week may indicate a better fit on the perimeter. The ballhandling is there and got her to the rim on a couple of elbow drives but it still needs some refinement to become a more consistent weapon. Her size and agility makes her an effective defender and her contributions are already there on the boards.
Kayla McDowell: This freshman post from Mason is showing a lot of promise and potential. Though listed at 6-1, she appears to be slightly bigger and has a solid, strong build. Her movement is fluid and while her speed isn't the first thing you'll notice, it more than adequate to have her there in transition. She put it on the floor and created off the dribble as well as connected from 15 feet. The perimeter shot is off her shoulder a bit but the touch is there and the form will come. McDowell isn't afraid to play physical with the older crowd and her willingness to work on the floor may well carry her a long way.
Ashley Morrissette: This young Twinsburg point guard is going to get the attention of recruiters just the way she play -- quickly. As a freshman she has a long, lean and youthful build that shows some promise for some growth from her current 5-7 height. Her ball skills allow her to create off the dribble and she can score it on the drive or with the jumper. She gets off the floor well and showed some impressive physical control for an athlete her age. Defensively she has active hands and instincts that allow her to get her hands on both the pass and the dribble.
Follow us on Twitter, where you can ask questions and get instant updates.
Become a fan of the site on Facebook and get updates in your news stream.
Discuss this on our Message Board
Mark Lewis is the national recruiting coordinator for ESPN HoopGurlz. Twice ranked as one of the top 25 assistant coaches in the game by the Women's Basketball Coaches Association, he has more than 20 years of college coaching experience at Memphis State, Cincinnati, Arizona State, Western Kentucky and, most recently, Washington State. He can be reached at mark@hoopgurlz.com.